Between evolving trends, campaign updates, policy changes, and more, if there's one thing we know about advertising on Google, it's that the platform loves to keep us on our toes.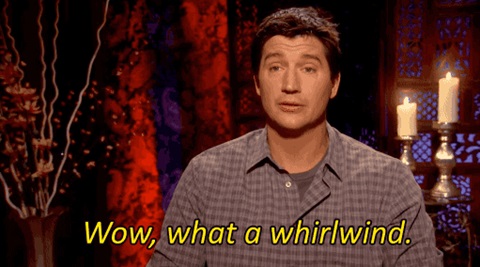 You might find yourself saying something like this as you try to keep up with the latest Google Ads updates.
However, identifying and understanding all the latest Google Ads updates while managing your business can feel like a time-suck. To help you stay in the know, we've rounded up the most important recent Google Ads updates into this easy breakdown. That way, you can keep this post handy for when you need to know the latest and greatest from Google Ads in a flash.
6 recent and important Google Ads updates
Whether you're advertising on Google year-round, seasonally, or considering it for the future, here are the top Google Ads updates that you should be aware of as we close out 2022 and go into 2023:
1. Updates to Google Ads destination requirements
We're kicking off our roundup with an update that could impact any business advertising on Google. When you put an ad on Google, you're required to have that ad point to a final URL destination. In other words, your ad destination is your landing page. This is where someone would land if they were to click on your ad.
There have always been policies around your ad's destination URL, like they need to be appropriate and match the URLs in other ads within your account's structured ad groups. However, Google announced via email that in October 2022 it will start implementing additional new requirements for destination URLs revolving around quality and experience.
Google outlines the updated requirements here, but basically, you want to avoid using landing pages that are "unnecessarily difficult or frustrating to navigate." While that can sound a little abstract, a good rule of thumb is if you feel your page is questionable you might not want to risk using it. That's because policy violations can cause ad disapprovals, meaning you won't get a chance to show your ad to your audience. So, it's better to be safe than sorry. Try using tools like our free website grader to ensure your website provides an optimal user experience.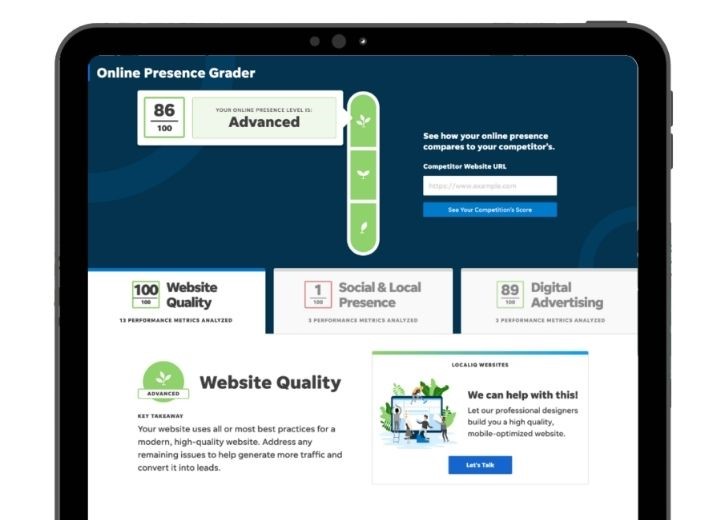 Our free website grader can help you prepare your landing pages for this Google Ads update.
If you want more details on this update, check out this post on the new destination URL requirements from our friends over at WordStream!
2. Introduction to Performance Max campaigns
Late last year, Google introduced a new campaign type that continues to be a hot-button topic among the local PPC community. Performance Max campaigns are fully automated campaigns that combine all your Google Ads assets in one swoop for goal-based advertising across all of Google's networks.
With Performance Max, you're throwing all your advertising assets at Google and letting it decide the best performing strategy possible using machine learning. As opposed to keeping your text ad assets (like headlines and descriptions) from your search campaigns separate from your creative display campaign assets (like images or videos). This can be a convenient way for advertisers to use AI in marketing for optimized results across ad placements.
An important note with this new campaign type is that Performance Max will be replacing two other campaign types: Local campaigns and Smart Shopping campaigns. If you know you're using those two campaign types, you can upgrade to Performance Max manually using Google's self-upgrade tool—which just recently became available in September 2022. Otherwise, these two campaign types will be automatically switched to Performance Max in 2023 (the exact date is yet to be determined by Google).
If you're not using Local or Smart Shopping campaigns, you don't need to take any action. But having Performance Max campaigns as an option now for your business is always nice to keep in mind. So far, Performance Max has proven to be most effective for e-commerce businesses looking to drive a ton of purchases from across the web or brands that have a minimum available budget of $50-100 per day. That's because this campaign type requires lots of data to optimize well, and with that, comes the need for higher spend.
If you don't feel like this campaign type is a fit for you right now, that's okay! Updates like these are proof that the advertising space is constantly evolving, and campaigns or features that might not make sense now could end up being your secret weapon later as your business grows.
3. Data-driven attribution modeling automatically applied to eligible accounts
If the term "data-driven attribution" has your head spinning, don't worry—you're not alone! We'll be breaking down this complex Google Ads update into easy-to-digest pieces. To start, you may have received an email that says something like this:
We're reaching out because one or more of your conversion actions is a strong candidate for data-driven attribution. Unless you take further action by 8/24/22, we'll switch your model.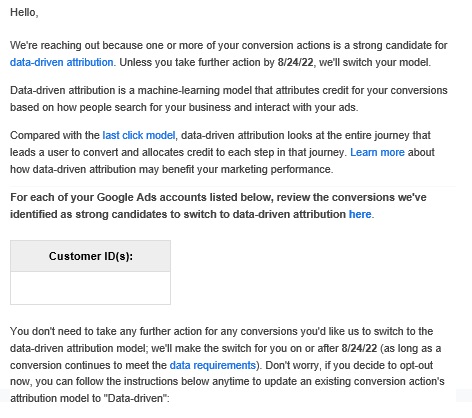 Let's quickly walk through some of the key terms here.
Attribution modeling is how Google credits various touchpoints throughout your customer's journey.  For example, the first ad a viewer sees but does not click on might get credited differently towards a conversion action than the last ad they clicked on—depending on your attribution model. Learn more about marketing attribution here.
Data-driven attribution modeling gives multiple touchpoints varying amounts of credit towards a conversion based on each unique scenario and historical data.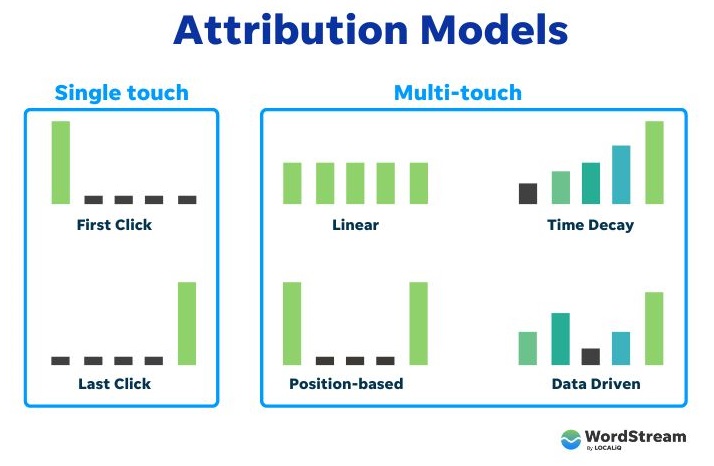 This is a visual of all the various attribution models available to advertisers. You can see an example of how the data-driven attribution model crediting patterns for a conversion action might work in the bottom right.
For context, most businesses don't mess with their account's assigned attribution models too much unless they're looking to achieve more advanced marketing goals for specific scenarios.
For all the local advertisers out there, this Google Ads update may not even apply to you as Google outlines in its announcement that you would need to hit a conversion data threshold in order to be eligible—which in some cases could be as high as averaging 300 conversions within 30 days. If you didn't receive an email, then this change won't be showing in your account.
For those who did receive notification, there is the option to opt out now or later should you decide you'd like to try out this attribution method. Opting out can be easily done directly within Google Ads either through the prompts in the transition alerts you'd receive or directly in the "conversion settings" section of the platform.
Our best advice would be to get a full understanding of your attribution modeling options before you decide whether or not you want to give this update a go.
Regardless of whether this update impacts you, it's important to note that this update is telling in the Google Ads trends for 2023 and beyond—we're moving towards a digital landscape that relies on in-depth data more and more. That means you might want to start getting more comfortable with marketing tools that can help you with your PPC reporting and tracking.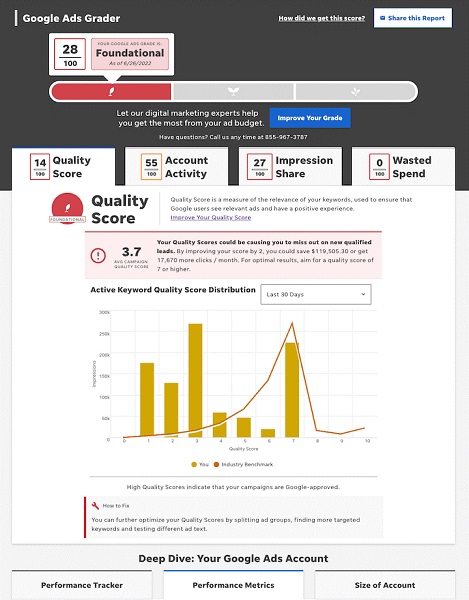 WordStream's Google Ads Grader is an example of a tool that can help you identify gaps in your conversion data.
4. Third-party cookie deprecation pushed out to the second half of 2024
If you've dipped your toes into digital marketing during the last couple of years, you most likely have heard the phrase "third-party cookie deprecation" being tossed around. The fact that third-party cookies are going away isn't totally fresh news.
However, it certainly still is causing plenty of buzz. That's because third-party cookies provided data and insights from various sources regarding a buyer's journey across the web. As you can imagine, intel into target markets from third-party cookies were considered highly valuable by businesses.
However, as the digital marketing space moves towards a privacy-first landscape, Google has decided to do away with third-party cookies. The deprecation of third-party cookies was originally scheduled for the end of 2023. This update outlines that advertisers have even more time to plan, as it's now been moved to some time (Google hasn't announced exactly when yet) in the second half of 2024.
In the meantime, advertisers are now encouraged to start leveraging the first-party data they have on hand internally instead. So, no action is needed on your part for this update, just know you have a little bit more time to start implementing first-party data strategies in Google Ads.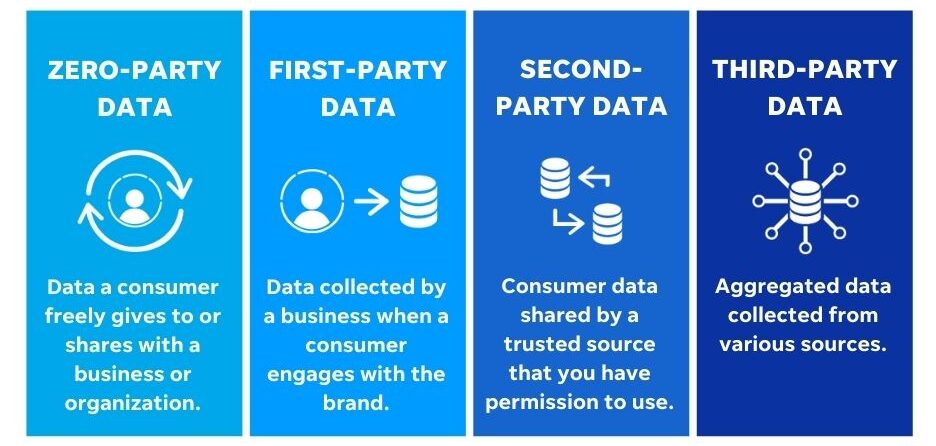 5. Out-of-Home Ads for Display & Video 360
This Google Ads update isn't applicable to small business advertisers just yet as it involves a product sold through Google's sales team. However, it's so indicative of this year's digital marketing trends we couldn't pass up including it in our Google Ads updates roundup.
Display & Video 360 is a Google Ads tool that allows larger teams, like agencies, to seamlessly manage multiple Google Ads campaigns, assets, and more all in one place. Through that tool, teams can now purchase the opportunity to display digital out-of-home ads onto real-life local billboards, ad stands, and more—as per Google's August 25 announcement. Out-of-home ads are digitally created ads that get routed to displays in specific, high-foot-traffic areas.
This is very telling of the direction that the advertising space is moving toward—which is maximizing and optimizing local placements. While this new ad format isn't yet available for the average advertiser, it will certainly be exciting to see how the new Out-of-Home Ads evolve.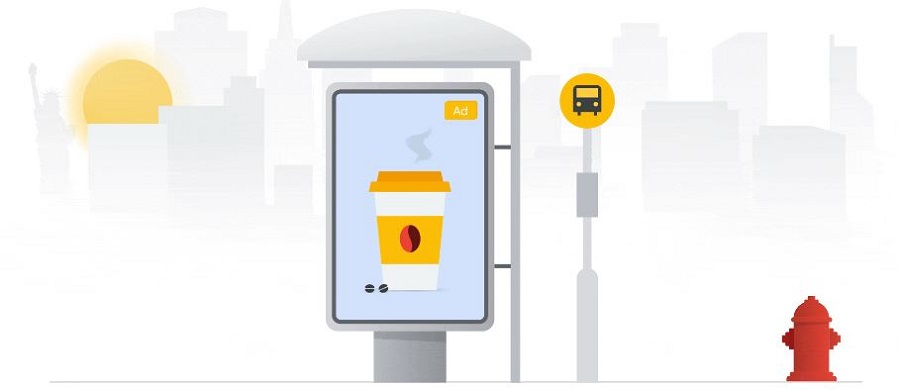 6. Google's 2022 holiday advertising tips
The holidays are right around the corner, and similar to how we've gotten ahead on our holiday marketing campaign ideas, Google has as well. Google's latest holiday blog is full of tips, strategies, and case studies for advertisers to use as prep material for the 2022-2023 holiday season.
The blog post starts off encouraging all advertisers to start holiday marketing early. This checks out as 36% of people already have an idea of what they're buying for gifts as early as August (our post on how to create a holiday gift guide can help you get ahead of this). Google also goes into hard-hitting holiday strategies like holding holiday sales, leveraging Google Ads tracking and reporting tools, and updating your local listings for the holidays.
Use this Google Ads update as a reminder that you should start looking into free holiday marketing resources now to help your business successfully navigate the season.
How to leverage these Google Ads updates for success
Whether or not these Google Ads updates apply to you, you can use your knowledge about platform changes to help your business prepare for what might come next. When you anticipate Google Ads updates constantly being thrown your way, you can implement a flexible strategy that works best for your unique needs. If these Google Ads updates still leave you with lots of questions, don't hesitate to talk to one of our experts who are always here to help!