Running an agency can be a challenge. Your main goal is supporting other businesses all while trying to make your own successful.
Beyond getting new clients, there are many ways to set your agency up to grow and prosper. But where to start? We're outlining 14 strategies that can help you grow and scale your agency with (relative) ease.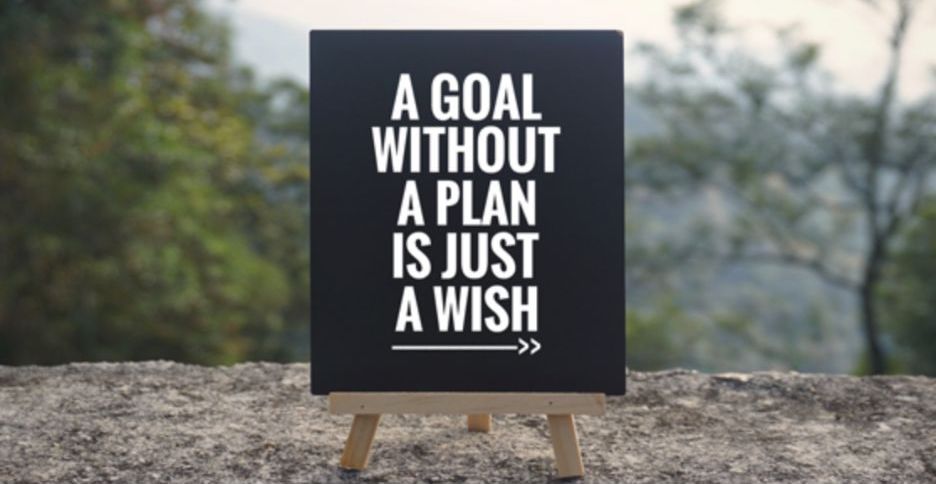 Fold these tips into your plan to grow your agency.
14 strategies to grow your agency
Try these strategies to grow and scale your agency.
1. Focus on an area of expertise
You don't want to be a "jack of all trades, and a master of none." If you're looking to set up your agency for growth, you can't be everything to everyone. It's best to focus on a niche for your agency and do that one thing (or couple of things) really well.
There are ways to scale your services that you don't have to offer in-house, but before you get there, you need to build a loyal and happy client base from the services you do offer in-house.
2. Build a strong brand
One of the best ways to grow your agency is to invest in your brand. A strong brand starts with a solid foundation—which means it's important to have a clearly-defined mission statement and unique value proposition. This can help you differentiate your agency from others in your niche and connect you with your ideal clients.
A strong brand also relies on consistency—whether that's in the way you present your agency visually or through your messaging. In fact, brand consistency can increase average revenue by 23%.
3. Get clear on your ideal clients
When you're just starting out, it's natural to work with any business that will have you. You have to build up your client roster, so you may take on clients that aren't the ideal fit. But as you prepare to grow and scale your agency, it's important to know the types of businesses you want to work with and for.
This means outlining clear buyer personas. By identifying the specifics of your ideal clients, you can better target your own marketing and advertising. This can also help with your prospecting and lead scoring to narrow in on the businesses that are the best fit for your agency.
Here's an example of a B2B buyer persona.
If you're going to grow and scale your agency, you're going to want to go after clients who have the potential to add on services or increase their budgets as they grow.
4. Use your own services
Using your own services can benefit you in many ways. For one, it can cut costs as you don't have to pay a markup on the services you're using in-house. Secondly, it can give you a way to work out kinks in your offering as well as streamline processes. When you're your own client, you'll be more critical and able to identify gaps or potential issues. And, using your own services can give your clients an extra vote of confidence in your agency.
5. Expand your services
As you prepare to scale your agency, you may want to offer additional services outside of your bread and butter. This is when it's beneficial to find an affiliate partner who can provide those services through your agency. It's a win for you—less overhead with profit sharing—and a win for your clients—access to additional services run through someone they already know and trust.
6. Create service bundles
As you expand your services or add more offerings, it's a good idea to create product or service bundles. This not only simplifies things for your clients—they'll be able to choose from a set menu of services to meet their needs—but it can help streamline things like onboarding, processing, and payment.
Many agencies create service bundles as tiers—something like Silver, Gold, Platinum, and Diamond. Each tier includes more services and more perks (at a higher cost).
People are used to purchasing by packages or service bundles, as evidenced by AT&T's offering.
By creating enticing product and service bundles, you can help upsell your clients and provide the services new clients are looking for to meet their business goals.
7. Outline and implement clear processes
In order to grow and scale your agency, you need to be efficient. Which means having clear processes in place for everything from training employees, to compliance, to payroll, as well as how you engage and communicate with your clients.
This is where it pays to create and implement clear processes and rules of engagement. If you don't have any set processes in place for your business operations currently, involve your team in the development of them. If you already have some processes in place, audit them to see where you could improve and make them more efficient.
Maximizing efficiency can contribute to agency growth and help you scale faster.
Related: Find out why an organizational chart is a must for your agency–and how to build one.
8. Identify the best business tools
Building your tech stack is incredibly important when it comes to growing your agency. You want access to the tools and technology that will help you be efficient and foster growth.
It's important to find and evaluate these tools as your agency evolves. For instance, when you were a two-person shop, you may not have needed an employee communication tool, but as your agency has grown, it might be time to invest in Slack or Microsoft Teams.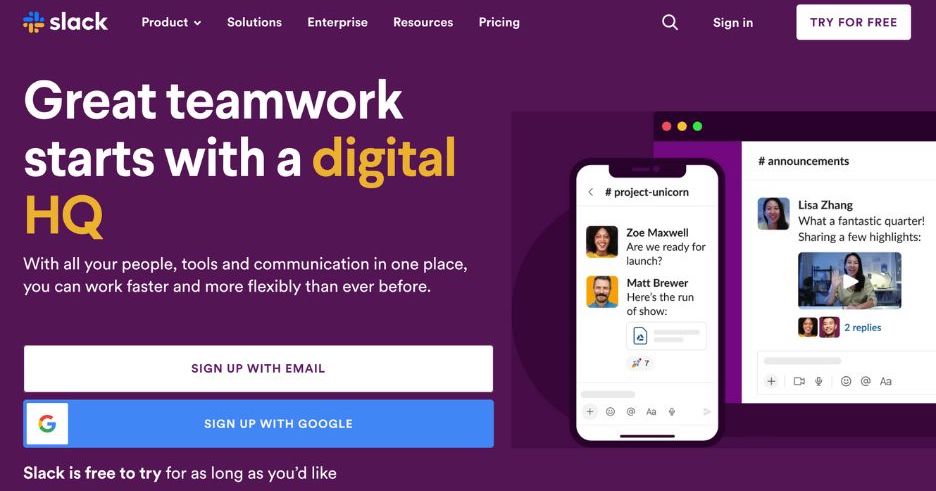 Of course, many of these tools will incur a cost, so it's important to keep budget in mind as you build your technology stack.
But investing in the right business tools can pay dividends down the line in terms of productivity, efficiency, and overall ease of managing your agency.
Related: Find out the best free marketing tools that your agency can use.
9. Hire the right people
One of the best ways to grow and scale your agency is to hire a great team. And to know when it's time to expand that team.
As your client count grows, it's important that your employee count grows, too. And this doesn't just apply to client-facing employees like sales or customer success managers. This also applies to positions like marketing, HR, and operations.
Hiring capable, efficient, and knowledgeable people in key roles for your agency can be the difference between doing well and growing exponentially.
10. Invest in training and continuing education
One way to keep your employees (and your clients) happy is to invest in training and education for your team. By keeping up with the latest technology, certifications, and learnings, your employees can continue serving your agency and your clients in the best way possible.
Helping your employees find and use their strengths can also help as part of training and continued education.
This is even more important as you expand your services and capabilities. Even if your sales and services teams aren't directly providing your expanded services, it's important that they know how to speak to results, reporting, and capabilities so you can provide seamless service to your clients.
11. Don't be afraid to say no
If you want to grow and scale your agency, it's important to embrace saying no to what might not serve you in the long run.
This could be a potential business that wants to partner together, a service a client wants you to provide that you don't have the capabilities or expertise to provide (yet, at least!), or an opportunity that might not feel right.
When you want to grow, it may feel counterintuitive to turn something down. But if you weigh the pros and cons of a situation against what will move your agency forward, it can help you make the right decision for growth.
12. Become a thought leader
As you grow your agency, you'll want to make a name for yourself in the industry. One way to do this—aside from carving out a niche—is to become a thought leader. This typically involves creating relevant and educational blog content, and can also include speaking engagements and conferences, developing your brand on social media, and looking for other ways to educate your audience.
If you can show others in the industry, as well as potential clients, that you're a leader in the space, you can attract new clients and grow awareness for your agency.
13. Create a clear growth strategy
Speaking of growth. It's important to create a growth strategy. This means mapping out all the tactics that will help you achieve your long-term goals and constantly revisiting and tweaking that strategy.
This strategy might include your marketing plan, your revenue targets, and your productivity targets. Think about what you need to achieve to grow your agency over the next year, and then break that down bit by bit until you have clear goals you need to hit each month. Then you can put a strategy in place that helps you reach those short-term goals that will make reaching your long-term goals that much easier.
14. Focus on the client experience
It all comes down to this: You can't grow your agency if you're not providing great service and results for your clients.
The client experience should guide all your business decisions—from your website design to your new hires to the billing systems you use.
Think about ways you can enhance and evolve your client experience. This will help you retain clients and bring in new ones through word-of-mouth.
Related: Get our tips to get more clients for your agency.
Grow your agency today
There are nearly endless ways to grow or scale your agency beyond these tips, but you've got to start somewhere! By building a strong brand, creating efficient processes, and focusing on your clients and the products or services you provide them, you can scale your agency with ease and set your business up for success.
Here are the 14 strategies to grow and scale your agency:
Focus on an area of expertise

Build a strong brand

Get clear on your ideal clients

Use your own services

Expand your services

Create service bundles

Outline and implement clear processes

Identify the best business tools

Hire the right people

Invest in training and continuing education

Don't be afraid to say no

Become a thought leader

Create a clear growth strategy

Focus on the client experience