I know we're not technically to the end of 2020, but I'm ready to move on to 2021, and now is as good as time as any to take a look back and appreciate the positives of this terrible year.
2020 has brought a lot of change for a lot of people. Like many marketers and business owners, our plans were dashed in March when the pandemic hit, and we had to work to quickly pivot our content strategy to meet new needs and appeal to the new challenges that business owners were facing.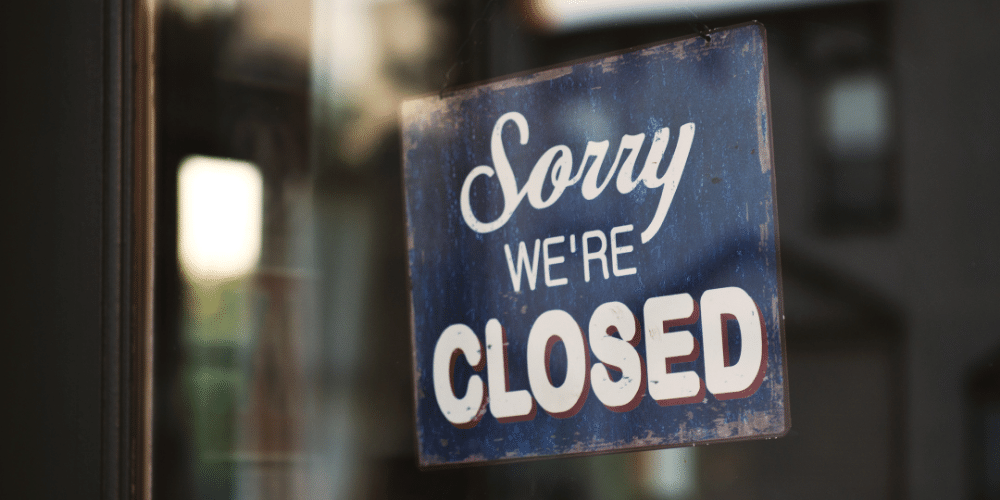 It's not a surprise that many pieces ranking in our top content of 2020 are geared toward free advertising and marketing tips as well as how to improve or manage your online presence. In addition to five posts related to local listings and web presence, we also saw a lot of readers flock to email subject line ideas and holiday-specific marketing ideas, which just goes to show how invested business owners and marketers have remained in their efforts this year.
So, without further ado, let's walk through our top 20 blog posts of 2020!
Email marketing is still an essential and important way to communicate with customers – especially this year. And, when it comes to effective email marketing, you have to start with an attention-grabbing email subject line, or your email might go right to the Trash folder.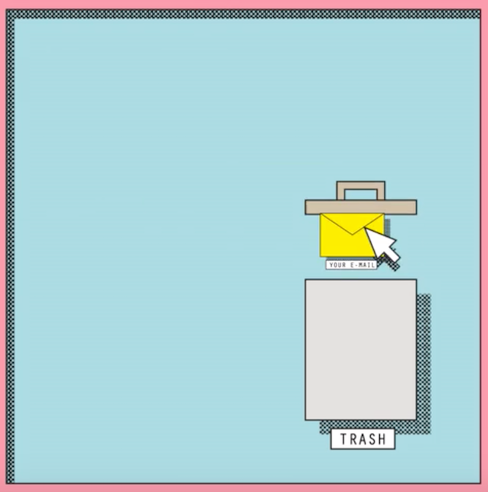 Writing the right email subject line can be tough, so in this post, Kristen gives you 40 ideas for email subject lines for various types of emails you might be sending – follow-up emails, thank you emails, customer appreciation emails, and more.
Like I said, this year, people were largely looking for ways they could keep their businesses above water without spending too much – if any – money.
In this post, Kristen outlines different ways your business can increase sales without spending anything or by spending just a little. This includes strategies on social media, through your web presence, and how to increase sales with new customers.
Facebook, and social media in general, became an important place for businesses to connect with consumers amid shutdowns and stay-at-home orders, so it makes sense that many people were looking for ways to promote their Facebook pages for free.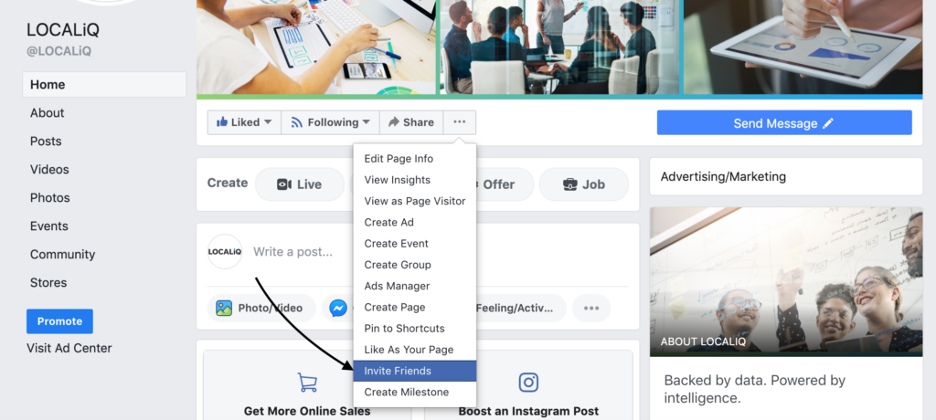 Here, Kristen breaks down seven ways you can get your business's Facebook page in front of people without spending a dime.
Reviews are always a hot topic – especially reviews on Google – and coming up with the right response can be tricky. But, responding to reviews on Google is extremely important for your business's reputation and can help you win back unhappy customers and win over new ones.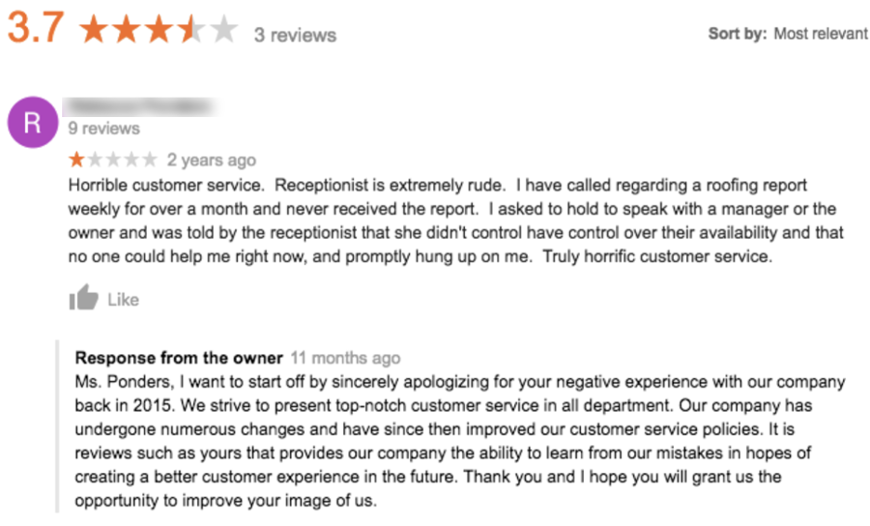 Check out this post where Kristen walks through how to create review responses for positive and negative reviews and then gives you step-by-step instructions for how to post those review responses on Google.
Rounding out our top five posts is this gem all about free local listings sites. Managing your directory listings is essential if you want customers to find the most accurate information about your business when they're searching on search engines or maps apps.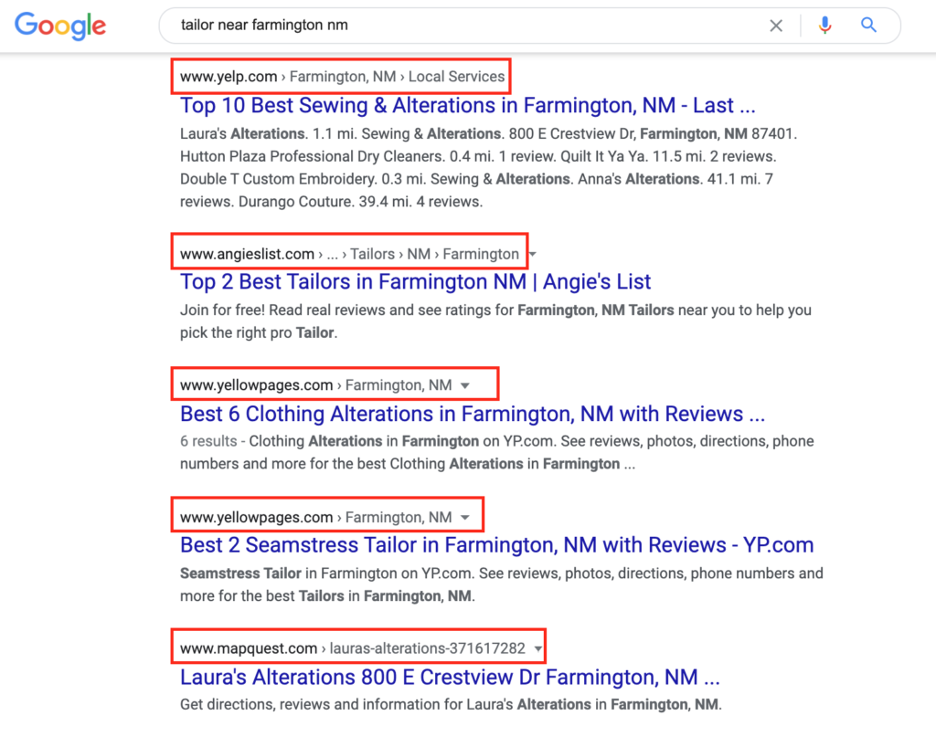 Here, we walk you through why listings are so important and the top 10 local listings sites you need to be managing – and bonus! – they're all free.
Small businesses have been hit hard this year. And, when you're struggling through some crazy changes, it's hard to get those creative juices flowing on how you can advertise your business effectively.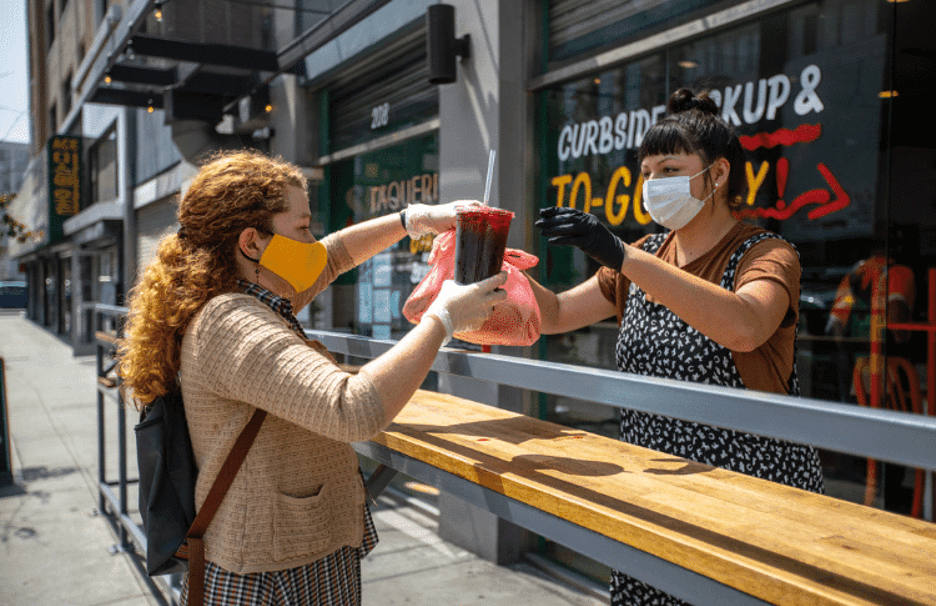 In this post, I share 10 local advertising ideas that are super effective for small businesses looking to get new customers.
Google My Business became increasingly important this year as more and more consumers relied on these listings to be updated and accurate while many businesses changed their hours or closed altogether – at least for a little while. So, businesses were looking for answers to all their Google My Business questions.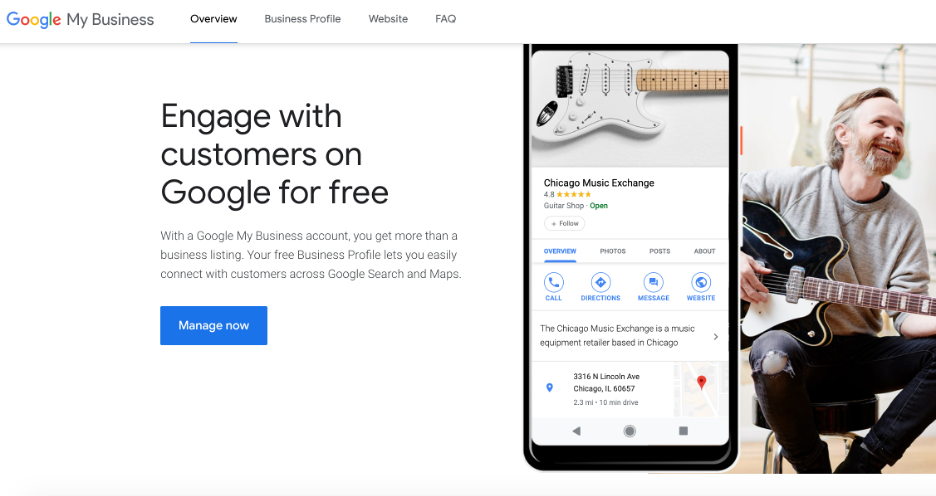 In this post, we answer common questions about Google My Business, including how to set up your profile, why it's important to manage your listing, and what to do if you have multiple locations.
Considering we're still in the holiday season, it's safe to say this post was a big hit with our readers – rising into the top 10 after only four weeks. Many businesses run holiday-specific email marketing campaigns and look for ways to make sure they're standing out in consumers' busy inboxes.
In this post, I provide more than 50 holiday email subject line ideas, including for Thanksgiving, winter holidays, and New Year's.
Owning, running, or managing a business can be taxing – and that was definitely evident this year. But, at the heart of every entrepreneur and business owner is a person who loves what they do – sometimes it just takes a little reminding.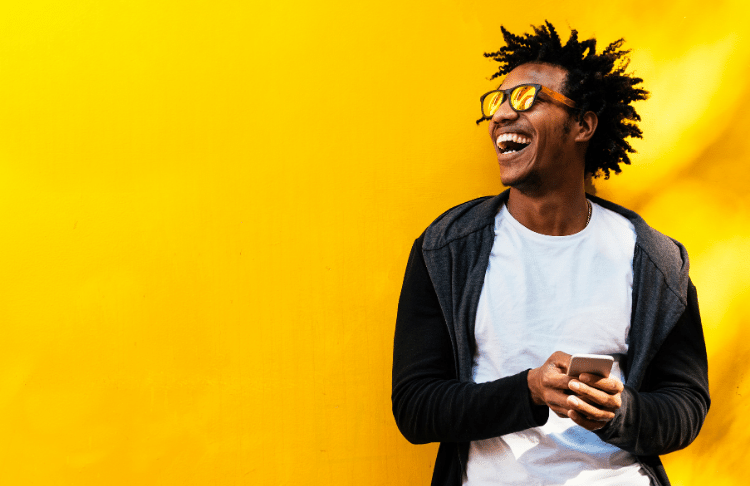 We shared some practical ideas business owners and entrepreneurs can use to beat burnout and have a little more fun when it comes to their businesses in this post.
Facebook ads are a vital component of a robust marketing strategy, and Facebook Lead Ads can help you take that strategy to the next level.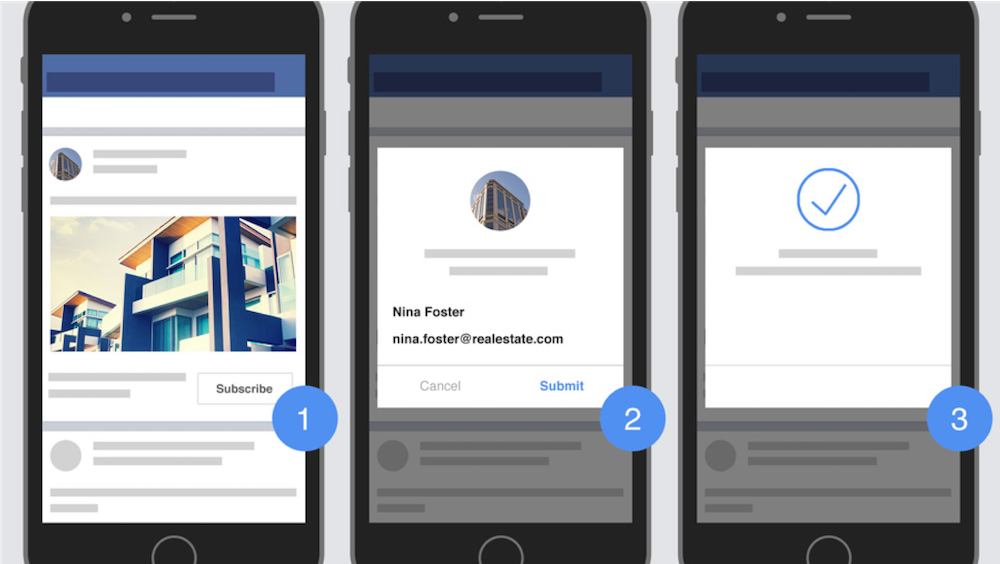 But, what are Lead Ads and who do they work? In this post, we walk you through all the Lead Ads details and discuss why they might be a fit for your business.
Small Business Saturday looked a little different this year, but that didn't stop people from wanting to participate – as a business or as shoppers.

In this post, Kristen shares 40 great ideas to help businesses stand out on Small Business Saturday through their marketing, promotions, and events. Bookmark it for next year!
At the beginning of 2020, we shared a roundup of the top marketing trends we were watching for the year – informed by marketing experts, industry leaders, and other publications.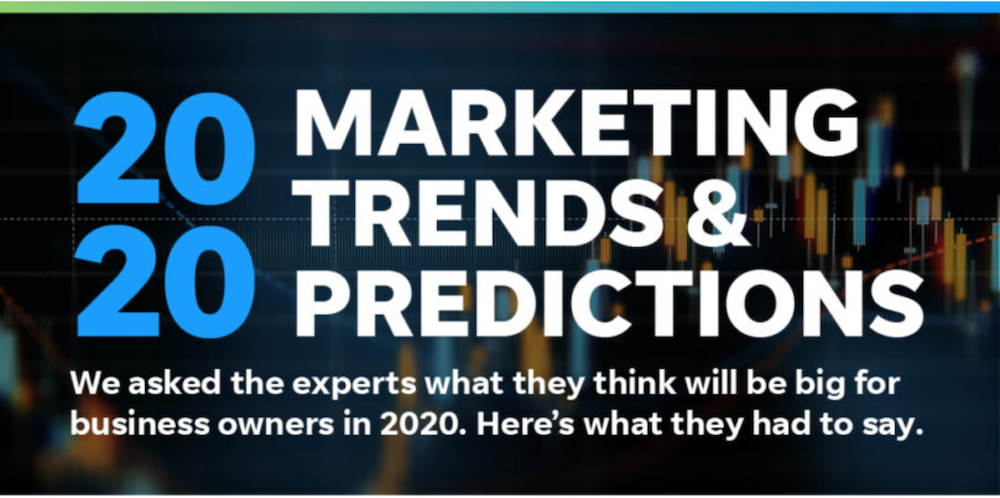 While things certainly took a turn not too far into 2020, many of the marketing trends we outlined continued to be important, including the rise in video, the importance of live chat, and the call for more personalization.
What's going to be big in 2021? We're working on a new roundup for you!
I promise I didn't plan this. Our 13th top post of 2020 is 13 Halloween Promotion Ideas. Fitting! This year, Halloween required a lot more effort from businesses looking to participate in this spooky holiday.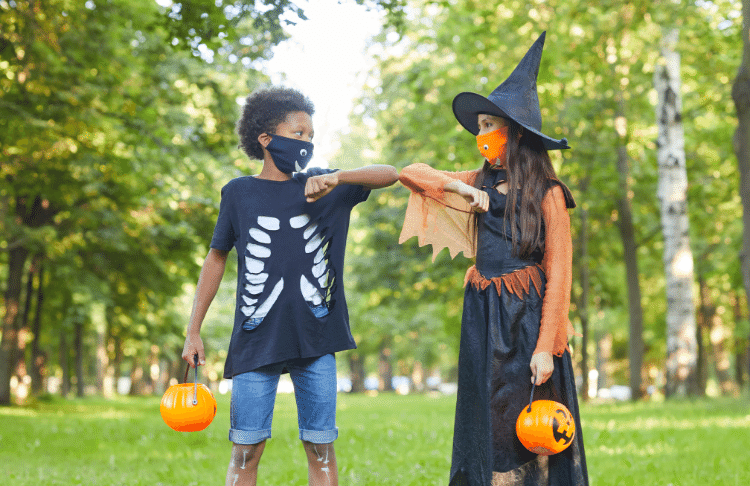 So, we put a 2020 spin on some Halloween marketing ideas that businesses could actually use – from virtual scavenger hunts to spookifying online assets.
No matter what happens, it's always important to have a plan in place – even if that plan is subject to change. And, the type of planning you do can impact your success year-round.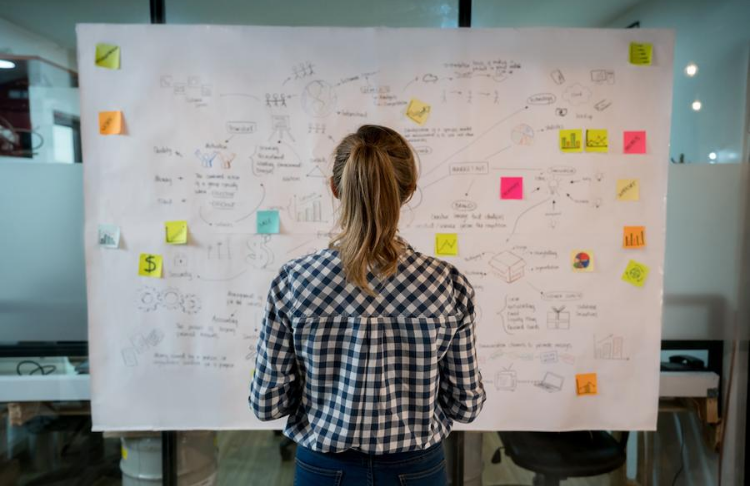 In this post, we shared key learnings from podcaster, recruiter, and keynote speaker Julian Placino about how to create a plan geared toward success and focused on what processes you need to have in place in the event your biggest goals are accomplished.
While most marketing is focused on digital nowadays, print advertising continues to be effective. And, by combining print advertising with modern technology, you can actually track its effectiveness for yourself.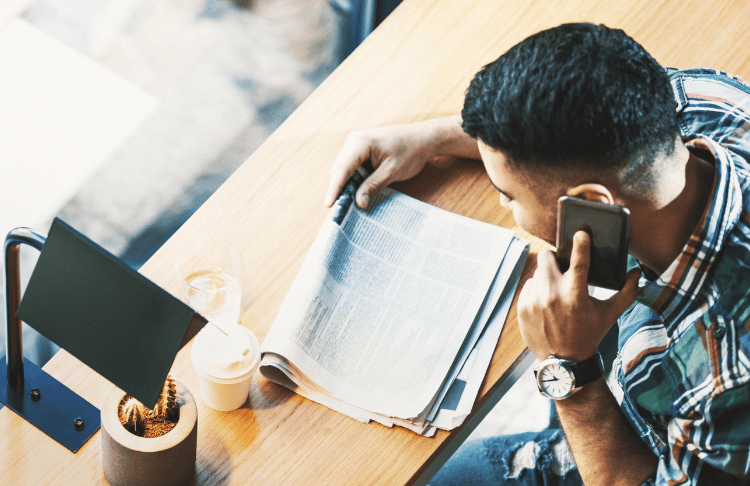 Here, we share the details you need to know about print advertising and the reasons it works so well for businesses of all sizes.
Google My Business was a hot topic this year – and for good reason. Beyond simply setting up and claiming your Google My Business listing, there are some steps you can take to optimize it so you can increase your chances of appearing in Google's 3-pack and of showing up when and where it counts for customers.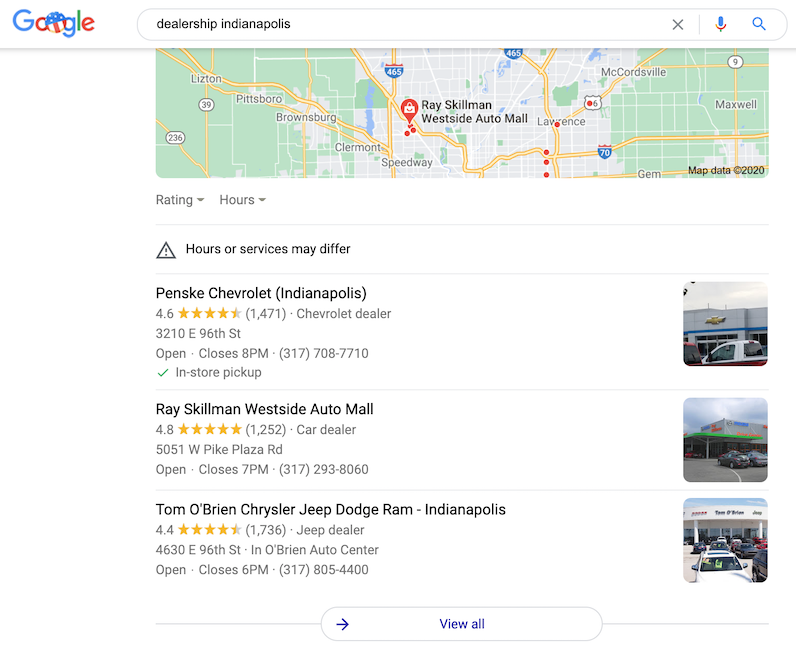 If you want to know some ways to optimize your listing, this post has got you covered with detailed ideas and ways to get your Google listing in tip-top shape.
It's so hard to know what customers are seeing about your business online. It all depends on how they're searching, where they're searching, and their personalized search behavior. And while there's no surefire way to know what each and every customer is seeing about you, you can get a pretty good idea.
In this post, I give you three steps to check out your online presence that should only take you about five minutes. Don't you wish everything was that easy!?
This year has shown us all how incredibly important small businesses are to our communities. But, small businesses have still struggled exponentially more than the big brands in 2020, so it makes sense that small business owners would want to know the best ways to stay competitive.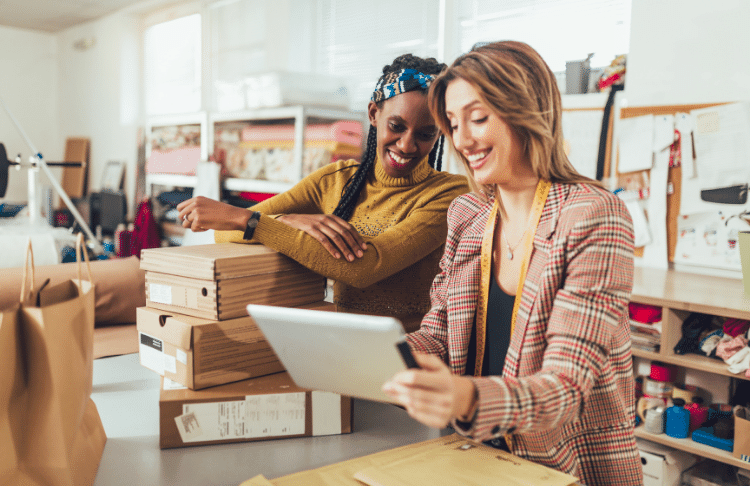 We cover 12 ways that small businesses can compete and some of the benefits they have that the big brands don't.
Did you know that your website can impact your success in pay-per-click (PPC) advertising? When you're focused on lead generation strategies like PPC and display advertising, it can be easy to forget about your website – but that can be a costly mistake.
Here we talk about how your website impacts your PPC campaigns and what you need to do to bring your website up to snuff. Check it out to get your website ready for PPC success in 2021!
We made it. Number 20! The last entry on our top blog posts list shares the top trends your business can (and should!) use – broken down by content marketing, social media, and SEO.
You'll find essential tips you can use year-round to better connect with customers, get found on Google, and stand out from the competition.
Here's to the End of 2020!
This year, we're thankful for you – our dear readers – who have taken the time to visit our blog, learn with us, and pivot with us through the most tumultuous 10-12 months many of us have ever experienced. Through the end of this year and into 2021, we'll continue creating and sharing content that we hope helps, inspires, and informs you throughout your business ownership and marketing journey. Cheers to a new year!