Your Independent Dental Solutions Marketing Partner
Local trust. National Scale.
Our nationwide footprint allows us to serve all IDS members wherever you are located. The data and insights we have from over 3,300 dental campaigns managed across the country allow us to place a hyper local focus on your specific needs and objectives.
Let us put our IQ to work for you.
Are you looking for someone to become an extension of your team, simplify the marketing process and provide education along the way? Or do you already have a robust marketing campaign in place yet wonder if there are gaps that can still be filled? Either way, we can be your partner. From long-term marketing campaigns, new employee announcements or grand opening events, LOCALiQ has solutions that deliver results and boost profitability.
Let's do this together!
Request more information by using this form or call 920-428-4269.
IDS Member Benefits
Whether you're in need of a solid online presence, looking to create awareness for your brand, or have a desire to gain new patients, we have solutions. Ask about our additional IDS membership benefits. (*50% off applies to digital solutions for the first three months of a 6-month commitment up to $12,000 for new LOCALiQ digital advertisers.)
*50% Off Online Presence Solutions
Websites
Live Chat
Listings Management
SEO
*50% Off Awareness & Lead Generation Solutions
Search Engine Marketing
Social Ads
Targeted Email
Targeted Display
OTT/CTV
YouTube Ads
Free Digital Health Check & Competitive Analysis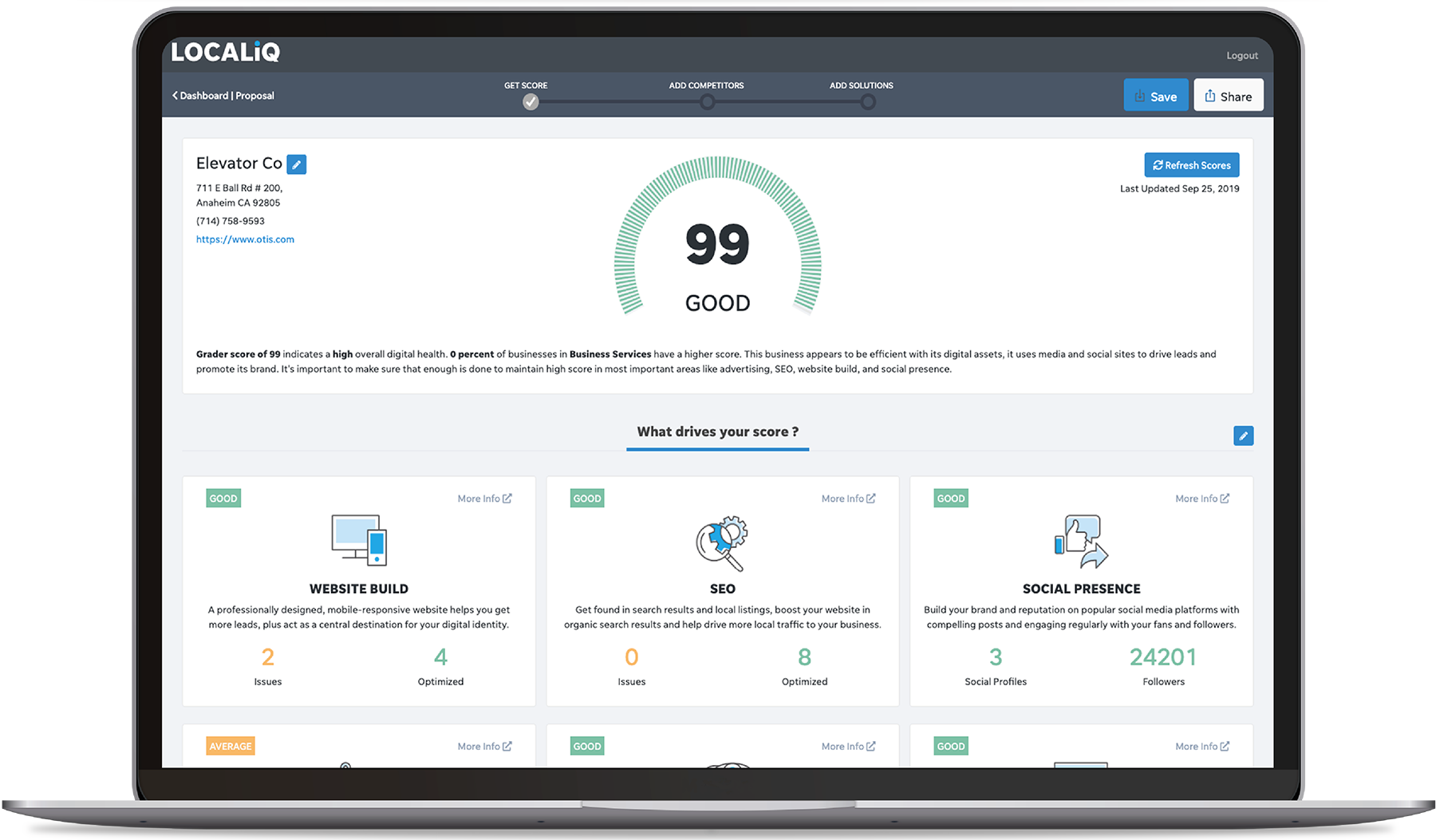 We partner to deliver growth. Know what works.
62% of dentists do not know if their advertising is working. You won't be one of them. We offer monthly results reporting meetings and give you access to our award winning results portal-Client Center.
Call now to get started on your customized local campaign that fits your budget.