Ensure your business gets found with our digital marketing solutions. We have experience with a variety of home services businesses, including small, family-owned operations and larger franchise companies.
Explore LocaliQ's marketing solutions for home services
We have the expertise and technology to help your home services business succeed. Our platform leverages insights and learnings from millions of leads delivered, plus historical intel from past home services campaigns to help you get the best ROI.
Deliver value to customers
With a saturated market, home services providers are often competing to see who can offer the best price. We'll help you build a strong online presence and craft digital ad copy that conveys the value of your services and makes you stand out.
Maximize your budget
Between rising supply costs and other market challenges, managing budgets is a top priority. Our platform technology ensures your marketing investment is focused on the right placements, so your advertising dollars can go right back into growing your business.
Manage everything in one place
A full-funnel strategy entails everything from collecting leads to managing reviews to running digital ads. With LocaliQ, you'll understand how everything's working in a single dashboard. You can respond to inquiries and leads in real time, streamline appointment bookings, and view comprehensive reports.
Dedicated to delivering exceptional results for the home services industry
Discover how we can help move your business forward
Custom Contractors
Homeowners want someone they can trust to execute their special home projects. Our digital platform will target audiences who are looking for your services, so you can reach the right people at the right times.
Plumbing
Whether it's a renovation project or an emergency, customers want to know you can meet their needs quickly and at a fair price. Our platform uses data from thousands of top-performing home services campaigns to get you found and drive better leads.
Home Repairs & Services
From routine repairs to larger projects, people are always looking for professionals to help make their house a home. We'll work with you to create a digital strategy that lets them know you have the expertise they need to deliver the results they want.
HVAC
Whether it's HVAC maintenance or emergency services, homeowners want someone who can respond quickly and get the job done right. Our platform uses historical data from thousands of HVAC campaigns to deliver high-quality leads for your business.
Pools & Spas
Potential customers want a contractor that will transform their outdoor living space into an oasis, without the stress of large construction and DIY maintenance. Our platform's mix of digital channels will reach customers across all phases of the decision-making process in order to effectively communicate your team's experience and value.
Roofing & Gutters
When looking for a roofing contractor, customers want to know their roofing project will be completed in a timely manner at the lowest price possible. Our digital strategy will highlight customer reviews, competitive rates, and more to make your business the clear choice.
Trusted by leaders in home services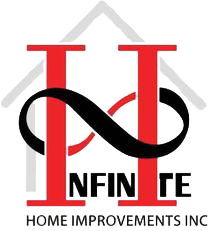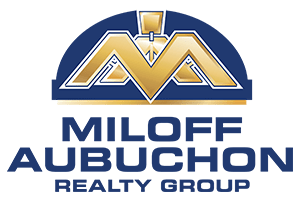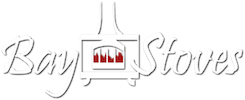 Suggested products for home services businesses
Listings
Get your business found. Home services businesses can struggle with listings since many don't have physical locations customers can visit. We'll help you manage your listings everywhere, so you can easily show up in maps and local searches.
Websites & Landing Pages
Your website needs to make a great impression with potential customers. We'll help convert your website and landing page visitors into leads and show you what's driving traffic to your site.
Search Ads
Most people start their research for a home services business on search engines. Make sure your business shows up where it counts—our search ads will help you reach the right audiences and attract new customers.
Chat
Engage prospective customers immediately when they visit your website with our chat solutions. You'll be able to answer questions, capture contact information, and convert leads into loyal customers.
Need more specific solutions?
Talk to us about our full range of products that are built to serve your business needs.
LocaliQ is a valuable partner in the growth of my business. I credit the team with helping me reach new customers and exceed my marketing goals.
John Ramer
Owner, Kitsap Garage Door Co.
Get the power of LocaliQ behind you
Let us help you seize your potential.