Scale your leads and drive results with our digital marketing solutions. We offer products for a wide range of businesses, from law firms and B2B service providers to banks, insurance brokerages, and more.
Explore LocaliQ's digital marketing solutions for professional services
We have the expertise needed to help you reach the right audiences. Our platform leverages insights and learnings from millions of leads delivered, plus historical intel from past professional services campaigns to help you get ahead.
Generate more high-quality leads
Many businesses in the professional services industry face the challenge of smaller client pools, and it's difficult to rise above the competition and win customers over from their current providers. Our platform leverages detailed audience targeting capabilities and industry insights, so you can get more qualified leads via paid campaigns as well as organic efforts.
Earn your customers' trust
Customers are looking for trustworthy advisors, which can be difficult to find in today's market. They often rely on referrals and word-of-mouth marketing to make their choices. We'll help you manage your online reputation and reviews so you can gain and retain your customers' trust.
Drive visibility online
Smaller firms are often stuck competing for visibility against national firms. It's hard to know how to make your business stand out. We'll help ensure your business gets found across a wide range of digital channels.
Dedicated to delivering exceptional results for the professional services industry
Discover how we can help move your business forward
Attorneys & Legal Services
Make sure your message is in the right place at the right time. When looking for legal counsel, prospects are seeking a firm they can trust. With LocaliQ's digital marketing solutions, you'll not only reach your target audiences, you'll also win them over.
B2B Services
Your customers depend on you to help keep their businesses running smoothly. We work with you to determine the most effective mix of digital channels to help you reach prospects.
Finance & Insurance
Financial advisors and insurance brokers are there to help protect their customers' wealth. Our platform analyzes past campaign trends and ensures your marketing investment is placed in the most effective channels to help your business stand out and get more leads.
Trusted by leaders in professional services​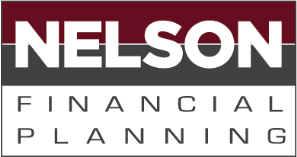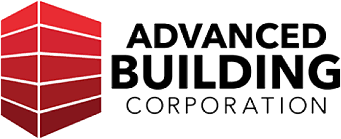 Suggested products for professional services businesses
SEO
Get found and stand out. By pairing paid search efforts with strong SEO, we can help you increase your rankings against competitors in the same locale.
Search Ads
Drive leads through a highly optimized campaign that puts your business at the top of customers' minds. Local search ads let you attract prospects in your area who are looking for the specialized services you provide.
Social Ads
Reach more of your potential customers with social ads. We'll work with you to build an effective social strategy that helps you connect with the right audiences online.
Chat
Connect with leads and customers in real-time with our chat solutions. You can answer questions, resolve issues, capture contact information, and follow up with ease.
Need more specific solutions?
Talk to us about our full range of products that are built to serve your business needs.
Working with LocaliQ has been fantastic. We have people calling from all over that would not have called otherwise. We have seen a noticeable increase.
Joel Garris
President & CEO, Nelson Financial Planning
My campaign has been good at finding the right people that need the type of legal services that I provide. The team is great at reassuring me that I'm getting what I paid for, that it works, and that they're not setting it and forgetting it.
Lewis Galloway
Attorney, LG Law
Get the power of LocaliQ behind you
Let us help you seize your potential.