---
FREE & ONLINE
Empowering local business owners and marketers with the information, expertise, and data to feel confident in their marketing.
Step into our lab
Welcome to LocaliQ Marketing Lab. This free learning hub is jam-packed with resources about local marketing strategies for business owners, marketers, or anyone interested in learning more about how marketing works. Each lab contains an in-depth look at a specific strategy related to local marketing and how it helps you get more customers, increase brand awareness, or connect with your audience. Happy learning!
About LocaliQ Marketing Lab
Local marketing isn't an exact science – it requires hypothesizing, experimenting, analyzing results, and fine-tuning to get the right outcome for each business. The best local marketing strategies deliver your marketing message to the right people, in the right places, at the right times.
In order to do that, you need to develop a localized marketing strategy formula for your business – which all starts with a foundational knowledge of the options available.

Specific local marketing strategies
How these local marketing strategies work

Why these local marketing strategies matter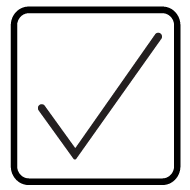 What you need to know to build a solid local marketing strategy
Don't worry, though: we don't have any tests for you to take or actual experiments to do. We just want to equip you with the data and information you need to feel confident in your local business online marketing. And, if you want to experiment with some new marketing strategies, then we'd love that for you, too!