Community roots and powerful digital marketing solutions.
We know digital marketing in Kentucky and strive to help local businesses grow and thrive.
Our local trust, built over years of valued journalism, combined with intelligent business solutions uniquely positions us to build effective marketing strategies and drive results for local businesses in Kentucky by leveraging the tech, tools, industry-leading products, and insights from work with over 300k+ customers nationwide at our fingertips.
Know you're doing the right thing with market-leading tech.
The pace of changes and innovations in digital marketing keeps business owners and marketers on their toes when it comes to keeping up with the most effective ways to reach audiences. The only way to thrive is to evolve and adapt along with the trends. We can use our intelligent business solutions to help you refine your strategies to generate the most impact with your audience.
Advanced tracking and analytics for data-driven decisions.
Our reporting platform provides the results of your marketing campaigns, lead management activities, performance reports, and lets you listen to phone call recordings - all in one place.
How does your digital marketing stack up?
Let us show you. We can provide an in-depth analysis of your digital marketing presence, your site's health, performance, and activites against your competitors.
285M
Local leads delivered
We're experts at helping local businesses get more leads and grow. Our smart technology-powered lead generation solutions are built for just that.
300K+
Put the insights from 300K U.S. clients to work for your business.
We're not just local, but we're backed by our secret weapon, the USATODAY NETWORK, giving us access to insights from consumers all over the United States. Coupled with our smart technology there is no doubt that we'll hit your target audience and exceed your goals.
Build Your Online Presence

Drive Leads and Awareness

Get Results with Technology and Insights

Grow Audience and Connect
Our local experts help you reach your customers anywhere in Kentucky.
Henderson
The most common industries in Henderson are manufacturing, retail trade, and health care and social assistance. Reach these audiences and more in The Gleaner — in print and online.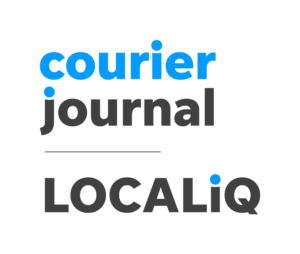 Louisville
Also known as Bourbon City, Louisville has a population of 1.3M people with a median age of 39.2. Reach these consumers in the 2020 Pulitzer Prize-winning Courier Journal, with display ads, or with PPC advertising.
Get started with digital marketing strategies to grow your business.