Reach bigger audiences and increase your brand awareness. We'll help identify your business goals and then run targeted display campaigns using retargeting, geofencing, and other advanced tactics.
Get your message delivered
Your display ads will run across the web where people are spending time online, helping you reach hundreds of millions of unique users each month.
Gain exposure for your business
Reach more audiences faster. Our networks give your business access to 1 out of 2 adults in the US.
See how your ads are performing
Measure and track your display campaign performance and leads with our marketing dashboard.
Drive results with retargeting
Get in front of searchers or site visitors who haven't yet converted to increase the chances they become customers.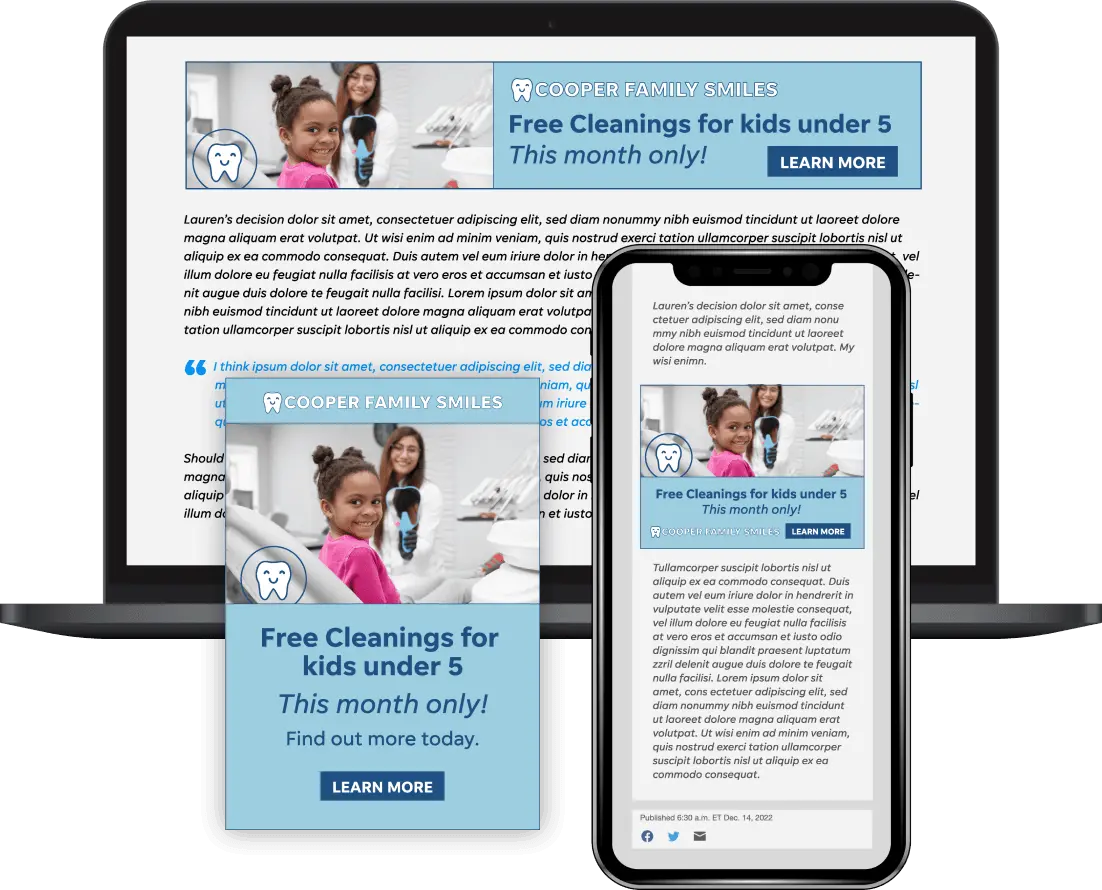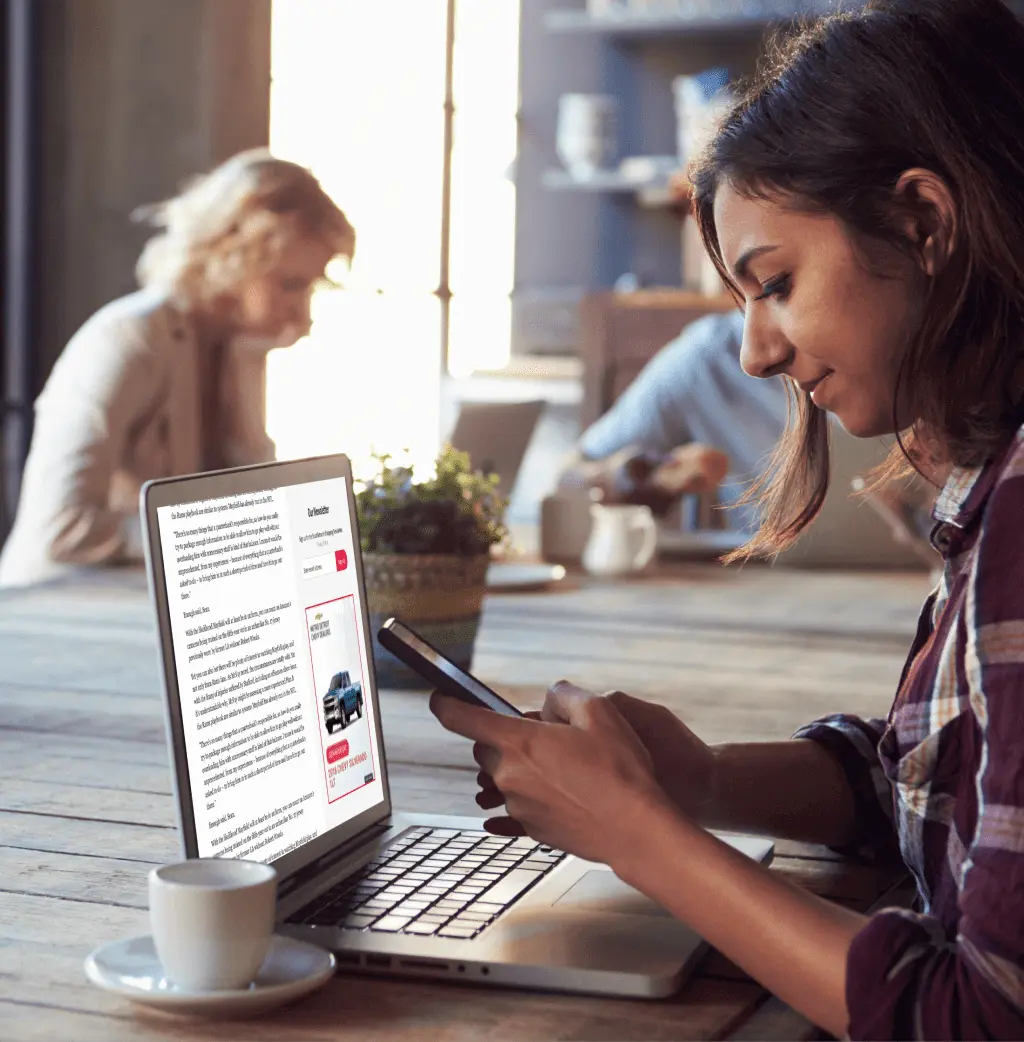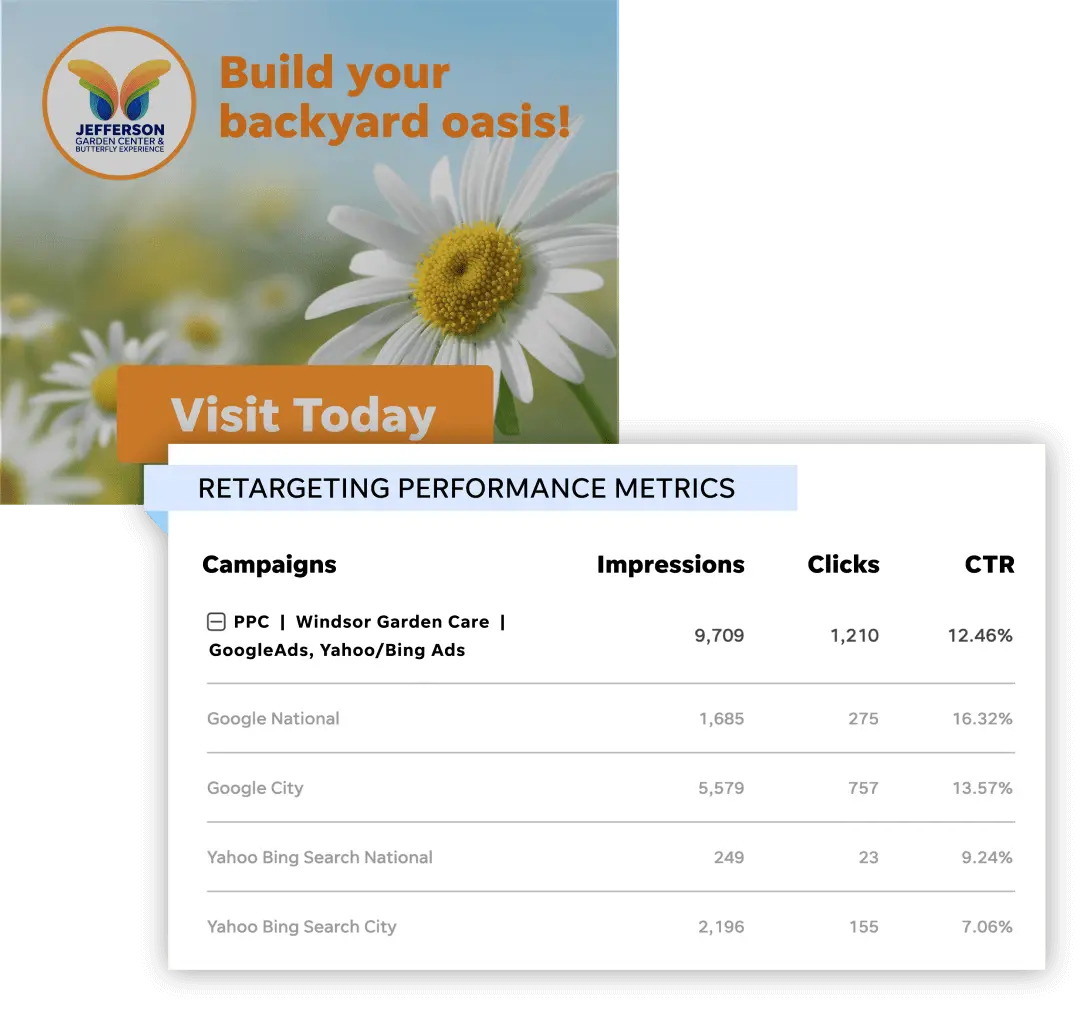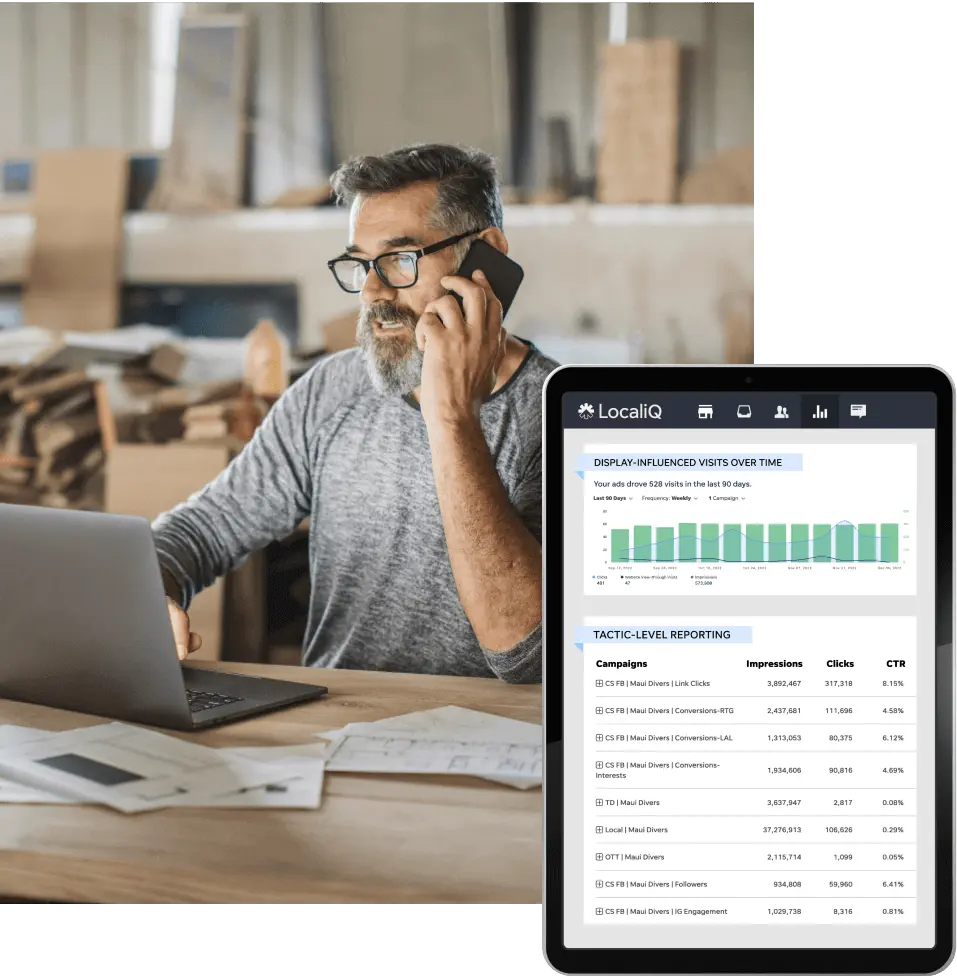 Maximize your ROI with display ads
Take advantage of goal-based display ad management and targeting
Use site and search retargeting to increase conversion rates
Reach users where they are in real time with geofencing
Replicate your best customers with lookalike audiences
Explore a range of services for more effective display creative
Great Southern Restaurants has included LocaliQ Display Ads as part of our marketing strategy for the past five years. The results have been outstanding. Through the campaigns, we have had the opportunity to reach thousands of customers, expanding our reach, and generating a high level of interest and engagement for our establishments.
Ready to get started?
Connect with us.
Demo our display ads solution and other products for your business needs. Our team of experts can help you see the results you want.