We're going to get personal for a second: While the past year has been filled with changes and challenges in the form of navigating a global pandemic, working remotely, and balancing work and home life (at the same time!), we've leaned on our teammates to support us through the hard times, cheer us on through the challenges, and give us some good laughs to lighten these moments that have been pretty dark for everyone across the country – and the world.
Over the last year, our team has accomplished some really exciting things together – and we know that will only continue through 2021 and beyond, as our Chief Marketing & Strategy Officer Mayur Gupta encourages us to become "customer obsessed" and contribute to our mission of helping local businesses thrive.
So, we're super excited to bring in some new teammates to help us reach our goals and have some fun along the way.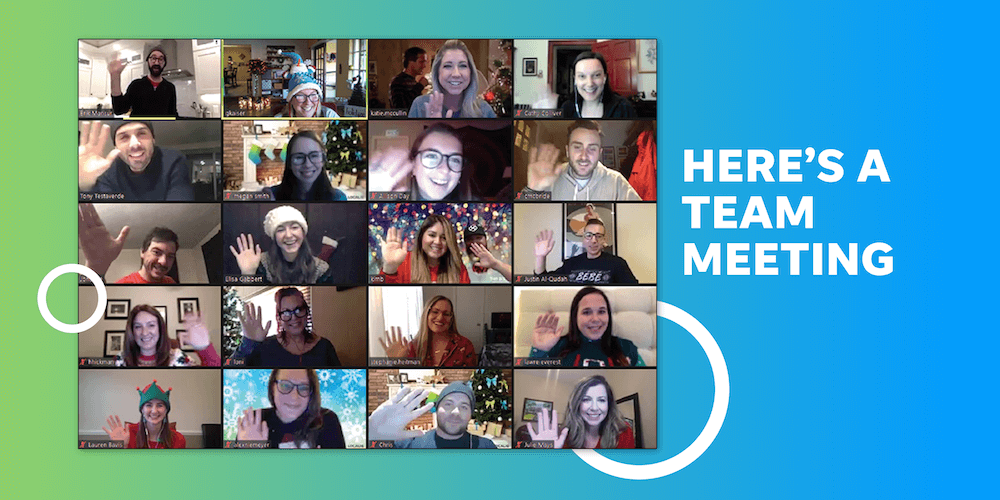 Take a look at the roles we're hiring for RIGHT NOW on the Gannett B2B Marketing Team. These roles are all remote, all exciting, and all part of a pretty great team (if we do say so ourselves!).
Content Marketing Specialist
Are you obsessed with writing content in all formats and long to work with a group of content and SEO nerds? The content marketing specialist will write for the LOCALiQ and WordStream blogs and help create other content in the form of guides, videos, infographics, social posts, and so much more.
We're looking for a content lover with 2-3 years of experience in a content or marketing-related role with strong writing skills.
Learn more and apply here (and don't forget to include writing samples or a link to your portfolio)!
Senior Marketing Specialist, Demand Generation
Do you love perfectly crafted subject lines, email segmentation strategies, and lead nurturing? The senior marketing specialist will be responsible for planning, creating, and executing email programs that drive qualified leads to sales.
We're looking for an expert in marketing automation software (preferably Marketo) with equal strengths in technical and creative skills.
Want to work on emails that look like this? Then apply now!
Marketing Specialist, Demand Generation
Are you interested in supporting database engagement for outbound email marketing programs? The marketing specialist will work closely with the marketing manager of demand generation to plan and execute manual and automated email database programs, including target audience definition, key message development, and goal setting.
We're looking for someone with 1-3 years of experience with creative copywriting, campaign concepts, and lead nurturing best practices.
Marketing Events Specialist, Demand Generation
Do you love project management and the logistical side of event support? Our marketing events specialist will be responsible for supporting the planning and facilitating for the B2B Marketing team's monthly online webinars and ongoing tradeshow events.
We're looking for someone with 1-3 years of related marketing experience and an understanding of the processes, systems, and procedures associated with demand generation.
User Experience Designer, Websites
Does this sound familiar? You have an eye for clean and artful design, possess superior UX skills, can work across teams to understand high-level requirements, and can translate them into interaction flows and artifacts. The user experience designer will create compelling, intuitive, and functional user interfaces that help to drive measurable business impact.
Website Developer
Are you a talented and motivated website developer with strong front-end skills, as well as demonstrable experience implementing and modifying website infrastructure technology stacks? Our website developer will work with our team of developers in an "agile scrum" sprint-based process to turn design mockups into functional web pages that convert.
We're looking for someone with 3-5 years of experience in web development, particularly front-end development including HTML, CSS, JavaScript, and PHP.
Join Us
We're not a cult. But we do have a (healthy) obsession with marketing and being part of a strong family of brands that impacts local businesses and consumers across the country.
We're excited to meet you and learn more about how your special skills can contribute to the overall success of our organization.