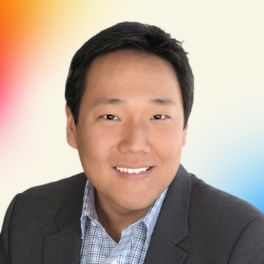 LocaliQ is excited to welcome our new President of Digital Marketing Solutions, Chris Cho!
Chris has over two decades of experience building and scaling technology businesses. After getting his Computer Science degree from Georgia Tech, he launched and sold two successful software businesses before moving into executive roles in the HR, Recruiting, and Staffing industry. Chris was most recently the Global Chief Product Officer at Monster.com then at Axiom Law where he led platform development and product portfolio expansion.
We talked to Chris to learn more about him and what he's most excited about in his new role, why he believes LocaliQ is uniquely positioned to support the growth of our clients, and his vision for LocaliQ.
You have a background as a business owner yourself. Did that play a role in bringing you to LocaliQ?
Yes! I started my career as a small business owner. Right out of college, I built an e-commerce store selling "Hello Kitty" themed gifts and merchandise.
That entrepreneurial spirit persisted as I built and sold two software businesses in the HR Tech sector. So, I am well attuned to the mindset of the small business owner as well as the challenges they face, especially related to the importance of digital marketing to drive growth. I still remember in '99 that coupon sites were one of my most effective lead sources.
I'm not only excited to join LocaliQ because of my entrepreneurial past, but because of my experience building and scaling B2B marketplaces like Monster.com and Axiom Law through technology. My vision is to build upon the success of the LocaliQ business through continued product innovation and platform development aligned to the mission of LocaliQ: to help businesses find, convert, and keep customers through digital marketing solutions.
Speaking of technology and innovation, what role do you believe it plays when it comes to marketing for businesses?
Digital marketing is dynamic and exciting; it evolves and grows in capability every day. By using the right technology-backed solutions, businesses of all sizes can improve the way they're targeting, connecting with, and converting customers to grow at a substantially faster rate—for a lower cost.
The LocaliQ platform is built on our proprietary XMO technology. Using machine learning algorithms trained on data from past customer campaigns, XMO technology automatically optimizes budgets and campaigns across channels based on what's driving the best results, increasing the return of our customers' digital investment.
This is one of the reasons why I believe LocaliQ is uniquely poised to address the most common challenges business owners face. We give customers access to leading-edge technology that helps them reach prospects and customers no matter where they're spending time online. We also equip customers with local data and insights that are relevant to make smart marketing decisions. For me, this is the "IQ" in LocaliQ.
By taking a cross-channel approach, we remove barriers that many businesses encounter when it comes to digital marketing. This allows us to focus on a business's end goal rather than a specific strategy that may not drive the best results when run alone.
What do you envision for the future of LocaliQ, and what are you looking forward to?
Just a few weeks into my tenure at LocaliQ, I'm confident that we'll not only be able to grow our business but the businesses of our customers. My goal is to push the innovation envelope with new products and to further develop our technology offering. We'll be looking at "what's next" when it comes to the software solutions as well as the way we operate and service our customers day-to-day.
I'm also excited about continuing to build a strong brand vision. This will help guide our teams in the decisions they make every day to ensure a customer-led and focused approach. And it will give us a purpose and plan we can all trust and be inspired by.
Learn more about LocaliQ solutions
Thanks to Chris for his time and insight into his vision for LocaliQ's future. We're excited to continue evolving the products and services we offer our customers to help them see great results under his leadership!