Before the internet and before the Yellow Pages, you dialed 411 and asked an operator where to find nearby pizza shops.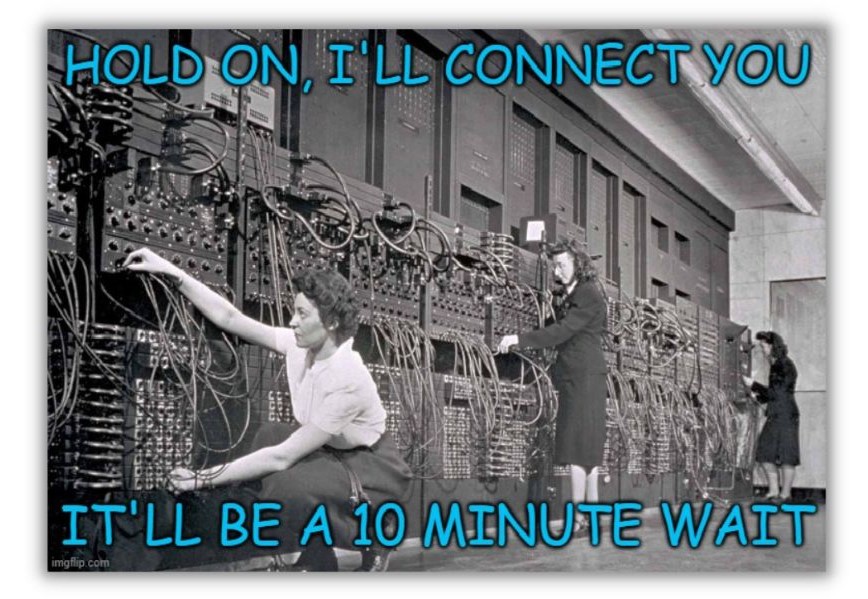 But back then, there was just one phone company and one version of directory assistance. Now there are thousands of them as every cell phone, landline, and voice-over-IP provider has its own.
To complicate it further, 411 directories are far from the only business listing game in town. Now there are online directories like Google Business Profiles, Yelp, and dozens of other places your business needs to be listed to be seen.
It sounds impossible to keep track of. But in reality, it's easy if you know what to do. And there are a few tools that can help you manage your online and 411 business listings so you get all those leads with just a few minutes' worth of effort.
In this article, we'll show you how to get your business listed in 411 listings and online directories plus a few tricks to make your listings lead magnets.
What is a 411 business listing?
411 directory assistance is a service provided by many telephone companies. Callers can dial 411 and ask an operator for the phone number or location of a specific business. Or the user can ask for a list of businesses in a certain category like "plumbers" or "flower shops."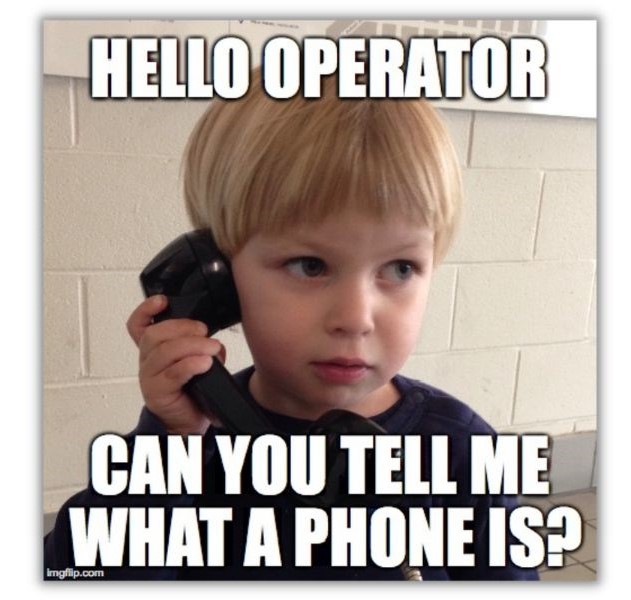 A 411 business listing is the information the operator gives out about a particular business. So if someone called 411 to find dentists in your city and the operator mentioned your clinic, the information they shared is your 411 listing.
Do 411 listings still work?
411 listings do still work, just not exactly the way they used to. Most people who have a landline can still use 411 directory assistance. Plus many cell carriers also offer the service (notably, AT&T, discontinued 411 assistance for their customers in January of 2023). But instead of being free, callers now pay a fee of a dollar or more for each use.
If you own a business, especially a local one, there are a couple of reasons to make sure your company is listed with 411 services.
For starters, some people still use it in spite of the fees. As recently as 2019, the FCC said 411 operators fielded more than 71 million calls. When one of those callers is looking for a service you provide, you don't want to be left out.
Additionally, 411 has become a de facto credit reference for small and new businesses. Lenders and vendors often try to locate companies on directory assistance to make sure they're legit. If your company isn't listed on at least a local 411 directory, you may have a harder time getting loans.
How to create a 411 directory assistance listing
If you register an analog landline for your company, you'll automatically be listed in your phone company's 411 directory. There are a few times when you'll want to take additional steps:
If you use only cell or digital (like voice over IP) phones for your business
If your service area includes places not covered by your local listing
If you want to be listed on multiple phone company directories
Get digital phones registered locally
Without a landline registered in your company's name, you probably don't have a 411 business listing. To check, just dial 411 and ask for the address or phone number of your business.
If they don't have your business's information, contact your phone company and ask to be added. They'll ask some questions to make sure you're authorized to make changes. Then they'll confirm your number and add you to the listing. Easy peasy.
Get added to additional 411 directories
To get the best coverage for your business, you'll need to get listed on a variety of 411 directories in multiple territories. It would take several hours to do that by calling each phone provider.
The solution is using a service like Listyourself.net. You enter your information into one place and the software adds you to most 411 directories in your service area.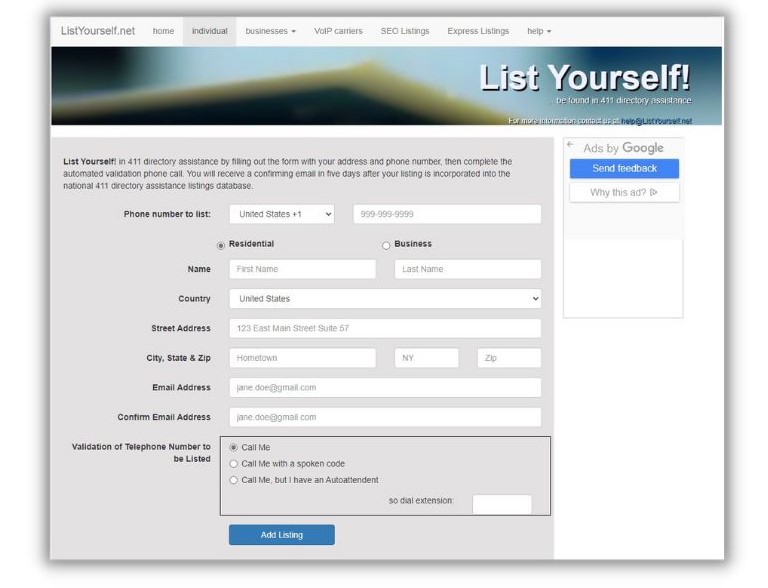 Telephone listing assistance services charge for anything beyond getting added to your local 411 directory. So verify pricing before committing.
Other directories to list your business
Even though it still gets some use, most people don't dial 411 from their phone to find the nearest accountant or ice cream shop. They use online directories. So while you're taking a minute to get your business listed on 411, it'll pay off to make sure it's available to people using these digital directories as well.
Google Business Profile
When someone uses Google Search or Google Maps to find a local business, those results pages essentially become a business directory. And since nearly half of all searches have local intent, you'll miss out on a lot of leads if your business isn't listed there.
On Google, business listings are called a Google Business Profile.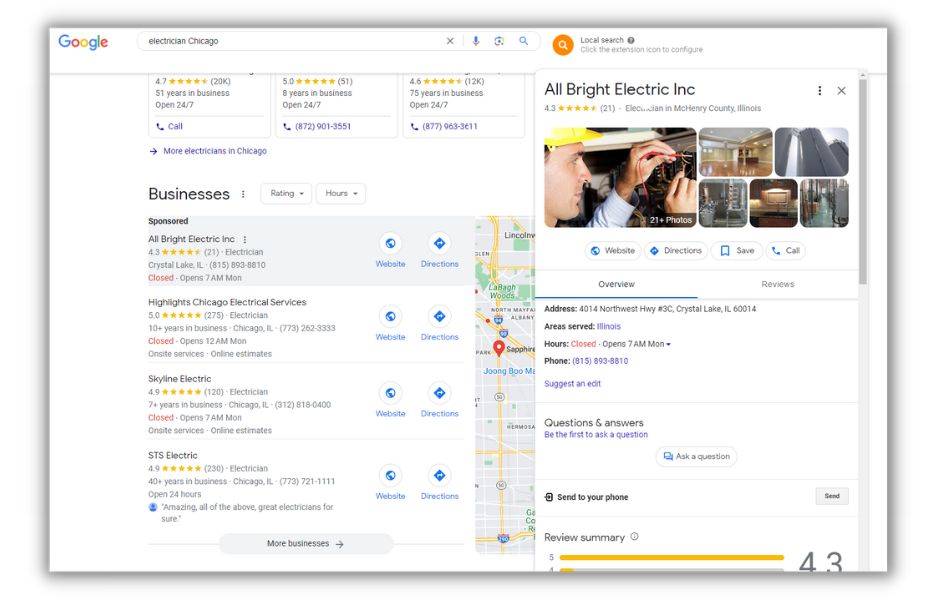 Use this guide to claim and set up your Google Business Profile. And once you've got the basics down, you can optimize your profile in all sorts of ways so it shows up in searches and attracts more customers.
Bing
More than 1 billion people use Bing every month. And the average Bing user skews mature and affluent. So Microsoft's search engine is a great place to find good customers.
Bing's business listings operate a lot like Google's Business Profiles.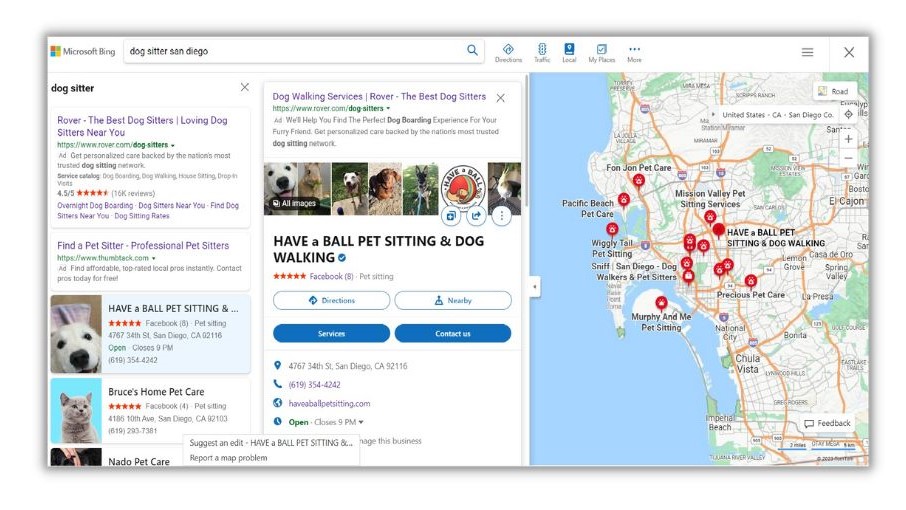 You get many customization options like images, reviews, and action buttons. With a little creativity, you'll have a personalized listing that stands out in crowded search engine results.
You can claim your Bing listing in less than 10 minutes and, like your Google Business Profile, it's free.
Yelp
Yelp is the top-rated directory website on the internet. It also lands on the front page of Google results for most local searches. A good showing on Yelp will direct valuable traffic to your business from multiple places.
While Yelp is primarily a business review site, it also provides its users a good bit of information like hours of operation, menus, and a list of services.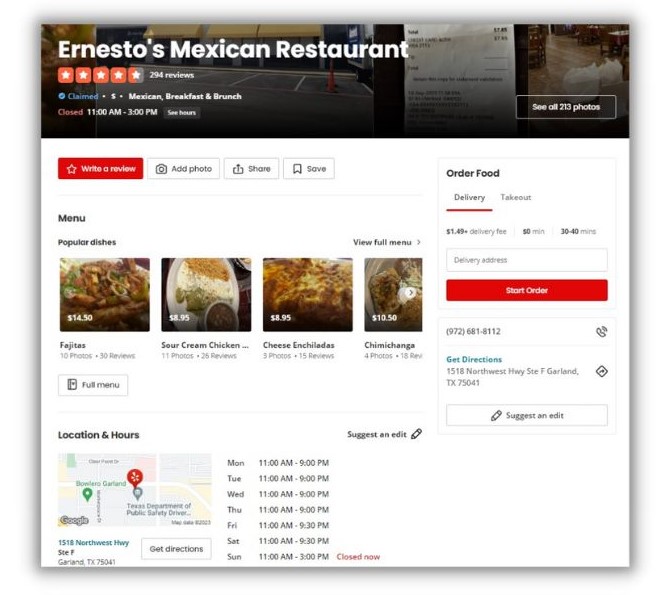 If you're not already there, it's super easy to claim a business listing on Yelp.
Yelp even lets you monitor and respond to the reviews customers leave. If that's not something you've done before, here are some handy tips to help you get more Yelp reviews and respond to them like a pro.
Angi
Over 150 million people have visited Angi.com (formerly Angie's List) to find a locally recommended home service professional. With a track record like that, it makes sense for your company to get featured with Angi.
Angi.com works a little differently than other listings sites we've mentioned. Instead of seeing a list of companies that can build a deck, users enter some details about their project and contractors reply with quotes.
The great thing is that people who take these additional steps are more likely to be interested in your service than someone plugging a query into a search engine.
To capture some of this high-intent traffic, get set up on Angi with this step-by-step process. And make sure you take advantage of reviews on the site to build trust with customers.
Want more places to showcase your company? Here are 18 free business listing sites to get discovered.
Manage listings on multiple directories
Just like 411 directories, there are many websites that customers use to find local services. You can manage each one individually, or you can use a business listings management tool that takes your information and syndicates it to dozens of online directories with a click.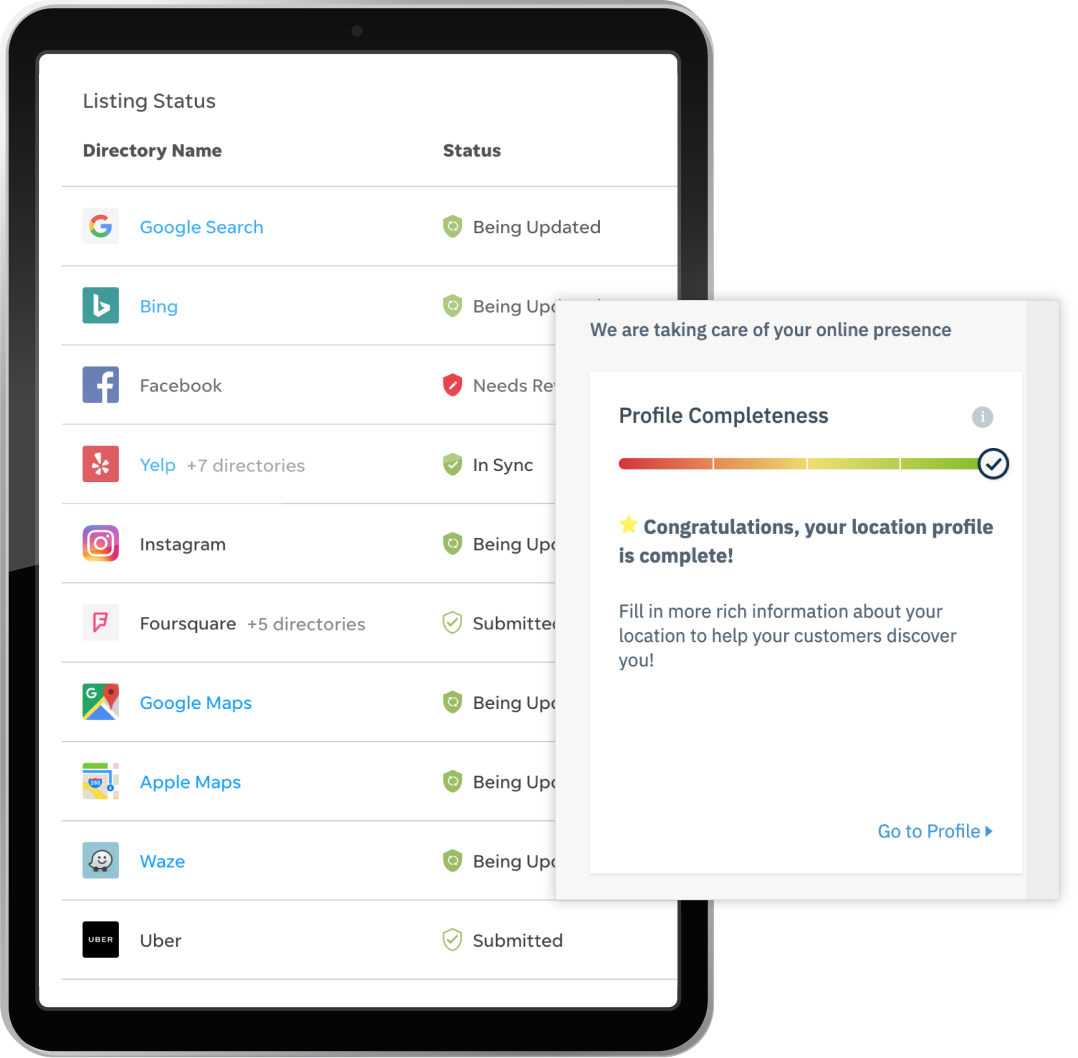 Many of these tools include features that let you see and reply to reviews in a single dashboard. You'll also get analytics reports that tell you which online directories send the most leads.
Make the best of your online and 411 business listings
Whether it's tapping 411 into a phone or typing keywords into a search engine, people use directories to find businesses like yours every day. Missing or incorrect information on these directories will frustrate people, sending them right to your competitors.
That's why we built our Free Business Listings Grader. Enter your company name and address, and you'll instantly see which listings are missing or incorrect across 20 popular online directories. In a couple of seconds, you'll know exactly how to clean up your listings so more customers find and choose your business.