As a business owner, entrepreneur, or marketer, your ultimate goal isn't simply to run a business–it's to grow a business.
You're always looking for ways you can bring in more revenue, grow your team, or increase your brand awareness. And, without the right strategy in place, it can be pretty hard to do any of those things.
That's where a growth strategy comes in. But what is a growth strategy, what goes into it, and how do you build one? We're covering that all and more today!
What is a growth strategy?
A growth strategy is pretty much what it sounds like–a strategy put in place to grow your business.
This is different than a marketing strategy or plan, which includes the marketing tactics you use to help your business reach specific goals and objectives.
A growth strategy is what might inform those foundational goals and objectives in the first place. It's your North Star. Your roadmap to success. It encompasses all the areas you want to focus on to expand your business and your success.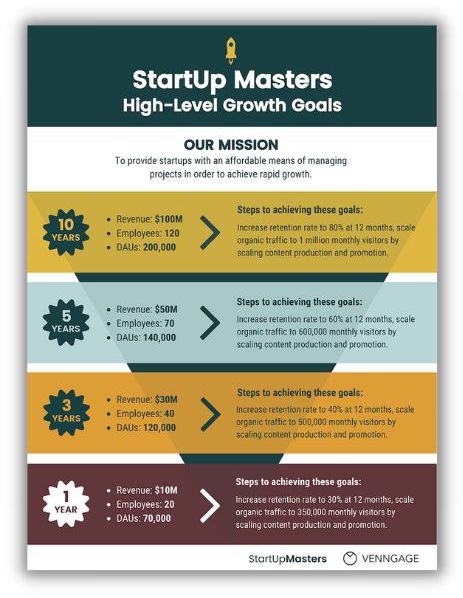 Why is a growth strategy important?
A growth strategy can benefit your business in many ways. Here are a few:
Helps you grow despite economic or marketplace changes that may occur throughout a typical fiscal year. Without a growth strategy in place, unforeseen circumstances could completely derail your business and your ability to maintain profitability. If you're simply surviving, you're not able to thrive.
Guides every part of your business operations. When you're focused on growing your business, you know what's important to focus on and what can take a backseat. This can help you make decisions as you operate your business.
Provides clear direction for your team. A growth strategy can help you communicate your vision for your business to employees. They should also know how the work they're doing directly contributes to your growth strategy. This can give them a higher sense of satisfaction in their work.
Types of growth strategies
Your growth strategy can fall into four basic types:
Market penetration: This means selling more of your products or services to more customers within your existing market. This could entail lowering prices, increasing your marketing to reach more new customers, or finding more ways to be competitive in the space.
Product development: This means creating and selling new products or services to your existing market.
Market development: This means selling existing products or services to a new market. This could include opening a new location, targeting a new type of customer, and more.
Diversification: This means selling a new product or service to a new market.
Understanding the type of growth strategy you want to focus on can help build out your full plan.
How to create a growth strategy
So, it's settled. You need a growth strategy. But, how can you create one? We've outlined seven simple steps that will help you create a growth strategy that gets results.
➡️ Download our free template to get started on your strategy right away.
Step 1: Identify growth opportunities
In order to create your growth strategy, you first need to identify where there are growth opportunities for your business. Growth potential can include opening a new location, hiring new team members, retaining current customers, and more.
The growth opportunities you identify largely depend on the type of business you run, your overall business operations, and what's realistic.
For example, if you own a single location hardware store, some growth opportunities for your business could be to:
Launch an online store as part of your website to sell your tools.
Offer classes or workshops to teach people how to use specific tools.
Expand to a new line of products such as garden care.
Hire more employees to support business growth.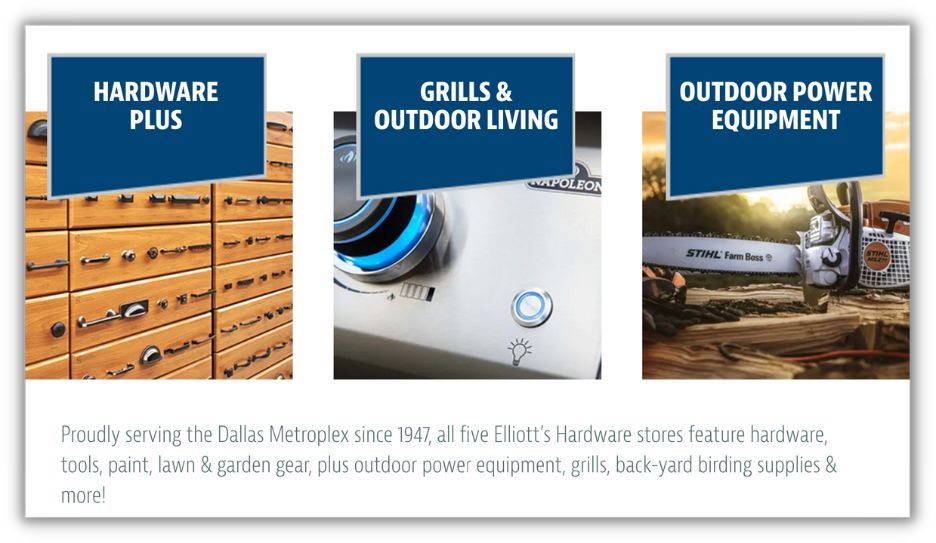 This business might consider adding tool rentals as a growth opportunity.
If you run a plumbing business, your growth potential will obviously look different.
In this stage, don't limit yourself–think of this is as a brainstorming activity. Write down all the opportunities you're interested in or think you could accomplish as well as some dream scenarios. You can narrow it down in the next few steps.
Step 2: Outline desired results
Now that you have some growth opportunities outlined, think about the types of results you'd like to see from them. Remember, your growth strategy is meant to grow your business, so if you're unable to assign a projection for growth to an opportunity, then it might be a sign to save it for later.
It's also important to remember that not all growth goals may be tied to revenue. For example, hiring new employees could result in more time for you to spend with your family or focusing on other parts of your business. Don't discount those!
Step 3: Create SMART goals for each of your growth opportunities
Now that you have an idea of your growth opportunities and the types of results you're hoping to see from each of them, it's time to get to the nitty-gritty and create some SMART goals to build your growth strategy around.
As a refresher, SMART goals are:
Specific: Your growth goals shouldn't be vague; they should be very specific about what you want to accomplish.
Measurable: Determine and assign a quantifiable number for each growth goal to show what success looks like.
Achievable: Your growth goals should be realistic and something that's not a stretch to actually accomplish.
Relevant: Your growth goal should contribute to overall growth for your business.
Timely: Your growth goals should include a timeline for when they'll be accomplished or measured – we'll get more into this in a minute.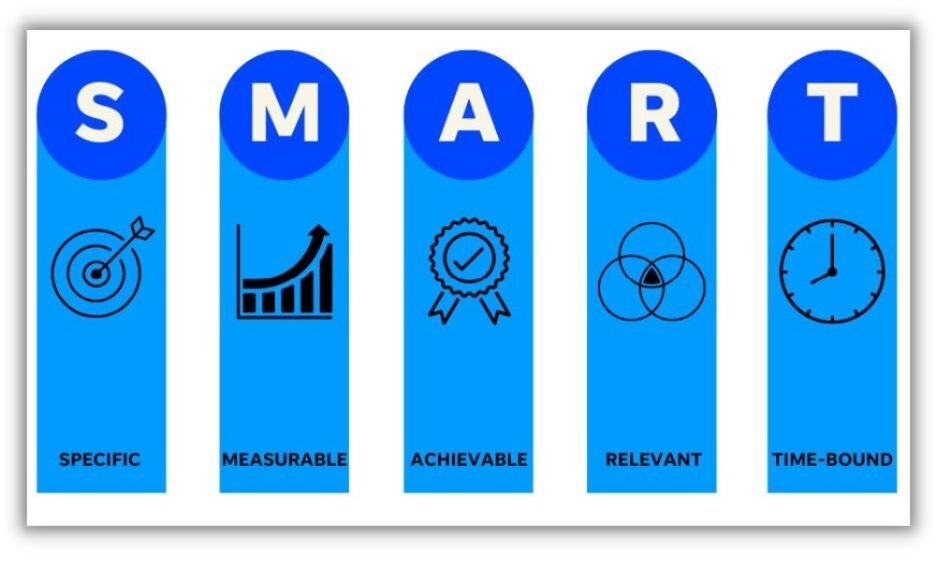 As you're writing your growth goals, you may notice that some aren't able to fit into the SMART system. If that's the case, they may not be a good goal for your growth strategy.
During this step, you may also need to conduct some research around benchmarks, industry data, and more so your goals are measurable and achievable.
Step 4: Break your growth strategy goals into a workable timeline
This step shouldn't be too hard since you assigned a timeline to your growth goals in the step above. But, by breaking larger goals down into smaller, more palatable chunks, you can make them feel more achievable and keep yourself and your team on track to reach them.
This might look like the following:
SMART growth goal: Launch one tool workshop for new homeowners by May 2024 to bring in $5k in revenue by EOY.
To break down this goal would look like this:
Jan 2024:
Conduct research on types of tool training new homeowners need.
Determine who on team will lead tool workshop.
Determine best way for attendees to register and pay for workshop.
Feb 2024:
Plan space to hold workshop.
Develop workshop curriculum.
Determine promotion for workshop attendees.
Network with realtors.
March 2024:
Create and print materials for workshop attendees to take home.
Order swag for attendees.
Tease workshop on social media.
Confirm date for workshop.
April 2024:
Set up registration page for website with payment capabilities.
Launch Facebook event ads to promote workshop.
Add website banner to drive visitors to registration page.
Email realtors, friends, and family about workshop.
May 2024:
Host workshop.
Send follow up survey to attendees for feedback.

Fill this out in your growth strategy template.
One growth goal includes a lot of moving pieces, but by breaking it down step-by-step, you can delegate tasks to your team, stay on track, and keep everyone accountable to reach your growth strategy goals.
Step 5: Research what's needed to support your strategy
Once your growth strategy goals are broken down, you can get an idea of what's needed to support each of those goals.
In the example above, there are marketing strategies that you might choose to outsource, registration software needed for your website, and swag orders that will need to be made.
For each of your growth strategy tactics that roll up into your larger goals, you can determine who will be helping, what software or services you may need to keep you moving, and have a concrete idea of any costs that might be associated with your goals.
🛑 Need help with your marketing plan to support your growth strategy? Try our free template!
Step 6: Determine how you'll measure success
Because your SMART growth strategy goals should have included a result, you have a great idea of what you'll be measuring. So, now you just need to determine how you'll actually measure those results and when you'll be measuring them.
If your growth goals are related to revenue, make sure to incorporate that into how you keep track of revenue and potentially communicate it to your accountant or bookkeeper so they can keep tabs.
If your growth goals are marketing-related, make sure you have the right reporting tools in place to keep track of your results.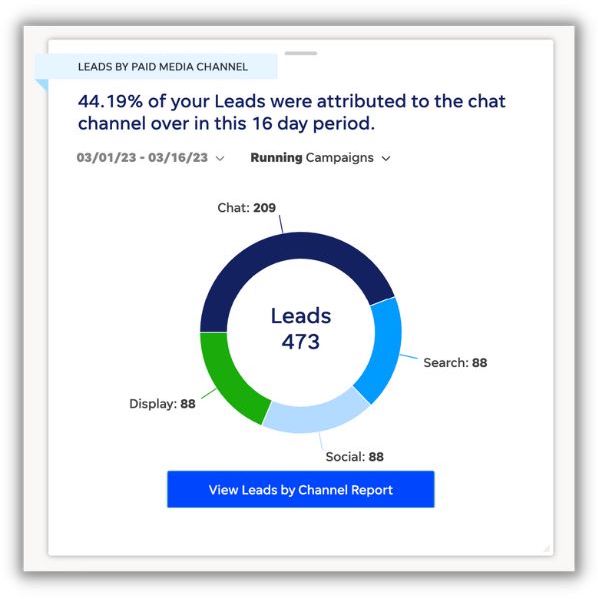 Step 7: Set up dates to check-in and refine your strategy as needed
Almost time to get rolling on your growth strategy–you just need to look at your various timelines to determine when you'll check in on progress and when you might adjust your growth strategy.
This will be based on your specific goals and timelines. Don't be afraid to set calendar reminders throughout the year to keep yourself on track.
And, don't forget that although your growth strategy is meant to help you achieve success and grow, it's not set in stone. You can refine your strategy and adjust goals as needed.
Growth strategy examples
Unsure where to start when it comes to your growth strategy? Use these growth strategy examples as inspiration for your planning.
Selling your products or services to a new target audience
Selling your products or services in a new location
Opening another location
Adding a new product or service to your business
Expanding your team
Launching an online store
Offering a training course or workshops
Partnering with another local business for co-marketing opportunities
Updating pricing structure
Acquiring a new business
Growth strategy template
Download and use this editable template to create your growth strategy! It walks through each of the steps to simplify planning.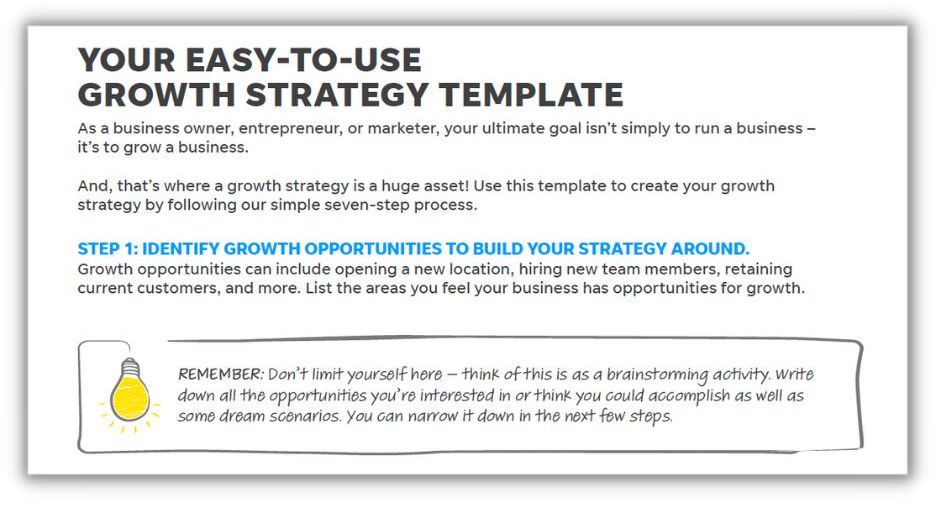 Get growing with the right growth strategy
A growth strategy is a great asset for a small business because it helps you set your business up for success long-term and can keep you on track when challenges arise.
Here are those steps to create your growth strategy:
Identify growth opportunities

Outline desired results

Create SMART goals for each of your growth opportunities

Break your growth strategy goals into a workable timeline

Research what's needed to support your strategy

Determine how you'll measure success

Set up dates to check-in and refine your strategy as needed