When it comes to marketing, there are few things more frustrating than getting a high volume of leads but little-to-no conversions. Your campaigns are working, so what's the issue?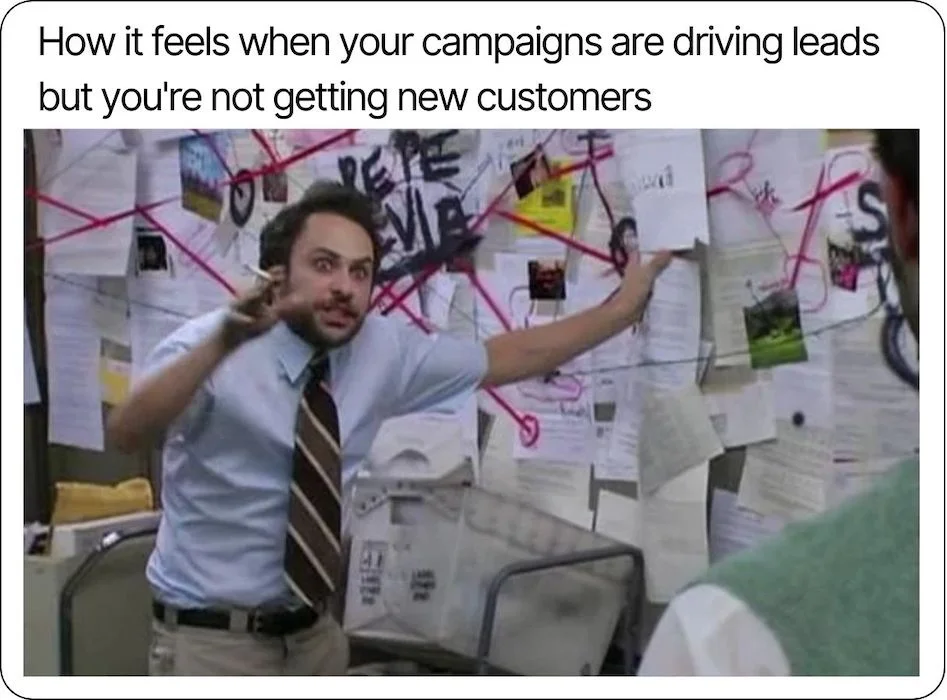 If you've experienced this maddening lack of conversions, there are some factors that may be contributing to less-than-stellar results.
The good news is that with some pretty easy tweaks, you can fix these issues and start seeing the new customers roll in.
Today, we're covering the most common reasons your leads aren't converting into customers—and what to do about it so you can increase conversions ASAP.
1. Not following up quickly enough
Has this happened to you? You need to schedule an appointment, request a quote for a service, or simply get a little bit more information from a business before moving forward, but they either never get back to you or don't get back to you very quickly.
Here's a recent experience I had: I was looking for a new dentist and had three on my list to get more information from. I called my top choice, left a message, and just never heard back. I called my second choice, left a message, and they called me back within 30 minutes, answered the questions I left in my message, and scheduled my appointment. I went with my second choice because my first ghosted me.
This happens all the time. And people are more likely to do business with whoever calls them back first. This means if you're not following up quickly, your leads could be converting with someone else.
What do about it
There are a few ways you can approach this challenge.
Use a lead management system
One, and the most important, is to use a lead management system. This gives your business a way to corral all your leads in one place, no matter where they come from—phone call, live chat, email, etc. Most lead management systems also have a way that you can mark leads as followed-up or tag them with relevant information that will help down the line. This can streamline your process and keep you on track with lead follow-up.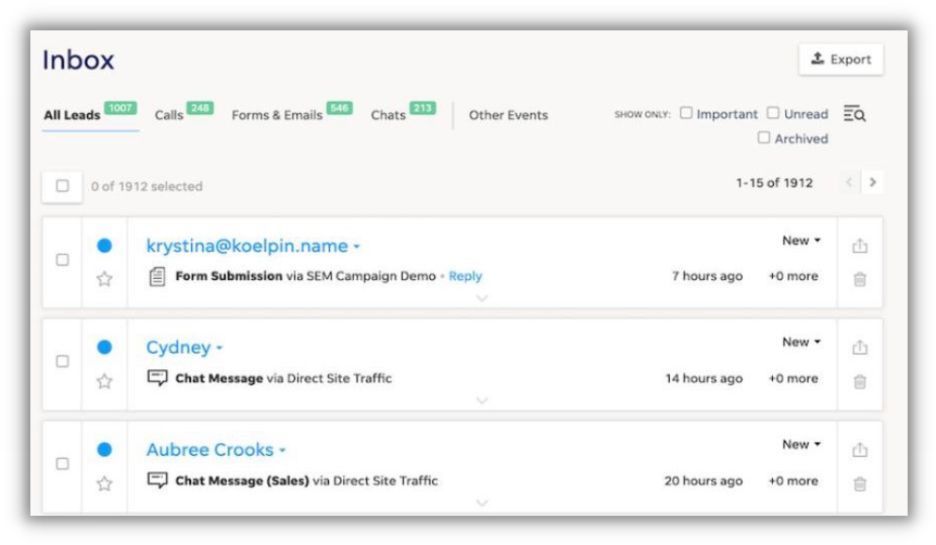 Establish goals for following up
Another tip? Establish internal goals and KPIs around responding to leads. Many businesses implement a timeline of 24 hours. You may find that's a good timeframe for your prospects, or you may determine you need to follow up faster so they don't move on to the next business.
Once you've outlined how quickly leads should be followed up, communicate both internally to your team and externally to prospects. You can do this on your voicemail, by sending automated email responses, or on your live chat script. If leads know you will be following up within a certain timeframe, they may hold off moving on to the next business on their list.
Use live chat and scheduling software
Using tools like live chat and scheduling software can also help you convert leads quicker. Live chat on your website can provide helpful information and answers to basic questions leads may want answered before they convert to a customer. Plus, it allows you to collect their contact information so you can follow up.
Scheduling software can convert a lead directly from your website, allowing them to book an appointment or callback time from you without needing to speak with someone from your business.
2. Customer service is lacking
If a prospect needs to engage with your business or employees in any way to become a customer, then customer service can make or break your ability to convert leads.
People will pay more for a better customer service experience, and customer service can make or break your lead conversion, especially if sales reps are the ones responsible for closing customers.

What to do about it
There are a few ways you can work on your customer service.
Train your employees
The most important is to train your employees. Let them know how they should greet customers who walk into your business, how to answer the phone, and how to handle or escalate objections or complaints. You can also equip them with answers to frequently asked questions so they're ready to provide them when asked.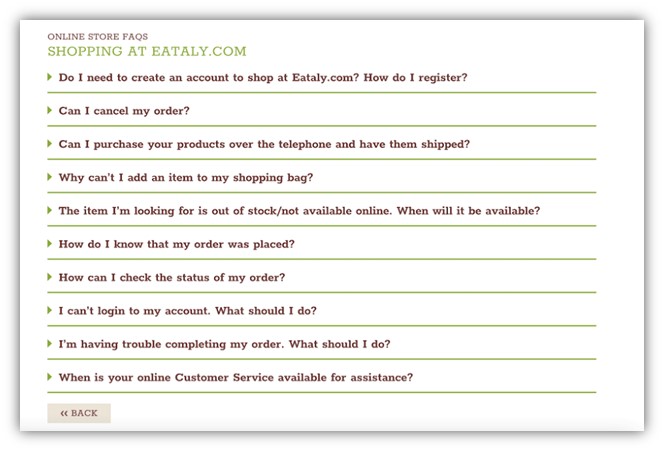 Listen to and analyze recorded calls
Another way you can improve your customer service is to listen to recorded calls to see how your employees are handling interactions with prospects and customers. You can then use your findings to inform future training or speak one-on-one with specific employees who may need extra coaching when talking with customers.
Make updates and improvements to address customer questions
Listening to recorded calls can also help you identify some areas for improvement for your business. For example, if you find that many people are confused about your hours of operation or your location, you can make updates to your website and directory listings so this is easier for them to find. For every person who has called with this type of question, you can be certain there are others who didn't bother to call and simply moved along to the next business.
3. People are wary to spend
It's not always about your business. Economic factors can impact customers' willingness to spend and lead to fewer conversions.
We've seen this reflected in our most recent search advertising benchmarks: click-through rates increased across the board, but conversion rates are down.
Right now, many people are concerned about the economy. This may mean that they're taking longer to research purchases, clicking through more ads without committing to spending.
What to do about it
While you may not be able to fully address this, there are some ways you can be strategic to encourage conversions from people concerned about spending right now.
Offer promotions, specials, and bundles
The best solution is to offer promotions, specials, and bundles. Think about the most profitable products or services you offer and bundle them with products or services that may cost your business less.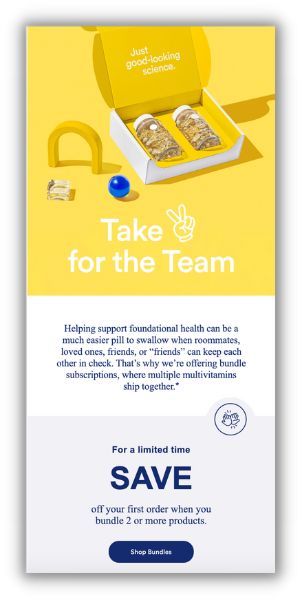 This business created a bundle discount for products that ship together.
For example, a pool service may bundle a new pool installation with free equipment and four months of free pool maintenance. Yes, you're out the cost of the pool maintenance (which amounts to employee hours and some materials), but it's worth the tradeoff of revenue from a new pool installation. Plus, the customer may continue working with you for pool maintenance after the four months is up.
Educate on how your business addresses customer needs
You can also educate your audience about the benefits of your products or services. You can do this through content marketing on a blog, your newsletter, your ad copy, and more. If you can position your business as a solution to a problem they have, you can convert them from a lead into a customer.
4. The lead isn't low enough in the funnel
The marketing funnel is generally comprised of four steps that align with the buyer's journey: awareness, consideration, conversion, and retention or loyalty.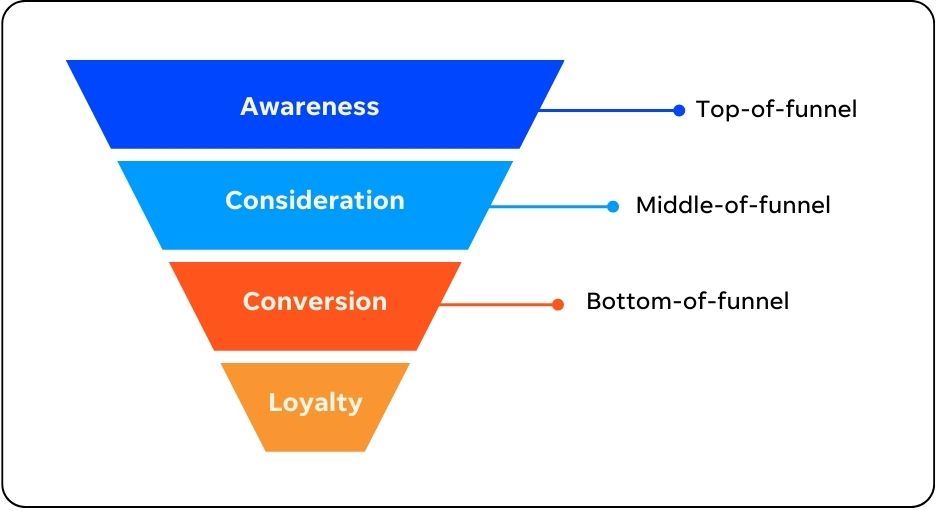 A lead may have provided their information as part of the awareness or consideration phases. They're still doing their research but aren't ready to buy. So this is why you were unable to convert them into a customer at this time.
What to do about it
Through your marketing, you can move prospects and leads through the funnel until they're ready to convert into a customer.
Nurture leads via email marketing
One way to do this is through email marketing. You can send the lead helpful or educational information that equips them with the information they need to feel confident in becoming a customer. Using automated lead nurturing can simplify this for you. By tagging leads based on where they are in the funnel, you can create nurture sequences meant to drive them from awareness to action.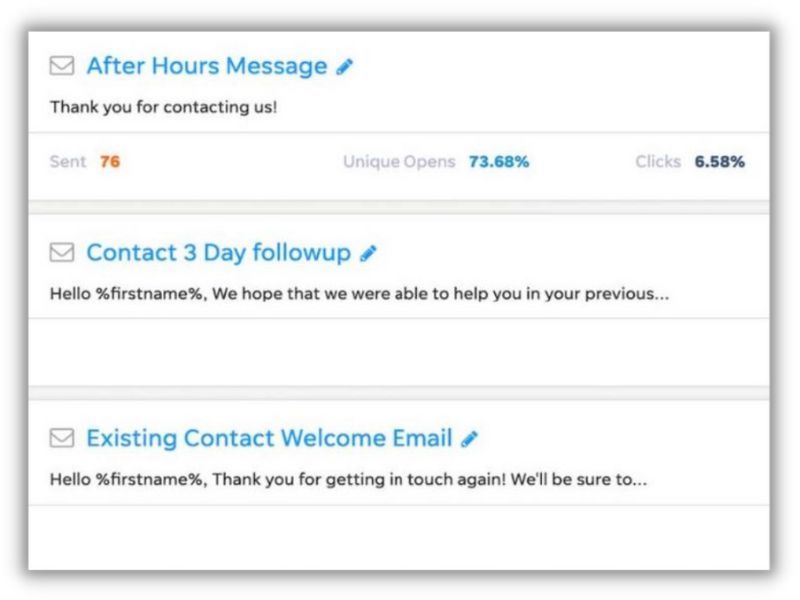 Send special offers
Another way to do this is by sending special offers that may entice them to convert. They may be in the awareness phase, but if you send them a compelling offer, it might be all they need to take that next step.
Follow up consistently (but not annoyingly)
Lastly, continuous (but not annoying) follow-up can help you market to leads until they're ready to convert. You can do this through email marketing, like a regular newsletter, or by following up with them directly at a regular cadence. This can help you stay top of mind until they're ready to take that next step and become a customer.

5. Poor brand reputation or low brand trust
We know that people rely on reviews as much as they rely on personal recommendations from friends or family. If a lead sees negative information about your business online, they will be less likely to convert to a customer.
This can drastically harm your business—and your bottom line.
What to do about it
A strong brand reputation is crucial to building trust and getting more customers.
Get and respond to reviews
One of the most important ways to build your brand reputation is through reviews. You want to encourage happy customers to leave you positive reviews, respond to negative reviews, and proactively address customer complaints.
Manage your online listings
Another way to solidify your brand reputation is to manage your online listings. People are less likely to trust a business if they see incorrect information about their business on directory listings. So make sure your business information is correct across the listings sites that matter.
Build a strong online presence
It's important to have a solid online presence, which includes reviews and listings, as well as your website and social media sites. If a lead is researching your business before becoming a customer and sees an outdated website, no social media sites, and few reviews, they will likely move on to the next business.

Start converting leads now
Don't let your leads leave without becoming customers. Identify the culprit behind your lack of conversions and make some quick tweaks to see the customers start pouring in.
Here's a recap of the five reasons your leads may not be converting:
Not following up fast enough
Customer service problems
People are wary to spend
The lead isn't low enough in the sales funnel
Poor brand reputation or low trust
Want more ideas to get more customers? We've got you covered.