If you've spent any time researching SEO or trying to determine what makes up a solid SEO strategy, you might notice there a lot of components that have to do with your website. This leads many to ask the question "Is web design the same as SEO?"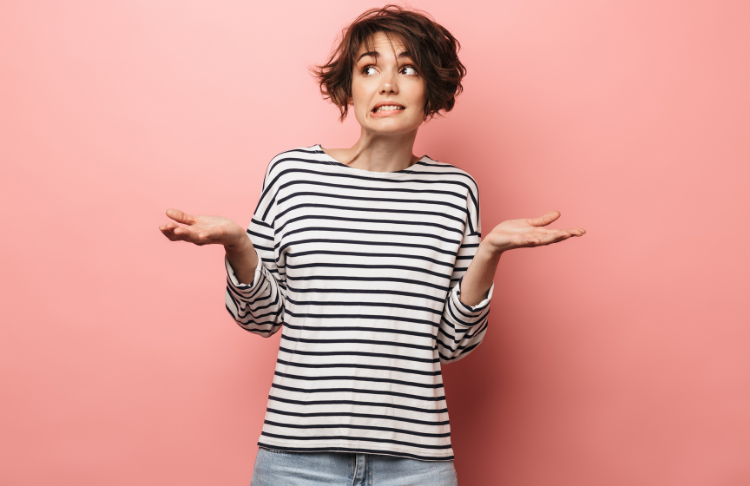 The short answer is no – web design and SEO are two different things. But, there is a lot of overlap between what website designers or developers do and how it influences SEO.
If you're not managing your website design and development yourself, you should make sure your web developer has a strong grasp on how design and UX decisions can affect SEO.
Many of the structural elements of your website created during the web design process play a role in your SEO. At the same time, there are aspects of SEO that happen outside of the world of website design, and there are parts of web design that are not related to SEO.
Let's walk through the ins and outs of SEO and website design, how they're interconnected, and why they're different.
What Is Website Design?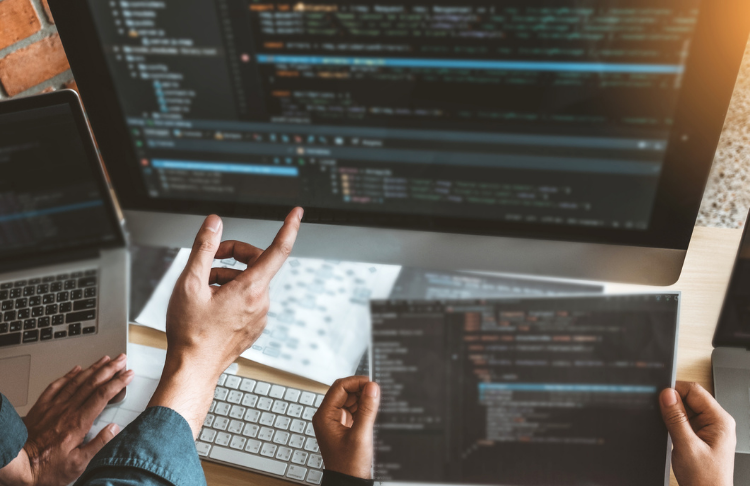 Website design is the term used for building or creating a website. This includes a lot of different components, such as:
Writing the code that makes up the site.
Determining the layout and structure of the website.
Placing the content on the site.
Creating the graphics for the site.
Determining the best user experience for the site.
Linking together the right pages for optimal user experience.
Making sure the website is optimized for any device (mobile, tablets, desktop, etc.)
And a lot more.
The website design process can also include adding in any plugins or coding to provide the features you want your website to have, like live chat or a click-to-call phone number on mobile. Basically, anything that has to do with the functionality of your site falls under web design.
Want to know how your website is performing? Try our website grader to get your online presence grade.
What Is SEO?
SEO stands for search engine optimization and is the process by which you optimize your website and online presence to rank on search engines for searches relevant to your products or services.
Google and other major search engines crawl every website with bots called spiders, looking to understand the content on those sites.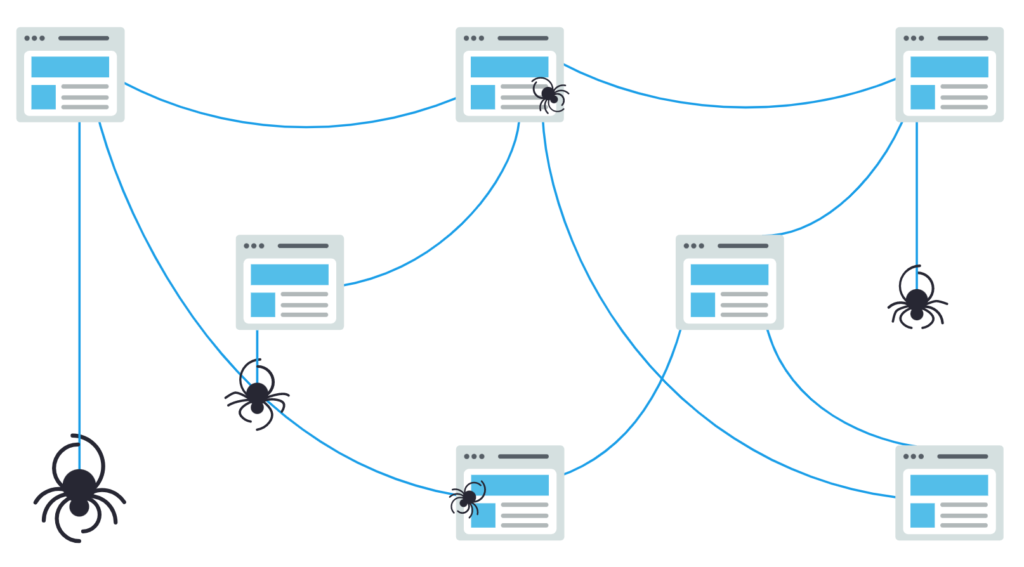 From there, search engines index the information they find. When someone runs a query (AKA performs a search), the search engines go back through their indexes and pull the most relevant information on the topic at hand.
While some of SEO is influenced by what your audience can see – for example, the content on your website, which explains what you do – other elements that influence how search engines rank websites happen behind the scenes.
That's where SEO and website design work together to help you get found on search engines.
Related: Get website copywriting tips.
Web Design & SEO Tip #1: Use Your HTML Tags
When it comes to the coding work on your website, every page will have some crucial HTML elements. The title tag, meta description, and image alt text all provide search engines with valuable information about the topic of the page.
Title tags and meta descriptions not only signal to search engines what they can expect to find on the page. They also give your audience a preview of the information.
Title tags are featured in the blue links you see in search engine results pages (SERPs), and meta descriptions are the blurbs underneath them. By writing descriptive, keyword-rich title tags and meta descriptions, you can signal to Google and your readers what a given page on your website is all about.
Related: Find out how better SEO writing can appeal to your audience and Google's bots. 
The same goes for image alt text. Image alt text allows you to describe the content of any image on your website.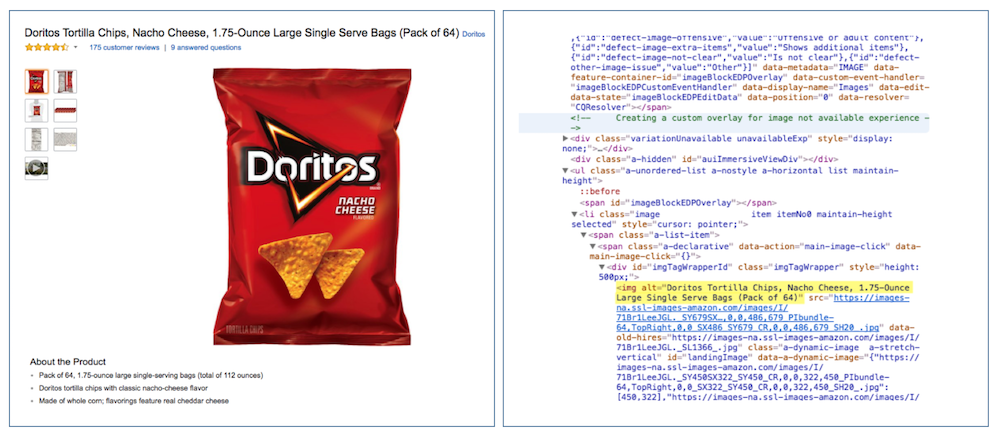 Again, these should be keyword-rich descriptions. If you run a bakery, don't just describe your image as "slice of pie." Instead, write something like "pecan pie from Amy's Bakery, Anytown, USA." The more information you can fit into these HTML elements, the better search engines will be able to comprehend the content of your site.
Web Design & SEO Tip #2: Create Legible URLs
Legible URLs are also important for both your human and crawling robot audiences. Rather than using complex codes that only make sense to an internal team, craft URLs that are written in plain English and include keywords, outlining what people will find on the page.
That same bakery might create a URL for its custom cake decorations that ends with "/custom-cakes/." This makes it crystal clear to anyone reading exactly what they'll see there.
Related: Get more small business website design tips from the experts. 
Web Design & SEO Tip #3: Use Robots Meta Directives Wisely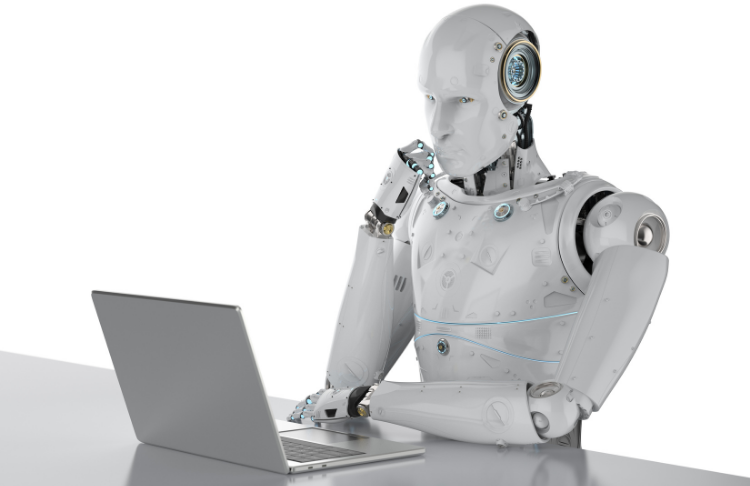 Sometimes you want to give search engines more guidance as to how they crawl and index your site. That's where robots meta directives come in; they allow you to give a search engine specific instructions about how they crawl certain pages. For example, you can ask that they omit a page from the indexing process.
This can give you additional control over how your website appears in SERPs. But please note: Malicious actors on the internet will likely ignore these meta directives, so if you're trying to use them to keep any information on your website private, they're not the best security measure.
Web Design & SEO Tip #4: Incorporate Redirects & Remove Dead Links
When your website has been around for a while, some of its content may become outdated. You might change the name of one of your products and want to redirect the old product page to a new one. Or perhaps you have a blog that goes back a decade, and you have some older out-of-date posts you want to redirect to newer, more relevant content. By using 301 redirects, you can send traffic from an old URL to your new link.
It's also important to identify your 404 error pages to help you remove dead links to content that no longer exists.
Staying on top of these error codes allows you to keep your website functioning at its highest level, which search engines reward.
Web Design & SEO Tip #5: Create an XML Sitemap
Your SEO and website design agency know where everything lives on your website, but for search engine crawlers, it helps to leave them a map. That's where sitemaps come in.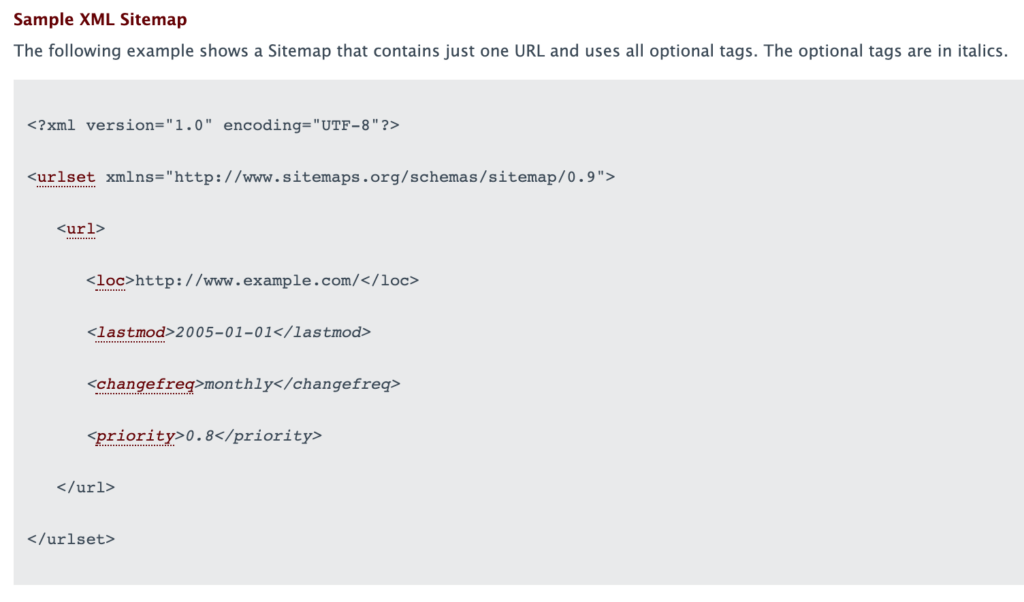 Sitemaps detail each page on your website and are a great way to ensure that search engines are crawling and indexing all pages on your website. It also allows spiders to quickly and easily identify the major themes of how your website is laid out and how pages are interconnected.
Web Design & SEO Tip #6: Build a Mobile-Friendly Site
Mobile-friendliness has become one of the most crucial elements in where sites land in SERPs. Google now indexes and ranks all websites based on their mobile site, so if you have a site that doesn't perform well on mobile devices, you'll fall in rankings – even if your site looks great on desktop.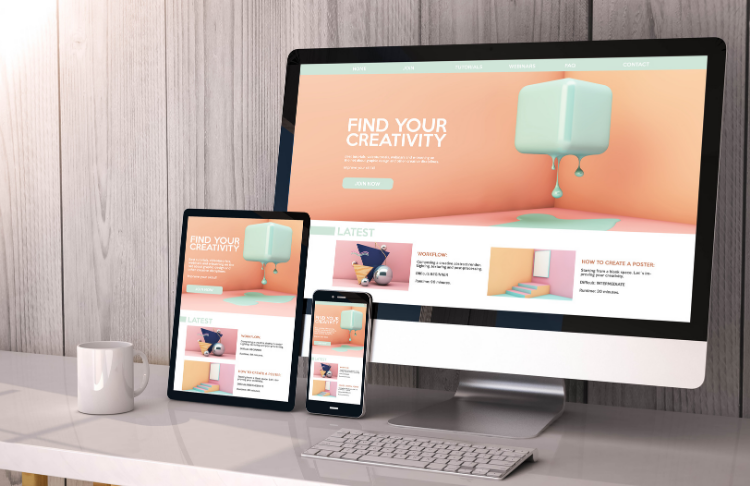 See how this website looks similar (and great) across all devices?
Website designers can help you here by embracing responsive design, which allows your site's content to adjust based on screen size.
Web Design & SEO Tip #7: Incorporate Structured Data
Structured data provides search engines with a greater understanding of the content on any given webpage. By embedding additional signals into the code on your website, your website design team can give you a better shot at ranking higher in SERPs and even getting featured in snippets.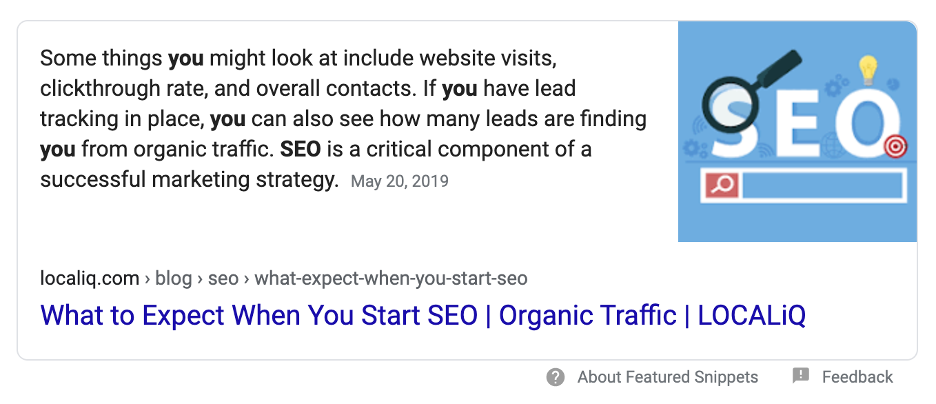 An example of a featured snippet on Google.
Web Design & SEO Tip #8: Create a Fast-Loading Site
How quickly your website loads is also a major ranking factor. Your web design team has some power over this SEO element. They can compress and minify their code, reduce the number of page redirects, and eliminate cumbersome JavaScript elements to make sure your pages are lightning-fast.
SEO and website design can work together to help your website rank in search engines, which increases your chances of getting found by consumers when they're searching for products and services you offer.
Strong website design is a great foundation for successful SEO, but SEO encompasses a number of factors that don't live in the backend of your site, including offsite signals such as local listings and reviews. An SEO and web design company can help you keep up with all the factors you need for SEO success — both on and off your website.