Over the last few years, there has been an unprecedented explosion of data. As a result of this, data analytics has become a growing field and many businesses are choosing to heavily invest in professionals of this industry to take their organizations to the next level.
However, despite this growing interest in data, there is still a large disconnect between the sheer volume of data being created and the number of organizations making use of this data.
Certain aspects of marketing data can provide valuable information to companies, such as campaign tracking or general web traffic, yet few small businesses make use of this information.
Therefore, taking advantage of this opportunity by learning just how impactful marketing data can be to your organization has the potential to elevate you above the competition.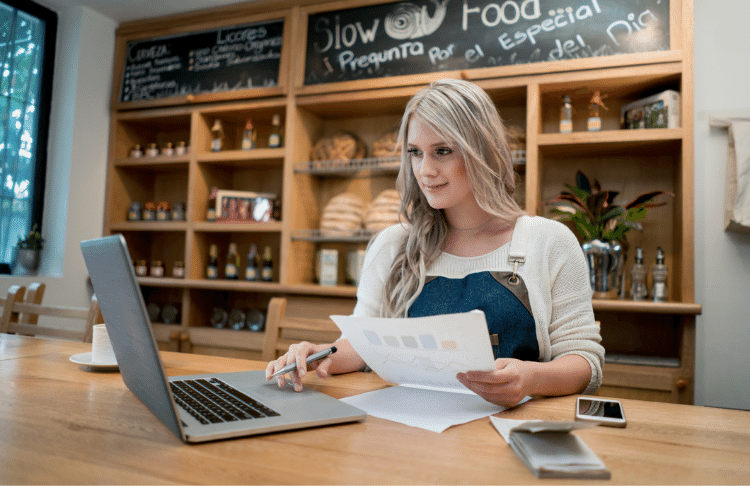 Here, we'll talk about how you can use marketing data to improve your marketing strategies and grow your business.
Identify the Right Marketing Data
One big reason that marketing data is not used effectively by many small businesses is due to a lack of understanding regarding the importance of that data. Data analytics isn't a new field, yet many small business owners fail to see how they can access and use their marketing data.
In the past, traditional advertisements were how organizations learned everything they needed to know about their customers.
Over the course of the last few years, coupled with the evolution of marketing as a field, content marketing has become a far more important source of collecting data. In fact, 80% of business executives say they prefer to learn about their customers through content rather than traditional advertisements.
Related: Use data to create a content map that converts more customers.
Some organizations today focus on older forms of data to pull consumer analytics from, but this data isn't as representative as more modern data sources. Despite the fact that many businesses make use of the wrong data, the importance of targeting the right data is not commonly known.
So, how can you find the right data to target? It's essential to place an emphasis on the collection of data that deals with consumer traffic, conversion rates, and marketing growth.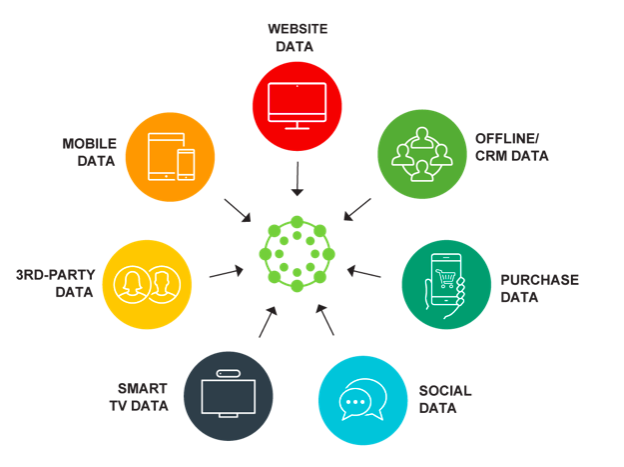 And, the type of data that you need to collect may vary by marketing type. For instance, the marketing data you collect from PPC campaigns could vary from your SEO metrics.
Related: Find out the 29 marketing metrics you need to know to track every strategy.
Acknowledging these overlooked data sources, rather than focusing solely on traditional advertising traffic, is the first step towards accelerating business development.
You can also look at the sources of data you can collect, including first-party data, which can help you boost your chances for marketing success.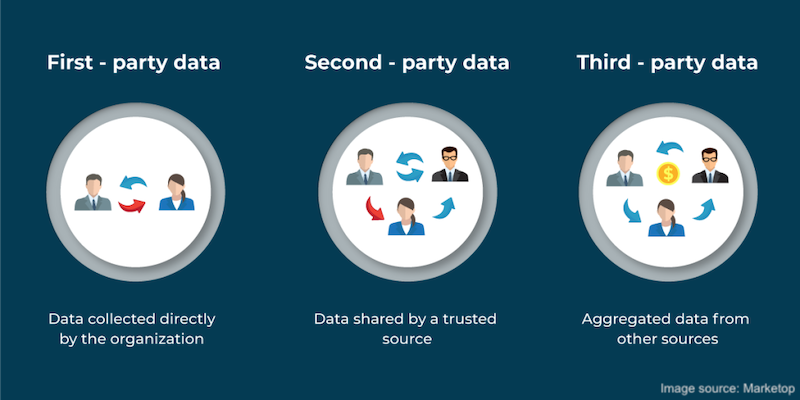 Focus on Marketing Data that Taps Into the Consumer Mindset
Regardless of if you choose to invest in your own data analytics or outsource the job, understanding the consumer mindset is everything. Another reason small businesses overlook key data is that they retain the mindset of a seller. Put yourself in the shoes of a potential consumer and you'll be able to identify more data points to target.
As mentioned above, the internet is flooded with advertisements that your potential customer sees every day. The big task is distinguishing yourself from the competition. Going about this in the easiest way requires using another form of overlooked data: post-purchase thoughts.
Almost every customer has the option to leave a review after purchase, and reviews can provide valuable marketing data for your small business. But, you can also take it a step further and reach out to consumers for case studies, which can not only give you coveted marketing data to drive growth but can create validation for your business.
Data shows that case studies are an extremely important part of the consideration stage in the buyer's journey that can make or break a purchase decision.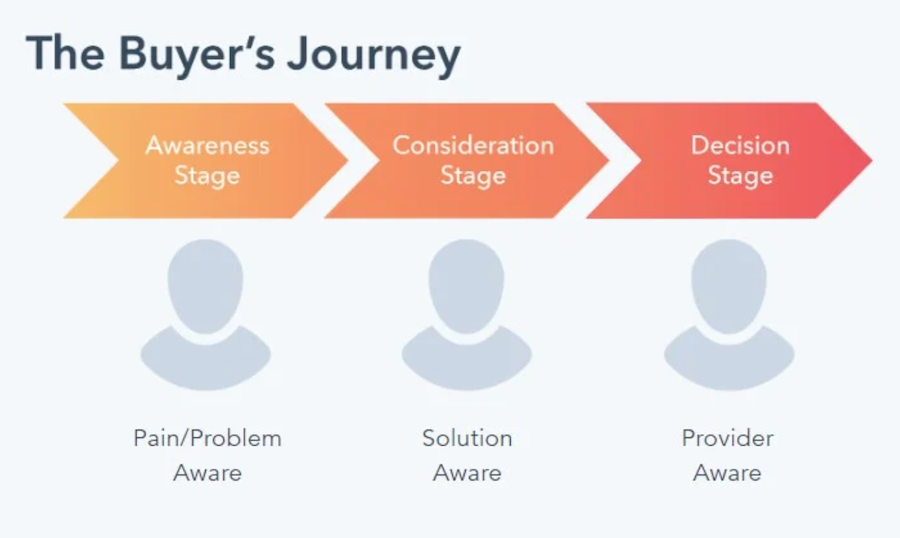 Adding this simple validation to your website can help convince potential customers that you are a reliable organization, while also helping you to build a connection with previous customers and have them potentially make another purchase, which is a big way that marketing data can help propel your business toward growth.
Related: Own or run a finance business? Get data-backed finance marketing strategies built around consumer behavior.
Determine the Best Way to Collect Marketing Data
After determining and outlining the most important types of data for your organization, collecting said data is the next course of action. For small or even mid-sized businesses, this can seem like a tall order. Creating a new division within your organization dedicated to data collection and analytics can be expensive and time-consuming, which is why relying on third-party data analytics teams is typically a smarter move — especially for small businesses.
After all, your entire organization doesn't need to become an expert in data analytics if you choose to partner with experts in the field. Many marketing partners offer prominent features such as digital presence building and outreach marketing services from which they can collect and synthesize important marketing data in the form of reporting dashboards — or they can even tie the information into your CRM.
Utilize Data to Create Personalized Campaigns
Based on the data collected either by yourself or by your marketing agency, you can then personalize your outreach to customers. By personalizing your campaigns based on marketing data you can optimize each message sent to a customer and increase the odds of getting engagement.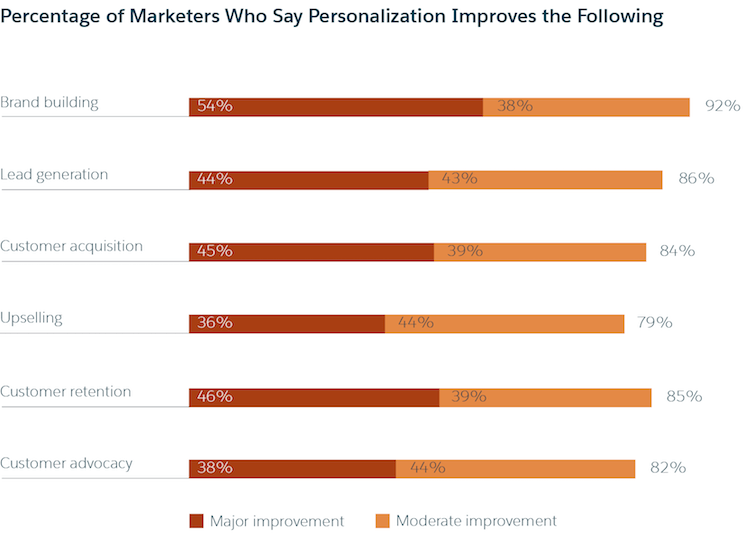 Remember that personalization is one of the most important aspects of modern marketing and helps to build trust. And, personalization is only possible with accurate and complete marketing data.
Consumers are now exposed to countless digital advertisements and algorithms from large companies that are quite effective at showing consumers products they specifically may be interested in, and with access to marketing data, your small business can use these same best practices successfully.
Get Started Analyzing Your Marketing Data
As technology continues to develop, the data floating around the internet will inevitably increase. Taking the time to learn how to sift through that data and partnering with effective professionals can help accelerate your business growth faster than ever before.
With 62% of small businesses unclear how their marketing works, it's important to familiarize oneself with how marketing is changing. Don't let your small business get caught in the disruption that is advancing technology. Instead, learn how to take advantage of the marketing data that technology enables you to collect in order to beat your competition.
About the Author
Nahla Davies is from Brooklyn, NY. Since 2015, she has worked with enterprise clients around the world developing RegTech protocols and best practices. She shares her insights at nahlawrites.com.