Marketing can be expensive and time-consuming, which is why it's important to choose strategies that work for your business. Direct marketing is one strategy that many businesses rely on because it's more efficient than other marketing approaches. It also helps businesses reach customers fast, and it can be easily customized to targeted consumer groups.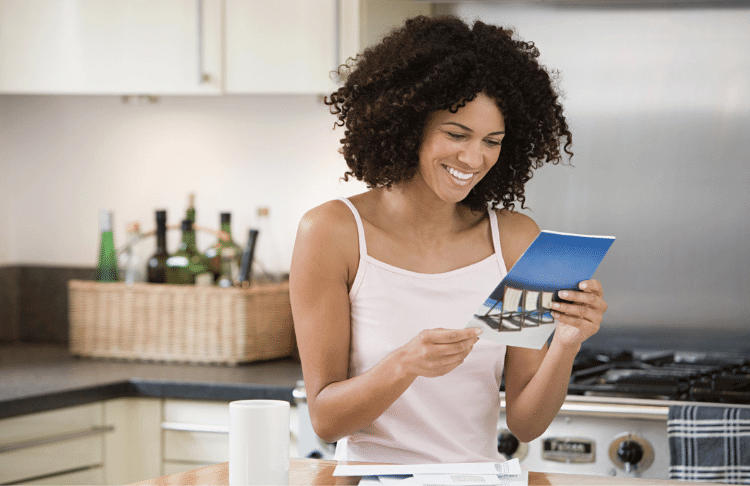 It's likely that you'll hear more about direct marketing in the coming year. Consumers are becoming more concerned about their online privacy and how advertisers track them. As a result, browsers like Apple's Safari and Mozilla's Firefox are building new tools that help users manage what information sites can gather about them. Even Google has announced that it will be moving away from using third-party cookies for tracking users online. Instead, they'll be moving to new Federated Learning of Cohorts (called "FLoC") that will track the behavior of groups of users instead of individuals.
As users' expectations around privacy change, and as advertising giants change the way they track users, it may become more difficult to find the user data that your business has been relying on. For this reason, many marketing experts predict that direct marketing strategies will become increasingly important for businesses. In this post, we'll answer:
What is direct marketing?
What's the difference between direct marketing vs indirect marketing?
What are some examples of direct marketing?
What are the benefits of direct marketing?
How do you get started with direct marketing?
Let's get going!
What is direct marketing?
Direct marketing is a strategy of distributing communications or marketing materials to consumers directly. Often, these consumers are further down the marketing funnel. Instead of trying to raise brand awareness or name recognition, direct marketing campaigns target consumers who have already shown some interest in a business or who fit a specific client profile. The goal of direct marketing campaigns is to nudge consumers to commit to a purchase.
For example, a new sandwich shop might mail coupons to all residents within a 10-mile radius of the shop. Because residents in the area are likely to eat nearby, they fit a location profile. The same shop may also use in-app notifications to alert consumers of a special. Since consumers must have downloaded the app to receive the notification, the consumer has already expressed interest in this sandwich shop. The notification simply gives an extra incentive for the customer to buy a sandwich.
Direct marketing works well because it is highly targeted, focusing on consumers who have been carefully identified and are more likely to convert. For that reason, it tends to have a higher ROI than other forms of marketing.
Direct marketing vs. indirect marketing
While direct marketing involves communicating specific messages to focused groups of consumers, indirect marketing takes a broader approach. Indirect strategies are those foundational marketing strategies that enable you to build a solid web presence and increase brand awareness. Indirect marketing strategies also tend to take more time and their effectiveness can be challenging to measure (though, not as challenging with the right reporting and lead management software!).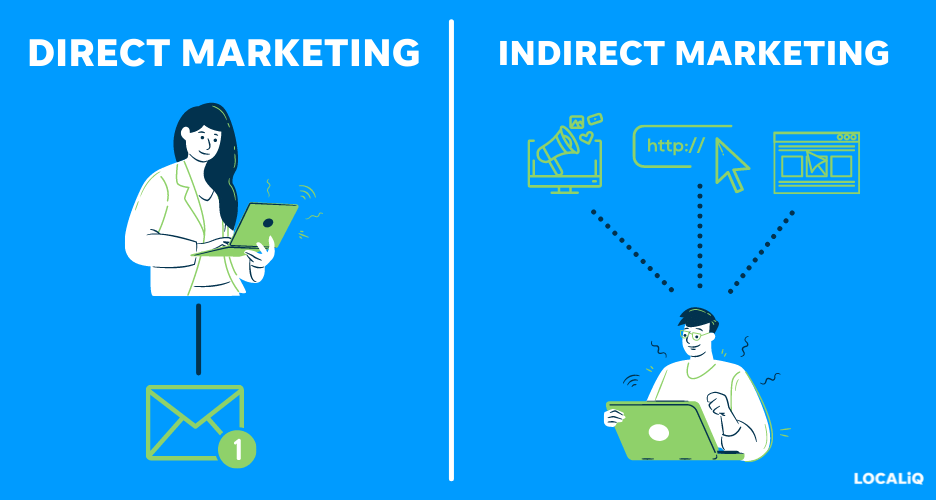 For example, building traffic through search engine optimization often takes up to six months, and increasing your social media presence takes months of steady posting. Measuring a return on these strategies can be challenging because it can be difficult to attribute increases in sales or traffic specifically to your branding or SEO. However, they can boost the effectiveness of your other marketing strategies, so it's important to invest in them.
In contrast, direct marketing works very quickly, and its results are easier to measure. Revisiting our earlier example, if a sandwich shop sends out 1,500 coupons to houses in a 10-mile radius of their new location, they can easily record how many people bring the coupons into the store. That provides very clear data about how effective the campaign has been.
Direct marketing examples
There are several types of direct marketing strategies your business can try. Direct mail advertisements such as catalogs, postcards, leaflets, and envelope mailers are still popular options, especially for businesses with physical locations consumers can visit. However, email marketing can be just as effective and less expensive than physical mail.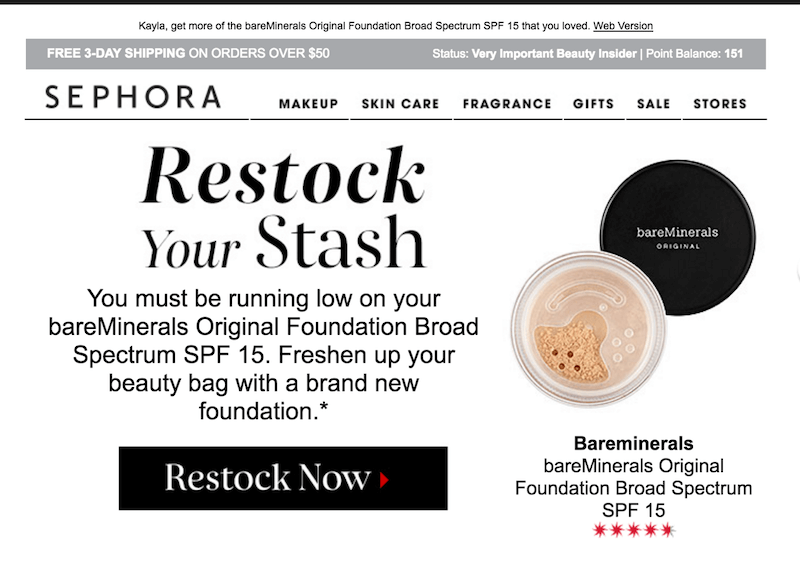 Text (SMS) and web push notifications are common direct marketing strategies, as well as mobile app notifications. Another option that's becoming more popular is messaging through social platforms, sometimes through the use of chatbots. There's also direct selling, where a business hires a salesperson to go out and network with potential or current clients.
But regardless of how companies communicate, the defining feature of direct marketing is that it allows you to deal directly with the customer. This complements any indirect marketing channels, giving your business another way to connect with potential customers.
Benefits of direct marketing
There are a number of benefits to direct marketing. That's why even some older forms of direct marketing, such as mailing fliers, are still so popular. Here are just a few ways that direct marketing can benefit your business.
1. Direct marketing generally has a low cost and high ROI
The costs of direct marketing tend to be lower than for other forms of marketing. This is partly because many other forms of marketing rely on a third-party, such as a search engine platform, to allow you to distribute your marketing message or materials. But direct marketing is called "direct" because the marketing materials move from the business directly to the customer.

Since the costs of direct marketing are lower, these strategies often have a higher return on investment (ROI). This is especially good for small or new businesses that may not have a large marketing budget. Direct marketing can also be a great addition to other marketing strategies during periods when interest in a business is particularly high, such as the holiday season, annual product launches, or back-to-school sales.
2. Direct marketing is highly effective
Direct marketing campaigns tend to be highly effective. For instance, the typical response rate for mailings (such as postcards and fliers) is 3.4%. Compare that to the median conversion rate for Google Ads, which is 2.35%. These older direct strategies like sending mail or calling consumers can actually help increase the effectiveness of your digital marketing, too.
Studies show that 60% of people who receive catalogs by mail go on to visit the website of the company that sent the catalog.
3. Direct marketing is easy to measure
It's extremely important to measure the success rate of your marketing campaigns. Marketing is expensive, and you don't want to waste money on ineffective strategies when you could shift your spending to more effective strategies. But it can also be challenging to measure the effectiveness of some types of marketing.
However, measuring the effectiveness of direct marketing strategies is often very simple. Partly, this is because you start with hard numbers. With an email marketing campaign, for instance, you know how many emails you sent. You can track how many emails were opened and how many people followed the links embedded in those emails.

This gives very specific numbers with clear cause-and-effect relationships. The numbers come in fast, too, so you can adjust your marketing quickly.
Related: 16 Common Small Business Challenges (+How to Overcome Them)
4. Direct marketing promotes cross-selling and upselling
Cross-selling and upselling are methods of selling additional products or services to existing customers. They're great strategies for generating additional revenue without having to invest much time or money. When someone is already your customer, they are more likely to feel comfortable committing to further purchases because of their past experiences with you. You also know their needs so you understand how to pitch your product in a way that will appeal to them. Best of all, you don't have to spend time or money finding them!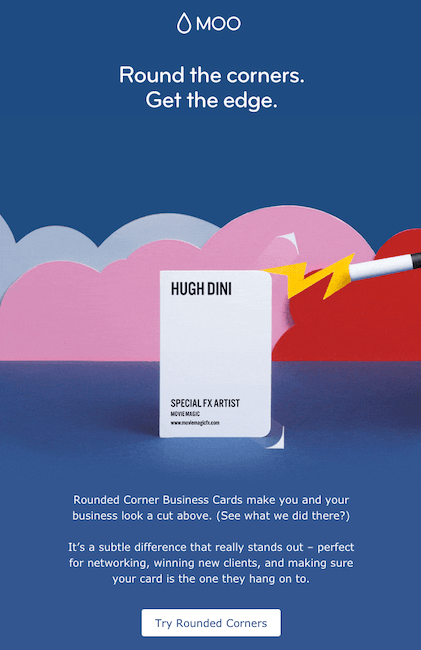 Direct marketing strategies are usually how businesses approach clients for cross-selling or upselling opportunities. Some companies offer existing customers a special discount or another incentive to try the additional product. Other times, existing customers might receive early access to products or features so they can test them out first.
5. Direct marketing is fast to implement and gets fast results
Direct marketing campaigns can be launched quickly. Emails, texts, and push notifications can be developed and deployed in hours, and simple mailers can be printed and distributed in a matter of days. Similarly, you can start gathering data from these campaigns very quickly. Because results from these types of campaigns is often simpler to analyze, you can determine your effectiveness rate and ROI very quickly, too. This data can then be put to use in future direct marketing campaigns or can influence the direction of more costly campaigns.
Another great benefit of direct marketing is that it works quickly. Many of these strategies prompt consumers to commit within a certain time frame in order to catch a deal. Coupons, for instance, often have an expiration date that encourages consumers to buy by that date. Many catalogs come out seasonally, presenting consumers with products that are appropriate for upcoming holidays or seasonal activities. Digital strategies, such as push notifications, can even receive an instant response from users.
6. Direct marketing is easy to personalize
Direct marketing campaigns are easy to personalize. Many CMS make it simple to insert a customer's name and personal information into an email or form letter. Other details like their business' name, interests, or preferences can be inserted as well to make marketing materials feel more human. Studies show that consumers respond to this, with 80% of respondents reporting that they want personalization from retailers.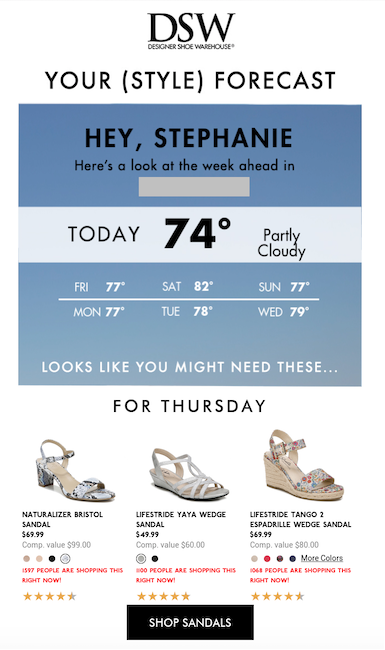 7. Direct marketing can increase customer loyalty
Customers appreciate feeling appreciated. Discounts for being a rewards member, coupons for frequently purchased products, or a birthday message are all ways to make current customers feel like your business cares about them. They're also all examples of direct marketing.
Beyond helping you sell your customers more, direct marketing helps you retain customers by humanizing your brand. This is increasingly important to consumers who want to know they are supporting businesses whose values match their own.
Tips and best practices for direct marketing
If you're ready to try directing marketing for your business, there are a few things to keep in mind. Careful planning, targeting, and tracking are important to make your campaign a success.
So here are a few direct marketing tips:
Segment your market and create customized materials for each segment. Even though all of your customers like your products, they are not all the same and likely did not find you through the same channels. Have a logical strategy for how you'll connect with each segment.
Make a specific offer in simple language. Don't make a customer work to understand why you're reaching out or what you can do for them.
Design a call to action that is obvious and easy. The more steps that are involved, the more likely you are to lose the customer.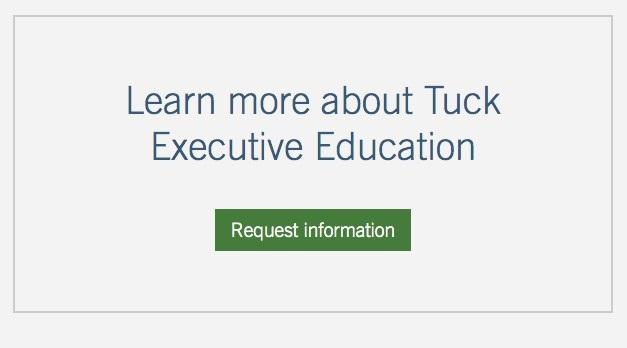 Offer solutions, not products. Things don't sell as well as ideas like convenience, savings, or happiness. Quickly show your audience why yours is the solution they need.
Keep it simple. Directing marketing messages need three things: an offer, just enough details for the consumer to decide, and a simple way to respond to the offer.
Make direct marketing work for your business today
Direct marketing is an effective way to connect with your customers and increase revenue for your business. By coupling direct and indirect marketing strategies, you can increase the effectiveness of your marketing and give your business a better chance at reaching the right consumers when–and where–it counts.
About the Author
Brittany Howard is a freelance writer interested in writing, marketing, and web design. You can find her on Twitter.