What are some of the biggest challenges you face when it comes to marketing your business? One concern we hear from a lot of small business owners is that they don't really know what's working to drive leads. In fact, 62% of small businesses don't know how or if their marketing is working.
This probably means that they don't have a lead tracking solution in place.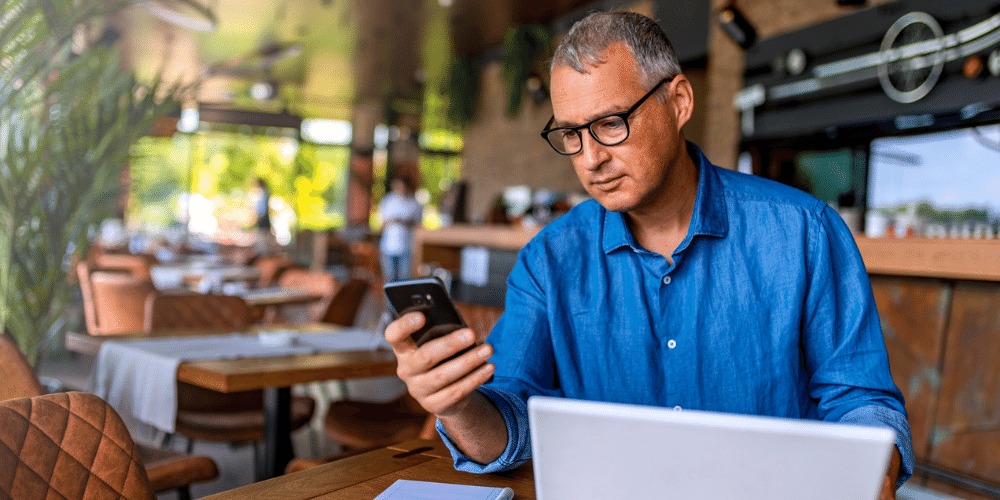 If you fall into this camp, you already know that without lead tracking, it's nearly impossible to understand what's helping your business get new customers. What you might not know is that there are simple, low-cost (even free!) ways to get a better handle on your leads.
In this post, we'll cover:
What lead tracking is.
Why lead tracking is so important.
How to track leads using three free lead tracking solutions.
What to know about lead tracking software.
Let's get tracking!
What Is Lead Tracking? 
Before you can get started tracking your leads, it's important to understand what lead tracking actually is.
Lead tracking allows you to monitor how your business is getting leads and then follows those leads through the sales funnel until they become customers.
We'll get into the specifics on how to do this in just a few.
Why Is Lead Tracking Important? 
Lead tracking is essential for marketing success because it enables you to discover what's driving the most marketing leads for your business.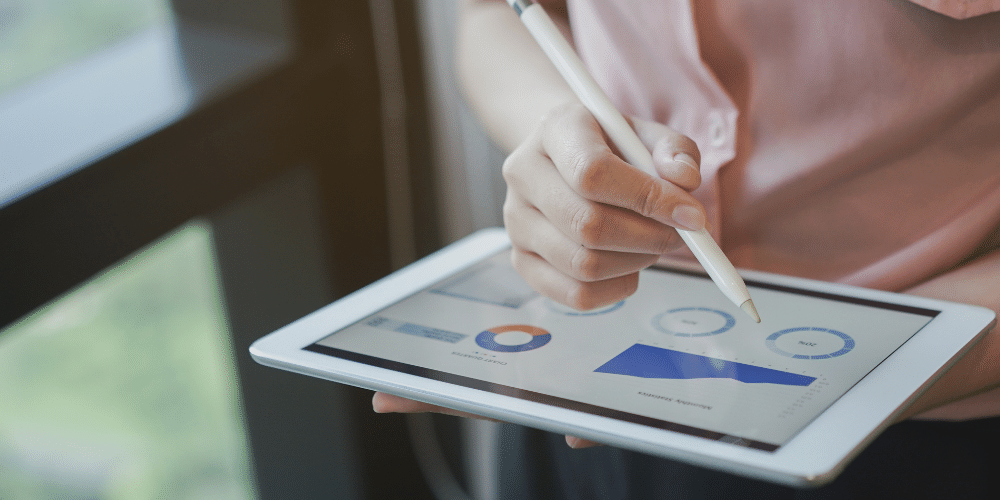 Without sales lead tracking, it's nearly impossible to understand how your marketing is working to get new customers for your business. You might assume that you're getting most of your new leads from your print ads when, really, they're mostly coming from your Facebook advertising.
Lead tracking empowers you to make data-driven decisions about your marketing and maximize your budget based on what's working to fuel growth.
Lead tracking can also help you forecast and plan for your business. If you know that you typically receive 20 new leads each month from PPC and you're able to convert 50% of those leads into customers, then you can estimate your growth potential for the year.
Free Lead Tracking Solutions 
Now comes the fun part: determining how to track your leads. Luckily (or maybe, unluckily?), there are a lot of options you can choose from.
Let's cover the free lead tracking solutions first.
Track Your Leads for Free with Call Tracking Technology
For a lot of businesses, phone calls are one of the most important leads they get. If a potential customer is calling you, it's likely because they're either ready to buy or they're trying to decide between you and a competitor. So, being the smart business owner you are, you obviously want to know what marketing enticed them to give you a call.
Using call tracking technology is one of the best ways to track phone leads, and it works with both online and offline marketing tactics. Sound too good to be true? It's actually pretty easy!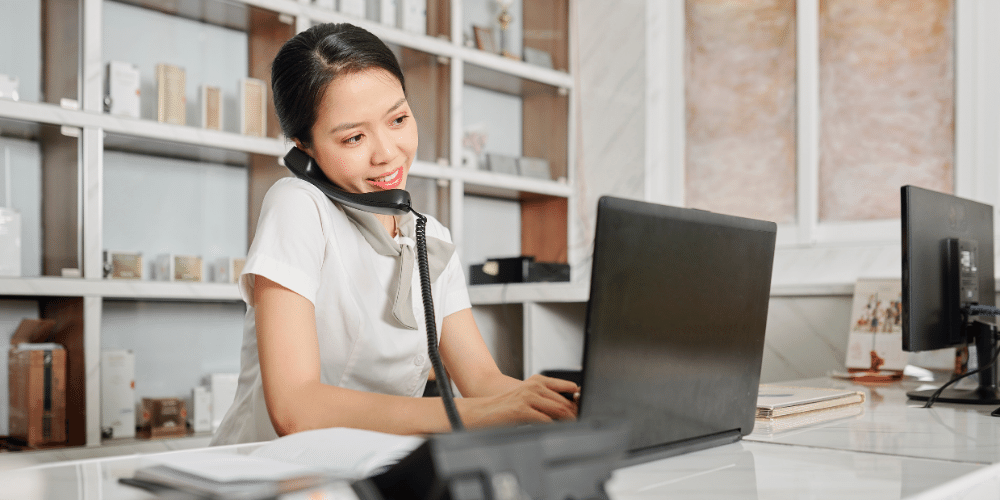 Okay, so how does this "magical" tracking work? With call tracking technology, you basically associate a different number to each marketing tactic (of course, they all route to your main phone line to make it easy for ya!) Each number rolls into a report so you can see what number the caller used, which allows you to see which marketing tactic drove that call. Easy peasy, lemon squeezy.
Plus, a lot of call tracking technologies also record your phone call so you can hear how your staff handled the call (you might be surprised how many potential leads are lost because of less-than-ideal phone calls)
Oh, and there are now HIPAA-compliant options for all you healthcare businesses out there!
Track Your Leads for Free with UTM Codes
Have you heard of a UTM code, (for all you acronym geeks out there, that's short for Urchin Tracking Module)? If you're unfamiliar, a UTM adds special code to the end of a URL so you're able to track where people accessed your link (by associating the right link with the place you posted it).
For example, if you want a way to track how many people are visiting a specific landing page from Facebook, the link you'd include in your ad would have a code like "utm_source=Facebook" properly placed within the URL.

Here's an example of a LOCALiQ UTM. You can see the source is Facebook, the medium is social media, and the campaign is 2020 Blog. 
When these are set up and used correctly, you can see the number of visitors to that link within Google Analytics – and then connect the dots on your reports more easily.
It sounds kind of "automagical," but this all depends on you setting up these codes and putting them in the right places (or using software or experts that do this correctly on your behalf).
While UTMs are useful for tracking where people are getting to your homepage or a specific page on your website, they don't provide information about who your leads are or what, if any, action they took after visiting your website. So, we suggest you use UTMs for things like pieces of content from your blog in conjunction with other marketing lead tracking options.
Track Your Leads for Free Manually
Every time I go to the dermatologist, there's a little box that asks me how I heard of this practice. I can check from a list that includes search engines, social media, Healthgrades, print ads, mailers, or a referral.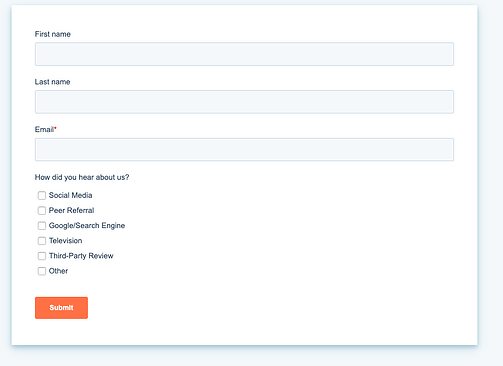 This is basically what we call manual lead tracking. You can manually track leads in a few different ways:
Including options for your customers to tell you how they heard of you in any type of paperwork a customer has to fill out either in person or online.
Training your staff to ask leads on the phone how they heard about you, which is a conversational approach that can help to build rapport while getting valuable information about your callers.
Using different coupon codes for each marketing type to keep track of where leads found your business.
These are great lead tracking methods because each helps you understand what marketing is top of mind with your customers.
But, it's not the end-all, be-all of lead tracking, for a few reasons. One is that your customers probably experienced multiple pieces of your marketing — but they might just list the last or most prominent one that they saw (like a display ad they saw while reading their local news online that morning!).
Another is that people don't have the precision of memory (or honestly care enough) to give a comprehensive report of your marketing influence. So, it's a good idea to do manual lead tracking along with robust digital tracking, too, to help paint a full picture of your marketing impact.
If you decide to track leads manually, it's important to have a system in place that allows you to keep track of this information. If you have a lead management system, you can add it there. Or, you can create a spreadsheet all employees have access to in order to add and update this information.
Lead Tracking Software 
If you're looking for a more robust lead tracking solution, then you might consider lead tracking software.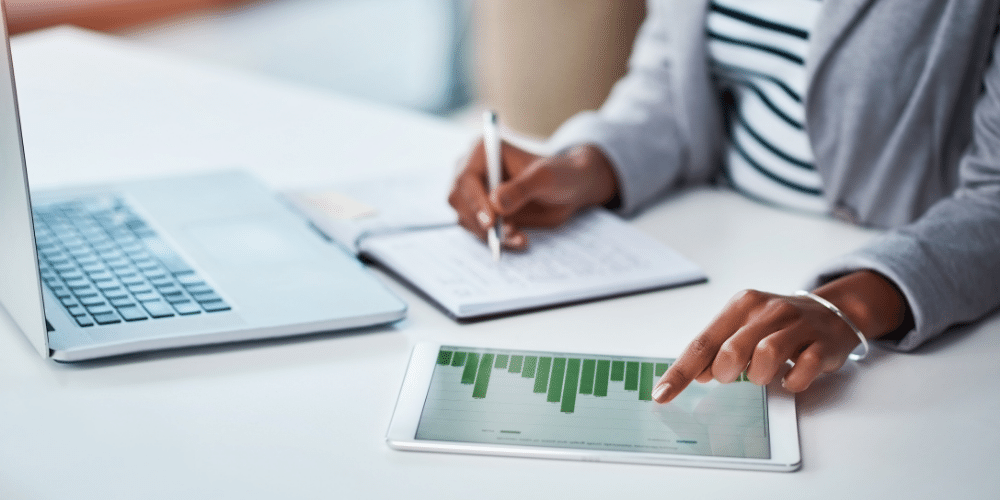 Lead tracking software can automate the lead tracking process and, in some cases, funnel into your lead management or customer relationship management (CRM) system. This streamlines your lead management process and allows you to get a big-picture view of how you're generating leads and converting them into customers.
When it comes to sales lead tracking software, there are also many options, which you can break down into two buckets: free and paid.
Free Lead Tracking Software
There are free lead tracking software options available out there for your business, and many of them are quite good.
If you're already a LOCALiQ client, good news: we offer free lead tracking software so you can see how all your campaigns are working to drive success.
There are also companies like HubSpot which offer free lead tracking software solutions – you just have to know how to use them in order to get the most out of them.
Paid Lead Tracking Software  
Of course, there are paid lead tracking options as well, in the form of more advanced lead tracking software.
Some of the free lead tracking software solutions have a paid component for expanded functionality and features within the platform.
What to Look for in Lead Tracking Software
When it comes to finding the right lead tracking software solution – whether free or paid — for your business, look for software that:
Tracks leads from both online and offline sources.
Provides a picture of what marketing tactics are working to drive leads.
Manages all your lead activities in one dashboard.
Shows clear and easy-to-understand reporting.
Has advanced features like lead follow up, the ability to listen to recorded calls, automatic response triggers, and more.
Think about what's most important for your business – and for you, personally, when it comes to how to track and manage your leads.
An Important Note About Lead Tracking
Lead tracking is, of course, a valuable part of any marketing strategy. You want to know what drove a prospect to become a lead. But, it's important to remember that leads are often impacted by a number of different sources — the customer journey involves multiple digital and offline touchpoints!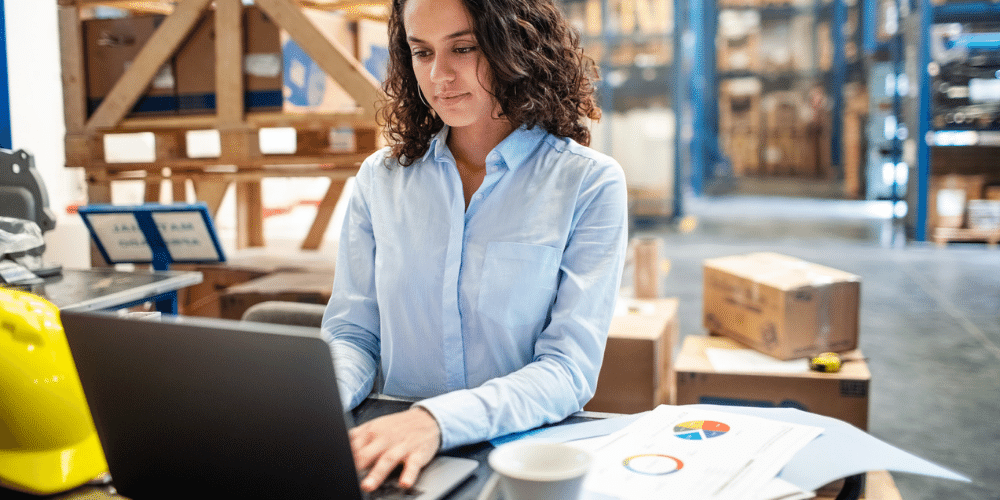 For example, if I'm looking for a new dermatologist, I'm probably seeing information on search engines, review sites, social media, mailers, display ads, and more. So, just because a mailer is what got me to actually call, it doesn't make those other sources less valuable.
Getting Started with Lead Tracking
The best marketing strategies are those that work together to help your business grow. And, an important part of any marketing strategy is the ability to see what's working to drive that growth.
Here are those four lead tracking methods once again:
Call Tracking Technology
UTM Codes
Manual Tracking
Lead Tracking Software
Get information about how LOCALiQ can help you grow your business and actually see what's working here.