Getting customers is the cornerstone of most marketing strategies, which makes sense: You've got to get new customers if you want to see a good return on investment from your digital marketing budget. And what's the best way to get customers? Lead generation marketing services.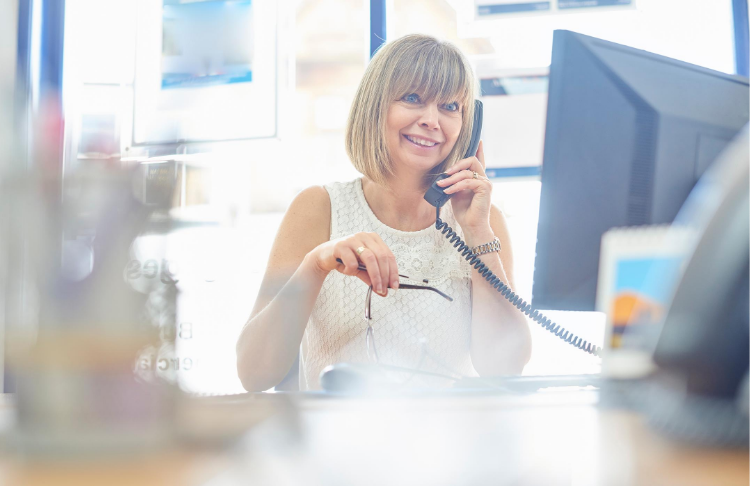 If you have a huge marketing budget, getting customers can be a breeze. Most lead generation marketing tactics are pay-to-play, meaning the more money you shell out, the more leads you typically see. (Although, that's not always the case when you factor in competition, location, etc., but I digress.)
So, what if you're trying to get customers on a budget? It can be a lot more difficult.
But, knowing how to generate leads with a limited budget can be a huge asset for your business, especially when business is slower, or you have to scale back your digital marketing budget.
5 lead generation ideas to try
Here are five lead generation ideas to help your business get customers online on a limited digital marketing budget.
1. Include the right lead generation channels in your marketing strategy
When it comes to getting new customers online without breaking the bank, it really boils down to creating a winning lead generation marketing strategy. When you build a strategy that works for your business, encompassing multiple lead generation tactics across different channels, you can ensure you're reaching the widest net of potential customers.
You've heard the saying "don't put all your eggs in one basket," right? Well, the same applies to your lead generation strategy. If you're focusing all your budget solely on PPC or just print ads, you're missing out on opportunities to reach consumers in multiple places and turn them into customers.
The Marketing Rule of 7 states that a consumer needs to see information about a business at least seven times to take action, and, research shows that that number is only increasing as there are more and more places for consumers to find information about businesses.
By getting your business in multiple places across the web and targeting consumers there, you can increase your chances of them taking the next step to becoming your customer.
Related: Want to try a new strategy to get new customers? Learn about attraction marketing!
2. Set a realistic digital marketing budget
This post is all about lead generation ideas for any digital marketing budget, so we need to talk about that budget. You can't expect to spend $100 a month and generate a ton of new leads. You have to be realistic about your goals, your tactics, your targeting options, and the ROI you're hoping to see.
If you're working with a marketing platform or partner for lead generation, they can help you determine the right digital marketing budget to meet your goals, and they can let you know whether or not your goals are realistic for the budget you have.
As I said, lead generation is largely pay-to-play, meaning you have to invest some money to make some money.
3. Consider adjusting your targeting
When it comes to online advertising to generate leads, targeting is key. But, the more specific you get with your targeting, the more the price typically increases. You can get as granular as you'd like on most online advertising channels, but you'll have to pay more for that new customer.
If you're looking for a lead generation idea on a budget, think about targeting a broader group.
You can also look at your existing targeting to see what's getting you the most new customers — are there any groups you're targeting that aren't working for you? Could you stop targeting them?
A lot of lead generation comes down to trial and error: What can you play around with to improve your results without increasing your digital marketing budget? But, make sure you're also integrating data into your marketing planning.
(PS: Lead generation strategies can also help you collect valuable first-party data, which is essential in today's world.)
Related: 3 Ways to Let Data Direct Your Marketing for Better Results
4. Focus on an organic + paid marketing approach
As outlined earlier, consumers need to see a business's information at least seven times to take action, which is why it's so important to invest in marketing across multiple channels.
One way you can do this while stretching your budget is by focusing on a paid plus organic approach to marketing. Organic tactics like a well-built website, a great SEO strategy, managed local listings, and engaging social media sites can boost the effectiveness of your advertising efforts.
This image shows increased reach on Facebook by employing a paid and organic strategy.
For example, if you're spending money to run print ads and include your website URL in the ad or a QR code that drives to your website, you want to make sure that website looks amazing and is designed to get new customers — meaning your contact information is clearly displayed on all pages, you have live chat enabled on your site, and you have a contact page that can collect information. If you don't have this well-designed site in place, you could be missing out on leads from your print ads.
Related: How to Promote Your Facebook Business Page for Free
5. Outsource your lead generation
When you outsource your lead generation marketing, you get a lot of perks. Your marketing partner can help you with all of the above tips — finding the right strategy, helping set your digital marketing budget and adjust your targeting, and running a paid plus organic strategy for you.
Working with a marketing company for your lead generation can also help you save money in the long run. If you're trying to run your marketing yourself, you're going to be spending a lot of your time learning how to run these various marketing tactics, manage them across multiple channels, optimize them, and more. And your time is valuable! Time is money, after all. If you're considering hiring a full-time resource to run your marketing, that's a whole other expense — you have to spend money to find the right candidate, pay their salary, give them benefits, set up their office space, and more. It adds up fast.
And, working with a lead generation marketing company gives you specialized support for your different marketing tactics. You have a whole team behind you supporting your paid search, email marketing, social media, and more.