I'll be honest. I have a problem. When I see a sale with "time running out" or "one day left!" I will find something to buy from that sale. It doesn't matter if I don't need it–(or sometimes even want it)–knowing that I might eventually have to pay more for the same item or service is enough to get me to buy.
Shelby gets it. 
I'm the target audience for limited-time offers. And lucky for you, I'm not alone!
Limited time offers are a tried-and-true marketing tactic that encourage customers to act now. Creating a sense of urgency and a need to cash in on a deal that seemingly everyone is cashing in on before it disappears are powerful motivators for the consumer. So, how and when can you implement your own limited-time promotion?
In this post, we'll talk about
Why you should run limited time offers
Limited time offer examples
Ideas for limited time offers you can run
How to promote your limited-time offers for the best chance at success
Hurry! Time is running out!
Why run limited-time offers?
First, what are limited-time offers? The definition is pretty much in the name. Limited time offers are promotions, specials, or deals offered for a limited amount of time.
There are many benefits to running limited time offers, including:
Attract first-time or infrequent customers
If you're aiming to target a demographic you're not seeing much business from, a limited-time offer could be just the thing that gets them to do business with you. A limited-time offer not only creates a sense of urgency (which we'll get into in a sec), but it also lowers the barrier of entry for buying from you.
Create a sense of urgency
A finite window of opportunity to get a deal on something or the chance to have an item or service you can't get all the time is attractive to the average person…pumpkin spice latte anyone?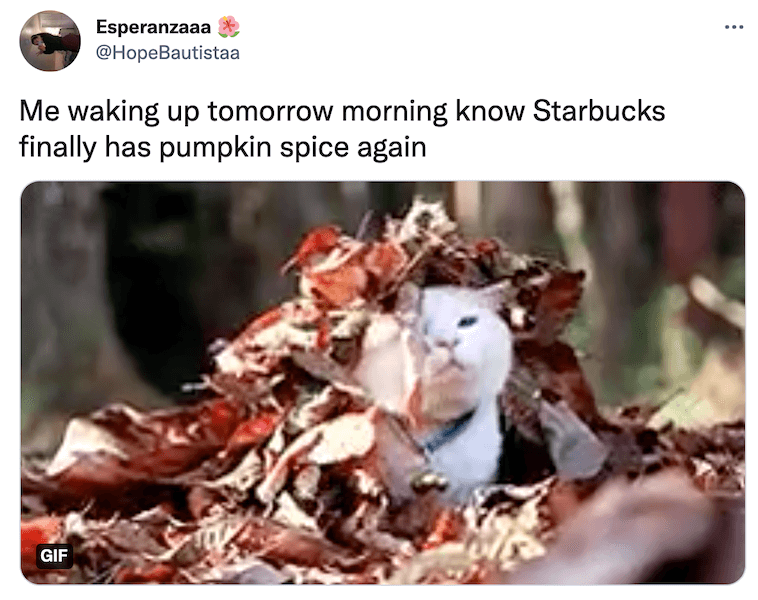 And you don't have to take my word for it—there's actually psychological evidence to back up the effectiveness of this strategy.
Test new services
Limited time offers can be used as a tool to test a new product or service you're hoping to roll out permanently. If you try the promo and it's a dud you won't have wasted time and resources investing in a full-time offering. On the flip side, if it's wildly successful you've just found a new moneymaker!
Related: Get our go-to-market strategy template to help launch all your new products and services.
Increase customer loyalty
If you happen to land on a popular limited-time offer, you could choose to keep it as a limited-time offer implemented annually. Big corporations like McDonald's (the McRib), Burger King (Chicken fries), and Victoria's Secret (Semi-Annual Sale) know that these popular promos create an influx of cash and keep customers anticipating the return of their favorite items. What's more, is they'll likely frequent their locations more often and spend more money during the limited-time period than they would otherwise.
10 limited time offer examples and ideas
Now that you know how limited-time offers can benefit your business, it's time to get started. Here are some ideas for when and how to run limited-time offers to boost sales and get more customers.
Holiday-related limited time offers
Virtually any business can cash in on holiday promotions, and they present the perfect opportunity to run limited-time offers. Using a specific yearly event makes it simple to place a definite timeline on your promotion and piggyback onto the excitement generated from the occasion. Some of the more popular holidays to run your limited time offer during would be:
Back to school (We have plenty of back-to-school marketing ideas you can try here!)
Halloween
Thanksgiving
Christmas
Hanukkah–great for an eight-day limited-time offer!
Fall/Spring/Summer break
New Year (New Year, New You!)–should limit to the month of January
March Madness
Christmas in July
Shark Week
Awareness months (April: National Financial Literacy Month; June: LGBT Pride)
Observances (June 8th: National BFF Day, July 15th-21st: Everybody Deserves a Massage Week, etc.)
This business ran a limited-time offer in honor of Breast Cancer Awareness Month in October.
For a full calendar of holidays, national observances, and marketing ideas, download our
marketing calendar
.
Anniversary sales
Invite customers to celebrate your business's milestones by offering limited-time offers inspired by your business. For instance, an anniversary sale can be held annually and tied into celebrating the longevity of your small (but mighty!) empire.
Friends and family limited-time sales
As a small business, you can relate to your customers on a personal level. Hold a friends and family promotion offering discounts or giveaways to frequent shoppers. Or you can open it up to everyone–it doesn't make it less special!

Expires in hours? Count me in.
But, if you do opt to target a specific group of existing customers, you could promote your friends and family sale to your newsletter list or current social media followers. What a special way to recognize your regulars!
Inventory clear-out offers
You've probably seen the signs for "Everything Must Go" or seasonal clear-out promotions. These limited-time offers work extremely well because they play on the sense of urgency that fuels many purchases and suggest that customers won't be able to get these items or services again once they're gone.
Use this limited-time offer example to get rid of aging stock and drive people to your shop by holding an inventory clear-out sale. This type of limited-time offer rolls up perfectly into your seasonal marketing initiatives.
Weather-related sales
Have people watching the temperature for their chance to cash in on store discounts. Workable both during the warm and cold months, invite customers to enjoy sales when the temperature dips below or rises above a preset temp. You could also choose a product and advertise paying the temperature for it on a pre-set day or up to a particular threshold.
For example, this golf club in Tucson, AZ, knows it's difficult to get folks on the links during the blistering summer months. So they had a limited-time promo that ran over the course of a weekend where players paid the temperature for their entire foursome.
Seasonal product promos
If you have products that are season-specific, think about running a limited-time offer at the beginning or end of the corresponding season. Note that items like Christmas décor routinely have sales bookending the holiday season. It offers customers a chance to not only prepare for the upcoming holiday but to also get deals on items they won't use for a full year but know they'll eventually need. Plus, this allows you to clear out seasonal stock.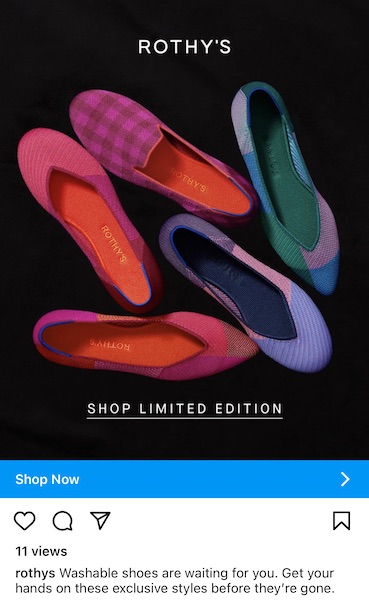 New customer offer
Entice some new blood into your shop by creating an offer for new customers only. Fitness studios pull in new clientele with this tactic all the time by offering a free week membership for new clients.
For example, this gym ran a limited-time offer for new clients to get a free week of workouts.

Other services like Lyft offer ride credits to first-time riders, a double whammy since they'll need to use the service again in order to claim the credits.
One-year customer anniversary sales
Show appreciation to customers during their anniversary with your business. Not only will you give some warm and fuzzies to your regulars by giving them a discount or offer out of the blue, but you'll also get back in front of a customer who may not have made a purchase since their first interaction.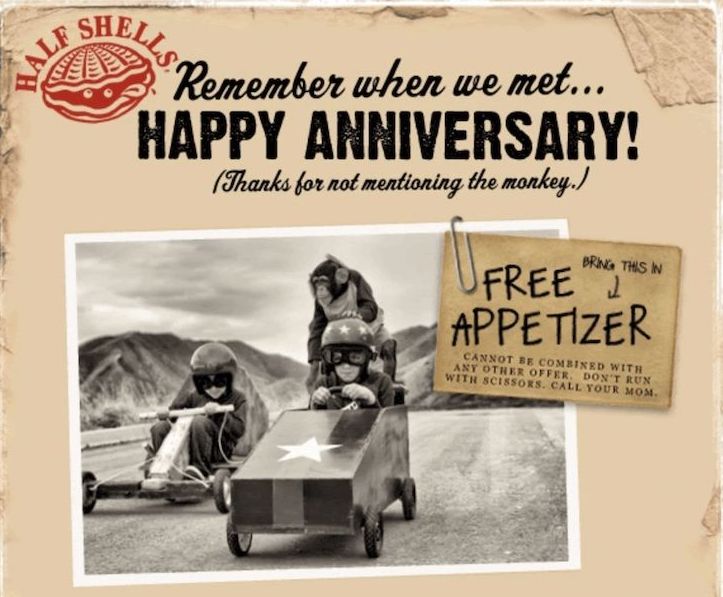 Birthday promotions
Another great limited-time offer example is birthday promotions. These are typically birthday emails sent to your customers with a coupon or offer that's redeemable only during their birth month.
Birthday emails with offers not only make your customers feel celebrated, but they're also highly effective at driving action—and sales!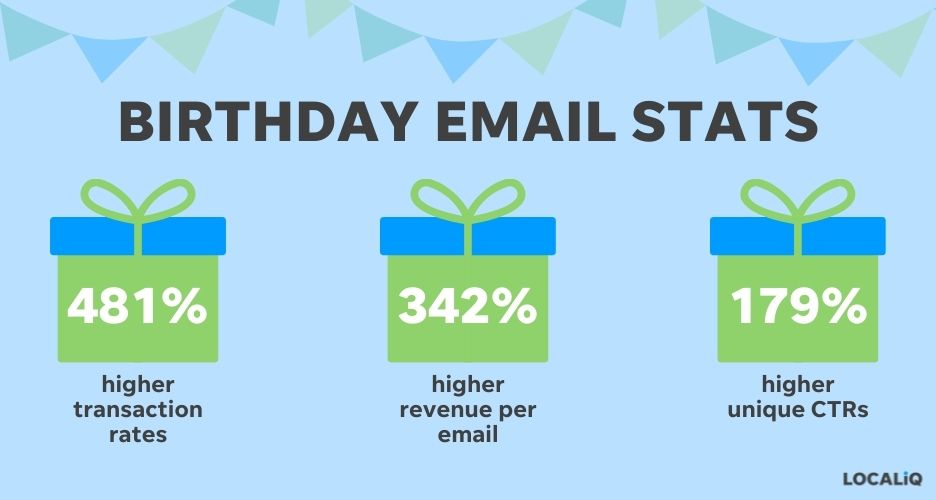 Free shipping (for a limited time)
E-commerce businesses, this one's for you! You know what gets me to click "add to cart" faster than you can say limited-time? It's free shipping. I loathe paying for shipping, so this limited-time offer is a big pull for me.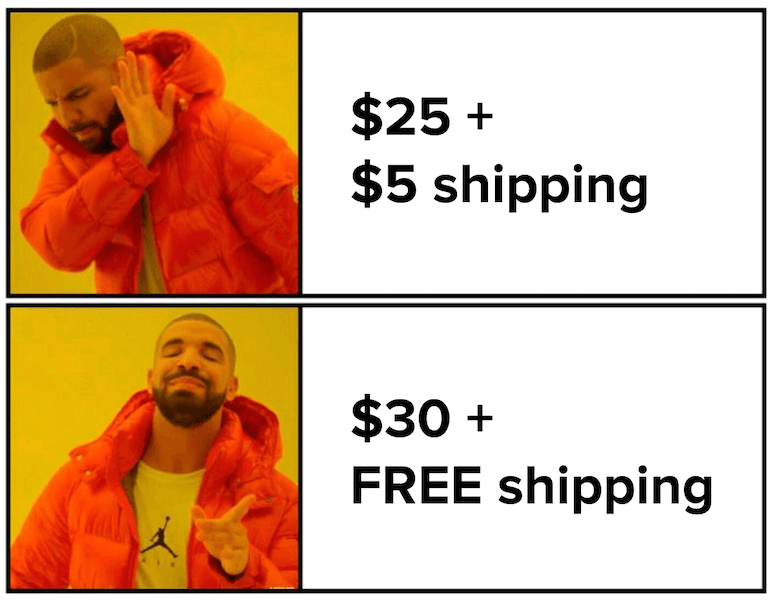 Does it make sense? No. Do I still do it? Yes.
And other shoppers agree. Our study found that only 20% of people will pay for shipping. So by waiving that fee, you can get more customers to buy from you. And, you can potentially attract new customers who won't mind paying for shipping once they have a good experience with your business and what you have to offer.
How (and where) to promote your limited-time offers
Now that you have some limited-time offer examples and ideas to inspire your marketing plan, let's talk about how to make your promotion a success.
Limited-time offer advertising
The best way to get the word out about your promotion is through advertising. This includes advertising on search engines, social media sites, and websites (with display advertising). You can tailor existing ads on these platforms to include your limited-time verbiage, or you can run new ads for a limited time (get it?) to get the word out.

Use words that inspire action in your limited-time offer advertising like:
While supplies last!
Through the end of the month ONLY!
Act now!
Time's running out!
Limited quantities!
Related: Get more words and phrases that inspire action.
Email marketing
Another effective way to get the word out about your promotions is through email. This could be through your email newsletter or through a targeted email marketing message.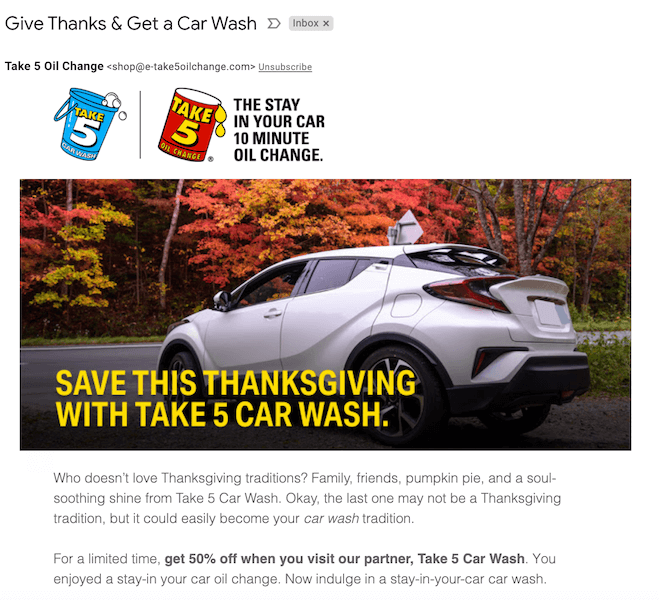 We know that people not only expect to receive emails about promotions and offers–but they like them. In fact, 75% of people report scouring their email inboxes for relevant discounts.
By creating a compelling email message–with a great email subject line!–you can entice more people to take advantage of your offer and boost sales in the process.
Print advertising
Print advertising continues to be an effective advertising strategy–especially for small and local businesses. (Not to mention, it's still the most trusted form of advertising!) Target your local audience with print ads that promote your limited-time offer–make sure to use a specific coupon code so you can track the effectiveness of your ad!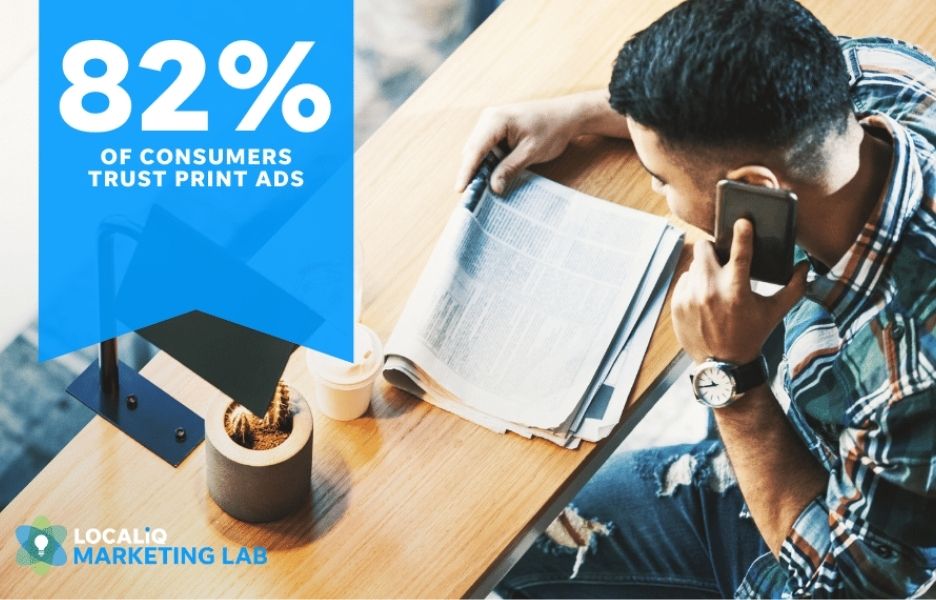 Direct mail
Direct mail is a great direct marketing avenue for your limited-time offer promotion. Similar to print advertising, with direct mail, you can be sure that you're targeting local customers. Plus, nearly 60% of customers buy from businesses they haven't been to before when they can use a coupon or receive a discount. So by targeting them with a discount through the mail, you can increase your chance of winning new business.
Social media
Last by certainly not least, you'll want to promote your limited-time offer on your social media sites. This is not only a great social media post idea to help you fill your calendar, but it can increase engagement with your existing audience and encourage them to visit your business. Post leading up to your promotion beginning and then each day your offer is running to make sure you get tons of eyeballs on your information.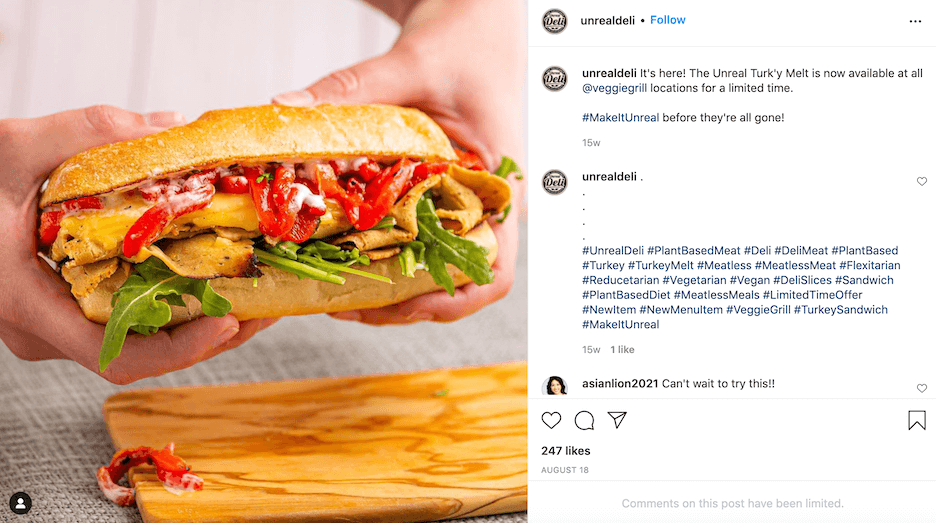 Get started with limited time offers that will boost your sales
Like any marketing initiative, no strategy is one size fits all. Find a limited-time offer that speaks to you that you feel would work well with your business and give it a go!
Here are the best limited-time offers to try:
Holiday-related limited time offers
Anniversary sales
Friends and family sales
Inventory clear-out offers
Weather-related sales
Seasonal product promos
New customer offer
One-year customer anniversary sales
Birthday promotions
Free shipping