Search engine optimization (SEO) is a critical part of your marketing strategy. If you haven't thought about SEO in the past, now is the time to start. But even if you followed SEO best practices or partnered with an SEO agency when you first started your business, things have likely changed since then.
If you're overwhelmed by the prospect of getting SEO up and running, we'll walk you through what it entails and what kind of SEO timeline to expect.
What Is SEO?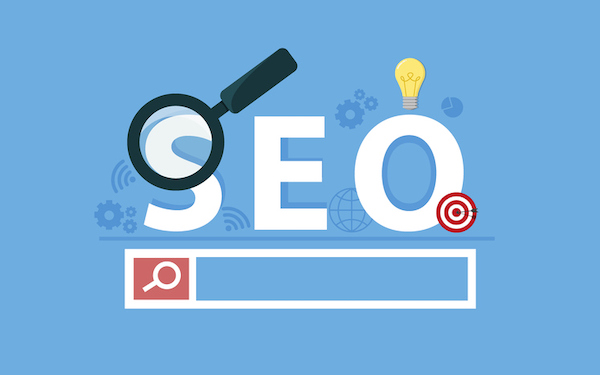 A great place to start on your local SEO journey is to understand what the term means. According to a definition from Moz, SEO is "the practice of increasing the quantity and quality of traffic to your website through organic search engine results." SEO helps you ensure your site and content remain visible to consumers who will find it relevant (and hopefully become customers)!
Start with Keyword Research
Keyword research is the root of any solid SEO strategy. This research is about understanding the words and terms consumers are entering into Google and other search engines when looking for a particular product or service. When you understand how consumers describe their own needs or issues, you can ensure your website caters to those keywords so that your business comes up in relevant search queries.
Keyword research is a bit of an involved process, but it is both a worthwhile and necessary first step to mastering SEO. Working with an SEO partner can help you simplify this process. For example, LOCALiQ has SEO analysts that are able to do this research for you and compile a list of keywords and search terms that align with your business, your goals, and how people are finding you.
Think About Mobile First
Once you understand the keywords you want to optimize for, you can begin the process of updating your website. Nowadays, updating your website means thinking about mobile first.
Today, more than half of all searches occur on mobile devices, and search engines are starting to prioritize business's mobile websites. In 2018, Google announced they'd be indexing sites based on their mobile, rather than desktop, versions. This means that you should be focusing on your mobile site first.
Update Your Content
The next step to improving your SEO is updating your content. Having content that is fresh, up-to-date, and relevant is a key factor in performing well in search results. If your site is full of stale, outdated information, you're likely falling behind your competitors? who are putting out new and informative content on a regular basis.
Depending on how much content you have on your website, the process of updating can feel like a daunting task. Putting together a plan (beginning with your evergreen content and working out from there) is the best way to break it down into manageable pieces.
Understand the Work Behind the Scenes
There are also steps that should be taken on the backend of your website to update things like meta descriptions, title tags, alt-tags, and crawlable link structures. You should also look for broken links and 404 error pages, which put a dent in your SEO reputation.
These elements don't affect the content of your website in ways that visitors will see, but they do affect the way that search engines understand, index, and rank your site, so it's important not to forget about these pieces of the SEO puzzle.
Sometimes making changes to your website means breaking things that were previously functional. If you do decide to make any changes to your URL structure, be sure you have a redirect plan in place. Again, this is something that an SEO marketing partner can help you with. There are a lot of technical backend pieces that play into SEO, and just like you want an expert fixing the plumbing in your home, you want an expert fixing the backend of your website.
Patience Is Key
The process of updating for SEO can take a while. You might hope to see instant results, but unfortunately, it doesn't work that way! Seeing the results of changes to your SEO strategy will take time.
To better understand how your hard work paid off, it's a good idea to put together a list of KPIs you'd like to track and know that you may not see the needle move for six to 12 months. Some SEO metrics you might look at include website visits, clickthrough rate, and overall contacts. If you have lead tracking in place, you can also see how many leads are finding you from organic traffic.
SEO is a critical component of a successful marketing plan. You want people to find you where they're searching, which largely includes search engines.