You don't need flashy data points to know that holiday marketing is a major milestone in any business's fiscal year.
But, while some think holiday marketing is solely a retailer's game, all types of industries can benefit during the winter holiday season. Today, we'll take a look at some key holiday spending and marketing statistics that prove this season can be fruitful for your business. Plus, we'll uncover:
How much money is spent during the holidays?
Is holiday spending up or down this year?
How important is holiday marketing to my business?
Let the holiday spending statistics speak for themselves to show you how you can make this festive time of year the best gift your business could receive.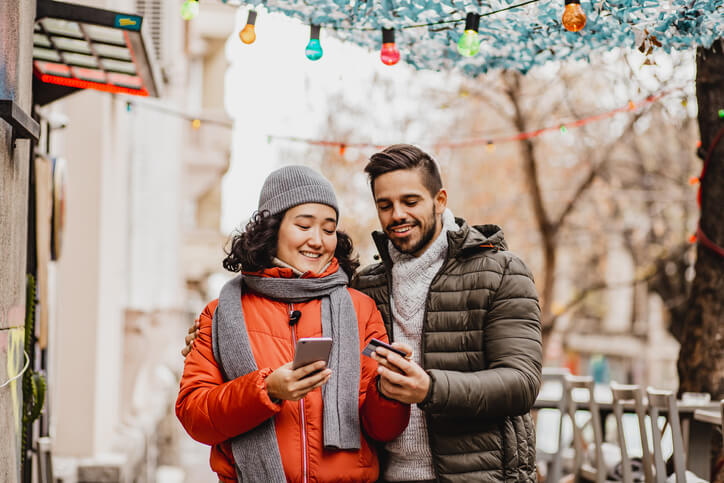 Holiday spending statistics
Between gift cards, coupons, holiday promotions, and more, businesses have lots to look forward to this season. Understanding the spending patterns of holiday shoppers can help shape your holiday marketing strategy. Here are holiday spending statistics fit for any industry.
When shoppers plan to spend
How much shoppers will spend this season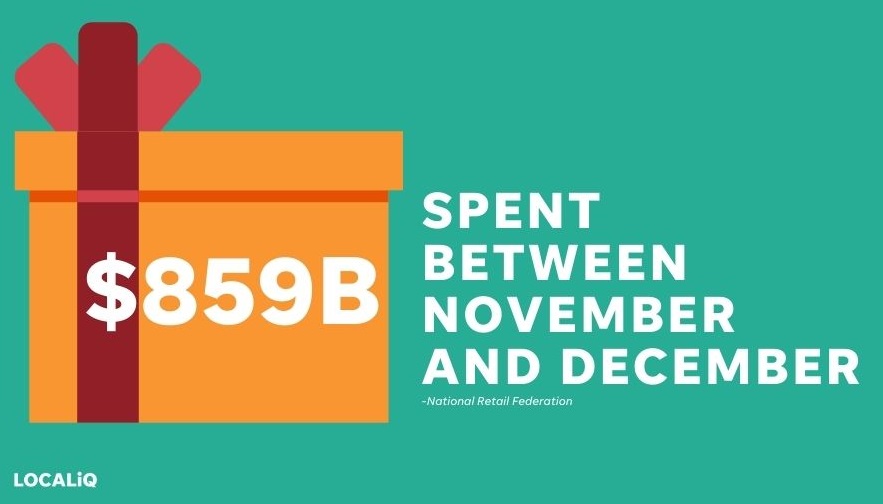 Online and in-store holiday shopping 
Holiday spending and shopping preferences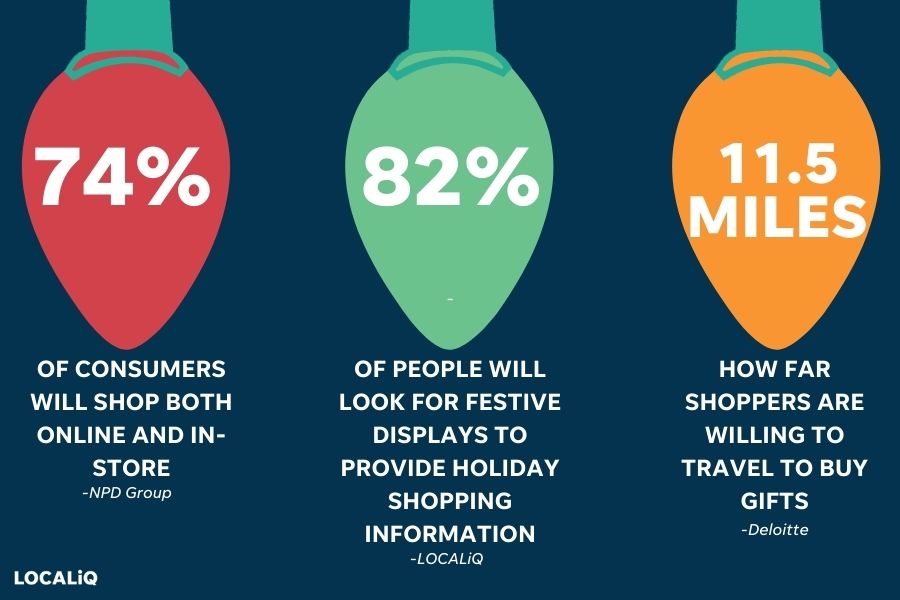 Holiday marketing statistics
Still unsure if a holiday marketing campaign is a good idea for your business? These statistics speak for themselves on the importance of holiday marketing for all businesses:
Related: Get your online presence prepared with our local listings holiday checklist.
Related: Download your free 2021 ultimate holiday marketing guide (with new data!).

More fun and festive holiday statistics
Use these interesting holiday statistics to help spark ideas for your holiday marketing campaigns!
Use holiday marketing to unwrap revenue growth
The holidays can act as marketing inspiration for your business. Use these statistics to brainstorm ideas on how you can incorporate the holidays into your marketing plan. Whether it be running promotional offers for a limited time, or simply celebrating along with your customers, there are tons of options for affordable and easy holiday marketing ideas. With the staggering numbers above, these next few months are sure to be your best ones yet!