On average, 100,000 apps are released on Google Play alone each month. So even if you have created an app capable of changing life as we know it, it can be challenging to break through the noise and convince users to download it.
That's especially true if you don't have a limitless marketing budget.
But that doesn't mean it's an impossible feat. Experts, however, say you have to think about marketing your app even in the early stages of development in order to build anticipation among potential users.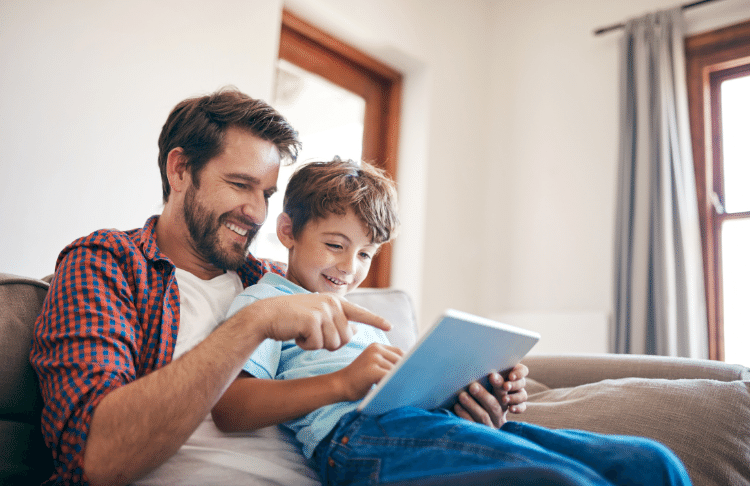 In fact, Polly Kay, senior marketing manager at e-commerce site English Blinds, noted developers who play their cards right may find themselves with an app that markets itself. But in order for that to happen, they have to do early research into what their audience wants — and, of course, deliver.
"Polling your audience, talking to them directly, and inviting their feedback before you even commission app creation serves two purposes," she said. "First, it ensures your audience will actually want and find value in your app when it's ready, and secondly, it primes them that the app is coming and often creates a buzz about it before it even goes live."
You may also want to emphasize aspects of the mobile experience like, say, the app icon.
"The main thing that can influence a user to stop browsing [in the app store] and start looking and clicking is app icon design," said SEO Nikola Roza. "Don't skimp on it because it's a one-time cost, but the end result pays dividends for years."
Once your app is ready to launch, here are 13 other tips on how to market an app and drive downloads.
1. Optimize for app stores.
Per Giuseppe Milazzo, founder of the business card app Contapp, app store optimization is another great place to start.
"It's basically SEO but for the app stores and helps you rank higher in app store searches," he said. "This involves including lots of important keywords into your app store listing, but also takes into account app downloads, app screenshots, and reviews."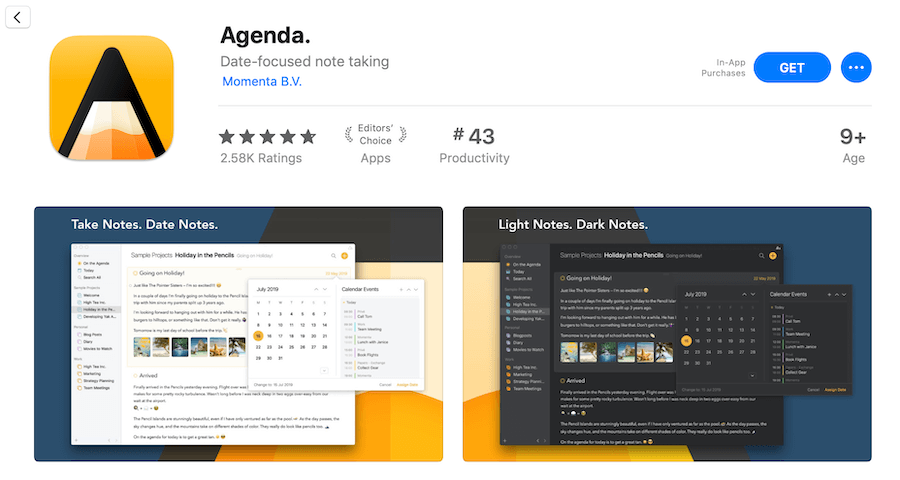 That means developers need to include relevant keywords throughout each app store page, including the app name, as well as the store page title and app description. You can also boost visibility by including easy-to-understand screenshots that demonstrate how the app works.
2. Create an app-specific landing page.
Your app launch plan should include the debut of an app-specific website or landing page separate from your brand website. Links to download the app should direct users to this landing page, so it's easy to find precisely what they're looking for.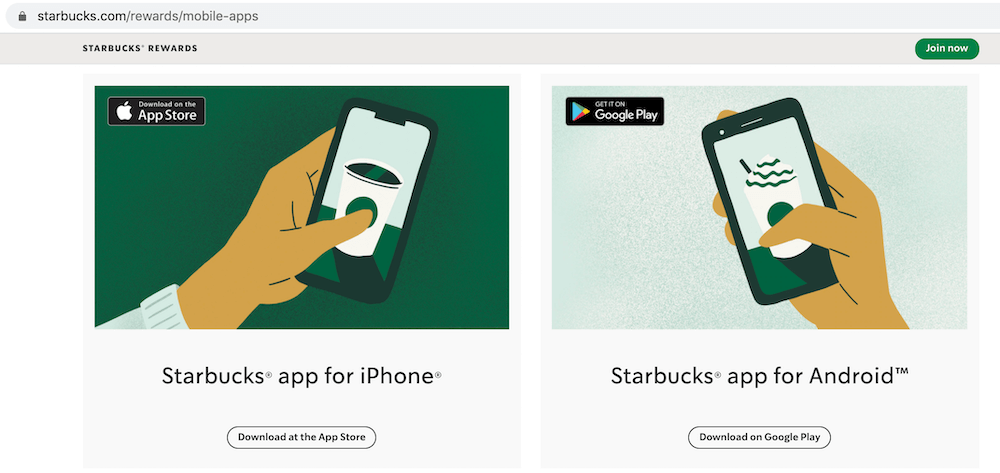 "This allows you to ensure that when the user clicks onto your [ad], they're landing on a page which mirrors the content of the ad, rather than a more generic page where the message may be lost," said Milosz Krasinski, managing director at web consulting company Chilli Fruit.
3. Optimize your app landing page for search.
Another app marketing tactic is traditional search engine optimization for the app URL. Instead of app store optimization, here you're focusing on ranking for broader web queries related to your app, said Naman Bansal, owner of the blog xplorersoffun.com.
Courtney Quigley, reputation consultant at RizeReviews, recommends a combination of three groups of keywords for this task:
High relevance: Those keywords most relevant to the app.
Highest popularity possible: Those keywords users search for frequently.
Lowest competition possible: Relevant keywords without a lot of other apps optimizing for the same keywords.
4. Invest in paid promotion to market your app.
You can, of course, also use paid placements to help get the word out about your new app. Where exactly you advertise will depend in part on the audience you're trying to reach, but note paid placements are available within the app stores themselves, too, Milazzo said.
Other options include social platforms and Google Ads.
"Social media ads are the number one driver of app installs," added Brian Robben, CEO of digital marketing agency Robben Media. "If you can afford it, you can advertise to 1,000 or 10 million people in the next week using these platforms. The reach and scale [are] incredible. Then, with a strong offer and interesting ad, your app will scale to the top of the app chart."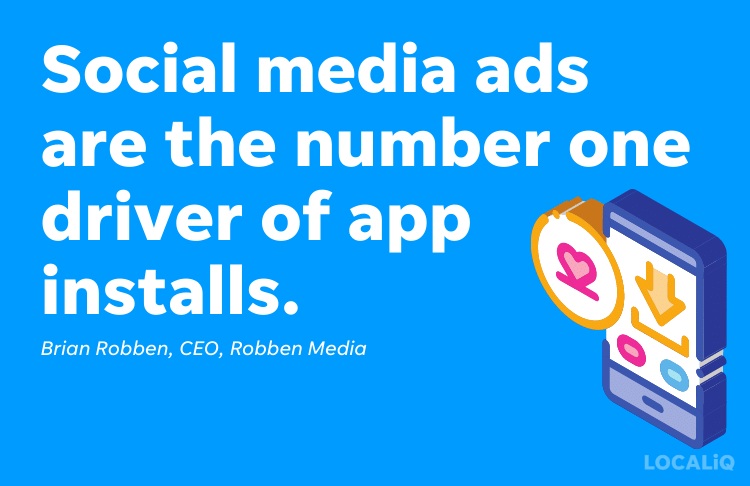 If you're not sure where to start, John Ross, CMO of online education company Test Prep Insight, suggests Google Ads.
"Target keywords that have fairly cheap bid prices and are highly relevant to your niche, but make sure to put a cap on your daily ad spend with Google or you may lose your shorts," he added. "I would suggest trying this before moving into social media or other avenues."
Matt Lally, founder of TheGiftYak, agreed Google is "the best way to market new apps and acquire new users" in part because it offers app-specific campaigns. He recommends using broad audiences here rather than hyper-specific ones and said to test many different event types to optimize your campaign beyond just app installs to increase engagement.
From there, you should have a better idea of which ads work best with your audience and can scale to new channels, which will have their own intel on ad performance.
"Your attribution provider will help you measure these results by tracking how many users performed each [desired] action," added Chris Von Wilpert, founder of Content Mavericks. "You will then receive reports that show the best-performing channels. If you have more than one app, you can play the role of publisher and advertiser by cross-promoting your apps."
5. Generate relevant content to market your app.
Another important app marketing tactic is content marketing, which includes both your own content and content on other sites.
"Blogs are a great way of sharing information and getting keywords embedded into your website," Milazzo said. "It also gives you more content to share on your social media pages."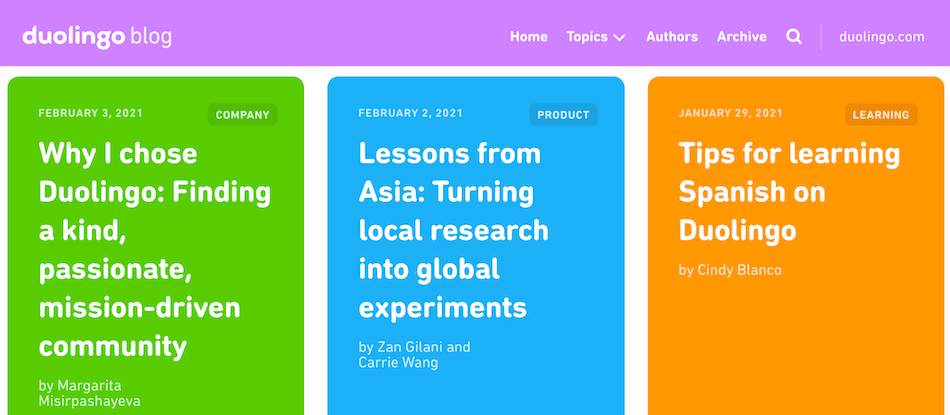 The Duolingo blog shares information relevant to the language-learning app.
Snow Qu, CEO of press release distribution service Linking News, recommends telling the story behind the new app, as well as including screenshots and videos — and noted the blog can also be used to announce future app updates.
"My best tip is to double down on content creation so you can feature your app in action," added John Cho, founder of pet assistance platform My Pet Child. "Blog posts that feature a problem that your app solves, listicles … product roundups — anything that will continue to give your app context, exposure, and build your website authority."
Be sure to include calls to action in these posts to encourage readers to download the app, added Caroline Lee, marketing director at digital signature platform CocoSign.
Meanwhile, you can grow your blog network with guest bloggers.
"It brings a new style of writing to your blogs, which is great for variety," Milazzo added. "Once published, you can ask the other bloggers to share on their social media pages, which will show up in front of their followers."
But you can also look externally for content opportunities. Jack Zmudzinski, a senior associate at software development company Future Processing, for example, has relationships with tech bloggers he has built up over the years and recommends reaching out to your own network when you have app news.
"By getting on board with relevant bloggers, you're able to drill down to a specific market for your app and therefore increase conversions," he added.
6. Show up on sites like Product Hunt.
One highly recommended site for app discovery is Product Hunt, which curates new products and includes a Reddit-like user voting system, which makes it easy for users to see what apps are popular at any given time.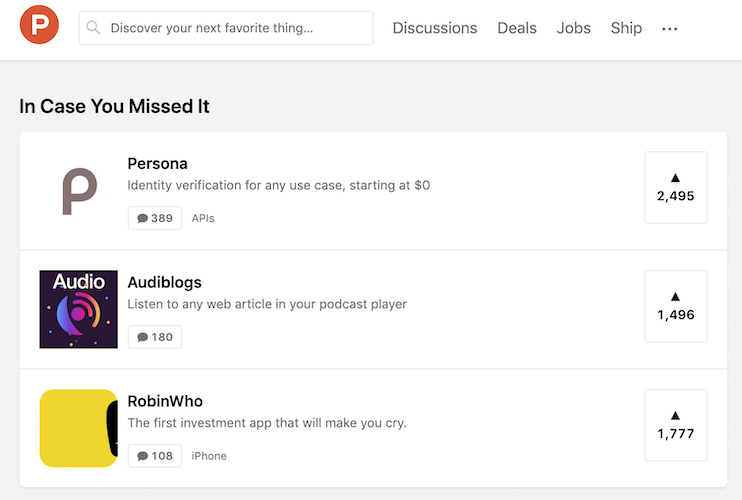 "With a successful Product Hunt launch, you can get thousands of visitors to your website over the course of a week to check out and try out your app," said Andy Cabasso, co-founder of outreach tool Postaga. "When I launched my app on Product Hunt, it ended up being #1 for the day, drove several thousand visitors to our website, and earned us hundreds of sign-ups to try out our app."
That success was thanks in part to early prep, as well as building a list to promote the launch and ask for upvotes, he said.
Alex Williams, marketing lead at The Website Flip, agreed Product Hunt is "one of the best ways to successfully market an app when you launch" as part of a broader strategy.
7. Produce video content related to your app.
Marketing an app should also include plenty of video elements to help potential users understand why exactly it's worth taking up space on their mobile devices.
Like written content on a blog, you'll want to create video content that provides value to viewers instead of just pushing downloads.
"That's rubbish, no one watches that," Bansal said of overly promotional content. "Instead, create educational video content related to your application."
In other words, use the opportunity to demonstrate what your app can do.
"Arguably the most important thing to do effectively when marketing an app is to show potential users how the app works," said Nerissa Zhang, CEO of fitness management app the Bright App. "Show them visually with great photos or videos of the app being used and be sure to write simple and clear descriptions for your app."
Chris Thompson, marketing manager of app builder Nutshell Apps, agreed.
"We've found videos are the best way to clearly portray our app's functions and value in a way that's easy to digest, attracting many new clients," he added.
In addition, David Toby, director of digital marketing agency Pathfinder Alliance, recommends posting these promo videos on the app pages in app stores, as well as on the app website.
You can also create teasers for social media.
"This is super effective as it allows potential customers to see the app in action and is, therefore, a quick and easy way to explain what the app does and what the benefits are," Krasinski said.
For her part, Susan Thompson, digital marketing manager at Topp Casino Bonus, pointed to research that shows viewers who watch video teasers are three times more likely to install an app — which can ultimately increase the install rate by more than 25%.
8. Tap into the power of influencer marketing.
Marketing an app is also a good time to connect with relevant influencers, who can tell their fans about the pros and cons of your new app.
If you're lucky enough to have influential investors, you can easily rely on them to generate pre-launch buzz, said Alistair Dodds, marketing director of digital marketing agency EIC Marketing.
"And with the influencers as equity investors, you can continue to leverage their audience through each feature rollout update and milestone achieved," he added.
But even if you don't have celebrity backers, you can still tap into the power of influencer marketing — you just have to be sure to find the right ones. That means partnering with influencers whose fans are in your target audience.
"Find someone in your niche that fits your budget and speaks to your audience and give them early access to your app once it's usable and at least mostly bug-free," said Holly Mills, chief marketing officer at Thrive Cuisine. "Good influencers will talk about the app but also show real-time usage."
She noted you can also encourage downloads by offering a discount through those influencers to their respective audiences.
Zhang agreed influencer marketing is highly effective for app marketing.
"Before someone downloads your app, they want to see it being used and the results they'll get from using it," she said. "When an influencer they like and follow uses your app, your chance of securing a download skyrockets."
That's in part because recommendations from an influencer feel more like a personal recommendation than an ad does, Zhang added.
Influencers also increase the odds of media attention.
"Our app's influencers are well known in their industry and frequently get featured in well-known outlets," she said. "Several times our app has been featured in top-name outlets because journalists are writing about our influencer."
Alexander Kehoe, operations director at web design firm Caveni Digital Solutions, noted influencer campaigns, while potentially expensive, can create a snowball effect apps generate from users and downloads.
"The possibility for a large upfront spend with a positive ROI showing much later is always potentially on the table," he said. "For applications, influencer marketing is incredibly effective, when combined with other traditional marketing practices it becomes a great way to bootstrap your app's audience and let it snowball from there."
In addition, Von Wilpert said increasing your visibility on social media will help your app become better known among entrepreneurs and other developers.
"Ask for their feedback on your app and ask them to try it out," he said. "Discuss current features, bug fixes, future updates and value their opinion. You can build great relationships with them which might present the opportunity to cross-promote each other's apps without spending a cent."
9. Generate media buzz.
Speaking of media attention, an app launch plan should include press outreach to help drum up organic mentions.
"Make a list of the main media that may be interested in writing about your app," said Julian Goldie, CEO of the digital marketing agency Goldie Agency. "Get in touch with each one and ask if they are interested in mentioning the application when it is launched. Look for [relevant] websites, news portals, blogs, and influencers."
Noting he worked on the VitaCorpo app launch, which is focused on safely returning to work and school, DC Lucchesi, founding partner of the agency Well-Run Media + Marketing, said he implemented a highly targeted media relations program in key markets.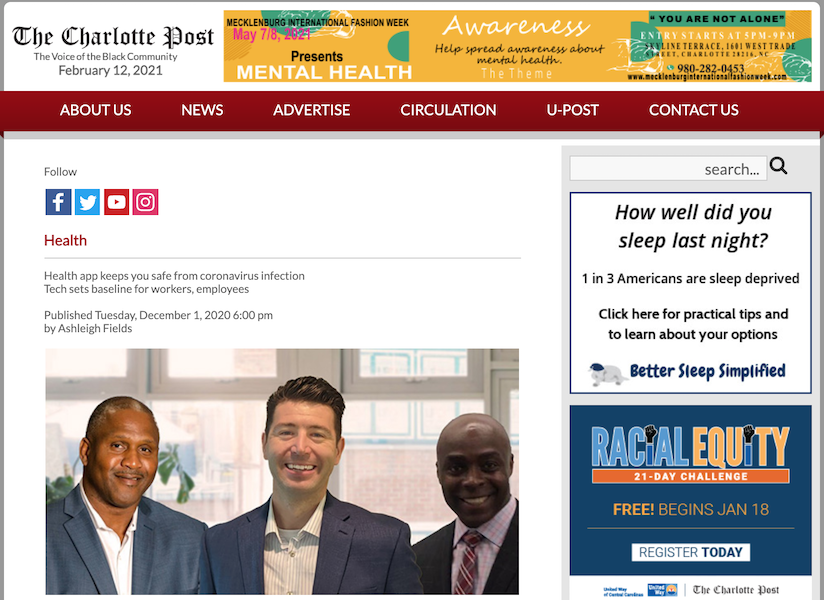 An article about the app launch in The Charlotte Post.
"Collateral included a thorough news release that succinctly explained the app's unique value proposition in the marketplace, quotes from the developers, and — most importantly — links to [a] show and tell video on how the app works."
The result was "significant" media coverage, including the American Business Journals.
In addition, Bryan Philips, head of marketing at digital marketing agency In Motion Marketing, noted developers themselves can go on something of a media tour, doing interviews on relevant podcasts, for example.
10. Build up a social presence.
And, of course, don't forget about organic opportunities on social media either. Think about which platforms appeal most to your target audience and focus your efforts there — at least to start. And remember the right audience for your app may be on a niche site, so don't necessarily ignore a platform just because it doesn't have 2.7 billion monthly active users.
"Post regularly, but make sure your content is valuable," Milazzo said. "In most cases, it's about quality, not quantity … also make sure you engage with other users."
There's an added benefit, said Simon Elkjær, chief marketing officer of Danish electronics brand avXperten.
"Making sure that your brand has a strong social media presence and has videos that are personalized and geared towards your audience not only ensures that your videos are timely and relevant but that [they] also [adhere] to the algorithm of most social media platforms, which boosts its chances of getting more engagement and being noticed by users," he added.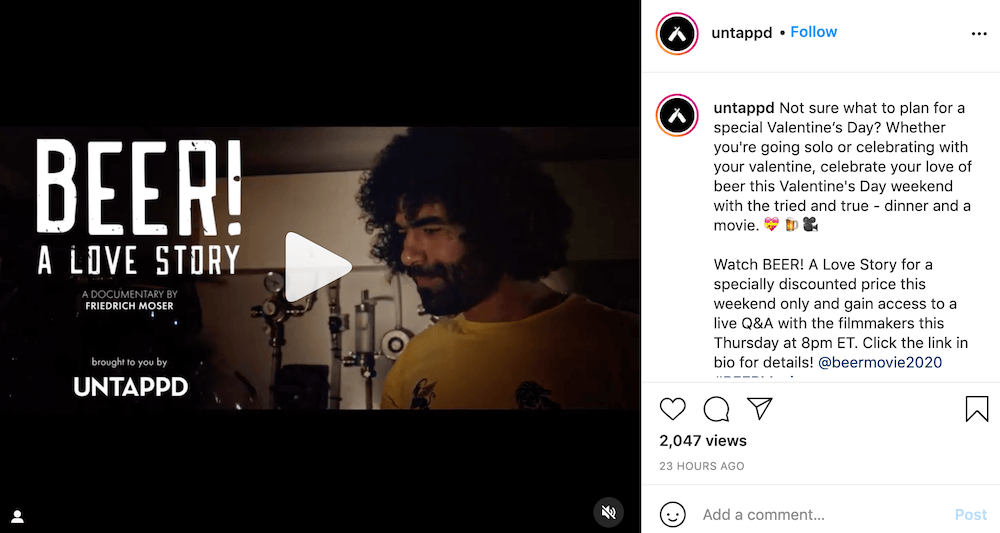 You can also use a Q&A site like Quora to pose and answer questions about your app, said Tayyab Akram, a digital marketing expert at WordPress agency WPBrigade. That can pay dividends later if users are asking those questions in search.
11. Offer free trials.
When launching an app, it's a good idea to offer both a free web-based version and an enhanced paid version. This, said Hassan Alnassir, owner of toy company Premium Joy, allows potential users to "try it out online without having to download anything."
You can also consider a free initial trial, which Dan Bailey, president of WikiLawn Lawn Care, called "a no-brainer for any apps that can manage it."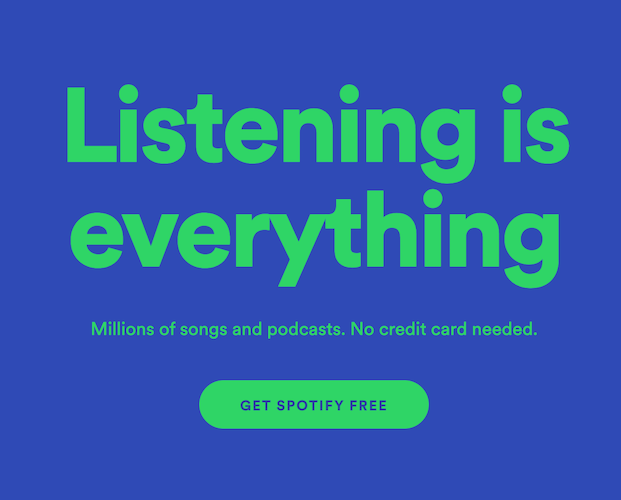 Stephen Light, chief marketing officer of Nolah Mattress, noted users are typically apprehensive about installing an app that could turn out to be a waste of time and money, so a trial period alleviates some pressure and "reassures your audience that they can quickly terminate their subscription and get refunded if they don't like the app."
Then, Light said, apps can incentivize referrals to encourage users to share their experience with family and friends.
"Look at what ride-hailing apps did," added Will Manuel, president and CEO of mobile app design and development agency Core Mobile Apps. "They offered discounts and promotions to users who manage to persuade their friends to download and use the program. By incentivizing referrals and recommendations, your users can work for your marketing campaign."
12. Encourage app reviews. 
A vital component to marketing an app is generating reviews from users. This helps other users better determine if the app is right for them, too. But when you're just starting out, you may not have any reviews yet.
You can, of course, encourage users to leave reviews — and Dima Suponau, co-founder of call center navigation site Number for Live Person, said to use criticism as an opportunity to improve.
"Reviews are one of the many factors on which the algorithm of Google Play Store and Apple App Store work on," said Mark Condon, owner of photography site ShoktKit. "But what's more important is that these reviews should be natural."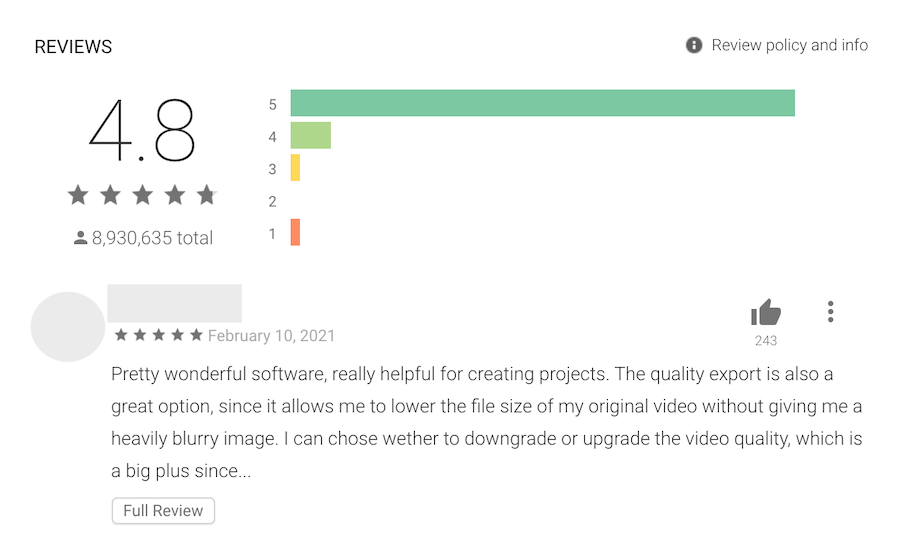 In addition, Dave Nilsson, director at SEO firm Converted Click, said to submit your app for review on video channels and blogs to help provide reviews that will "serve as a token of trust that your app is usable."
13. Use email marketing to push your app.
In order to tap into the power of email marketing, one of the early marketing steps you should take is to build an email list with consumers in your target audience.
"The bigger your email list, the better and easier it is to get fast traction for your app," said Karan Bhatt, founder of bestwebhosting.ws. "After getting that fast traction, your app has higher chances of being in [the] trending lists of the App Store and [Google Play] Store, which will cause more downloads."
Milazzo agreed email marketing will only work if you have access to a database. But, if you do, he called it "a great tool to have to keep in touch with your users in a more graphic-based way."
And, like a blog, you can use email to share app updates, too.
Lee suggests you go as far as adding a call to action to download the app in your email signature, so there's an opportunity for new users to download it with every message sent.
And because you are promoting an app, it's all the more important these emails are optimized for mobile devices, said Emmett Florence, digital marketing specialist at PitchFunnel.
How to Market an App: Quick Recap
These experts shared many helpful and insightful tips on how to market an app. Here they are one more time:
Optimize for app stores.

Create an app-specific landing page.

Optimize your app landing page for search.

Invest in paid promotion to market your app.

Generate relevant content to market your app.

Show up on sites like Product Hunt.

Produce video content related to your app.

Tap into the power of influencer marketing.

Generate media buzz.

 Build up a social presence.

Offer free trials.

Encourage app reviews. 

Use email marketing to push your app.