No one can become a customer of your business if they don't know about it in the first place. How can you get what you do and offer on people's radars and, as a result, guide them toward becoming customers? Marketing!
If you're new to this discipline, the concept and execution can seem overwhelming and understandably so. However, you don't feel pressured to become a master overnight. Let's start with just the basics—marketing 101—to help you put together a simple but effective marketing strategy.
Marketing 101: What is marketing?
Marketing is how you promote your business to potential customers. To make a success of it, you need to do three basic things:
Develop a deep understanding of who your target customers are, what problem they're looking to solve, what goals they have, and so on.
Craft a message that captures their attention and makes a compelling case for why they should be interested in what you offer.
Deliver that message through appropriate channels that enable you to reach the right people at times when they're most likely to engage with your business.
Inbound marketing vs. outbound marketing
There are two approaches to doing the above: inbound marketing and outbound marketing.
Inbound marketing includes various content-related tactics like blogging, search engine optimization (SEO), and social media marketing. Its purpose is to attract your ideal customers to you in a way that:
Offers them immediate value (e.g., education to help them make a smart purchasing decision)
Allows them to remain in control of when and how they engage with you
Outbound marketing, on the other hand, uses interruptive approaches like ads, cold calls, and direct mail. Potential customers have less say in whether or not they want to hear about your brand, so outbound often requires more hard selling. In other words, convincing people that your product or service is what they need.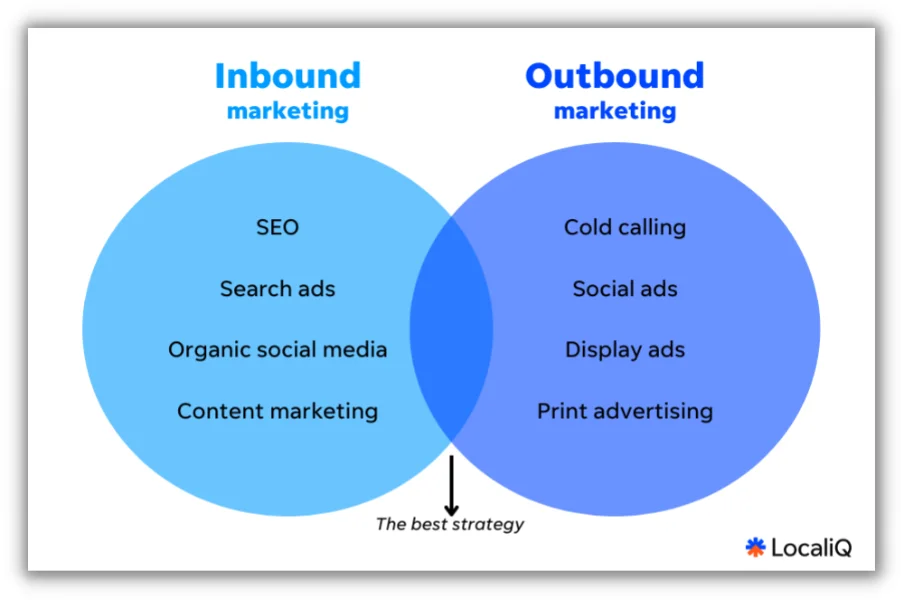 Both inbound and outbound approaches—whether online or offline—can be effective. We'll talk about what they involve and how they're executed shortly. First, let's clear up the common misconception that marketing and sales are more or less the same thing.
🎁 Free guide >> 6 Simple Steps to a Complete Small Business Marketing Plan (+Template!)
What's the difference between sales and marketing?
Promotion and selling are closely linked and both have the common goal of generating revenue. But, while they can and do overlap, they're two different business functions. What are some ways in which they differ?
Purpose: Marketing gets people interested in what you offer, while sales turns those interested people into new customers.
Target audience: Marketing is meant to reach a larger group of people—your overall target market. Sales focuses on smaller groups of people who've already shown interest in your products or services and are ready for sales conversations and decision-making.
Tactics: Marketing is focused on reaching, engaging, and nurturing prospective customers to move them closer to making a purchase. Sales picks up where marketing leaves off. It focuses on converting leads and prospects into paying customers through lead follow-up, presentations and demos, addressing objections, and negotiation.
While they have their differences, marketing complements sales in several ways. It involves the creation and distribution of research-backed messaging that attracts high-quality leads and prospects to a business, informs them, and fosters brand loyalty. This makes the job of sales—addressing prospect concerns, influencing buying decisions, and closing deals—that much simpler and faster.
There can even be a direct overlap between marketing and sales. Some examples of this are content requested by sales teams to address common objections. And product-led, bottom-of-funnel content (i.e., content that demonstrates how a product solves ideal customers' problems when they're near the point of making a product purchase).
The benefits of investing in marketing consistently
What can you expect to gain if develop and stick to a well-planned marketing strategy for your business?
Increased brand awareness: You'll be able to get your brand in front of more of the right people—the folks who are most likely to do business with you.
More leads: More people will begin to express interest in your business and, over time, you can lead them toward becoming customers.
More sales: More leads generated can translate into more revenue when leads and prospects become customers.
Better reputation: Consistent marketing efforts will help establish your business as a credible and trustworthy source in your industry. It will be more likely to come up in conversations when people are looking for what you offer, leading to even more awareness, leads, and revenue generated.
You can enjoy these benefits whether you do inbound or outbound marketing, or a mix of both. The same is true for online or offline marketing or a mix of both.
2 common forms of offline marketing
What are some popular types of marketing used in the physical world, rather than on the worldwide web?
Direct mail
You probably see examples of direct mail marketing at work anytime you check your mailbox at home. Local businesses and big-name brands alike can have great success by sending postcards, letters, product catalogs, and other promotional materials to potential customers. Especially if those materials are sent specifically to people with relevant needs or interests, and personalized for each recipient.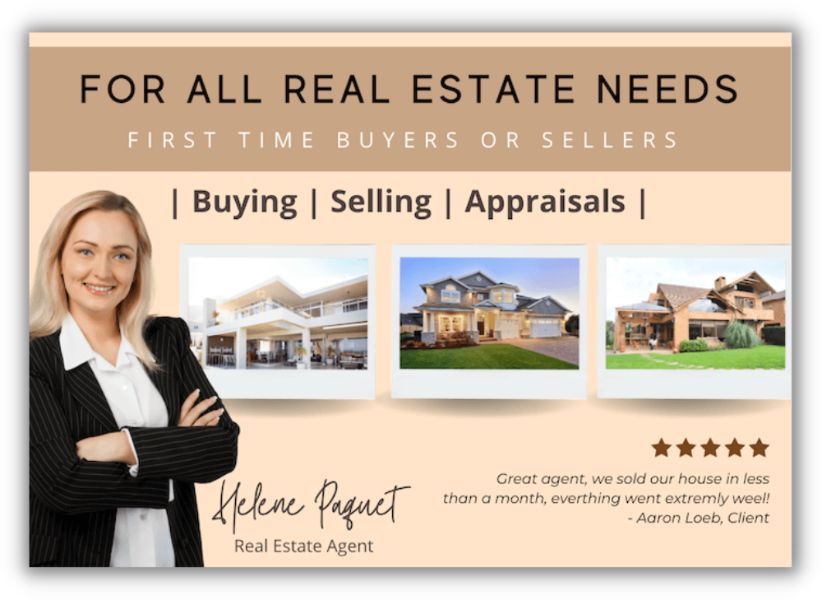 What's the advantage of this form of traditional, outbound marketing? Direct mail can reach a wider demographic than electronic advertising if your target customers are less likely to use social media or email. Plus, there's typically less clutter to distract from your message in a physical mailbox than, say, an email inbox or a social media feed.
Event marketing
Event marketing—creating a themed exhibit, display, or presentation to promote a product, service, cause, or organization—is another powerful marketing play. It's an effective way to build brand awareness, increase customer engagement, generate leads, educate prospects and customers, and sell to or upsell customers.
Event marketing can take many forms, including product launches, VIP events, in-store workshops, trade shows, conferences, and exhibitions. To be successful, though, you need to plan carefully. That includes setting a goal for your event (e.g., to generate a certain number of leads) and determining the type of event, the venue, and the method of promotion based on who your ideal customers are. This approach will help you attract potential customers and deliver a memorable experience that converts interested people into customers immediately or in the future.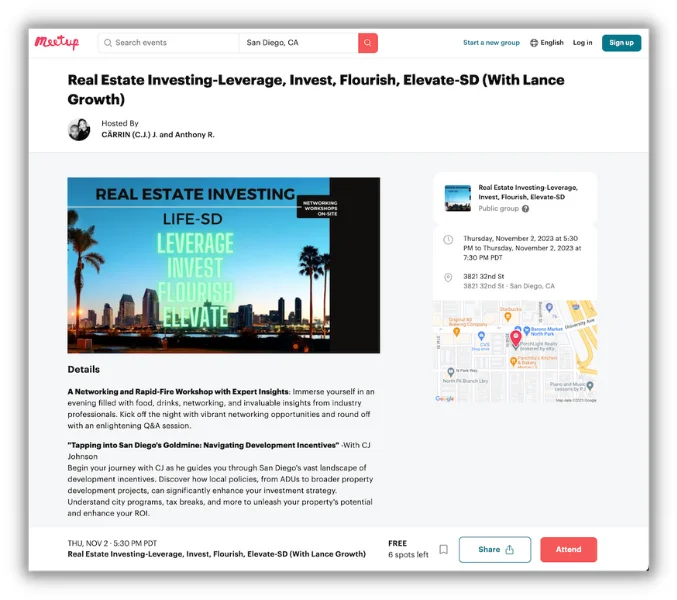 Popular types of online marketing
What about the various forms of marketing that take place online? Here are three of the most popular.
Social media marketing
Social media marketing involves creating and sharing organic content or paid ads on social media platforms like Facebook, Twitter, and Instagram to engage with your target audience. What makes it so effective?
Consumers are almost three times more likely to engage with a brand's social media content than any other type of media they create. In fact, 47% of consumers prefer social media to email, direct mail, and other channels for marketing communications. Social media marketing can be a great way to get in front of and build relationships with future customers, as is evidenced by the success of the many small businesses that have built up engaged audiences on social.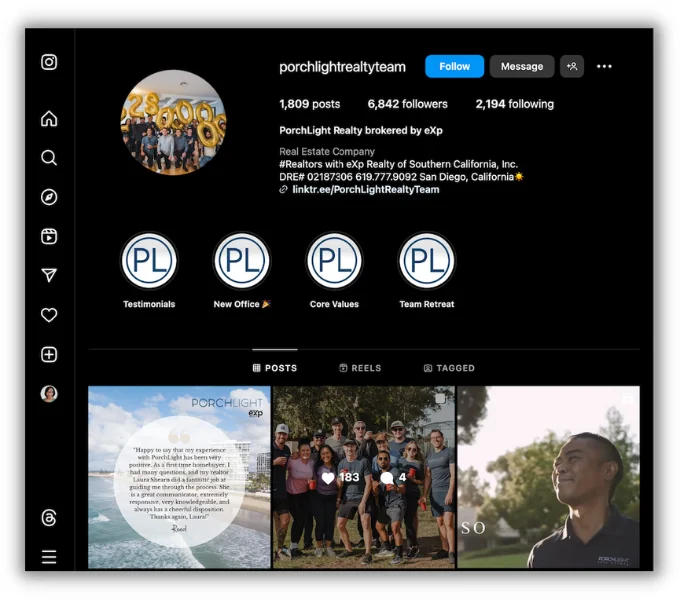 However, the way you approach social media marketing plays a big part in the results you get. As with other types of marketing, you need to know your audience and strategize accordingly. That means determining which social media platforms they use most, what kind of content would be most interesting to them, and how often you'd need to post or advertise to them to stay top-of-mind. For example, social listening or observing the conversations your audience is having on social can tell you what topics they care about.
Once you get going with social media marketing, keep an eye on your analytics data to understand how well your efforts are working. Major social platforms have built-in analytics features that show fluctuations in follower count, engagement rate, and other key performance indicators (KPIs). You can also use a more comprehensive analytics tool like Google Analytics to keep tabs on referral traffic driven to your website from the social media sites you're active on.
Search engine optimization
Search engine optimization is the process of optimizing your website's content, structure, and technical aspects to rank higher in search engine results pages (SERPs). That way, when potential customers search for topics, products, or services related to your industry via search engines like Google, they're more likely to see and visit your website.
The optimization process can involve all of the following:
Doing keyword research to identify relevant SEO keywords for which your website could rank
Building a robust internal linking structure (i.e., connecting relevant pages on your site to one another to make it easier for search engine crawlers to navigate and understand them)
Building backlinks from other trusted websites to show search engines that your site is trustworthy and deserves to rank in relevant search results
Creating local business listings on Google Business, Yelp, and other directories to make it even easier for potential customers to discover your business
There's a lot more to search engine optimization but, when done right, it can progressively increase the online discoverability of your business.
💡 Want to learn more about SEO? Download the Pocket Guide to Local SEO!
Email marketing
Email marketing involves sending educational and/or promotional messages to a list of subscribers via email. You can use it to nurture the interest of people who've opted into your email list and build relationships with them over time. But email marketing can also be used as a direct sales tool.
There are a few key advantages of using this type of marketing:
Email is an owned channel. While you may be at the mercy of changing algorithms on social media or changes to SEO ranking factors that can impact your results from marketing, you're in control of your email list.
You can segment your email list. In other words, you can send hyper-relevant emails to different groups of people. Those emails are more likely to persuade the recipients to take steps toward becoming customers.
Email can be personalized. You can get even more granular than list segmentation by characteristics of your audience and personalize each email for the specific person it will be sent to. You can use each recipient's name to make your emails more personal, send specific emails based on subscriber behavior, or send personalized offers based on their interests.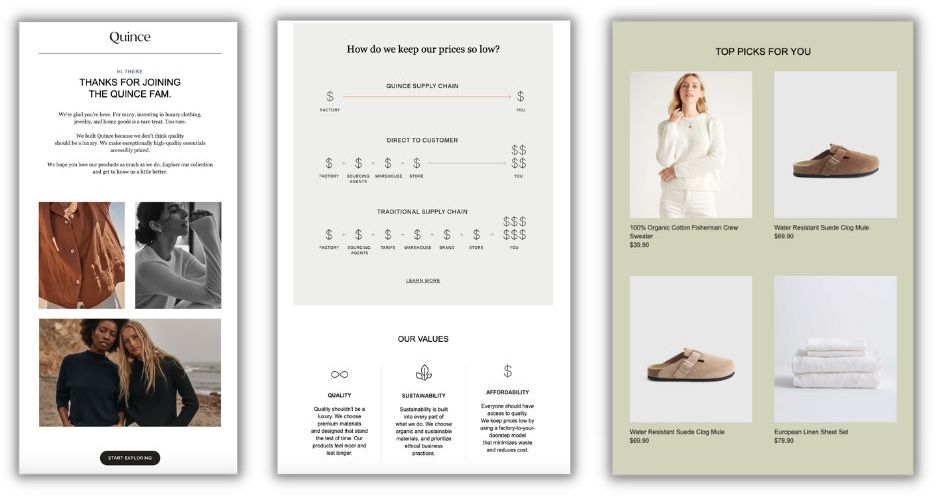 More popular types of online marketing
Of course, there are many more online marketing tactics besides these three. Here are some others you might consider:
Search advertising: This allows you to run paid ads on top search engines like Google and Bing.
Display advertising: This marketing strategy lets you run ads across websites your customers may be browsing. The ad can appear as a banner ad at the top of the page or within content or on the sidebar.
Retargeting: This is a form of display advertising that allows you to show ads to people who have previously visited your website or searched for your products or services.
Video ads: This allows you to run ads in the form of videos either on sites like YouTube or as video display ads on websites.
And this is only scratching the surface! There are many other types of online marketing tactics that can help you reach your customers no matter where they're spending time online.
Types of marketing software you may need
Each of the marketing tactics above requires different tools for execution.
Social media management software: If you opt to do social media marketing, you'll want a social media management tool like Hootsuite, Sprout Social, or Buffer. Such tools will help you manage all of your social media accounts, schedule posts, and track performance.
Email marketing software: Tools like Mailchimp and ConvertKit can be invaluable for creating and sending email campaigns to subscribers, and tracking their performance.
Content creation software: This is a fairly broad category of tools that can help with everything from brainstorming to writing to editing any type of content. For example, there's Canva for creating images, word processors like Google Docs and Microsoft Word for writing, and tools like Grammarly and Hemingway App for editing. There are also content optimization tools for SEO, such as Surfer and Frase.
Digital marketing analytics software: Analytics tools like Google Analytics and HubSpot can the performance of your website and other marketing efforts and measure your return on investment (ROI). You can then use the analytics data to make informed decisions about what direction your strategy needs to go in to be more effective.
Before you get to the execution stage where you'll need tools like these, though, you first need to have a rock-solid strategy.
How to develop a strong marketing strategy
Here's a basic overview of the steps to develop a strong marketing strategy that attracts the right people to your business.
1. Set measurable goals
So that you don't endlessly waste resources on things that aren't working, you need to regularly track the performance of your marketing. But you can't do that effectively if you don't first have something to measure its performance against. In other words, you need marketing goals.
The goals you set should be more than just high-level objectives like increasing website traffic or generating leads. Quantify what you want to achieve and by when. At the very least, put a number to the increase or improvement you'd like to see, and set a deadline by which you'd like to have achieved it. Even better if you define what marketing tactics and approaches you will use to try to get those outcomes.
2. Get to know your target market
Up for a little challenge? Make two lists. One should describe things your customers in general have in common. The other should describe what your absolute best customers have in common—the people who are the most loyal, and/or who have the biggest positive impact on your business in terms of revenue, referrals, and the like. Commonalities could include demographic info like age, gender, location, educational background, job title, and so on. Or psychographic info like personality descriptors, interests and hobbies, core values, and opinions.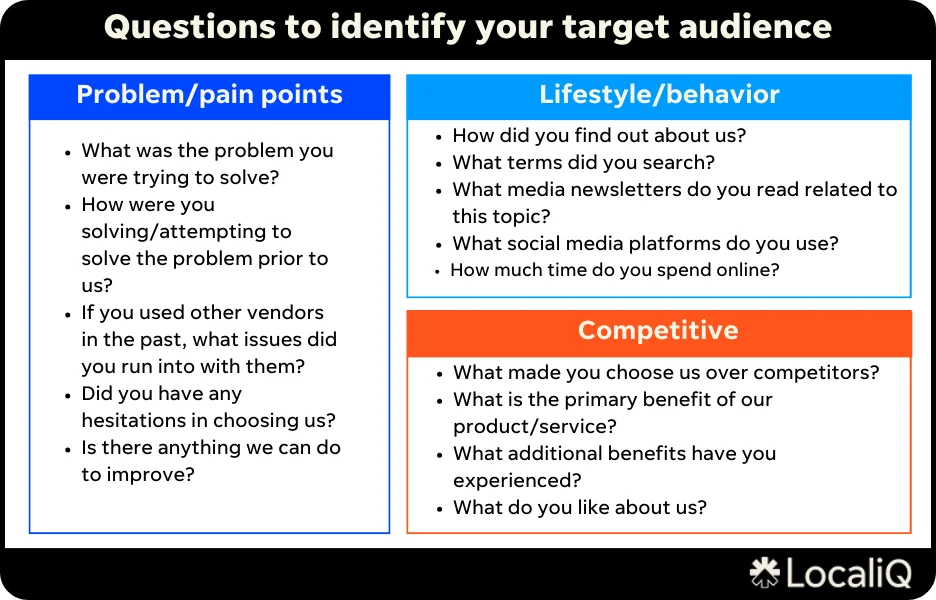 You'll likely see some overlap between your two lists and that's fine. This exercise is just a starting point for developing a strategy that, of course, attracts people from your broader target market but that's particularly appealing to your ideal customers. You must then validate the commonalities you've written down, which you can do in a variety of ways:
Reviewing notes taken on past or present customers
Running short surveys on your website
Doing interviews with current or past customers
Chatting with members of your target audience
With an accurate picture of who you'll be promoting your business to, you can move on to the next step.
3. Assess the competition
The point of checking out competitors' marketing is not to copy what's working for them (although you can garner some inspiration). The main idea is to spot opportunities for you to differentiate your business. With this in mind, examine your competitors':
Positioning: What painful problem do they claim to solve and for whom?
Messaging: What are the few core ideas they highlight in their marketing?
Offerings: What products and/or services do they offer (and how do they stack up to yours)?
Marketing tactics: Are they doing direct mail marketing or email marketing, for example?
Marketing channels: Where are they distributing their marketing messaging? (E.g., in an offline setting, channels might include radio or TV, while online marketing channels could include social media platforms.)
Pricing: What pricing structure do they use? Compared to you and to most other direct competitors, are their offerings cheap, expensive, or in-between?
Then, based on what you know about your audience and the way you want to present your business to the world, you can start to think about the above for yourself.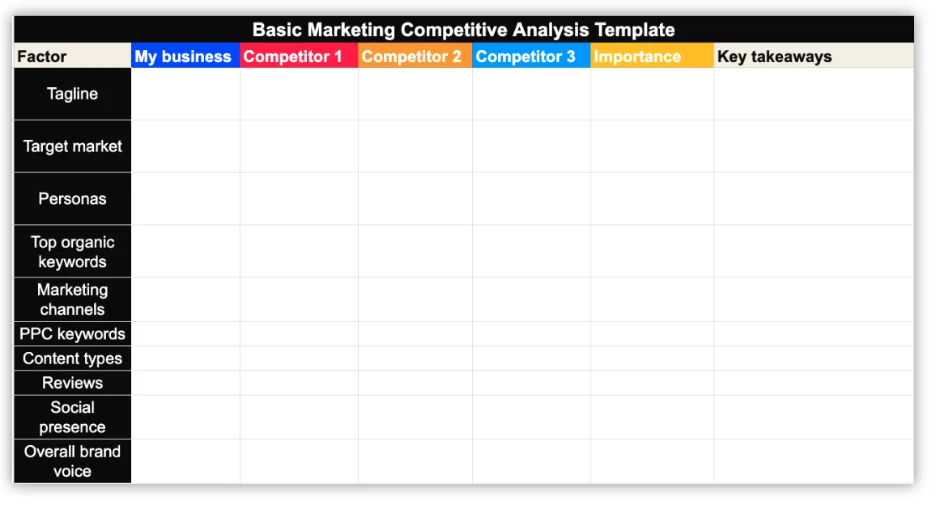 Use these competitive analysis templates to help.
4. Prepare to zig where competitors zag
Think about your positioning and messaging. Think about what's unique, different, or better about what you offer. What tactics and channels do you use? What is your pricing strategy and why (e.g., premium pricing for a luxury service or affordable pricing for savings-conscious buyers)?
You need to, first and foremost, define these things clearly and concisely. But also consider how you can stand out from the crowd. For example, you may serve a more niche target audience than most competitors and have products that are specifically tailored for them. Highlight that! Or you may choose to focus your messaging on big challenges your audience faces that competitors gloss over.
5. Create a budget
With an idea of the tactics you'll use in mind, you can estimate what you'll need to spend to execute your strategy. Start by reviewing historical revenues and margins to determine how much wiggle room you have. Then, shop around to help you itemize costs for owned channels like email, SEO, and content. If you plan on doing paid advertising, you'll also need to estimate paid media spend for social, search, or display.
Especially if you don't have a large budget right now, look into simple marketing tactics you can implement for free. This will reduce the risk of spending money on things like ads before you're completely comfortable with executing ad campaigns, while still allowing you to gain traction as you build up your budget.
6. Develop an action plan
Once you know what budget you're working with, you can then think more about the details of your marketing and how you'll allocate your resources. Remember to consider the stages of the marketing funnel, which are typically broken into three groups:
Awareness. This is the stage where potential customers become aware of your brand. It involves creating higher-level content that will attract potential customers and provide general education. SEO blog posts and informative social media content are popular awareness-stage content types.
Consideration. At this stage, potential customers are considering their options. So, you'll need marketing initiatives that provide information about your products or services, such as product comparisons, case studies, or customer testimonials.
Decision. This is the stage where potential customers are ready to choose between you and your competitors. Providing things like free trials, consultations, and product demos can persuade them to become paying customers at this stage.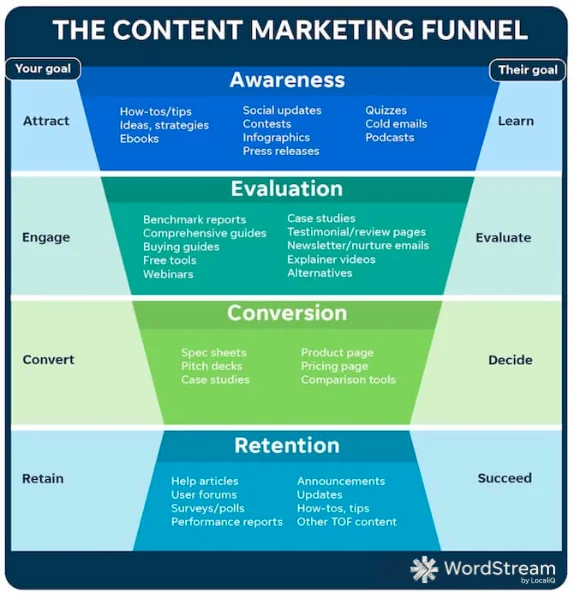 By ensuring that you have a plan for each stage of the marketing funnel, you can start to build up a steady stream of interest in your business that, ultimately, leads to sales.
Measuring marketing performance
Once you start to implement your plan of action, you need to keep tabs on if and how it's working. For that, you need to identify what your key performance indicators should be.
As a beginner, it's important to start with KPIs that are easy to track and understand. For example, if you do search engine optimization, you'll initially want to track rankings and website traffic to see if your SEO content is showing up on the first page of search results for relevant keywords and bringing potential customers to your website. As another example, KPIs for event marketing might include attendance and leads generated.
What you should measure will vary based on several factors, including your chosen marketing tactics, your goals, and how mature your marketing program is. In any case, you should always be always monitoring performance. That way, you can adjust quickly when changes as needed, lean into marketing tactics that are working, and get the highest return on investment possible!