Despite email subject lines being the shortest portion of your email copywriting, writing the perfect one can often be the most challenging and time-consuming.
Don't let your valuable time get caught up in a tiny email subject line! Today, we'll reveal how to create the perfect subject line for all your August email marketing campaigns, plus we're answering questions like:
Why should I run an email marketing campaign in August?
What are some subject line best practices to consider?
What should I put as the subject in my August emails?
By the end of this post, you'll have the tools you need to finish summer off the right way with August email subject line ideas you can carry through the whole month (and that might inspire you the rest of the year)!

Why run email marketing campaigns in August?
Email marketing is a perfect marketing strategy to run year-round. But August is a great time to capitalize on email marketing because consumers aren't yet busy with fall and winter distractions like the holidays, but they are starting to think about them.
Here are some ideas for your August email marketing campaigns:
Promote a back-to-school sale or promotion
Let customers know about your upcoming Labor Day hours
Educate customers about how to prepare their lawn for cooler temps
Share end-of-season sales
Tell customers about your new loyalty program
While you don't need a specific reason to send email marketing campaigns, having a goal in mind for your email can help you craft the best subject line.
Email subject line best practices to keep in mind
The most important thing to know when writing email subject lines this August or any time of the year is that you need to be concise. It's no secret that email subject lines are short, but some underestimate just how short they should be. Especially since over 40% of consumers now open emails on mobile devices.
Ideally, a good email subject line is around 30 characters long. Since your email subject line is your recipient's "first impression" of what they're about to open, you don't want your email to get cut off in the preview. Check out this full list below of max characters you'd need to cut down to in order to have your full subject line show in the inbox preview screen.
August email subject line ideas for sales
Whether you're a small boutique, a car dealer, or any other type of business that sells products, these revenue-boosting email subject line ideas should help you to finish the summer season on a high note.
Care for a Free Sample? Stop By Sal's Pastry
Summer's Ending but Our Sale Is Just Getting Started
New School Year Means New Wheels
Fall is Coming Fast! Buy Now
Hot Summer Offer Valid Until 8/31/21
$5 Discount Instantly
Up to 15% Off
End of Summer Garden Supplies Sale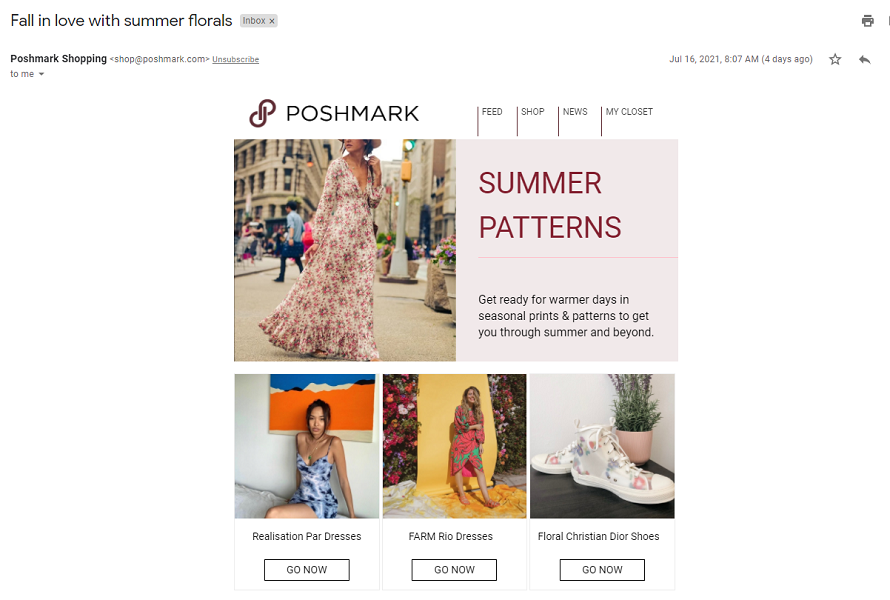 August email subject line ideas to promote your services
Whether you're a local plumber, stylist, or any other business that offers a service to your customers, you need to have your email subject lines display the value of your business.
We did some brainstorming, and here are some of our favorite email subject lines for small businesses that offer services:
Family Back to School Cuts at Sam's Salon
You Don't Have to Do That Remodel Alone…
Let Us Help You!
Signs You Could Have an Infestation from Pete's Pests
Grab Your Sunglasses! Sparkling Homes with Maids-to-Go
Don't Cause a Stink! Come By Luke's Laundry
Doesn't Fit? Call Tyngsboro Tailors
Back To School Refresh at Belham's Interiors
Cold is Coming, Are Your Gutters Ready?
Don't Be Left Without Heat This Winter
Sick of Cold Showers? Pat's Plumbing Can Help
Be Our Guest! Back to Office Catering Specials
Preorder Homecoming Corsages at Fun Florals
Labor Day Landscaping Just in Time!
5 Ways Our Service Helps You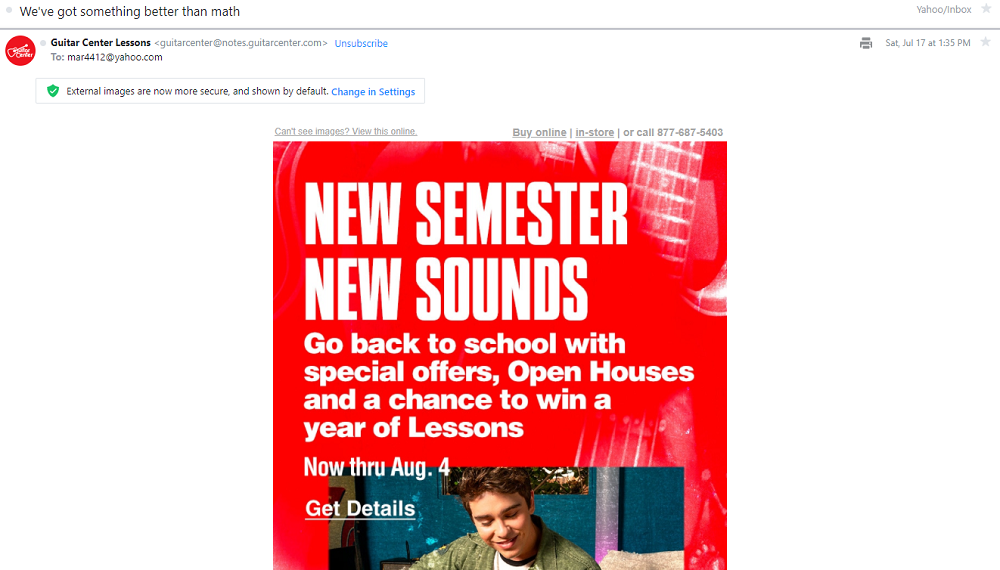 Email subject line ideas for August holidays
Regardless of what industry you're in, we can see from the image above that seasonal messaging gives your email interaction a boost. Try out these email subject line ideas to increase your engagement and give your business an edge this August:
You've Got a Friend in Me (Friendship Day, August 1)
A Gift for Her (National Girlfriends Day, August 1)
A Treat on Us (National Ice Cream Sandwich Day, August 2)
We Work Hard So You Don't Have To (Work Like a Dog Day, August 5)
Come Down to Josie's Grill for a Cold One (International Beer Day, August 6)
Eggs, Bacon, Yum! Brunch at Smith Café (International Hangover Day, August 7)
Join Us at Our Annual August Webinar! (Professional Speakers Day, August 7)
What's Your Favorite Book? (Book Lover's Day, August 9)
At Gilford Roofing, You're Family! (Son and Daughter Day, August 11)
Ice Cream Party at Cityside Auto (National Creamsicle Day, August 14)
Complimentary Yoga Class at FitGym Co. (Relaxation Day, August 15)
A Coupon Contest That Will Make You Smile (National Tell a Joke Day, August 16)
Affordable & Sustainable: Only at Saver's (National Thriftshop Day, August 17)
A Haiku For You (Bad Poetry Day, August 18)
A Recipe from the Jen's Jewelry Family to Yours (National Potato Day, August 19)
Need Bug Spray? Visit Malden Hardware (World Mosquito Day, August 20)
Open House Special Event at Sunside Senior Living (Senior Citizen's Day, August 21)
The Tooth Fairy Stopped by Demi Dental (Tooth Fairy Day, August 22)
A Hello from Stoneham Kitchen & Bath, Just Because… (Just Because Day, August 27)
Hold the Salt, Add Some Fresh Local Herbs! (More Herbs, Less Salt Day; August 29)
Rockport Contracting Family Picnic (National Eat Outside Day, August 31)
Even more email subject line ideas for August
Didn't find what you were looking for from our other ideas or just want some more inspiration? We've got you covered!
Meet Your New Local Grocer
Knock! Knock! Susie's Beauty Supply Moved in Next Door
The Only Back to School Shopping List You Need
5 Tips When Buying Shoes
Find What You're Looking For?
Fall Into Our Fall Favorites
3 Ways Our Product Helps You
Hello from [your business]
Fall into these email subject line ideas
Fall is right around the corner, so you want to get the most out of your summer email marketing strategy before the season's over! Remember, your email is one out of probably dozens or more your potential customers get in their inboxes every day. So, don't spend too much time overthinking it. If your email subject line aligns with the goal for your email and you have fun with it, then it's sure to be a hit!