When it comes to effective email marketing, the first thing a potential customer sees when they receive your email is the subject line. And, if they don't like what they see – your email is probably going right in the trash – forever to be ignored. No one wants that.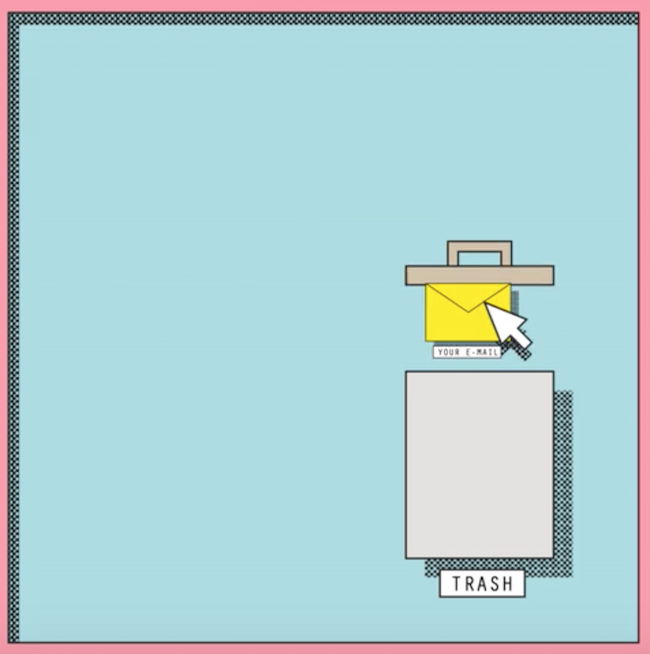 While it's usually pretty easy to write an email subject line for a message you're sending to a coworker or friend, email marketing subject lines can be a bit more challenging.
Whether you're a lawyer, dentist, accountant, or consultant, or are just looking to improve the quality of your emails, these tips and examples will help you create professional email marketing subject lines that work for you.
Tips for creating the best email subject lines ever
The first thing you need to do before coming up with good email marketing subject lines is to know the dos and don'ts of email subject lines in general.
Here are some tips on creating subject lines that work for your email marketing campaigns:
Deliver ONE clear message for each email. The subject line should apply to the entire email.
Keep it short and simple. A good subject line is around 30 characters long.
Be obvious. Tell your email recipient exactly what to do (review us, download this, register here).
Avoid suspicious-looking subject lines. All caps and words like "GUARANTEED" will turn people away.
Avoid SPAM filter triggers. Not only do words like this turn away users, but they will also trigger SPAM filters.
Quantify value. Email subject lines with numbers in them have a higher clickthrough rate than those without.
Personalize your emails. You have a better chance of someone opening your email marketing if they see their name in the subject line.
Don't be afraid of emojis ?. 56% of businesses that use emojis in their email subject lines have higher clickthrough rates.

Related: Find out how targeted email marketing can help you reach new customers.
Ideas for great introduction email subject lines
Making an introduction via email to a potential client or business connection is commonplace nowadays. Networking via email is an efficient use of people's valuable time. Here are some business email subject lines examples for making an introduction. Keep in mind that you might not necessarily be introducing yourself with these emails. It's an important part of networking to connect others that can benefit from one another.
Introduction to Sammy from Sammy's Cafe
Hello from LOCALiQ
Meet Your New Freelance Writer (we hope!)
Have you met your new neighborhood tailor?
Meet Robert from your Alumni Network
Connecting Angela with Mark
Reaching Out for Partnership Opportunity ?
Follow-up email subject line examples
Follow-up emails are essential in business, sales, and networking. Many people shy away from follow-up emails, feeling that they're nagging or bothering the recipient. The truth is that people are busy and unless you follow up, you are liable to forget people you've met, events you want to attend, or promised introductions.
If you need to "ping" someone, or if you're simply trying to solidify a connection you recently made, try one of these follow-up email subject lines.
Following up from the Small Business Expo
As Promised: Charity Sponsorship Information
Follow Up Re: Your Marketing Plan
Here's the budget template we discussed
Great to meet you at Speed Networking last night!
Free Coffee for Marketing Advice?
Touching base re: Gutter Cleaning Estimate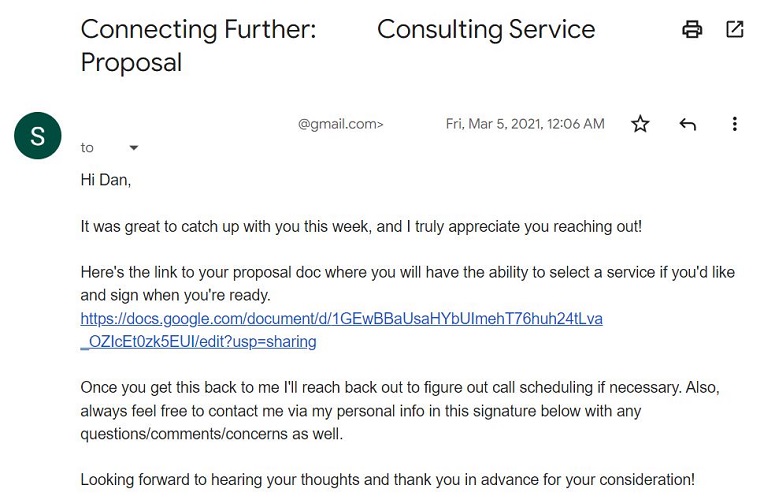 Another great tip for follow-up email subject lines is to incorporate something specific you discussed when you met (even if it's something off-topic or humorous). This helps the recipient to see the sincerity of your email.
Related: Get sales follow-up email templates to use these subject lines with.
Subject lines for invitation emails
Everyone likes to be invited to events, but the best way to get a good response is by sending an email with an inviting subject line. For invitation emails especially, make sure your subject lines catch the attention of your readers so they open the email.
These sample subject lines are a great starting off point to fill up your next professional event or party.
Free Workshop: Intro to Salesforce
You're Invited to Startup Success Breakfast
Wednesday: Yappy Hour 6 p.m. at the Bark Park
Don't Miss Out…Football Tailgate Party
Free for lunch Thursday? Join our Lunch and Learn!
Get on the Road to Code: Free Class this Thursday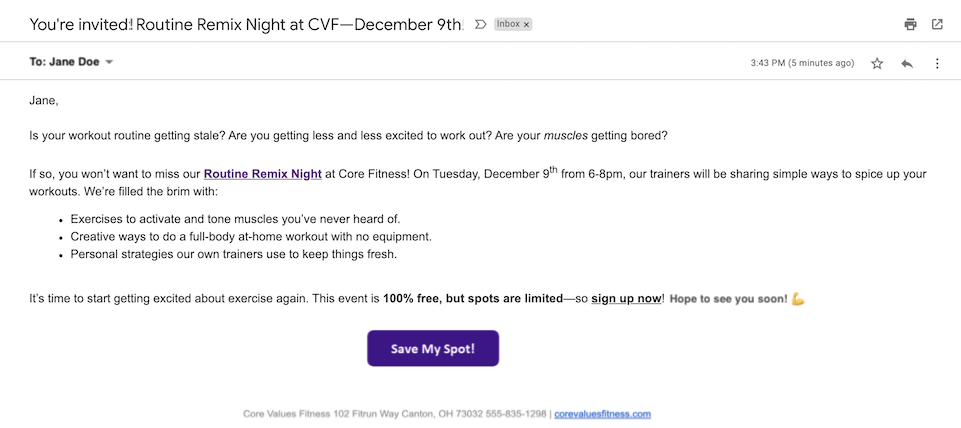 Thank you email subject lines
Showing gratitude is powerful in business. Here are some ways to say thank you in email subject lines to let customers and business connections know how grateful you are for their support. One great thing about a good thank you subject line is that even if the recipient doesn't open the email, they still see your appreciation.
Thank you for your review!
Thanks for attending Night at the Zoo
We appreciate your support!
Special thanks from our CEO
Jodi, thank you for your donation!
Great to see you yesterday!
Thanks for coming out! (Plus photos from the event)
Thanks! (Special treat inside ?)
You can include in your email a small discount, special gift, or even PDFs or printable attachments from educational events.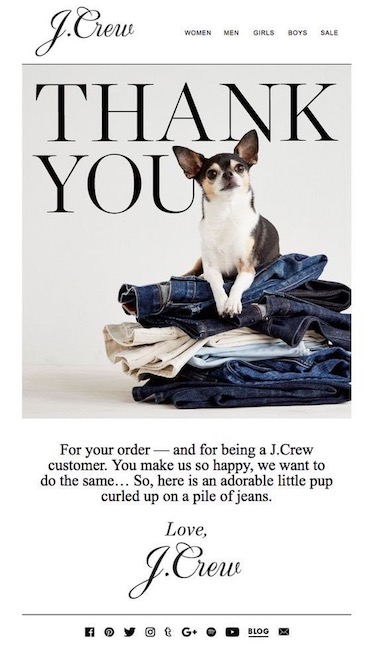 Related: Try limited-time offers in your emails to entice recipients to become customers ASAP.
Event reminder email subject lines
If you're hosting an event, it's essential to send reminder emails to invitees and registrants. Reminder emails serve to nudge people who haven't responded to your invite and remind attendees of the upcoming event. These email subject lines should be catchy and inspiring action without being overbearing.
Here are some gentle yet effective reminder email subject lines for your upcoming shindigs:
Reminder: Mingle for a Mission
Workshop Reminder: How to Build a Resume
Don't Forget to Use Your Coupon
Your Gift Card is Expiring!
Event Tomorrow | Register today!
Can't Wait for Tomorrow! (Have You Registered?)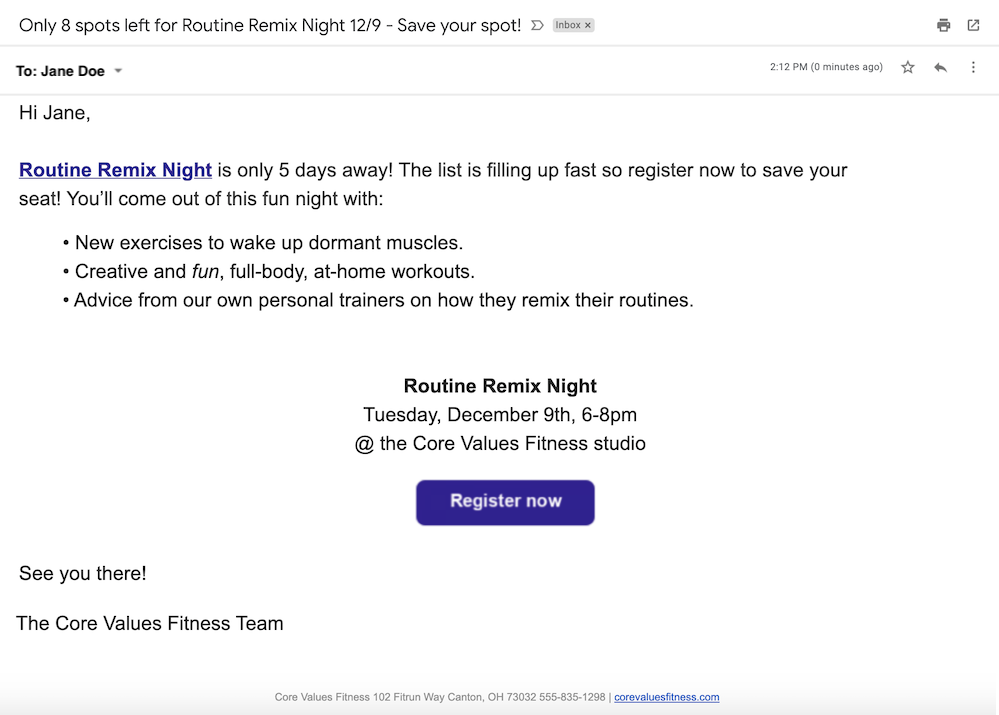 Customer appreciation subject lines
Customers are the lifeblood of a business and many small businesses have customer loyalty programs in place to show appreciation. Whether you have a loyalty program, or just want to send a special thanks to your loyal customers, here are some subject lines to send from your business to show your customer appreciation.
VIP Edition: September Deals (up to 50% off!)
Special Invite for Loyal Customers
Customer Appreciation Sale – $15 off anything!
Introducing our Loyalty Rewards Program
Exclusive Event to Show our Appreciation
Celebrating: YOU! Come in Today for Exclusive Deals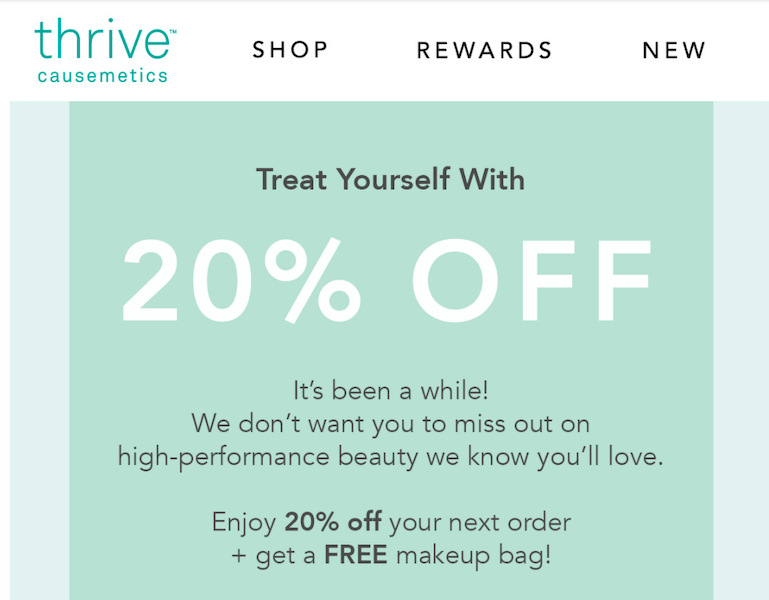 Example subject lines to ask for reviews
Asking for reviews is not everyone's favorite thing to do, but reviews are essential for your business's reputation and SEO. While it's okay to solicit feedback from customers, it's not kosher to offer monetary incentives for reviews. Make sure that when you ask for reviews, you do so from a feedback perspective and not in exchange for money or even discounts.
Here are some subject lines to help get those 5-star reviews.
Satisfied with Smile Dental? Review us on Yelp!
How was your service at ZenSpa?
Thanks for visiting! Here's a link to submit your review
Please share your experience with us
Let's be friends — Like and Review us on Facebook!
How did we do? Help us help you.

Make email marketing work for you with these subject lines
These examples should give you an idea of the types of email subject lines that can work for your business. Like anything in marketing, keep track of the success of your email marketing or newsletters that you send out to see what customers and prospects are opening and responding to.
Get more subject line resources here: