The Ultimate Copy & Paste Email Marketing Strategy Template (How to Use It for Better Results)
For my money, there's no marketing channel that outperforms email. Why is email marketing so crazy effective?
Because it's consistent, popular, and delivers a fantastic payback.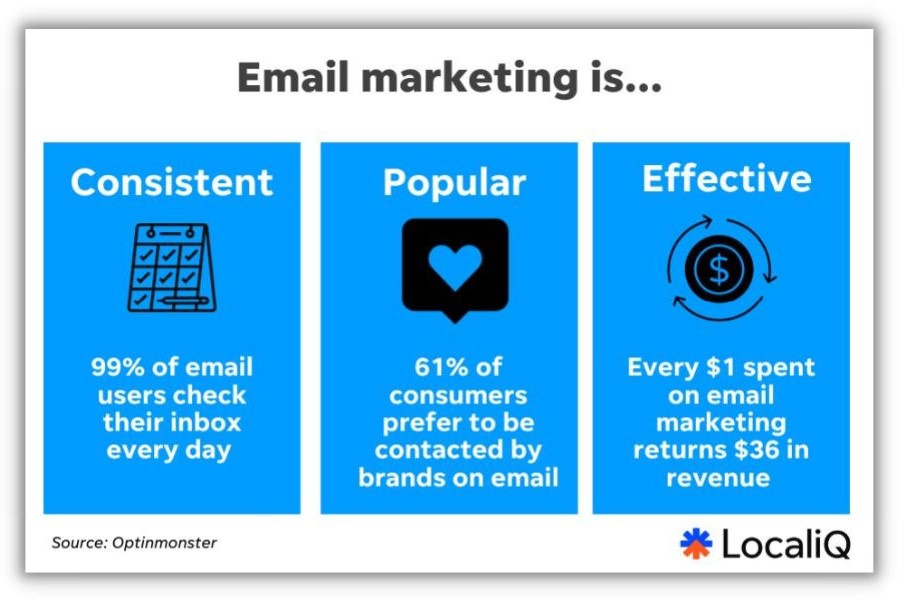 But email marketing is a long-term strategy with lots of moving parts. If you just wing it and send some random emails, you'll not only miss out on lots of sales, but you'll also end up annoying your best customers.
That's why the best email marketers I've ever worked with always have a documented email marketing strategy. It helps them keep all the moving parts organized and in view, so they send the right email at the right time to the right people.
Building a strategy document can take months of trial and error. So we created one for you.
This plug-and-play email marketing strategy template has everything you need to plan, send, and track all of your marketing emails. Just swipe it, tweak it, and fill it with the specifics of your email strategy.
Table of contents
Benefits of an email marketing strategy template
We've made it easy-breezy to complete your own email marketing strategy document. Here are a few of the ways it'll help drive more conversions from your campaigns.
It sets the foundation for your email marketing plan
There are a handful of questions you should consider before starting any marketing strategy.
For email marketing, these include:
Why are we investing in email marketing?
What do we want to get out of it?
Who is our audience?
How will we execute our email marketing plan?
Using an email marketing strategy template helps you answer these questions in an organized and thoughtful way.
It keeps everyone on the same page
Even in a small company, email marketing is rarely a one-person pursuit. There's usually at least a manager or business owner overseeing a marketer's work. And often there are multiple contributors, designers, and approvers involved.
Once you've created your email strategy template, everyone can follow along with the plan and see the progress. When someone asks if your emails are working, you can just send the link to your template.
It maintains consistency
How many times have you bought something because the brand looked familiar? You're not alone; 71% of consumers say they do the same thing. That's the power of brand consistency.
With your ultimate email marketing strategy template at the ready, you'll have everything everyone needs to keep the look, tone, and timing of your emails 100% on brand.
🙋 Just starting your email marketing program? No problem! Download this guide to small business emails to get all the templates, subject line ideas, and tips you need.
What's included in the ultimate email marketing strategy template?
We didn't just slap the "ultimate" label on this email marketing template for no reason. We wanted this to be a comprehensive, single source for everything you need to meet all of your email marketing goals.
With that in mind, this marketing strategy template is designed to be:
Flexible so you can adjust for your unique business
Exhaustive so you have all of your templates in one place
Simple so busy small businesses can use it
Each sheet of the template addresses a different aspect of your email marketing plan, from timing to email type. Here's what's included and why.
Email strategy template executive summary
An executive summary is an overview of your email marketing plan. It's useful to inform new team members what your email strategy is about. It's also a great way to stay grounded in what you wanted your email marketing strategy to be in the first place.
This part of the email strategy template includes an overview of the:
Purpose: Are you keeping people informed, selling a product, building trust?
Tools: Will you use an email automation platform, AI assistance?
Target audience: Who will receive your emails, where do they work, what do they love?
Goals: Do you want direct sales conversions, brand awareness, referrals?
Plan: What types of emails will you send and how often?
Email schedule template
The timing and cadence of your marketing emails have a direct effect on the results you'll get from sending them. Send too many at the wrong time, and your emails will be ignored or placed in the dreaded spam folder.
It gets even more complex if you send several types of emails.
Let's say you run a local brewery. Your lucky subscribers get emails about newly released beers, event invitations, and educational news from the wonderful world of potent potables.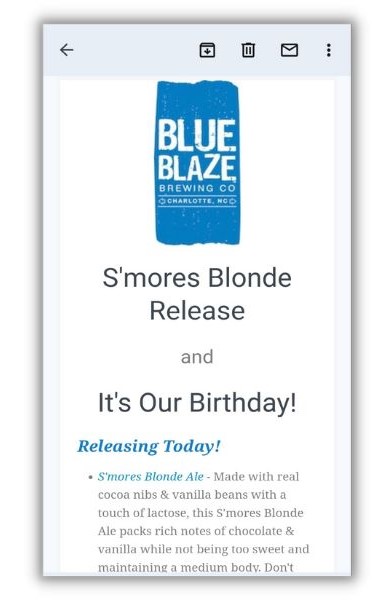 And we haven't even mentioned scheduling out holiday emails.
The email scheduling template we've included is the place to plan all of this out. It tracks things like:
Campaign: A few words to describe the email
Send schedule: What times and days will you send your emails?
Email type: Is this promotional, educational, or an invite to an event?
People responsible: Who will create and send the email?
Audience segment: Which portion of your audience will get this email?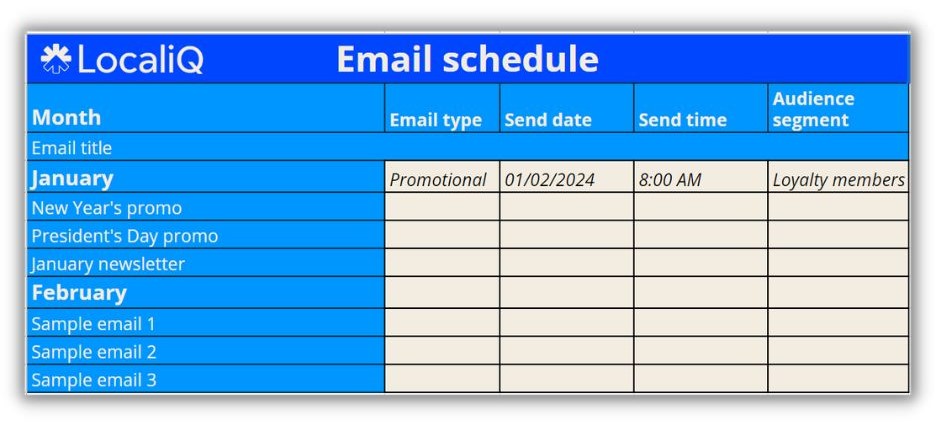 Email list growth tracker
No matter how well-timed your perfectly crafted emails are, if no one subscribes to receive them they're not going to generate any sales.
There are lots of ways to grow your email list. You can use a lead magnet like free shipping, discounts, or giveaways. You can give people opt-in forms on your website or when they visit in-person. You can even ask current subscribers to ask their friends to sign up.
With so many options, it's important to track which tactics bring you the most subscribers. The email list growth tracker helps you do that.
In the tracker you'll see:
Type: Is it a referral, giveaway, contest or other?
Offer: What are you giving in exchange for someone's email?
Location: Are you collecting addresses from a website popup, email, or in-store drive?
Run time: When will the action start and stop?
Tracking: How many new subscribers came from this campaign?

Audience segment template
A sure-fire way to boost email open and click-through rates is to send emails that matter to your subscribers. Audience segmentation helps you match the right email to the right people.
Does your store sell clothes for all ages and genders? Make sure each subscriber gets the messages that'll make them click.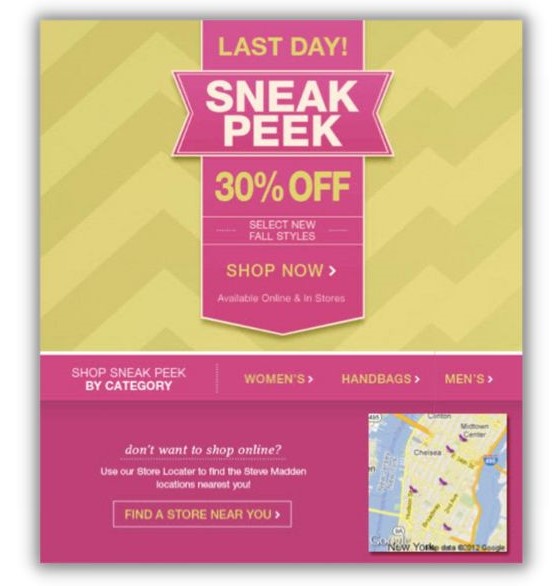 You can group segments of your audience by geography, demographics, purchase history, and much more. Then send them targeted emails based on those characteristics.
The audience segment template is where you list and describe each of your email list segments. With this information handy, anyone who creates or schedules an email can quickly decide which group should get it.
The information you'll keep in this template includes:
Segment title: A word or two that labels this group for easy reference.
Segment description: What makes this group different (behavior history, location, interests)?
Segment triggers: What triggers someone to join or leave this group (e.g. they make a purchase, newly subscribe, join your loyalty program).

Email content type template
With email marketing automation, it's ridiculously easy to plan out a bunch of different email types. For example, a small business could push out a monthly newsletter, personalized birthday emails, promotional emails, order confirmation emails, and a dozen others.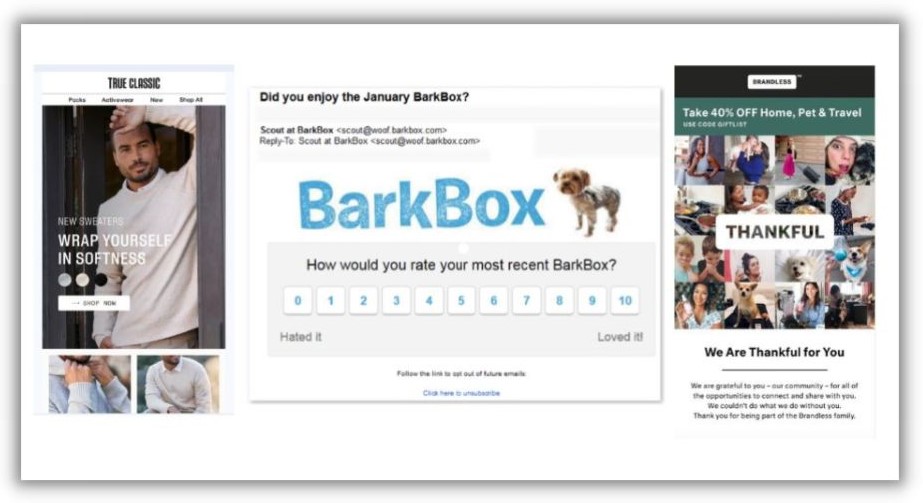 You'll reuse most of these emails over and over again with only small edits. With this template, we're going to organize all of your different email templates. It's a template of templates!
Here's what we'll plug into this template:
Email name: A word or two that labels the template for easy reference
Email type: Newsletter, promotional, informational
Frequency: Monthly, seasonal, triggered (birthday, etc.)
Copy: Link to Word or Google Doc with signature, company boilerplate, and body copy templates that get reused
Design assets: Link to an image or design template folder

Email subject line template
Other than maybe segmenting your audience, there's nothing that will improve your email open rates more than writing highly clickable subject lines.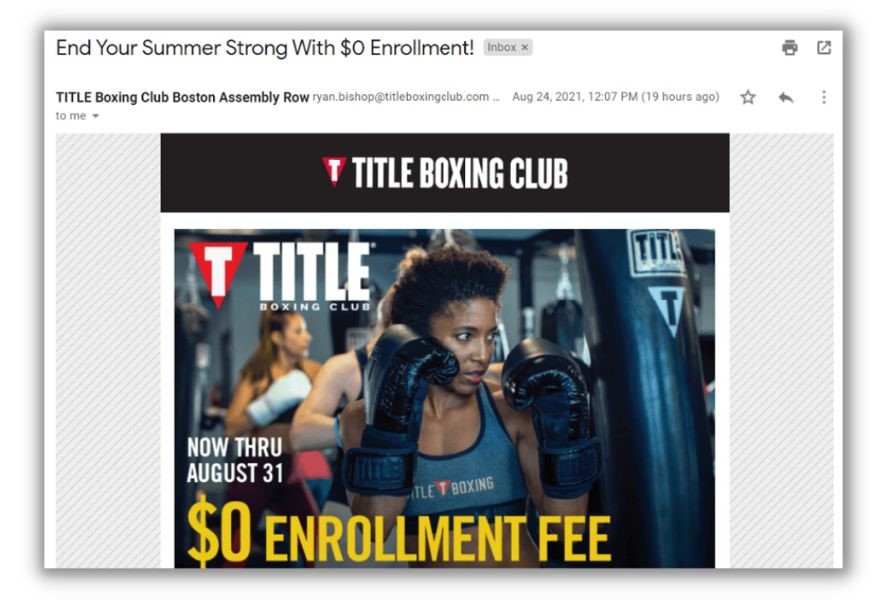 Those few words are so influential that almost half of people responding to one study said they decide to open an email just from the subject line alone.
The challenge is to continually come up with the words that win the clicks. This template is a place for you to park subject line templates that perform well.
We've seeded the list with several fill-in-the-blank subject lines and added some resources with hundreds of other ideas. Add the ones you try to the list. And if you like, add the click-through rate you get when you use these subject lines.
To make subject lines easy, your email subject line template includes:
Subject line templates: Fill-in-the-blank options your team can use over and over
Email type: The types of emails (promotional emails, reminder emails) these subject lines are written for
Open rate: The email open rate you get for each subject line
👋 Ready for more inspiration? This list of subject lines for every month of the year has options for promotions, newsletters, and just about any business email you need to send.
Call to action template
Calls to action (CTAs) are the pointy tip of your email marketing spear. They're the few little words that motivate someone to do the thing you really want them to do.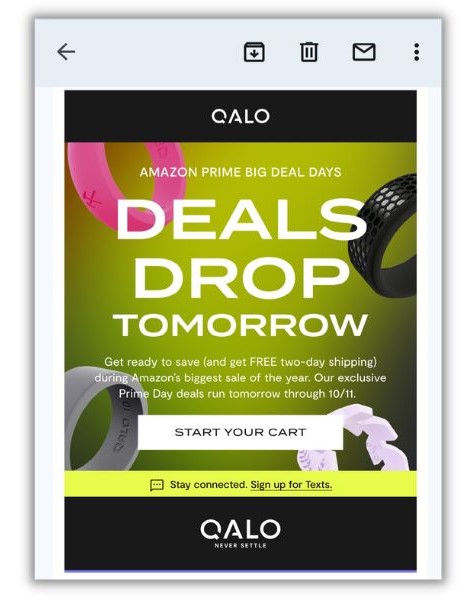 Since they're so important, it's a good idea to keep a running list of CTAs you can test, track, and use over and over.
In the call to action template, you'll enter:
CTAs: A running list of calls to action
Email types: The types of emails each CTA should be used in
Click-through rate (optional): The click-through rate (CTR) you get from each CTA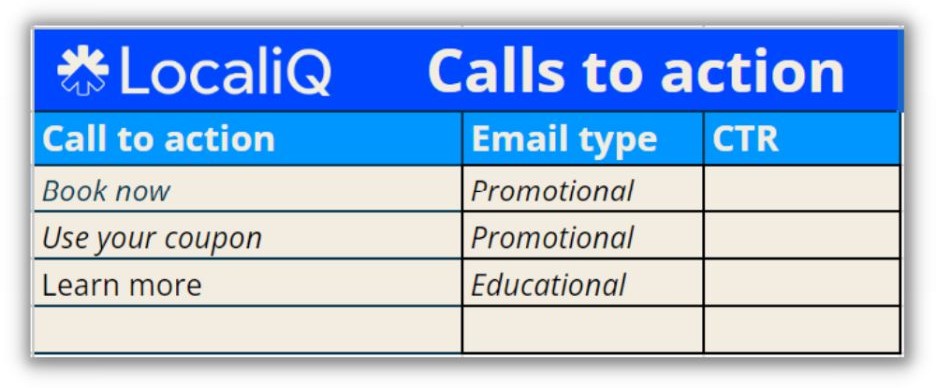 Email A/B test tracking template
Email A/B testing is when you create two nearly identical emails, change one aspect like the subject line or CTA, and see which performs better.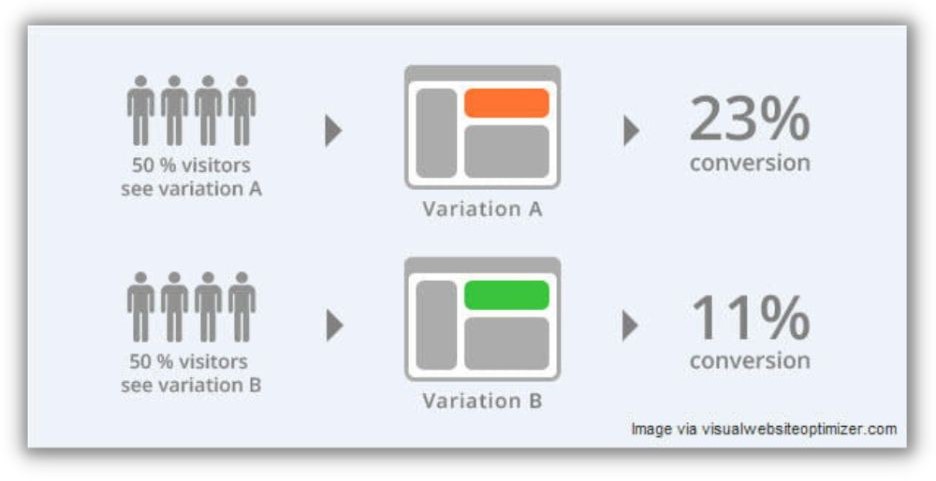 What's awesome about email marketing is that you can run A/B tests like this basically for free, unlike with paid ads.
What we need is a way to keep track of our A/B test results so we can see the winners and continue to optimize our emails.
In the email A/B test tracking template, you'll have cells for:
Variable: Which aspect of the email did you test (e.g. CTA, subject line)?
Variants: What change did you make?
KPI: Which key performance indicator are you testing?
KPI result: What was the result of each option?
Email KPI tracking template
Tracking the success of your email campaigns is a critical step in generating sales. Email marketing key performance indicators are the measuring sticks you use to do that.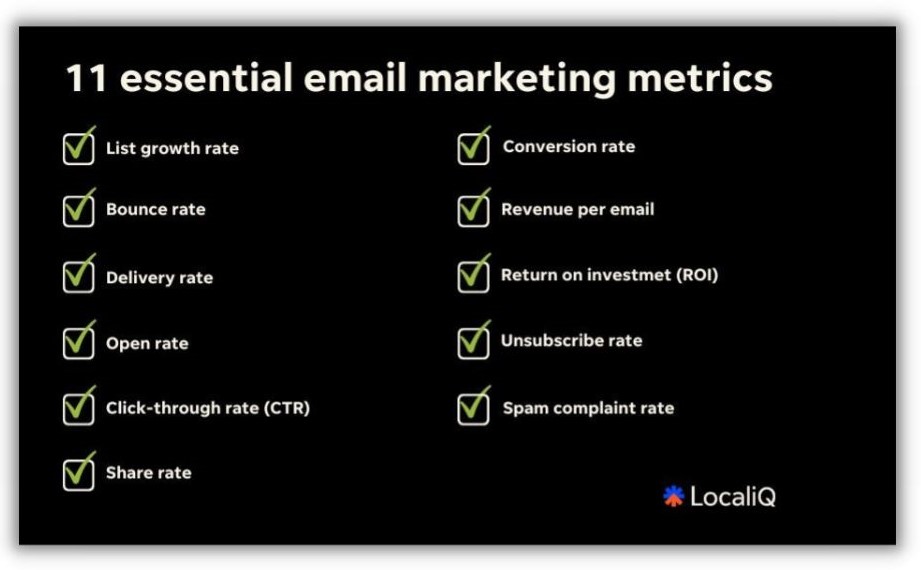 This simple tracking template is organized by month. Just add the results for each month. We've included several email marketing KPIs, but you can trim or expand the list to what's most important for your business.
You can also create different versions of these to track results from distinct campaigns or audience segments.
The email KPI tracking template includes:
Month: The time frame you've pulled KPIs for
Metric: The KPI like click-through rate and open rate

Grab your ultimate email marketing strategy template
Ready to fine-tune your marketing email campaigns into lead and conversion-driving machines?
Just open this email marketing strategy template, make a copy, and start filling in the specifics of your email marketing plan.
Get more conversions with an email marketing strategy template
They say if you fail to plan you plan to fail. I've seen that happen firsthand when a long-term marketing tactic is left adrift without a documented set of goals and guidelines. So whether you use ours or create your own, moor your email marketing campaigns with a solid strategy and you'll see incredible results (with way fewer annoyed customers).
Here are the sub-strategies to include in your email marketing plan:
Email strategy executive summary template
Email schedule template
Email list growth plan
Audience segment template
Email content type template
Email subject line template
Call to action template
Email A/B test tracking template
Email KPI tracking template