Over the years, you've probably seen Google My Business and Google Business Profile used interchangeably. You might have even wondered if there was a difference between the two. Now, Google has made a clear call: Google My Business is no longer the name of the game—Google Business Profile is here to stay.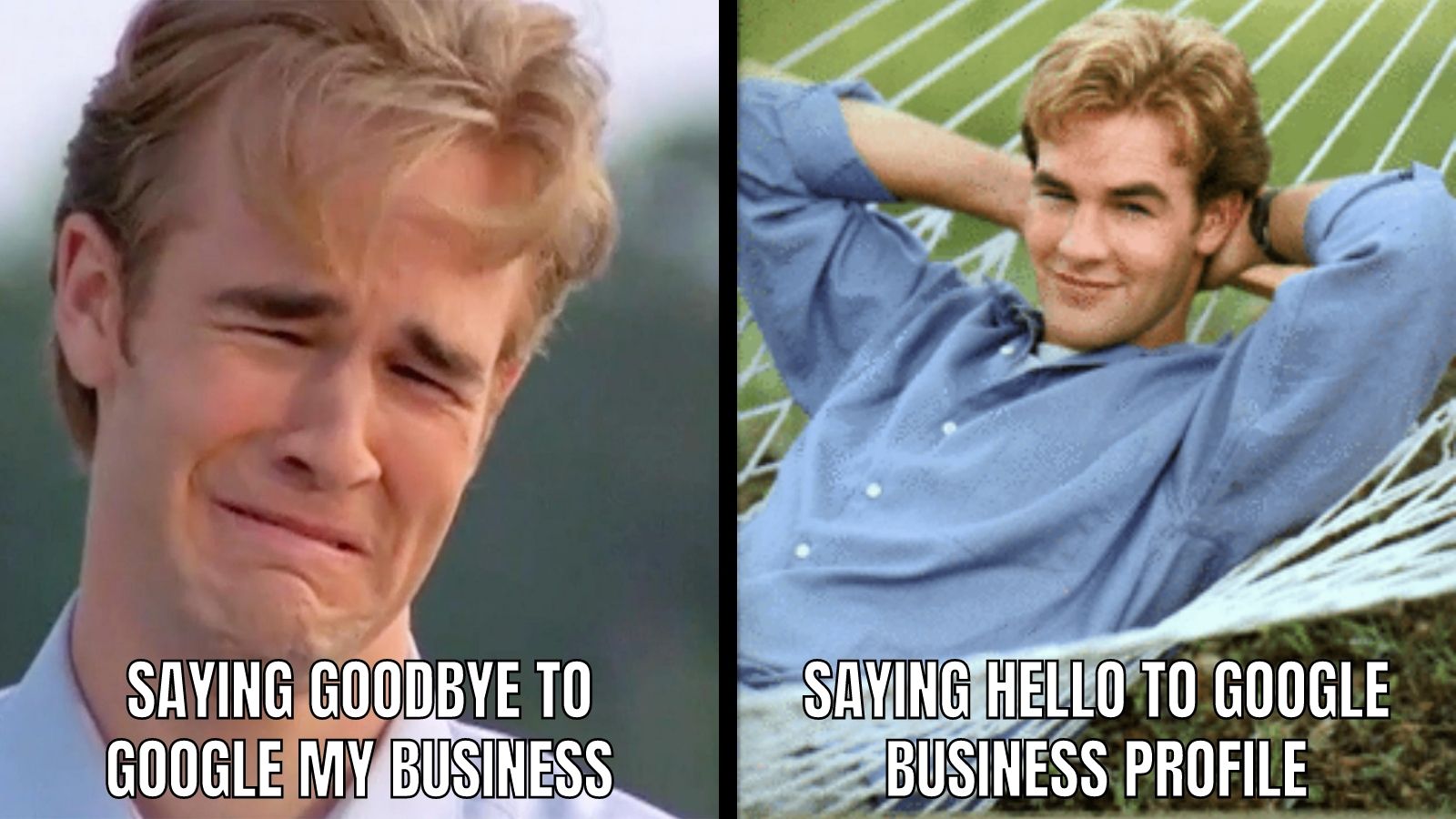 I don't want to wait for our next Google update. (IYKYK)
But what does that actually mean, and why should you care? Great questions. In this quick post, we're diving into:
What this change means.
How it impacts the way you manage your Google listing.
New features Google is rolling to your Google Business Profile.
Tips to make your listing stand out on Google Search and Maps.
Google My Business will be Google Business Profile: What this means for your business
The gist of it is: Google is renaming Google My Business to Google Business Profile. Google said they're making this change to "keep things simple."
And it really is pretty simple. There won't be much impact on your business and the way you manage your listings—unless you've been using the Google My Business dashboard.
The Google My Business dashboard will be transitioned to support businesses with multiple listings, and Google would like businesses to manage their Business Profile directly from Search or Maps.
"The existing Google My Business web experience will transition to primarily support larger businesses with multiple locations, and will be renamed 'Business Profile Manager.' We'll share more details on these changes in the months ahead." – Google
To manage your listing from Google Search, all you have to do is search for your business. You should see a menu above search results (as long as you're logged in to the account you use to manage your Business Profile) that gives you options to edit or update your Profile. From there, you can make direct changes to your listing, including updating business information, creating Google Posts, adding images, and more.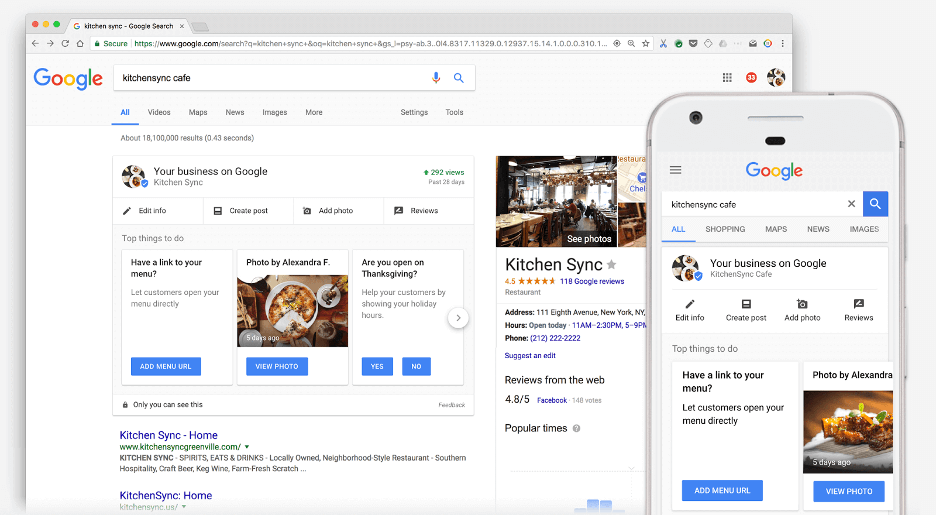 Get more details on how to manage your listing on Google Search.
To manage your listing in Google Maps, you'll follow the same process. Google has also said you can simply search for "my business" through either Search or Maps and the same options will appear. It's like magic!
This means you can clear up some space on your phone because the Google My Business app will eventually go away. But because you can manage your Business Profile through Search or Maps (which you probably already have installed!), you'll still be able to make changes to your Business Profile on the go.
New updates to Google Business Profile
If you liked managing your listing through the Google My Business dashboard, you might be a little bummed that this option is going away. But have no fear. Google has also announced some new features to get you excited about these changes.
Messaging from Search
Last year, Google added a way to let you chat with customers on Google Maps. Now, they're rolling out that feature on Google Search, too. This will allow you to see and respond to customer messages from either Search or Maps.
This month, Google will also roll out read receipts so you'll be able to see when a customer saw your message (and they'll be able to see when you saw theirs).
Access to detailed call history
Google will also provide more detailed information about which calls came to your business from your Business Profile. This can help you see the effectiveness of your listing at driving calls—and customers.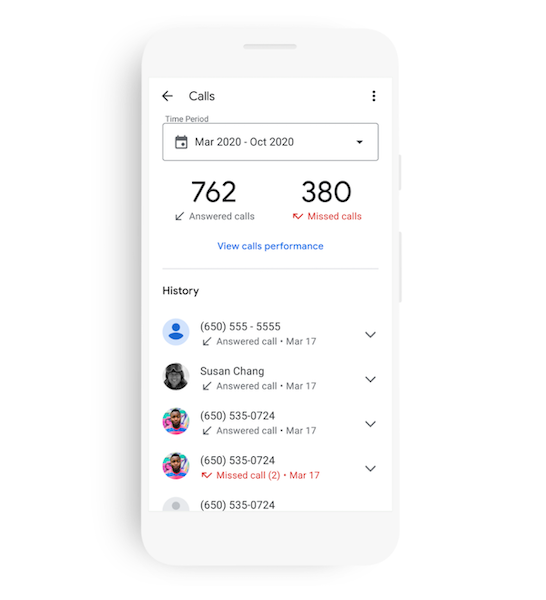 5 quick tips to make your Google Business Profile stand out
Your Google Business Profile can help you capture local searchers looking for businesses like yours right now. Make the most of your Google Business Profile with these five quick tips.
1. Claim and verify your Business Profile
The first step is to claim and verify your Business Profile. Follow these steps from Google to add your business if it's not there already:
If you just need to claim your Google Business Profile, follow these steps: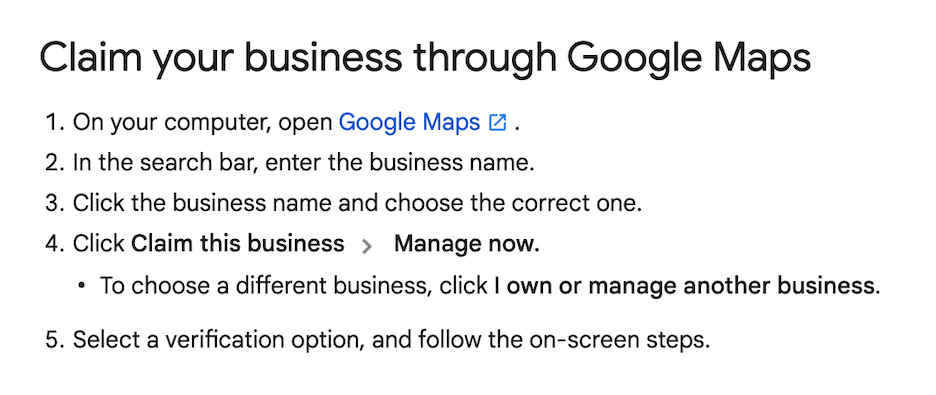 Related: Find out how to protect your Google Business Profile from inaccurate edits.
2. Fill out all the information for your Business Profile
Google gives you a lot of opportunities to optimize your Google Business Profile including adding a description of your business, your business category, product information (if applicable), Google Posts, and even safety information with protocols around COVID-19. Make sure to take advantage of all of these fields.
This Google Business Profile includes a robust business description and relevant Google Posts.
3. Make sure your business information is accurate
Once your Business Profile is claimed and verified (or if you had an existing listing), make sure all the information listed is accurate.
Do a quick check that this information is correct:
Business name (if you have multiple listings, you want to list your business name the same across all of them)
Hours of operation
Website URL
Phone number
4. Add some images to your Google Business Profile
Images can help your Business Profile listing stand out on Search or in Maps results. Add some relevant and helpful images that will entice visitors to your business. Google suggests adding images for:
Your logo
A cover photo that gives a good representation of your business (such as your storefront, the inside of your location, or your team)
Exterior photos
Interior photos
Product photos
Common areas
Rooms
Team photos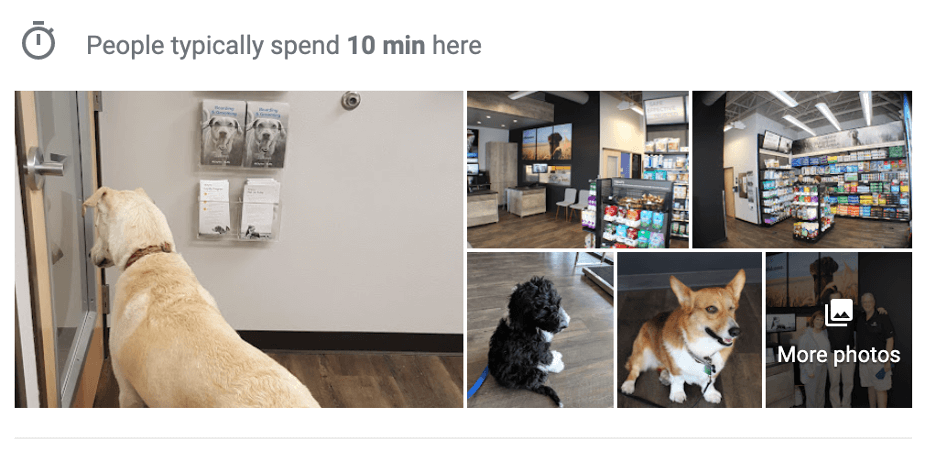 This vet added pictures of its furry clients, team photos, and interior images of its office.
Get more tips from Google on the types of photos to add to your Google Business listing.
5. Manage your Google reviews
Reviews can make or break your Google Business Profile. When someone searches for "best" before a business category, Google will automatically weed out Business Profiles with less than 4 stars to show in results. So, make sure you're getting Google reviews and responding to every review you get—especially the negative reviews.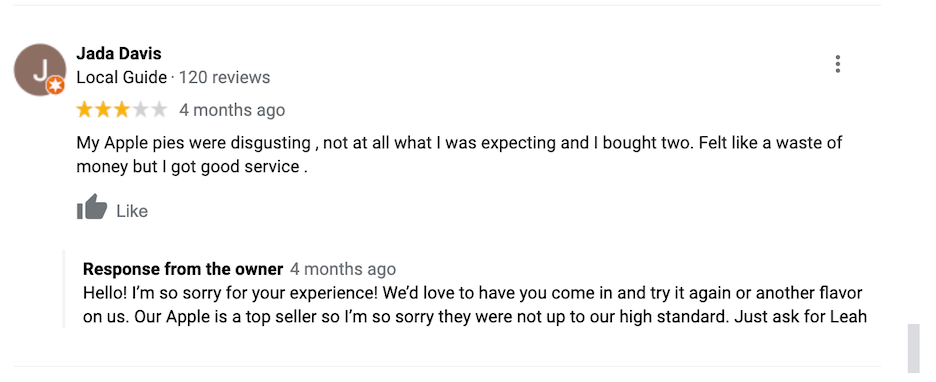 Make your Google Business Profile shine in 2022
One thing is certain: Google isn't going to stop making changes and updates. But by using these updates to your advantage, you can make your business stand out on the world's largest search engine and get more customers in the process.
Want to know how your Google Business Profile and other listings look? Try our free business listings grader!