Oh, hashtags. So simple, yet so surprisingly complicated. If you don't know where to start, that is.
In an effort to make sure you're using hashtags for your business to boost your social media marketing, we've created this comprehensive guide including over 335 hashtags – broken down by industry – with ideas and examples on how to use business hashtags to engage your audience, reach new users, and take your social media game to the next level.
What is a hashtag?
Let's start with the basics. A hashtag is a word or phrase that has the hash sign (#) in front of it. The hash sign turns the word or phrase into a metadata tag, which automatically groups all posts containing that hashtag together on that channel. That makes it very easy to track the content and all related posts.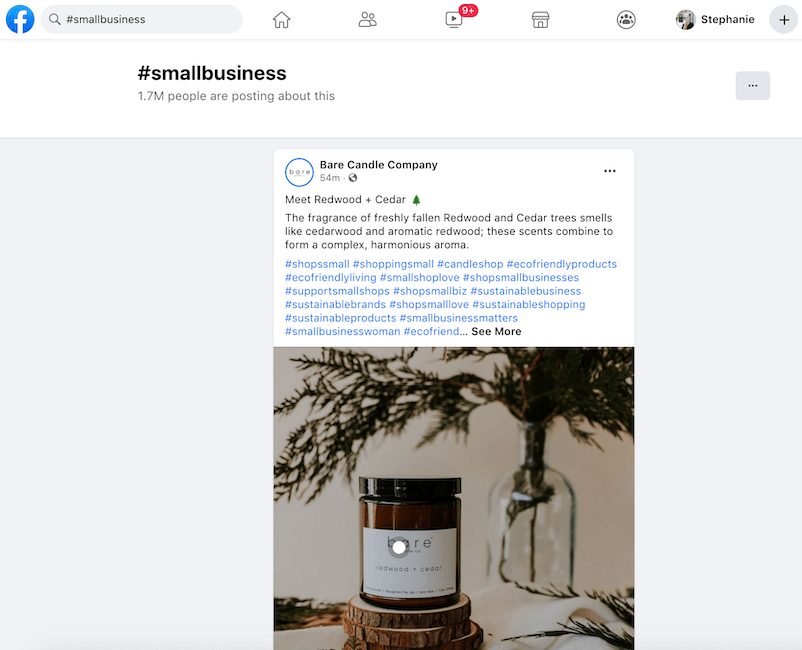 You can use hashtags on pretty much any social media channel, but they tend to be most popular on Instagram and Twitter, although people and businesses still use them on LinkedIn, Facebook, YouTube, and TikTok.
Benefits of using hashtags for your business
You might wonder why you should think about a hashtag marketing strategy in the first place. They may seem silly or arbitrary, but the reality is that using hashtags can give your business a real boost on social media.
Consider these big benefits of using hashtags for your business:
1. Help you get found by a relevant, interested audience
Because hashtags allow you to categorize social media content by sorting it by topic or interest, it makes your content more easily discoverable, as people with an interest in those topics can search the relevant hashtags and find your posts.
For example, when looking for a wedding photographer, a couple might want to see examples from local photographers to get a sense of their styles and who would be a good fit for their wedding. They could search #austinphotographer on Instagram to easily find that information from photographers using that hashtag.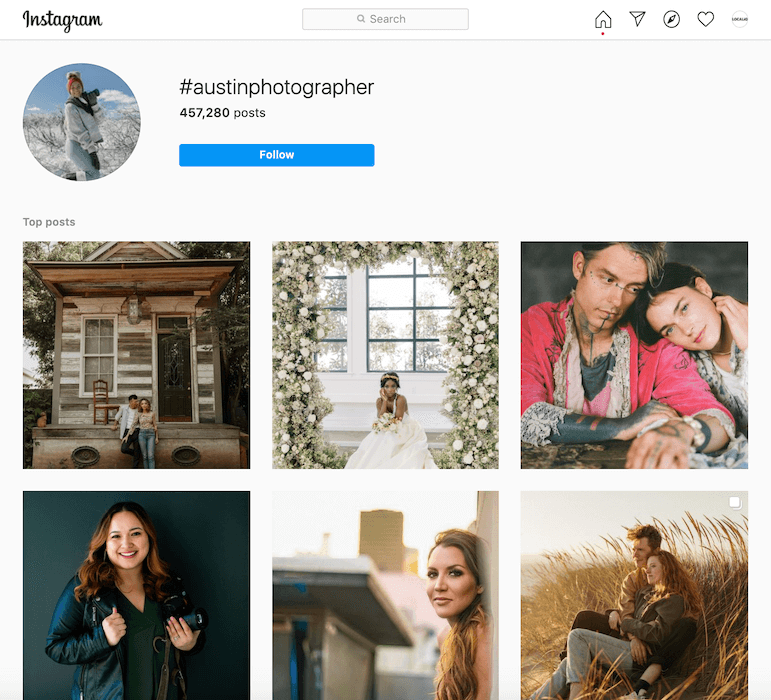 2. Help you build a community
By using and engaging with hashtags that are relevant to your industry, location, or custom to your business, you can join in on current discussions and encourage others to get involved in the conversation as well.
3. Increase engagement with your posts
When a hashtag falls into a broad category, you become visible to people who may not be current fans or followers of your business – but who might be interested after seeing your post with similar hashtags. And that can help you not only get new followers but increase engagement with your posts.
In fact, Instagram posts with hashtags get an average 12% more engagement than those without hashtags.
How to find hashtags for your business
Technically, you can make anything into a hashtag–all you have to do is #add #the #hash #sign and make sure not to leave a space between your #hash tag (because the social platform will only track the tag directly after the hash sign).
But, adding too many hashtags is ineffective and will make your social media posts look spammy. Instead, it's important to choose the right hashtags for your business to help you reach and engage with your audience.
There are four different types of hashtags you might use for your business:
Trending hashtags: These are hashtags that have a large volume of posts associated already and may be tied to an event or pop culture moment, like #BlackHistoryMonth or #goldenglobes2021.
Industry hashtags: Hashtags that are specific to your industry, like #karate #karatekids #blackbelt
Location hashtags: You can use hashtags that tie your specific karate studio to your location such as, #LAkarate #karateboston #centervillejudo
Business-specific custom hashtags: (AKA branded hashtags) These hashtags are typically a business's name, a play on the name, or the business's slogan or catchphrase, like #TigerKarate for the name of your karate studio.
Finding hashtags to use for your business is simple. Here are some ideas:
Use free tools or resources (like this post!) to identify popular hashtags.
Download a social media content calendar to get hashtag ideas to use throughout the year.
Look at hashtags businesses like yours are using (we'll share some popular hashtags by industry below!).
Look at hashtags businesses in your area use.
Look at hashtags your audience uses–this will give you an idea of what they engage with.
How to use hashtags for your business
The best hashtag marketing strategy incorporates a mix of hashtags, including industry-specific, location-specific, custom, and trending. While this may sound complicated, it simply takes a little practice, and then you'll be hashtagging like a champ in no time!
Here are some general tips to get started using hashtags for your business:
1. Don't have more hashtags than words
Nothing can make your posts look spammier faster than seeing a wall of hashtags–especially on Facebook, Twitter, and LinkedIn. Hashtags are meant to complement, not overwhelm. While using hashtags make it easier for people to find your content, don't include dozens of hashtags for the purposes of more reach and likes. No one likes "hashtag dumping." Keep the number of hashtags reasonable.
Here are some suggested numbers of hashtags to use by channel:
2. Don't hashtag all the time
You don't need to use a hashtag with every post – you can hashtag where it applies. There will be some posts on certain channels that don't need a hashtag. This is where having a channel-specific social media strategy can be beneficial so you can determine when and where you need to add a hashtag to drive the best engagement with your business's social profiles.
3. Don't be afraid of custom (or branded) hashtags
While it's important to use location-specific, industry-specific, and popular hashtags in your post, it can also be beneficial to create a custom (or branded) hashtag to use on your social sites – especially on Instagram. You can also encourage your fans and followers to use your hashtag in their posts, which can help you find posts to use for user-generated content, which is when you reshare content about your business from a fan on social media.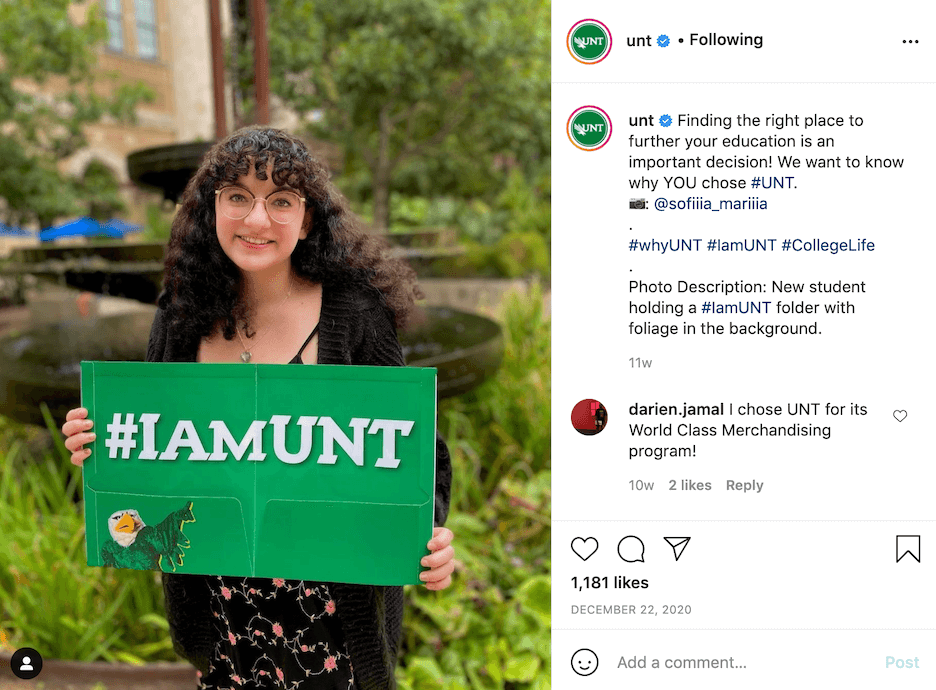 Creating a branded hashtag is simple. Let's revisit our example from earlier: If your karate studio is called "Tiger Karate," your business-specific hashtags could be #TigerKarate, #TKarate, or something similar. If your karate studio's catchphrase is "tiger strong," another great hashtag to use would be just that: #TigerStrong. You could also try variations like "#KarateFit or #TigerFit or #TigerWorkout, etc.
Your custom hashtag should be simple, easy for customers to remember, and consistent so you can collect all your posts under one hashtag to track engagement.
Popular hashtags by industry (with examples!)
Each industry has specific hashtags that resonate with its audience – you just have to know where to look. Luckily, we've compiled the most popular hashtags by industry for you here with examples.
Automotive hashtags
You can use hashtags for your dealership, car repair center, or tire shop to advertise your products and services, share customer testimonials, and highlight your employees to build trust with prospective customers.
Here are some of the most popular automotive industry hashtags to use for your car dealer social media marketing along with some examples.
#carsforsale, #trucksforsale, #newcars, #usedcars, #preownedcars, #carselling, #carbuying, #forsale, #carsales, #dealership, #carbuyer, #autosales, #carbusiness, #newcarsforsale, #usedcarsforsale, #cardealership, #carsofinstagram, #collisionrepair, #carrepair, #carmaintenance, #newtires
Financial services hashtags
In the financial services industry, you can use hashtags to amplify posts about your finance tips, drive people to your posts to click on your website, and to view client testimonials. Check out some of the most popular hashtags for those in the financial services industry:
#finance, #financetips, #investment, #entrepreneur, #investing, #success, #financialfreedom, #wealth, #stocks, #money, #accounting, #stockmarket, #investor, #trading, #taxes, #financialmanagement, #financialgoals, #entrepreneur, #wealthmanagement, #smallbusiness, #financialadvice, #lifeinsurance, #investing, #bookkeeping, #wealthbuilding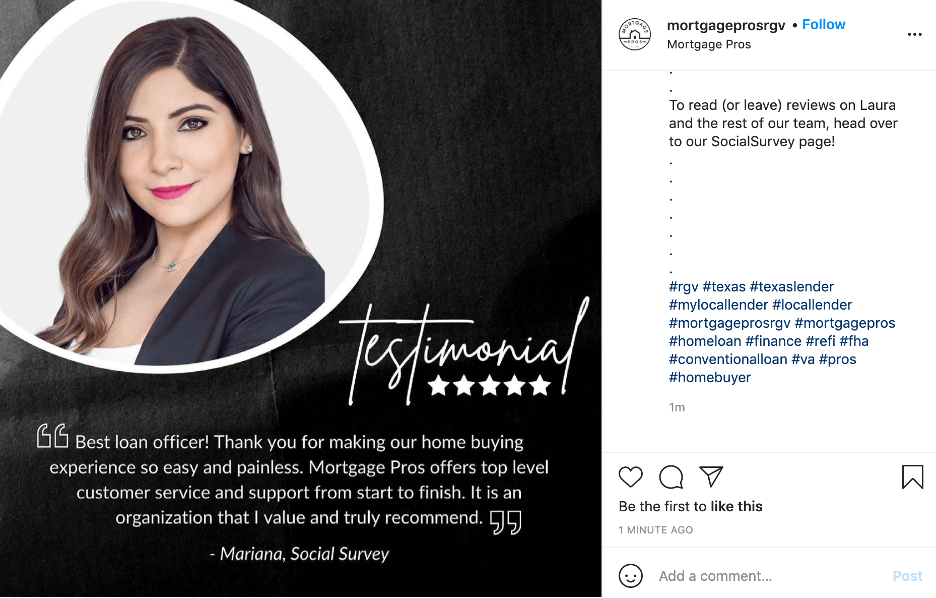 Home services hashtag ideas
In the home services industry, especially for cleaning services, interior design firms, and home builders, Instagram is going to be your best bet for using hashtags to showcase your work and your happy customers.
On Twitter, Facebook, and LinkedIn, you can use hashtags to attract people to your posts, which can work especially well for home services businesses where you might be sharing tips or tricks homeowners would be looking for like plumbing tips or lawn maintenance ideas.
Try using some of these popular home services industry hashtags:
#interiordesign, #homedecor, #home, #decor, #interiors, #furniture, #homedesign, #interiordesigner, #homesweethome, #exteriordesign, #construction, #garden, #gardening, #designinspo, #designinspiration, #plumbingtips, #cleaninghacks, #plumber, #homecare, #homeimprovement, #airconditioning, #maintenance, #lawncare
Healthcare hashtags
In the healthcare industry, you can use hashtags to promote your posts along with specific health-related focuses, like breast cancer awareness, or to get more people to view your content on your healthcare system's blog or website.
Here are some popular healthcare hashtag ideas:
#healthcare, #healthandwellness, #wellness, #healthyliving, #getyourcheckup, #checkup, #health, #telehealth, #doctor, #selfcare, #pharma, #medtech, #hospitals, #covid19, #womenshealth, #breastcancerawareness, #cancerprevention, #endcancer, #hearthhealth, #hospital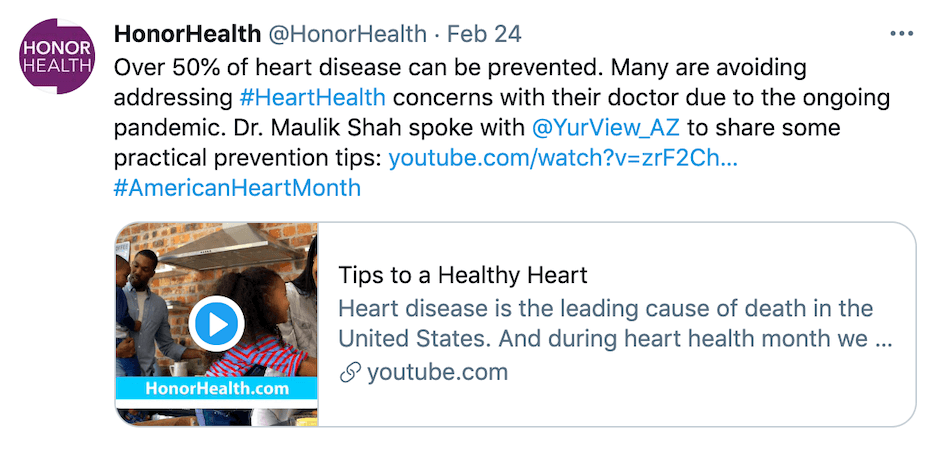 Food and beverage industry hashtag ideas
The restaurant industry lends itself well to hashtags on Instagram because, let's face it, who doesn't love to share a good food pic? Use hashtags to promote your specials, new menu items, and more using these ideas:
#food, #foodie, #foodies, #foodphotography, #yummy, #delicious, #foodlover, #healthyfood, #tasty, #yum, #hungry, #eat, #healthy, #homemade, #alcohol, #booze, #beer, #beersontap, #pizza, #sushi, #happyhour, #cleaneating, #goodeats, #brunch, #tacotuesday, #sundayfunday, #foodgasm, #chef, #lunch, #restaurant, #breakfast, #coffee, #coffeeshop, #[your business name]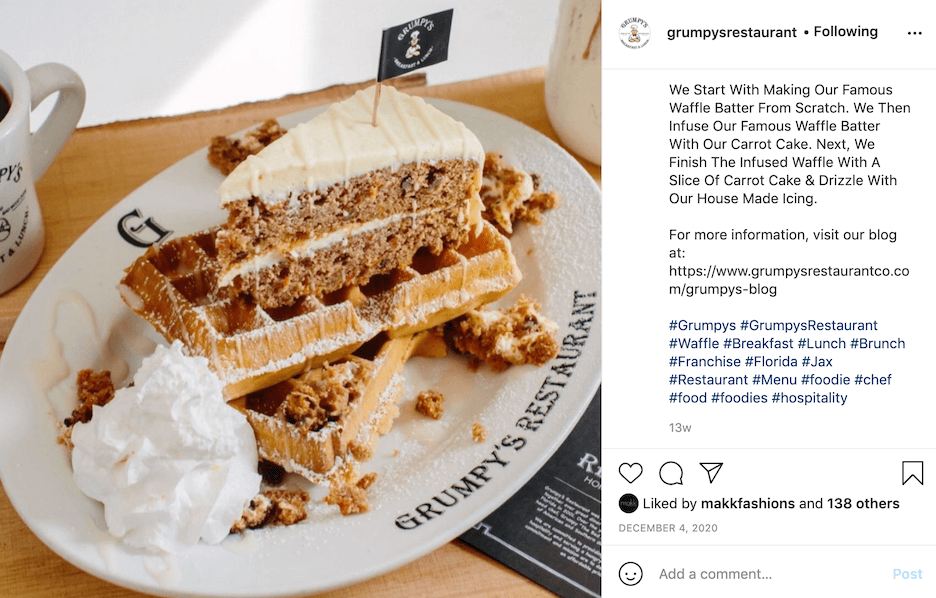 Fitness and wellness hashtags
The fitness and wellness industry has a lot of opportunities for using hashtags to promote your content, tips, facilities, and classes.
Use these fitness and wellness industry hashtag ideas to get started:
#fitness, #gym, #workout, #fit, #fitnessmotivation, #motivation, #bodybuilding, #training, #health, #fitfam, #sport, #crossfit, #lifestyle, #healthy, #strong, #fitspo, #wod, #gymlife, #healthiswealth, #fitmom, #healthylifestyle, #health, #hiit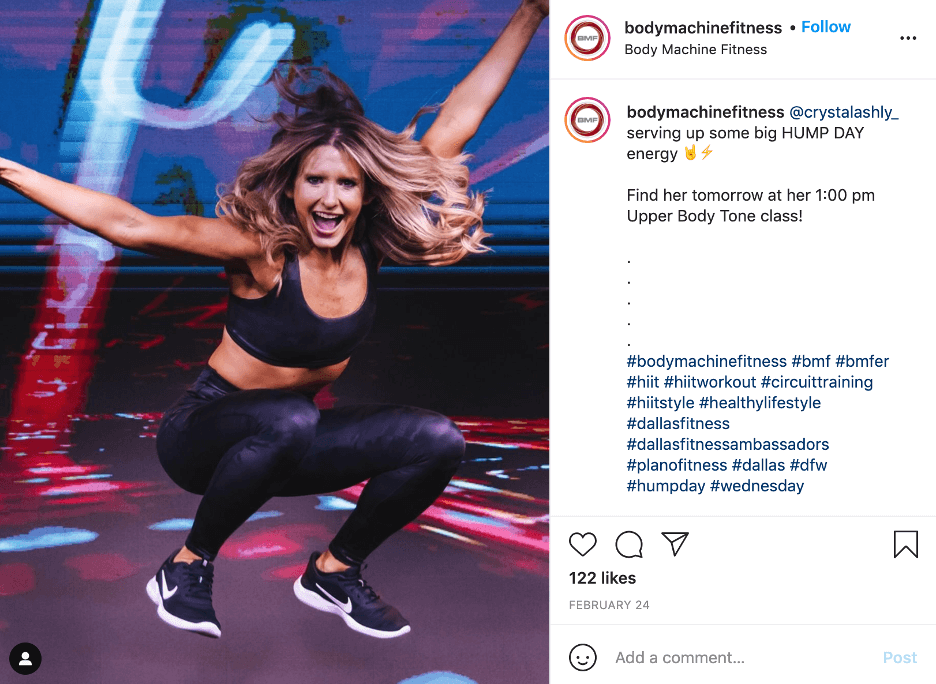 Education hashtag ideas
For schools and universities, you can use hashtags to spread the word about your campus and help current and future students find you. Schools are also prime candidates for custom hashtags that you can encourage your students, faculty, and fans to use in posts.
Here are some hashtag ideas to boost your school's social media marketing:
#school, #college, #university, #inspiration, #learning, #motivation, #teacherlife, #teachertuesday, #studentlife, #success, #knowledge, #learn, #lifegoals, #teacher, #study, #student, #teachergoals, #virtuallearning, #onlinelearning, #distancelearning, #highered, #collegelife, #admissions, #alumni, #schoolspirit, #studentspotlight, #[your university], #[your university]life, #go[your school mascot]
Real estate industry hashtags
For those in the real estate industry, there are many opportunities to use hashtags to engage a new audience, find prospective buyers or renters, and share stories from happy clients.
Here are some popular real estate hashtag ideas:
#realestate, #broker, #forsale, #newhome, #househunting, #property, #mortgage, #home, #listing, #justlisted, #justsold, #newlisting, #openhouse, #offmarketlisting, #homeforsale, #eatinkitchen, #petfriendly, #dogfriendly, #catfriendly, #midcenturymodern, #colonial, #victorian, #townhouse, #condo, #starterhome, #pool, #realestateagent, #homeforrent, #apartmentforrent, #milliondollarlisting, #curbappeal, #renovated, #[your city]homeforsale, #[your city]openhouse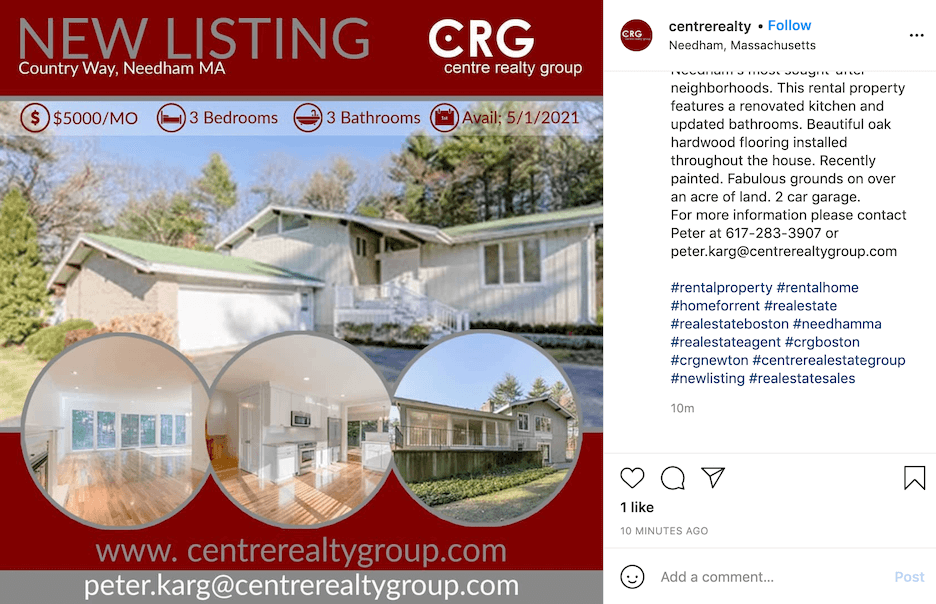 More hashtag ideas
If you're still looking for hashtag ideas for your business, we've got you covered. Check out these popular hashtags to incorporate into your social media marketing strategy.
Hashtags for small businesses
Use these hashtags to promote your small business and help people find businesses like yours on social media.
#smallbusiness, #shopsmall, #supportsmallbusiness, #handmade, #shoplocal, #supportlocal, #smallbusinessowner, #familyowned, #blackownedbusiness, #blackowned, #womanownedbusiness, #supportsmallbusinesses, #smallbiz, #smallbizlife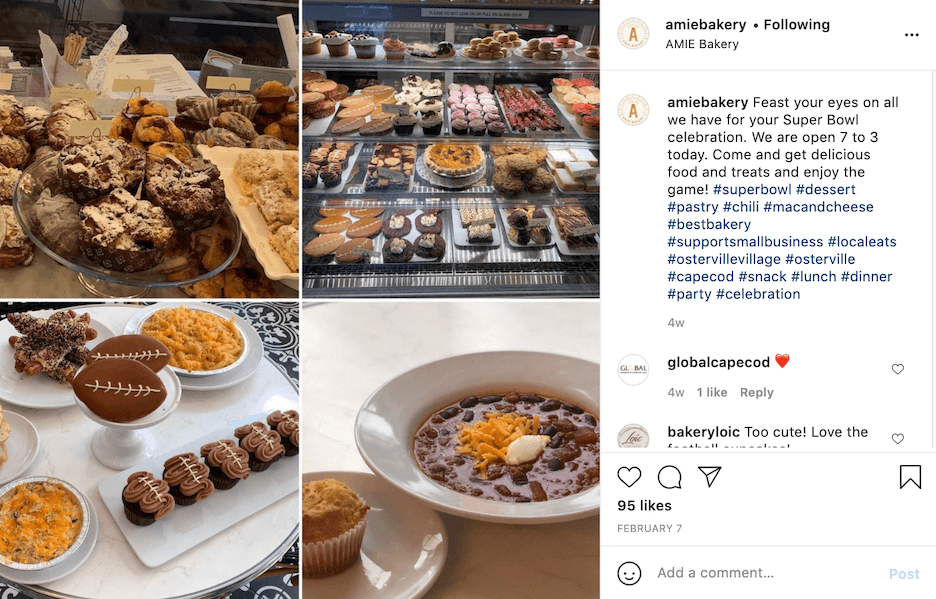 Weekly hashtags
You can use these hashtags for posts every day of the week.
Sunday Hashtags: #sundayfunday, #sundaybrunch, #sundaybest, #selfiesunday, #selfcaresunday, #lazysunday
Monday Hashtags: #motivationmonday, #mondaymemories, #mondaymood, #manicmonday, #mancrushmonday
Tuesday Hashtags: #transformationtuesday, #tuesdaytrivia, #tuesdaytips, #tuesdaythoughts, #tuesdaytreat, #tacotuesday, #twofortuesday, #teammembertuesday
Wednesday Hashtags: #wednesdaywisdom, #wednesdaywins, #wellnesswednesday, #waybackwednesday, #wednesdayworkout, #humpday
Thursday Hashtags: #throwbackthursday, #tbt, #thirstythursday, #thursdaythoughts, #thankfulthursday
Friday Hashtags: #flashbackfriday, #feelgoodfriday, #friyay, #fridayfacts, #fridayfeeling, #fridayfun
Saturday Hashtags: #socialsaturday, #shoutoutsaturday, #saturdaysweat, #saturdayswag, #saturdaynight, #saturdaysale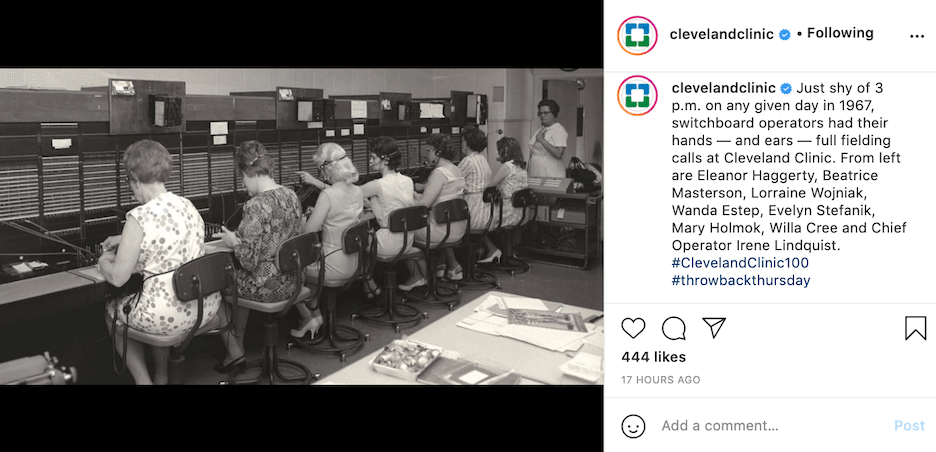 Monthly hashtags
Holiday hashtags and hashtags for monthly observances are always popular – and give you an easy way to create social posts for your audience to engage with. Here are some ideas to use each month.
January Hashtags: #happynewyear, #resolutions, #newyearsresolution, #healthyhabits, #ihaveadream, #winter, #grammys, #giveblood
February Hashtags: #valentinesday, #blackhistorymonth, #hearthealth, #groundhogday, #loveyourpetday
March Hashtags: #employeeappreciationday, #internationalwomensday, #stpatricksday, #piday
April Hashtags: #aprilfools, #spring, #easter, #taxday, #nationalvolunteermonth, #earthday
May Hashtags: #cincodemayo, #mothersday, #memorialday, #vacation, #teacherappreciation
June Hashtags: #nationaldonutday, #fathersday, #dadjoke, #selfieday, #schoolsout, #summer
July Hashtags: #nationalgrillingmonth, #july4th, #nationaljunkfoodday, #summervacation, #summervibes, #bbqtime
August Hashtags: #backtoschool, #bookloversday, #lazyday, #familyfun
September Hashtags: #laborday, #firstdayoffall, #fall, #fallfashion, #autumndecor, #leaves
October Hashtags: #worldmentalhealthday, #trickortreat, #halloween, #spooy, #pumpkins
November Hashtags: #smallbizsat, #thanksgiving, #happythanksgiving, #thankful, #blackfriday
December Hashtags: #tistheseason, #happyhanukkah, #christmas, #newyearseve, #holidays, #holidaygiftideas, #holidaygiftguide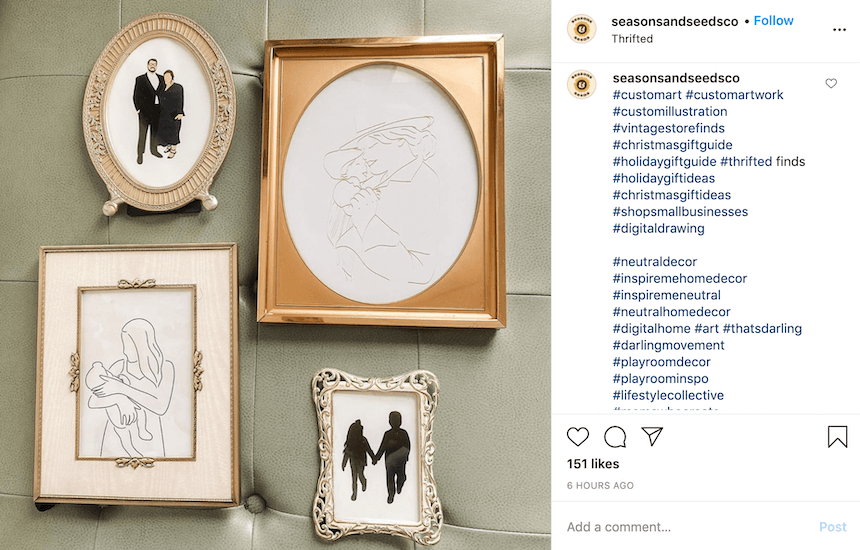 (We have 120+ more holiday hashtags you can use November-December!)
Get started with hashtags for your business
Using hashtags as part of your social media marketing strategy can help you take your engagement to the next level. Add these hashtag ideas to your posts, like and follow accounts using similar hashtags, and keep a consistent posting schedule to watch your social media engagement skyrocket.