From our makeshift work from home setup, we ask: Does the new year mean our small businesses can turn over a new leaf — or will the pandemic continue to stunt future growth?
While we creep cautiously into the year, the pandemic continues to threaten livelihoods and tether the existence of small businesses perilously close to the edge.
As such, you'd be forgiven for assuming this year is about surviving the storm rather than growing your profit margins — and in a way, you could be right.
The horizon has never looked so far away, but the pandemic has spawned a number of innovative ideas that give us hope for the year ahead.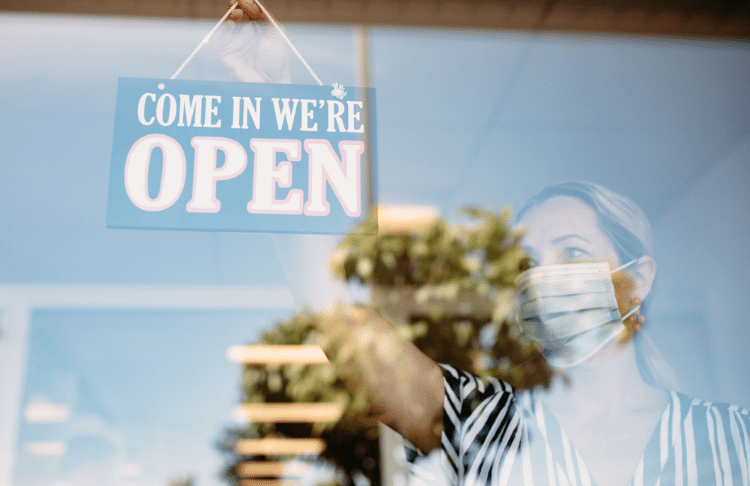 In this post, we explore the following tips to pandemic-proof your small business and give it room to grow post-pandemic:
Leaning on the support of your loyal customers.
Outsourcing work to streamline operations.
Investing in your current employees.
Building a strong presence on social media.
Read on as we explore these ideas and offer actionable advice so your small business can navigate through an uncertain, but hopeful, 2021.
1. Encourage existing customers with loyalty programs.
While it can be tempting to look for greener pastures and fresh opportunities, after a turbulent 2020, this is the year your small business takes stock of the situation and leans on its existing customer base for support.
Yes, new leads help your business to grow (and you should still look for cost-effective ways to generate leads), but it's your loyal customers who offer the financial security your business needs to rely on to weather the looming uncertainty and to truly pandemic-proof your business.
Not only are previous customers more likely to buy again based on their previous track record, but these people are also much easier — and cheaper — to reconnect with because they already exist in your database (or CRM system). It's why building customer relationships and retaining your customers is crucial.
But throughout a time that has resulted in a slow economy, people's purse strings are tightening and there's much less appetite to needlessly spend, even amongst your loyal customers.
The solution: A customer loyalty program that encourages sales by offering value to your customers over the long term.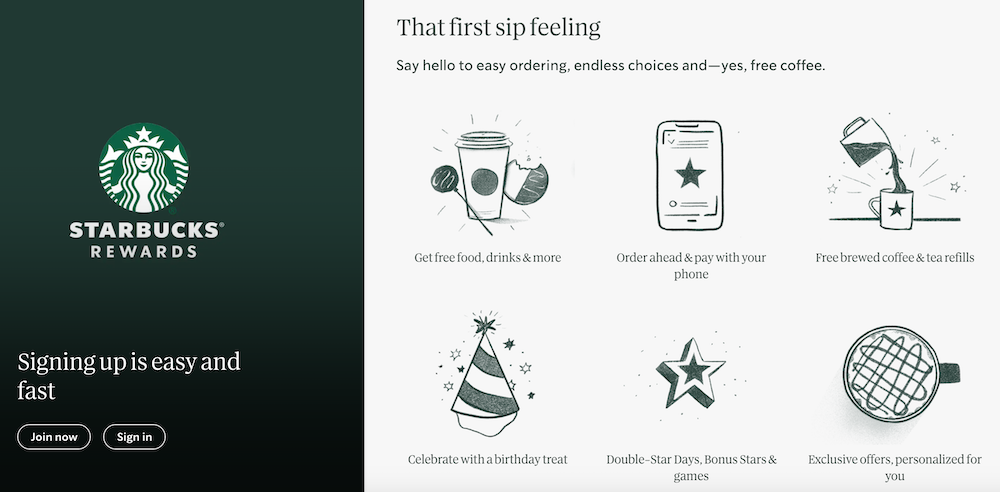 Loyalty programs are used by a variety of notable brands in a string of exceedingly interesting ways. You can easily run a loyalty program by offering stamp cards, or you can use a platform to automate this process for your business. These platforms can integrate with your business and prompt your existing customers (via email or text) about their progress. This gamifies the buying experience, tempting any wavering customers back to your business.
2. Consider outsourcing work to take the load off your shoulders.
Operational efficiency is the name of the game in 2021 — and outsourcing your workload is an effective way to take the pressure off your small business. It lightens the load, allowing you and your trusted employees to steady the ship and plan for future growth.
But that's not to say you should dump all your work in the hands of a third party, just the tasks where you lack experience and are worried about efficiency during a pivotal point in your business's life.
Outsourcing is especially useful for small businesses because hiring permanent roles is expensive, particularly if it's for a one-off project or for a highly-specialized role outside of your business vertical, like marketing for a home services business. Your business can test the waters by outsourcing expertise and become more accustomed to what a certain role requires.
As a business owner, it's understandable to feel a little skeptical about relinquishing control and decentralizing your operation. Though there are a couple of key benefits that could sway your opinion on outsourcing:
It increases the speed and quality of projects: Think of outsourcing as a time-saving tool to boost business efficiency during a demanding period. The experts you outsource to are likely to be proficient in what you ask them to do (as long as you've done your research).
It allows you to explore new opportunities and become more adaptable: During 2021, it's important for your business to explore new markets (or find your niche market) as well as ways to generate significant income. By outsourcing, you're taking the first step and expanding the capabilities of your business.
However, there are some risks when it comes to outsourcing work such as potential security issues that come with hiring someone outside your trusted bubble, plus you won't have constant oversight of the project.
As such it's important to know how to find professionals you can trust.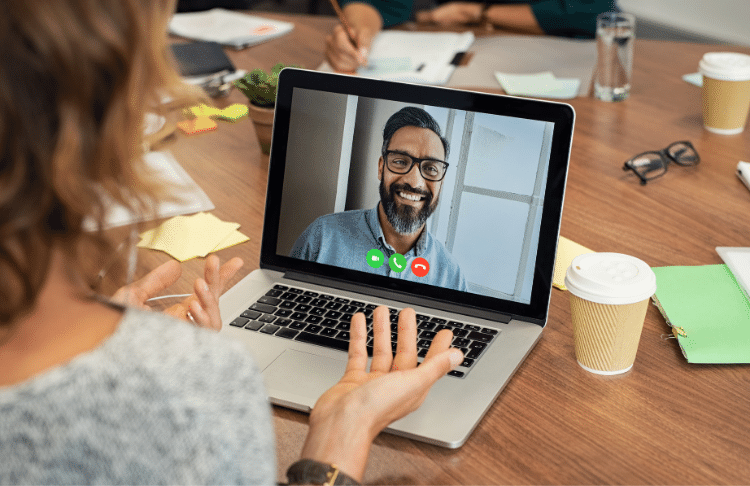 Here are some ways to find the right person or business for the job:
Search your network first: You can ask around to other local business owners, or crowdsource from your employees to see if anyone you know has solid recommendations.
Ask the right questions: Whether you're outsourcing your marketing or outsourcing your billing, it's important to carefully vet each business to find the right fit for your needs. That starts with knowing and asking the right questions to get on the same page.
Set expectations: It's important to clearly communicate your expectations for your vendor so you can measure success.
Look for examples: Case studies and testimonials will give you an idea of the type of work your partner can deliver on and what to expect.
While outsourcing isn't always budget-friendly, it can help your small business meet deadlines (and cut costs in the long run) without having to make a permanent hire during an unpredictable year.
3. Upskill employees with valuable training resources.
While outsourcing work can help streamline your operations, it's the existing crop of in-house staff in whom you should invest the bulk of your time and resources. Your employees are your business's greatest asset — and it's cheaper to retain them than hire new people.
Throughout the pandemic, your business has likely gone through peaks and troughs, either experiencing:
Significant dry spells or a lull in work.
Periods where you struggled to keep up with sudden demand.
Both cases can prompt you to make sudden changes to your roster. But we don't agree. Short term strategies like layoffs and expensive new hires can prove costly in the long run, especially given the unpredictable nature of 2021.
What's the alternative? Upskilling your employees can uncover new leaders and useful talents without having to make significant changes in your business. Plus on a more human level, people want to work for a brand that gives them opportunities to grow.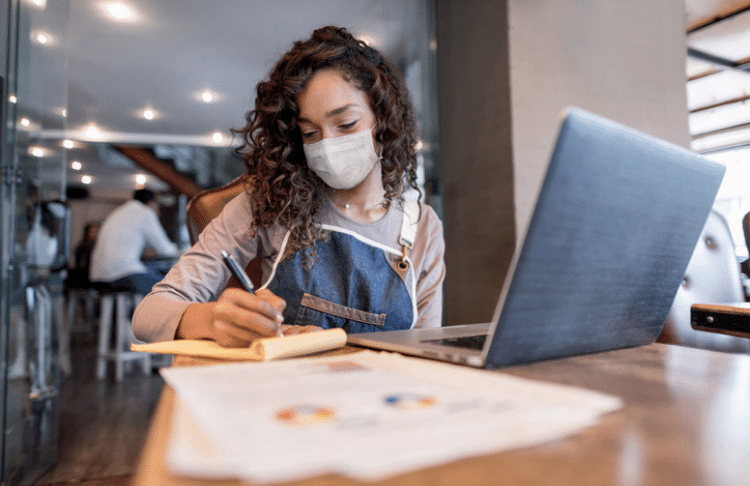 In the past, most in-house training was organic and often leveraged the knowledge of senior employees, but with the pandemic accelerating the work from home lifestyle, you must consciously invest in the training process.
The solution: Focus on a handful of expert websites to deliver valuable online training.
Learners can access the content at any time — and these online courses can deliver the same learning outcome as leveraging senior employees in less time.
With a number of platforms at your disposal, you can tailor the learning experience to your business's needs. For example, databases like HubSpot's Academy or SkillShare offer ready-made content on a variety of broad topics around marketing and branding.
Your employees may want to sharpen their skills in areas related directly to your business, in which case, you can find podcasts, free learning tools, or blogs that can provide helpful information to enable your employees to learn in the area they're most interested in. MasterClass, for example, provides training from experts (and celebrities) on a variety of topics.
Investing in courses and learning is only useful so long as you set time aside to implement the training. We recommend booking out regular monthly/weekly sessions and assigning different courses to employees based on how they want to develop and what their current skill set offers the business. By investing in your employees in this way, you're improving employee retention and fostering skills that can contribute to a pandemic-proof business.
4. Build a strong online presence with social media.
As we drift in and out of sporadic lockdowns, physical advertisements like billboards and posters are proving invisible to the general public. The pandemic has digitized the marketing world — and social media is the most cost-effective way your business can compete in 2021.
Nowadays a third of social media users turn to their accounts to research brands and inform purchase decisions. It's one thing to put your brand on social media, it's another to commit to the grind and foster a community that generates positive growth for your business.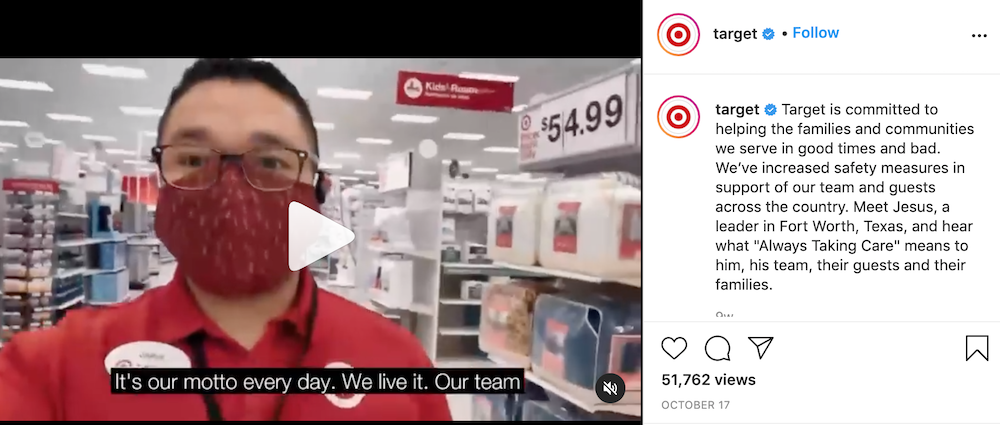 Your social media presence not only impacts brand awareness but also strengthens customer loyalty, so long as you engage with your followers in the right way. Here are some ways to improve your social media efforts and grow your business:
Create a content calendar: Consistency is key to growing your social media presence. Plan out your posts using an online calendar a month in advance. This ensures you are regularly uploading to each of your platforms.
Know your audience: Tune yourself in by getting to know your target audience.
Track the performance of your posts: Think about what's getting the most social media engagement. Your social media efforts are a constant experiment — so try lots of things and then work out what gets you the most likes, shares, and comments.
Social media lets you grow your small business at little financial cost, but it takes time before you're able to reap the rewards. Stay committed to your efforts and play the long game.
Whether any small business can experience major growth in the wake of a pandemic is as uncertain as the rest of 2021 — but you can put small steps in place to help protect your operation and pandemic-proof your business.
From leaning on your existing customer base with loyalty programs and boosting your social media presence to upskilling employees with online training resources or outsourcing work. Use these tips to bring some clarity to the year ahead.
About the Author
Jeff Cobb is the founder of Learning Revolution. He is an edupreneur and author with more than two decades of experience in the business of lifelong learning. Jeff is a vocal advocate of cradle-to-grave lifelong learning, an award-winning teacher, and author of multiple books and research reports