Roses are red, violets are blue, your competition is doing Valentine's Day marketing, are you?
Okay, maybe that's not exactly how the poem goes. However, it is true that other local businesses are (probably) already taking advantage of Valentine's Day marketing. So, it's no secret you won't want to miss out on the opportunity to promote your business this Valentine's Day. We'll give you the tools you need to do so by answering questions like:
How do you market for Valentine's Day?
What are some Valentine's Day sale and promotion ideas your business could use?
What Valentine's Day marketing tips are important to keep in mind?
By the end of this post, your business and Valentine's Day will be a marketing match made in heaven!
Related: Want marketing ideas beyond just Valentine's Day? Download our free 2023 marketing calendar packed with tips and tricks to last you all year.
Quick Valentine's Day marketing tips
Seasonal marketing can sometimes feel totally different from your business's normal promotional routine. Here are a few tips to keep in mind when creating content specifically for your Valentine's Day marketing efforts:
Remember your goals
Using your business's goals and objectives as a guiding light for your Valentine's Day marketing is crucial. Since this holiday can pass by quickly, you'll want a goal-based strategy that will be easy to implement and measure.
Plus, your goals can help you decide which Valentine's Day marketing tactic could be best for your business. For example, if one of your business's main goals is to increase traffic to your website, you may want to promote a Valentine's Day sale that links to a dedicated page on your site.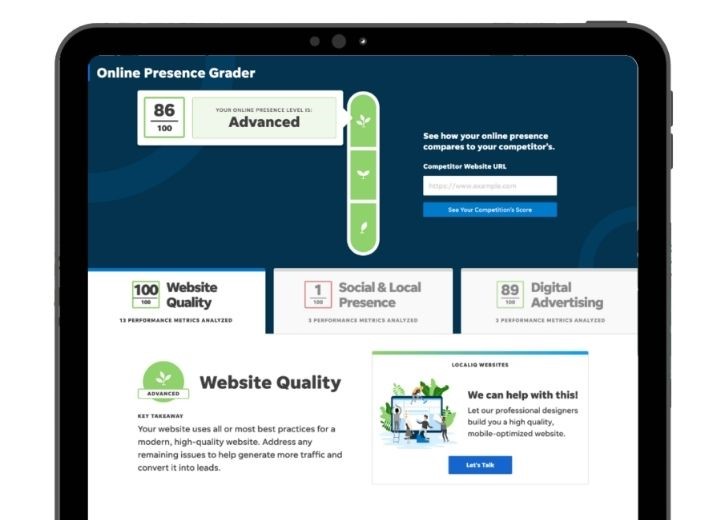 The LocaliQ website grader can help you prepare your website for any traffic coming from your Valentine's Day marketing efforts.
Have fun with it
Marketing during key holidays like Valentine's Day gives you an opportunity to think outside the box. You want your Valentine's Day marketing to be festive and fun, since it's a lighthearted day your target market is likely looking forward to.
Don't be afraid to get extra creative with your Valentine's Day marketing copy or images. Try spicing things up by including red and pink emojis in a February email subject line, or add a twist to your website banner to be temporarily Valentine's Day themed.

Know your target market
While understanding your target audience feels like a given when you're implementing Valentine's Day marketing, it can too often be forgotten in the rush to get seasonal content and promotions out there. It might sound silly at first, but picturing your ideal customer in your head can help bring clarity as to what your audience might be up to on Valentine's Day.
For example, if you know your target market trends younger, you might want Valentine's Day marketing that speaks to singles rather than those in relationships.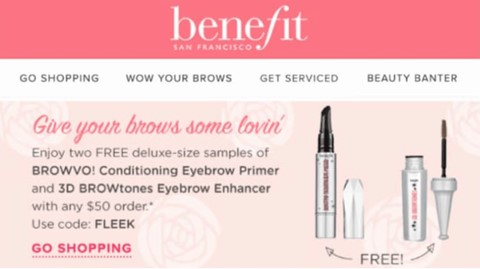 Try multiple Valentine's Day marketing ideas
You've probably heard the saying "don't put all your eggs in one basket." This rings true in marketing throughout the year, as you want to maximize your business's chances for success across as many marketing channels as possible. However, this can be all that much more important during short-term promotions like seasonal marketing.
Since Valentine's Day comes and goes so quickly, you'll want to increase your odds of gaining new customers by implementing a few different Valentine's Day marketing ideas. Luckily, our list below takes the guesswork out of which Valentine's Day marketing ideas you have to choose from!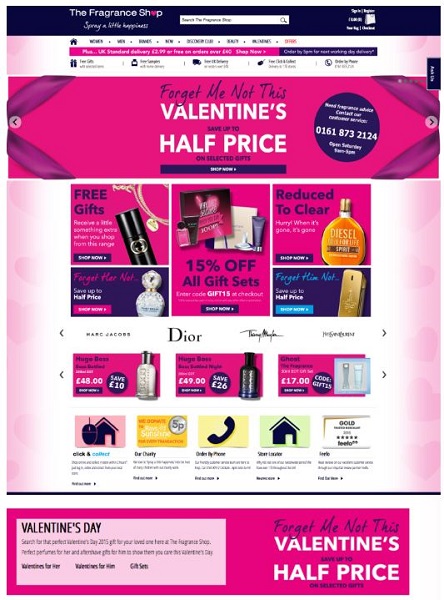 This brand ran Valentine's Day Display Ads and updated its website for a smooth customer experience across channels.
Valentine's Day marketing ideas
Valentine's Day can be huge for growing businesses, as Americans spend an average of $23.9 billion on the holiday every year.
If you truly want to capitalize on all that Valentine's Day has to offer, you'll need to ensure you're capturing the essence of the holiday across all your marketing channels. Here are some Valentine's Day marketing ideas your business can implement across a multichannel marketing strategy:
1. Update your local listings to appeal to in-person shoppers
While you'll be getting a head start on your Valentine's Day marketing, your customers will likely be waiting until the last minute to make a buying decision. In fact, more than 60% of Valentine's Day spending occurs on or within five days of the 14th.  Accommodate these shoppers by extending your hours on Valentine's Day or the days leading up to the holiday. If you do so, be sure to update your hours on listings like Google Business Profile.
As you optimize your local listing, don't be afraid to add some festive Valentine's Day flair. For example, you could make a Google Business Profile post or share photos to your business's Yelp listing to showcase limited-edition Valentine's Day products or deals.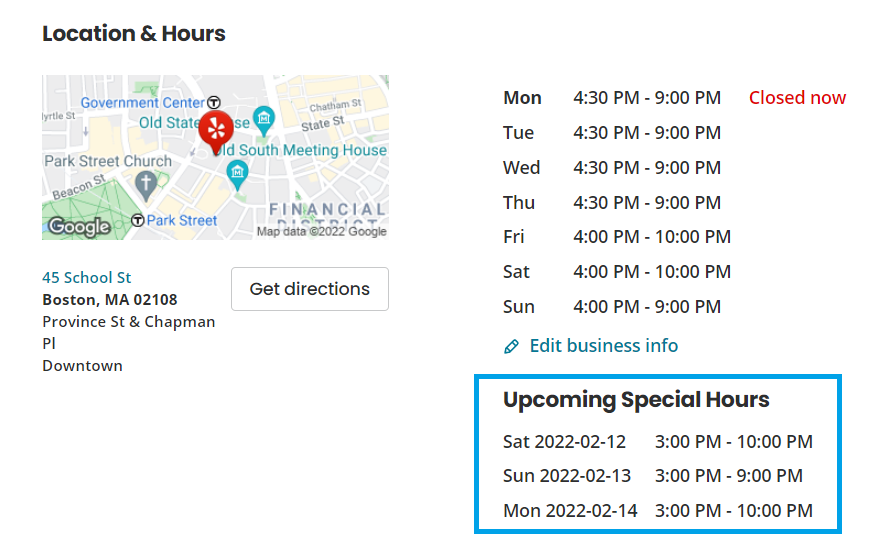 2. Ask for reviews
On top of updating your local listing for this holiday, another aspect of your Valentine's Day reputation management should be asking for reviews. This can increase your number of positive reviews and attract more new customers. Customers are generally happy to write reviews, you just need to know how to ask for them!
Once you start raking in reviews, be sure to respond to all your reviews—good or bad. If you feel unsure of how to do so, check out our tips to respond to Yelp reviews, or respond to Google Business Profile reviews like a pro.
To fit with the holiday theme, your ask could be playful. For example, hand out cards with each in-store purchase or send out an email asking your customers to share their love for your business on your local listing sites.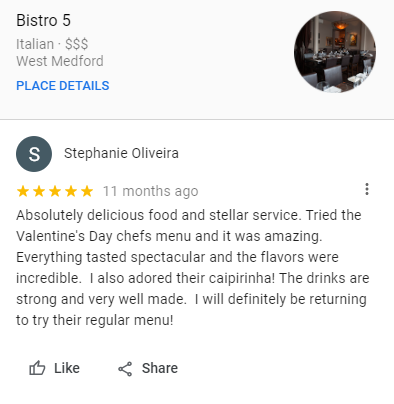 3. Make a Valentine's Day gift guide
Consumers are forever in search of the perfect gift for their loved ones and significant others. A blog post with gift ideas could easily help step up your content marketing game. Plus, you could include a downloadable Valentine's Day gift guide to help drive leads.
By suggesting great gift ideas to your customers and helping solve the conundrum of what to get their loved ones, you're allowing your business to build trust with your customers that's sure to last all year. Plus, it doesn't hurt to include some items from your own business on the list 😉.
You can use a free tool like Canva to create a graphic for your guide! We shared a guide on how to use Canva here.
4. Offer a sweet something for all
When dealing with Valentine's Day marketing, don't limit yourself to focusing on couples' items. For example, did you know American households spent $751.3 million on Valentine's Day gifts for their pets? Plus, 85% of parents plan to give their children something on Valentine's Day.
Keep this in mind as you create limited-edition Valentine's Day products or offers. For example, you could position a product for "someone special" rather than a romantic partner to meet the various needs of your customers during this holiday.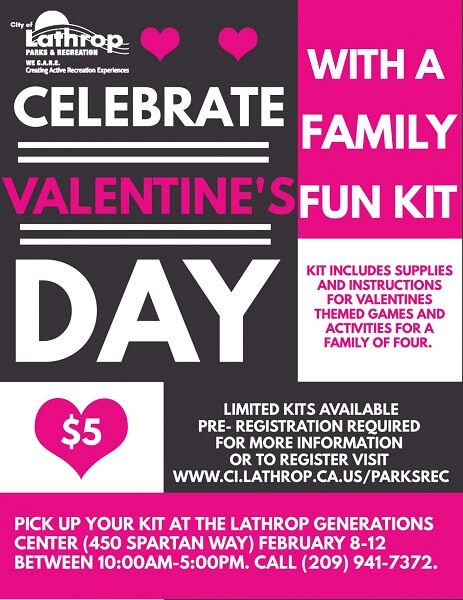 5. Email a Valentine's Day card
If you haven't started ramping up your email marketing already, Valentine's Day is the perfect time to do so. While your loyal customers are giving you reviews, you can show them some love in return by sending along a simple "Happy Valentine's Day" card.
You could take your Valentine's Day email a step further by including a special offer that could even align with the above gift guide idea. These types of emails give you a great excuse to reach out to your customers again in a non-intrusive way.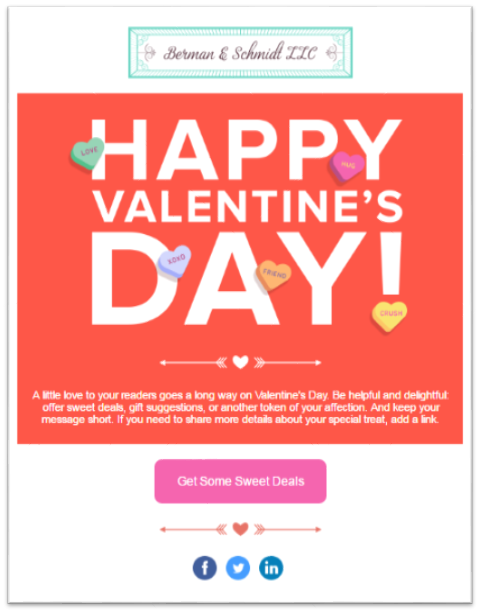 6. Partner with a fellow local business
If you're planning to show your own business some love this Valentine's Day, you should do the same for other local businesses within your community. Reach out to a similar small business near you to tag one another on social media or share small giveaways.
For example, this idea could be lovely for a business in an industry that may not align with Valentine's Day but could partner with a local bakery to hand out sweet samples.
If you don't want to join forces for a Valentine's Day offer, you could still give back to your community by volunteering with a local nonprofit instead. You could post updates about your day on social media and share with your customers your love for your own community!
7. Host a Valentine's Day event
Your business's event could be in-person at your office or store, or virtual. The point of this idea is to bring your employees and your customers together for some Valentine's Day fun. You could do fun holiday-themed activities, like trivia with fun facts about Valentine's Day. Include small prizes, like coupons or other freebies, to bring some excitement to your event.
The bonus with this Valentine's Day marketing idea is you can share out information about the event before, during, and after it's happened to maximize your chances for engagement with your audience.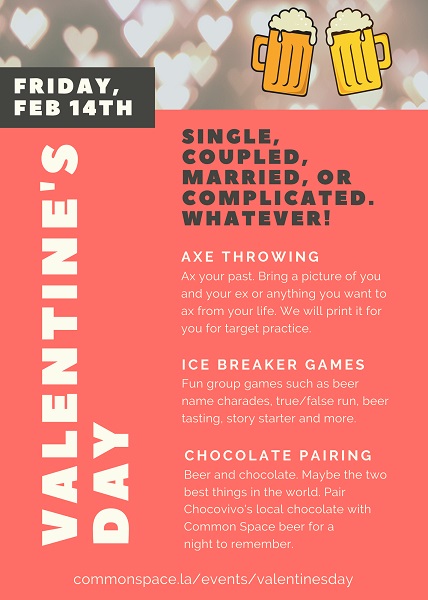 8. Attend a community event
If hosting your own event feels like something your marketing budget or bandwidth won't allow, try participating in a Valentine's Day event within your community. Whether you're a sponsor, volunteer, or attendee, this is the perfect opportunity to tap into a local market. Plus, you can take photos from the event to share with your audience later, or encourage your customers to join you at the event too.
9. Create a shareable playlist
What's the most popular topic for songs of all genres? Love, of course! Create a list of your favorite love songs on a public streaming platform for your audience to enjoy on their date night or at home with their loved ones.
This will help to build your brand community as your audience will think of your business as they listen. Just be sure to include your business name in the playlist title, and you could even upload a cover photo for that includes your small business logo.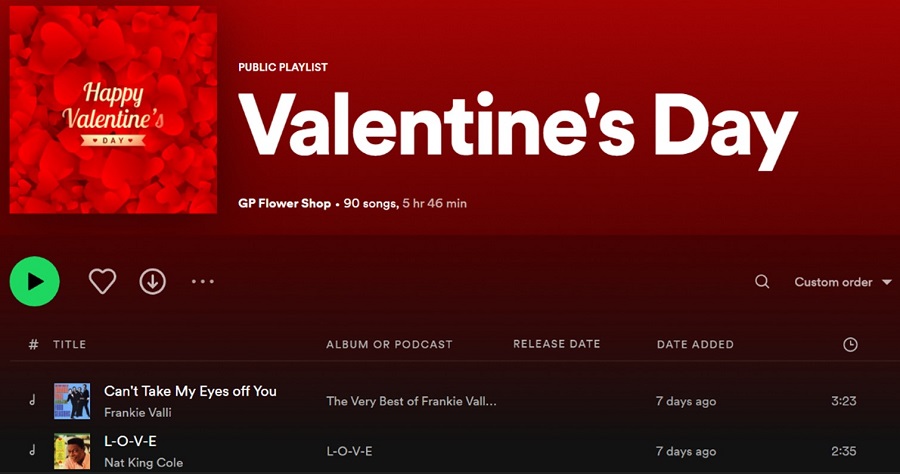 10. Refresh a product or service
If you have a popular product or service offering, try repositioning it for Valentine's Day. For example, you could swap out the name of a service or colors of a product to match the theme of Valentine's Day. This will make your offering feel "exclusive" to the season and could drive more demand during Valentine's Day.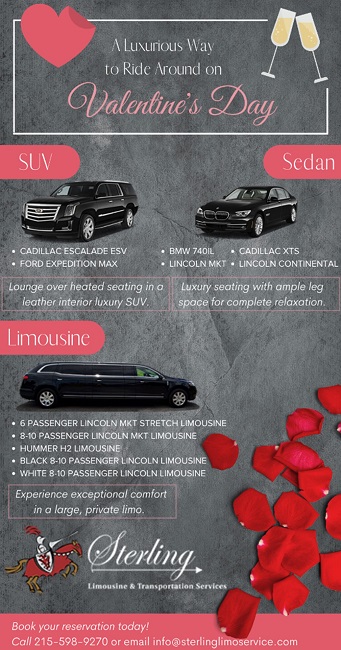 Fall in love with your Valentine's Day marketing this year
Make long-lasting, positive results your business's valentine this year with these ideas above. This list proves that Valentine's Day marketing doesn't have to take up a ton of time or resources but can be a huge win for your business. If you're looking for other ways to grow your business this February, check out these resources below: