When it comes to creating a website that drives customers to your business, you've probably thought about website content, colors, and pages. But have you considered accessibility?
Your business needs to have an ADA-compliant website so that your full customer base can access it. In fact, one in four Americans lives with a disability. They may not be able to see your photos, read your content, or understand your business without digital accessibility.

Table of contents
What is ADA compliance?
The Americans with Disabilities Act (ADA) was created in 1990 and has since set standards to make sure that reasonable accommodations are provided to individuals with disabilities both online and in person.
We often think of the Americans with Disabilities Act (ADA) as relating to physical locations and circumstances. People in wheelchairs need ramps to access buildings, and customers with visual impairments need to read with Braille. Companies allow employees to bring service animals to work. Individuals taking tests may have accommodations by taking oral exams instead of written ones or by having more time. The examples are nearly limitless.
But the Americans with Disabilities Act (ADA) became law as the internet was growing. The need individuals have for accessibility extends into online spaces. So businesses have a responsibility to provide equal accommodations in digital and in-person spaces.
In short, ADA compliance means following the law to grant equal opportunity and access to individuals with disabilities.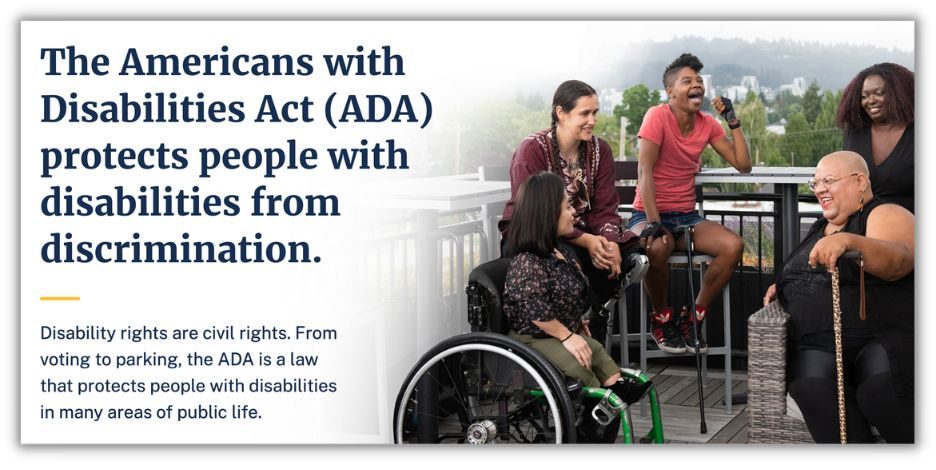 Source
Why do you need an ADA-compliant website?
Here are some of the key reasons it's important to create an ADA-compliant website.
Serve a larger customer base
If you have a website that's difficult to navigate, you're likely losing out on business. Customers unable to make purchases, understand your services, or navigate your website may decide to leave. You're leaving them out in the cold.
Boost SEO
Additionally, ensuring you have an ADA-compliant website will help you with search engine optimization (SEO). ADA compliance addresses readability issues, which then helps search engines index your website and understand your content.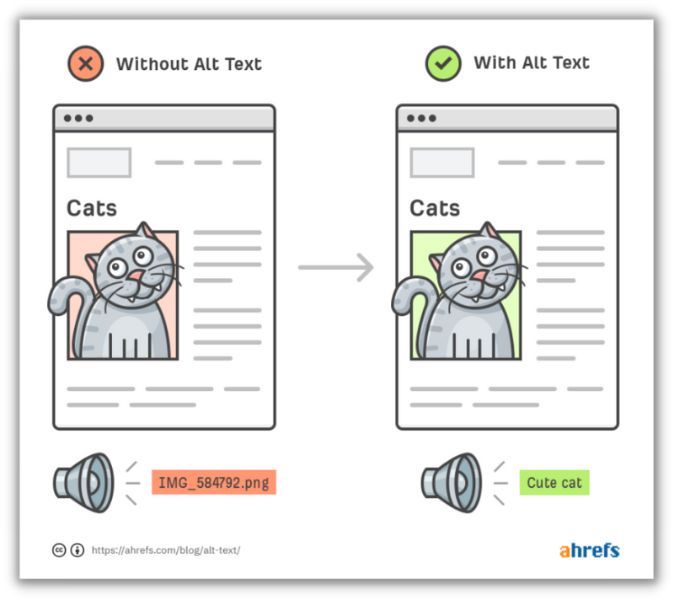 For example, alt text is important for both SEO and ADA compliance. It gives search engines information about what an image is and it's what's read by screenreaders on a webpage.
Avoid legal issues
Failing to make an effort to create an ADA-compliant website may result in legal issues down the road. While the ADA website compliance rules are subjective, it does specify that "reasonable accommodations" must be made. Design a compliant website now so you can be ahead of any new regulations later.
So, how do you prioritize creating an accessible website? By implementing our tips and making sure that inclusive practices become part of your routine.
How to make a website ADA-compliant
Now that you understand the importance of an accessible website, let's make a plan for how to create inclusivity and adhere to ADA compliance.
1. Use accessible fonts
What's the point of creating a website if no one can read it? Choose accessible fonts that individuals can easily read. The Web Content Accessibility Guidelines (WCAG) doesn't specify specific accessible fonts, but you may want to go with a san serif font. San serif fonts are easiest to read as they don't have decorative strokes.
Here's how you use accessible fonts:
Limit the number of fonts you use on your site
Use a minimum font size of 12
Try to avoid using italics or bolded text to convey meaning, or use it minimally
2. Use accessible color contrasts
Your website can be gorgeous even when it's optimized for accessibility. Ensuring that your website has accessible color contrasts allows any audience member to easily navigate your site. Plus, 12 million people nationwide have some kind of vision impairment and about one in 12 men are color blind.
Make sure your website has an accessible color contrast so anyone can see your content without difficulties: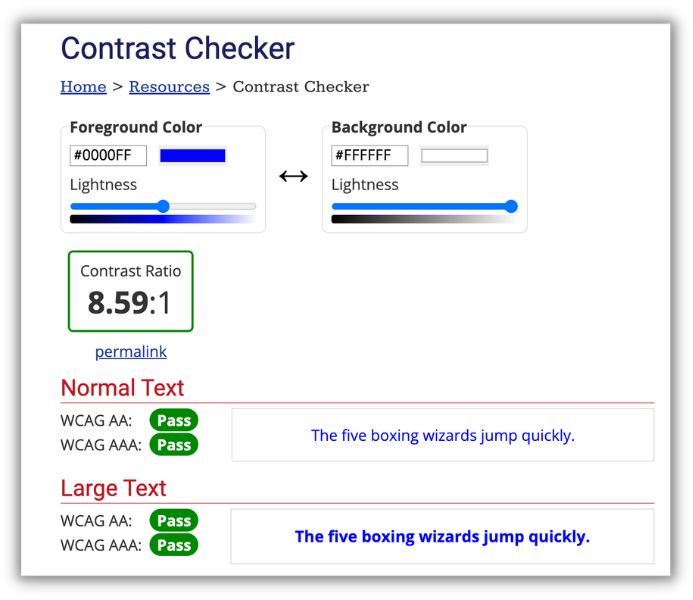 3. Caption and transcribe video content
Captioning video content is imperative. Not only do many people watch video content without the audio on, but people who are deaf or hard of hearing rely on captions. In fact, 50% of consumers expect captioning to be provided. YouTube and Vimeo both have built-in methods to put closed captioning directly in your video.
Additionally, any video content you share should include a transcript. Many people prefer reading through written notes anyway, but transcripts are especially handy to anyone who can't hear or see your video content. YouTube and Vimeo both create transcripts, as does Loom. But you can easily transcribe videos with tools like Descript or Otter.
4. Create accessible video and photo descriptions
Any images you embed in your site need to have alt-text, which is a short description of what's going on in the image. Screen readers will read your alt-text aloud to describe it. Add alt-text to any photos and videos you embed on your site. If there isn't an alt-text section, include a description as a caption underneath any photos and videos.
Use these tips to create accessible video and photo descriptions:
Keep it short and use proper grammar and spelling
Mention colors if it's relevant
Don't include emojis in our description
Don't insert your own opinion into it
Don't stuff keywords in alt-text
5. Create an organized website layout
Of course, you want your website to be easy to navigate through menus, buttons, and links. Not only is it good for accessibility, but your customers will be dissuaded by any headaches they encounter on your site.
Make sure everything is organized correctly so people can navigate your site:
Include a "skip navigation" button at the top of web pages so people can have the option.
Make sure individuals can easily navigate through menus and buttons.
Use a clear hierarchy of design and hierarchy of content to draw people through your site.
Make sure links are working and are linked to relevant text.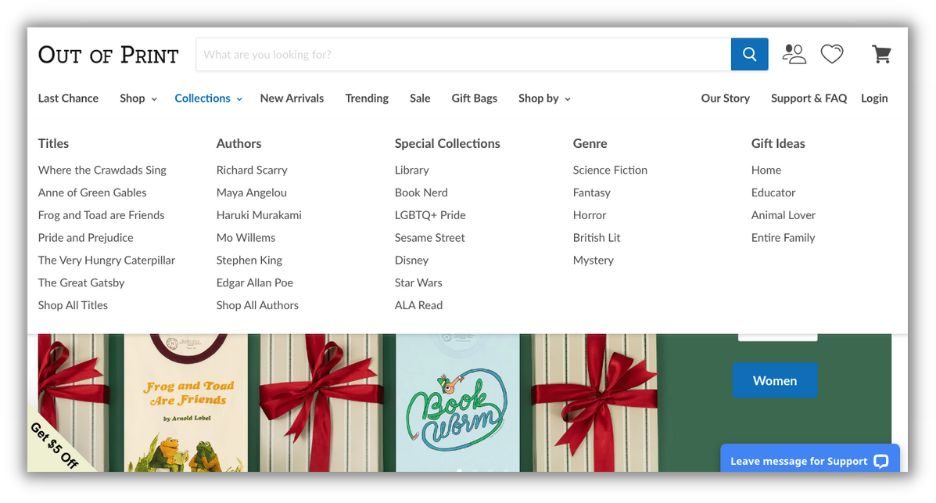 6. Make forms and tables accessible
If your website has online forms or tables, make sure that they are accessible. Each form component (text boxes, checkboxes, buttons, or drop-down menus) should have a text-based format or descriptive HTML.
Consider implementing an auto-fill option for any signup forms, purchase forms, or RSVPs. Not only will this help individuals complete the buyer's journey, but you'll also make your website more inclusive.
7. Clearly structure content with the proper headings
Headings placed throughout your site's written content create a nice flow for users to follow. Individuals who have difficulty reading or who have cognitive impairments need subheads to successfully navigate content. Plus, using subheads is crucial for SEO. Search engines will crawl through content and take note of headings to rank your site. Clearly structured headers will help your site rank higher in search engine results.
Use headings and subheadings:
Use subheads throughout blog posts and web pages.
Place subheads in order (for example, heading 2 goes before heading 3).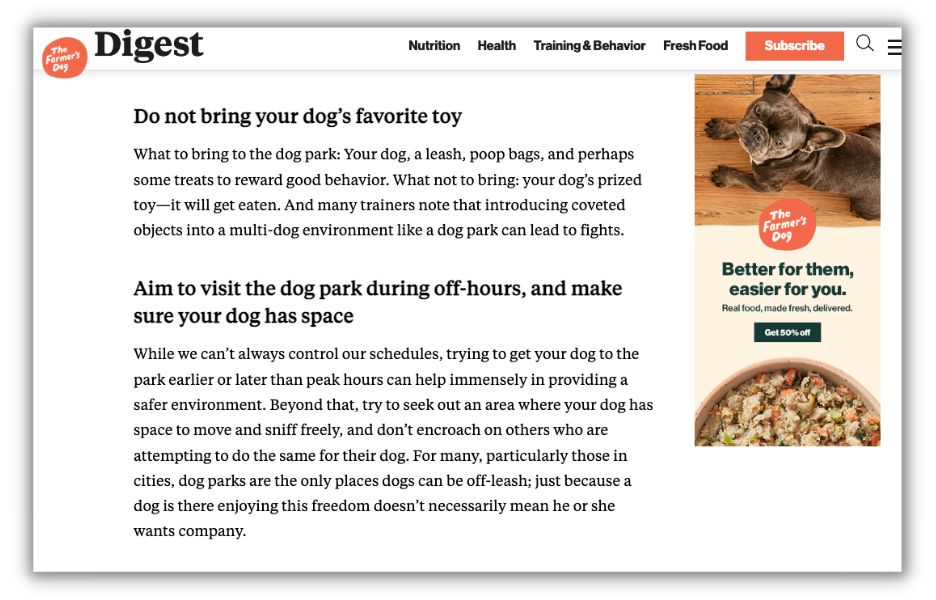 8. Make call-to-action buttons accessible
Call-to-action buttons are crucial for any small business. You want your customers to click these call-to-action buttons to take the next step toward purchasing a product or selecting a service.
Your call-to-action buttons need to have an accessible name, which will be written on the button itself. Including a CTA with a clear value will entice more people to click:
Avoid saying "click here," "sign up now," or "download" on call-to-action buttons. These terms aren't specific enough.
Use person-first language and action verbs to entice people to click.
Keep your text short and to the point.
Use negative space around the button to make it easier to see.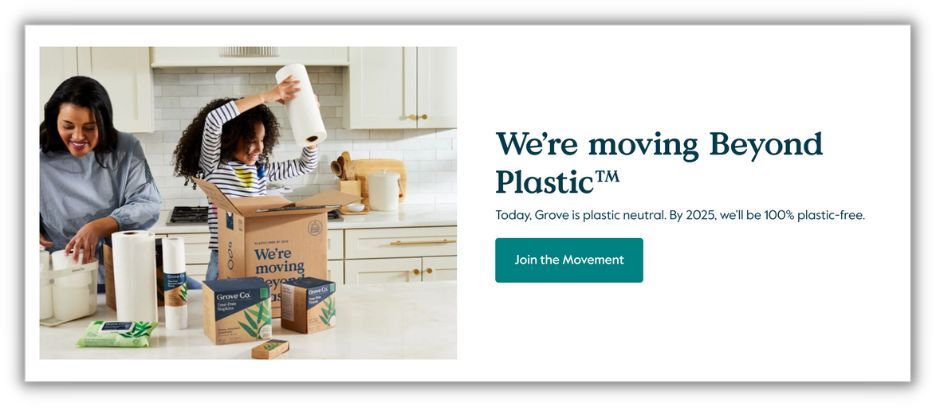 9. Make sure your website has a responsive design and fast load time
Many website templates are already made to have a responsive design. Regardless, you need to review how your site looks and functions on different screens. Your website must be easy to use and look nice.
Additionally, not all of your website visitors will have access to the best internet service. Websites that load quickly are helpful for people with slow service. Plus, about 47% of customers expect websites to load quickly.
Check your website speed with tools like Google PageSpeed Insights or Pingdom.
Compress the size of images and gifs on your website.
Reduce the number of plugins your site uses.
Detect and solve any page not found 404 errors.
Keep redirects to a minimum.

10. Use inclusive language
Ensure that your brand conveys that it stands for equality by using inclusive language. Use person-first language that doesn't describe people by their disabilities or appearances.
Try writing in plain language so that your website copy is easy to understand. Avoid using industry-specific jargon and try to explain concepts simply.
If needed, create trigger warnings or content warnings to tell individuals that sensitive content is mentioned.
11. Review your website with a screen reader
One easy way to test out your website's accessibility on your own: navigate your website through a screen reader. Screen readers read your website's text, buttons, and image content through a voice synthesizer. Using a screen reader to navigate your site will allow you to understand the experience vision-impaired people have.
If you have a Mac, Apple's VoiceOver is available for free. Alternatively, you can just download the NVDA screen reader.
12. Provide a way for individuals to ask for accommodations
Even as you create an accessible website, there may be things you miss. Make it easy for individuals to contact you with advice on how things can be improved.
Consider doing some or all of the following:
Create a pledge to website accessibility and post it on a webpage.
Note any known accessibility issues and how you plan to address them.
Create a form for website accessibility commentary, or provide an email address and/or phone number.
Have procedures in place to individuals get a quick response back.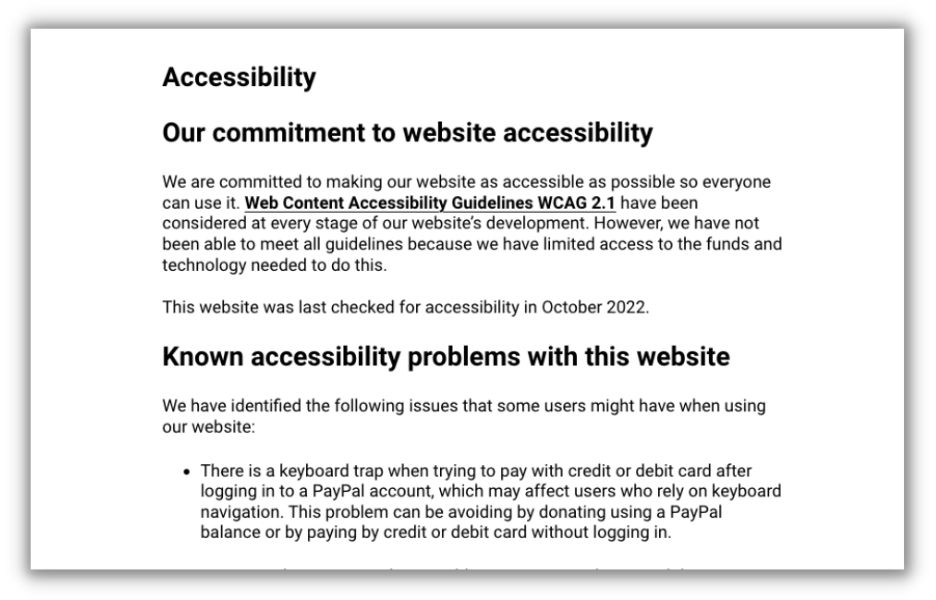 13. Ask disability groups to test your website
No matter what steps you take toward accessibility, there's always more to improve. If you want to see how accessible your website is and where you can improve, connect with disability organizations. By putting your website to the test and getting honest feedback, you can start taking further action to make your site accessible to all.
14. Create an accessibility policy
Create a policy that specifies how you plan to make sure your website is accessible. Consider meeting with web accessibility experts to get additional insights.
If you need new examples of what to write in your policy take a look at these existing accessibility policies: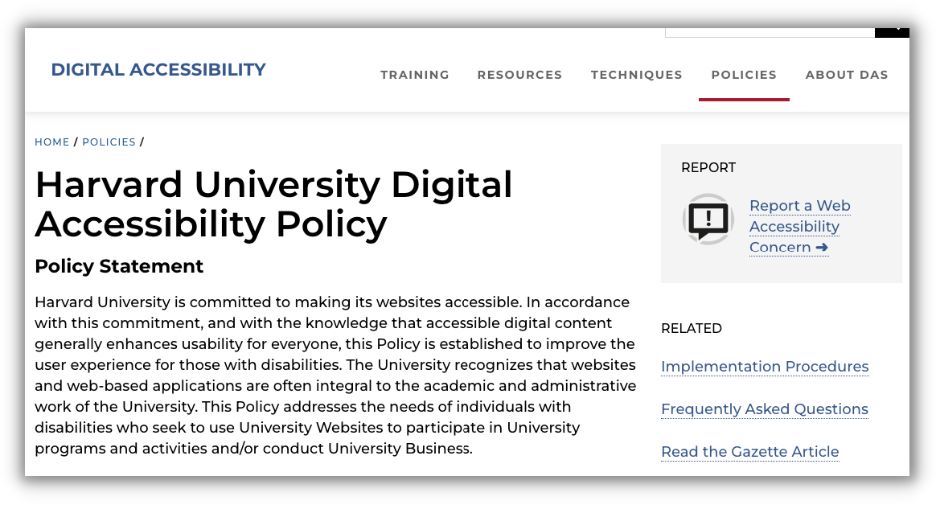 15. Review your accessible website frequently
Make it a practice to audit your ADA-compliant website on a quarterly basis. Having an ADA-compliant website is a powerful tool for retaining your audience and increasing your SEO.
It's okay if you don't get everything perfect right away. Creating an accessible website takes time, and you'll become more inclusive as you start implementing new practices.
ADA compliance checklist for websites
Now that you understand why an accessible website is important, it's time to take action. It's okay if you're no website accessibility expert! Just get started. By the way, if you need help putting these steps into action, we have a website accessibility checklist guide for you to use.
Begin with these steps to make your website more accessible and ADA-compliant starting today:
All fonts should be accessible.
All background color contrasts should be accessible.
All photos should have captions and audio descriptions.
All videos should have subtitles, audio descriptions, and a transcript.
Online forms should have descriptive HTML tags.
Minimize blinking, flashing, and other features along those lines.
Include a skip navigation link at the top of web pages.
Include a text-based format and/or HTML for PDFs and documents.
Use titles and subheads to help individuals navigate website content.
All call-to-action buttons need to have an accessible name.
Implement a policy to make sure your web pages are accessible.
Provide a way for individuals to request accessible services or information.
Ask disability groups to test your website for ease of use.
Review your website accessibility frequently.
Review your website with a screen reader.