Posting on Instagram isn't a nice-to-have strategy, it's a need-to-have for your brand! But that doesn't mean you have to be stuck in a rut with the same plain, old posts.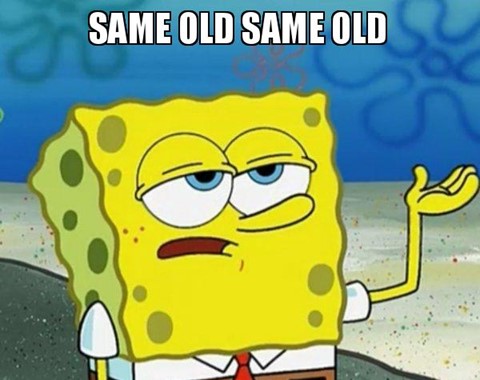 How it can feel when you need to add more variety to your Instagram page.
That's where fun placements, like Instagram Stories, come in. They spark your follower's interest, as 58% of Instagrammers say they like a brand more after seeing them post a Story. So how do you make a unique Story on Instagram that will catch your audience's eye? We're so glad you asked! Today, we're walking through everything you need to make an Instagram Story fit for your brand, including:
Cool Instagram Story ideas
Creative Instagram Story ideas
Instagram Story ideas for businesses
Get your followers to slide up on your Instagram Stories by sliding down in this post to get all your key Instagram Story info.
Instagram Story ideas anyone can use
Regardless of whether you're building your personal brand or looking to promote your business, these Instagram Story ideas are sure to do the trick:
Cool Instagram Story ideas
If you want an interactive Story that will leave your followers wanting more, check out these cool Instagram Story ideas:
Run a poll
The poll feature on Instagram Stories is a fun and simple way to engage your audience. Found in the sticker menu when creating a Story, you can add your own custom poll question as well as potential responses for your viewers to choose from.
The added benefit of this Instagram Story idea is that you'll be able to see who responds to your poll and which option they chose. This can provide key insights into your Story viewers.
For Instagram Story poll ideas, you could ask your followers something entertaining just for fun to build a brand community, like what their favorite season is. Alternatively, you could have an Instagram Story poll that's more pointed toward your social media goals, like what your customers or followers are hoping to see next from your brand.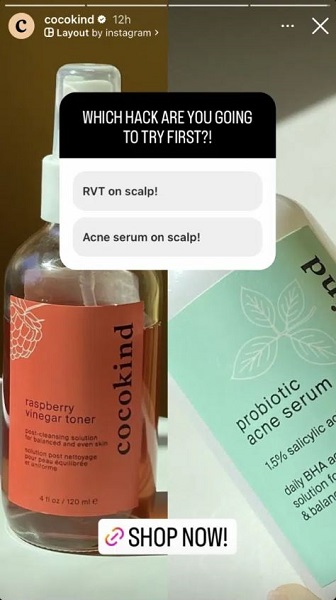 Find out how to do a poll on Instagram here.
Host a Q&A
Similar to an Instagram Story idea around a poll, a Q&A sticker can be just as effective in building your personal or business account. You'll add the question via the sticker menu like you would a poll, but you can choose what question you're asking responses to.
In some cases, Instagrammers use this Story feature to bounce the questions back to their followers for them to answer instead by using the Q&A option as a blank slate for a "ask me anything" session. You can still get insights into who responded, and this can help you uncover what your followers might want to see more of from your brand on Instagram.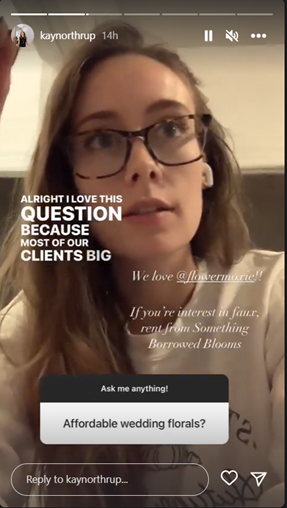 Showcase your top talents, products, or services
Odds are, you're looking using these Instagram Story ideas to optimize for certain goals within your social media marketing strategy. For example, you might be looking to promote a suite of products or services. Highlight this on your Instagram Story by sharing a picture or video of what you have to offer along with a unique value proposition.
81% of people are on Instagram to research products or services. So not only will this Instagram Story idea help you meet your goals, but it will also cater to what your viewers might be looking for.
Do a how-to video
A how-to video can help you elevate your video marketing strategy as well as your Instagram Stories. Whether you want to simply show your followers a quick hack that you incorporate in your day-to-day, or walk through a full-on product demo, this type of Story idea is both purposeful and effective.
72% of consumers prefer watching videos to learn about new products, services, or DIY projects over any other type of content. That means a how-to video Instagram Story is sure to be well-received by your audience.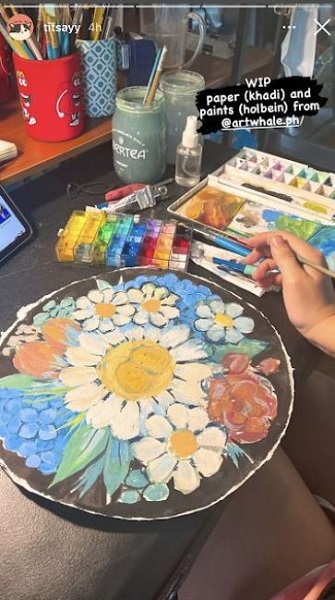 Cute Instagram Story ideas
If you want to transform your page into one your followers will absolutely love, try these cute Instagram Story ideas:
Try a trivia quiz
Test your followers' knowledge with this cute Instagram Story idea. Trivia is a great way to connect with your audience, and you can frame it around whatever topic you like. For example, you could ask trivia questions about your brand's history, top products or services, or just do simple trivia questions about an interesting or entertaining topic in pop culture and more.
To conduct your trivia quiz, you could break it out so that people click to your next Story to see the right answer or do it via the poll feature in the sticker menu. If you want to kick this Instagram Story idea up a notch, try offering a small prize to whatever user gets the most questions correct.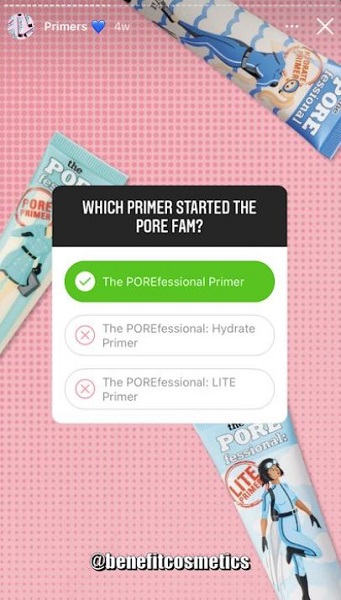 Show your appreciation for your customers or followers
Showing you care about your customers or followers is key when building brand loyalty. If you have a superstar customer or a loyal follower, ask their permission to highlight them on your Instagram Story.
A simple "thank you" post with their handle tagged or a picture added should do the trick. You could also include a fun fact about them or a blurb about what makes them great to show your followers you truly care about those that support your brand.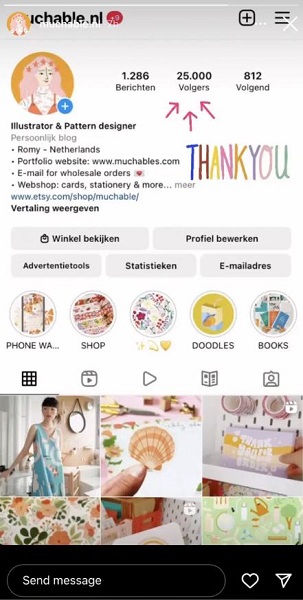 Create an aesthetically pleasing collage
About two years ago, Instagram added the Layout option to be applied to Instagram Stories. With Layout, you can make an Instagram Story idea come to life using a collage of multiple pictures in one Story view.
For those looking for a cute Instagram Story idea, this can be an ideal option because you could post a Layout that fits your brand's "look" in a stylish way. For example, you could share a few photos that all include your small business logo, or are all in the same colorway, to create a visually captivating aesthetic. If finding the time to craft a collage is too much, you can always use these Instagram Story templates instead.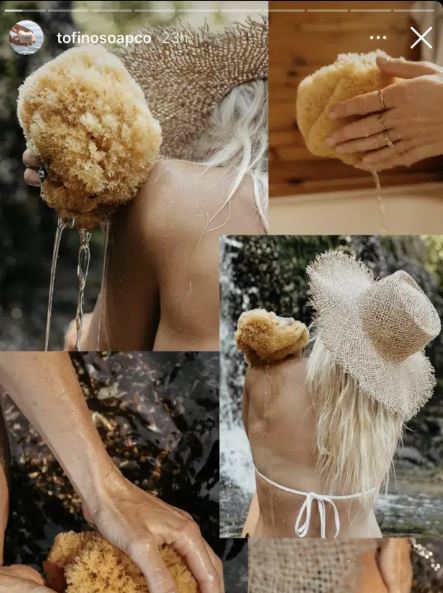 Share your favorite seasonal recipe
Did you know that 54% of people use social media to find a new recipe? Take advantage of that statistic by posting a recipe to your Instagram Story to meet exactly what your followers are looking for. It could be a simple photo of a great meal with a tip on where your followers can go to make their own or even a full-fledged series of recipe how-tos.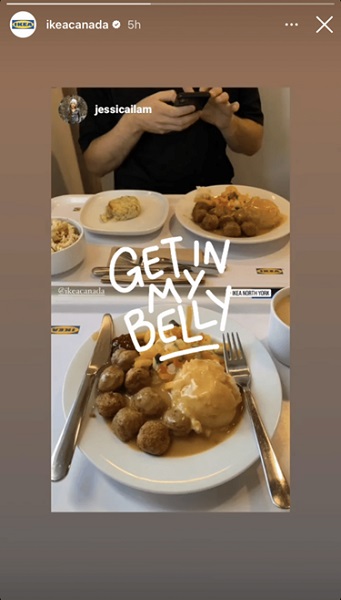 Creative Instagram Story ideas
Looking for something a little more "out of the box" for your page? Look no further than these creative Instagram Story ideas:
Invite a fellow Instagrammer to do a takeover
You don't have to be the only one executing your Instagram Story ideas all the time. If you have a superstar employee, follower, friend, or community member that is open to adding their perspectives to your Instagram Story, a "takeover" is the perfect opportunity to do so. When you have someone do a takeover, they're posting stories to your account directly as if they owned the account for the day.
This Instagram Story idea can help you give your followers fresh content to consume by hearing a new or different voice on your platform. You could have an employee takeover to share a "day in the life" of working at your business, or a community member takeover to share tips on how to celebrate a social media holiday or observance.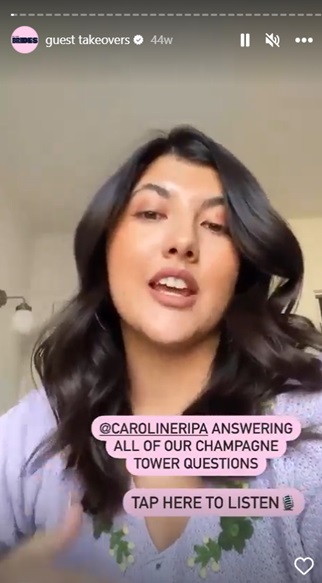 Start a countdown
Get your followers hyped up for the next great thing coming from your account with a countdown sticker. You can create a countdown for any event you want. When your followers view your Story, it will show a live version of how far away the event is from the time they've seen it. This can create lots of buzz and excitement around your Instagram Story. Plus, when your followers click the arrow on your countdown sticker they can opt to be notified when the countdown ends—which helps to keep your brand top of mind later.
Try other interactive stickers
There are plenty of other fun stickers you can use to get your audience active on your Instagram Story. For example, you could have them use the slider bar to "rate" your latest story content. This type of sticker is a popular social media trend, so this Instagram Story idea will showcase how your brand stays on top of the latest and greatest on social media.
Instagram Story ideas for photos
It can be tricky to make a stagnant photo engaging, so take a look at these Instagram Story ideas for photos to spice things up:
Share a memory
You can repost old image content to your Instagram Story as a way to connect with your audience over old memories. This Instagram Story idea can add a personal touch to your social media marketing strategy while making the most out of old content.
Promote your latest posts
When you have a new photo post that you've freshly added to your feed, be sure to promote them on your Instagram Story. Not only will this bring attention to your new posts to help them gain traction, but it will also add a twist to your Instagram Story strategy.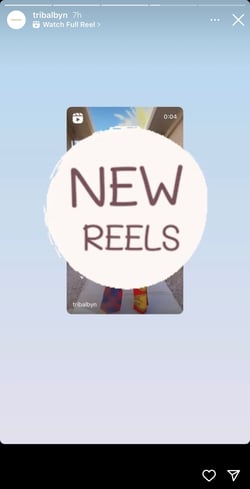 Run a contest or giveaway
A social media giveaway or contest via an Instagram Story is ideal for businesses looking to rapidly expand their social presence. Incentivizing your followers to interact with your Story using a small prize, like a coupon, gift card, or freebie, can do the trick to boost your account.
Add a fun filter
Instagram offers plenty of interesting, funny, and artistic filters for you to choose from to add flair to your Stories. Simply slide your finger across to evaluate all your filter options. Adding a filter to your Instagram Stories with photos can help your brand stand out from the multitude of Stories your followers may be scrolling through.
Instagram Story ideas for business
Whether you're hoping to increase sales, grow brand awareness, or anything in between, these Instagram Story ideas for businesses can help you reach your goals:
Provide company updates
Your followers will most likely be eager to be the first to know the latest and greatest from your business. An Instagram Story is a wonderful outlet to broadcast any news revolving around your business. For example, you could post a story letting viewers know about any updates for major holidays, like changing your operating hours. Similarly, you could also tease an announcement of a new product or service, a new hire, and more.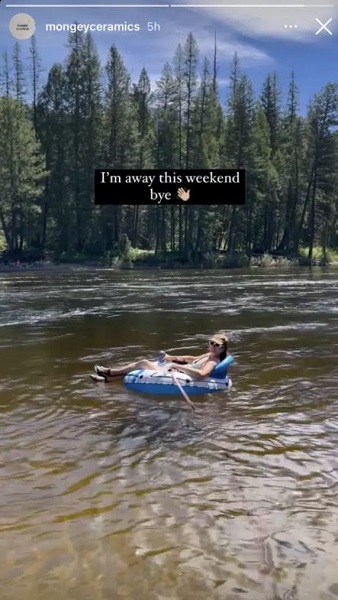 Repost content from others
It's a best practice when executing on your Instagram Story ideas to have a mix of content that's from your own brand and from others. In fact, the 4-1-1 rule of social media says that for every six Stories you would post only two can be self-serving, promotional Stories—for example one "soft sell" and one "hard sell." The other four Stories should be enriching content for your audience, like reposts.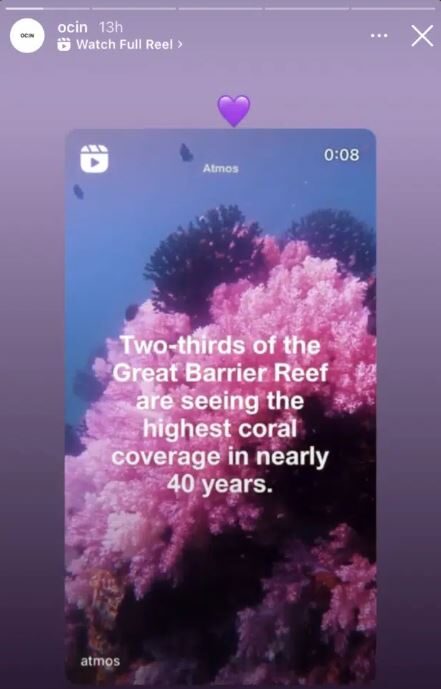 Highlight a superstar employee
An amazing team is at the heart of any thriving small business. Show your appreciation for a top-notch employee by posting a photo or video of them to your Story with a caption about what makes them great.
This Instagram Story idea can help you build out your employer branding strategy.  It can pique the interest of your followers, too, as 29% of people say how a company treats its employees is their number one deciding factor when becoming a loyal customer.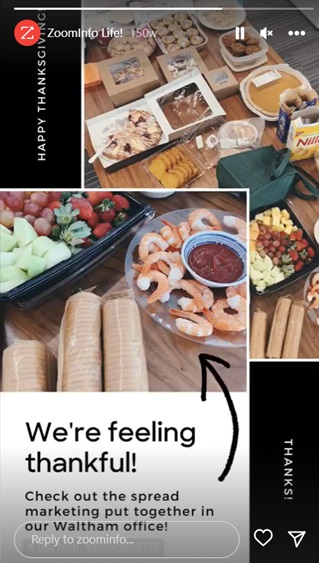 Link to your website
This Instagram Story idea may be last on our list, but it's certainly not the least important by any means. In fact, leveraging Instagram Stories to increase traffic to your website is a vital strategy for any growing business. That's because anyone that clicks from your Instagram to your small business website is likely of high value to your business since they're already interested in your brand on social media.
You could use a link sticker to drive to a social media landing page, your website homepage, and more.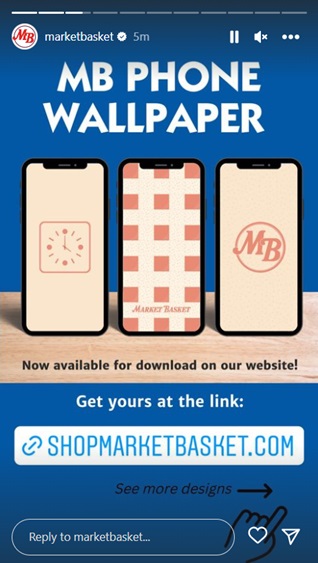 Related: Get your website ready for traffic coming from your Instagram Story with LocaliQ's free website grader.
Brighten up your social strategy with these Instagram Story ideas
Instagram Stories are not only easy and quick to create, but they can also be super fun and rewarding. Another reassuring aspect of Instagram Stories is that they only last 24 hours, so don't be afraid to try out a new Instagram Story idea as it won't be stuck on your account forever.
If you feel like you need more assistance to make your Instagram Story ideas come to life, you're not alone. That's why our marketing experts have got your back for all things social media and are always here to help.