Whether you own a plumbing business or manage marketing for plumbers, you know how difficult it can be to stand out in such a saturated (pun intended) market. Plumbing is a notoriously competitive industry where plumbers are going up against both small locally-owned businesses and big plumbing chains with massive marketing budgets (and always-on TV commercials).
But, to be successful in getting new customers and retaining current ones, you simply need the right ideas for your marketing plan.
So, we've got you covered with plenty of plumber marketing ideas broken down into:
Ways to get found on Google.
Plumber advertising ideas to reach new customers.
Tactics to try on social media.
Other ideas to test as part of your plumber marketing.
Let's get going and watch the new customers flood in!
Plumber Marketing Ideas to Get Found on Google
Most plumbing businesses either don't have a storefront or rarely have customers visit them at their office or storefront location, which can make it difficult to show up in local search results, like on Google.
And, we know that 93% of customers begin their search for a business on search engines, which means it's a must that your plumbing business shows up there.
Here are some ideas to incorporate into your plumber marketing to help you show up on Google.
1. Claim & Verify Your Plumber's Google My Business Profile
The first and best step to take to show up on Google is to claim and verify your Google My Business profile.
Your Google My Business profile is what shows up in the Google 3-pack and in Maps results, so it's important that you not only have a profile set up but that it has the most accurate information about your business so you're not missing out on customers who try to click to your website or call you from your listing.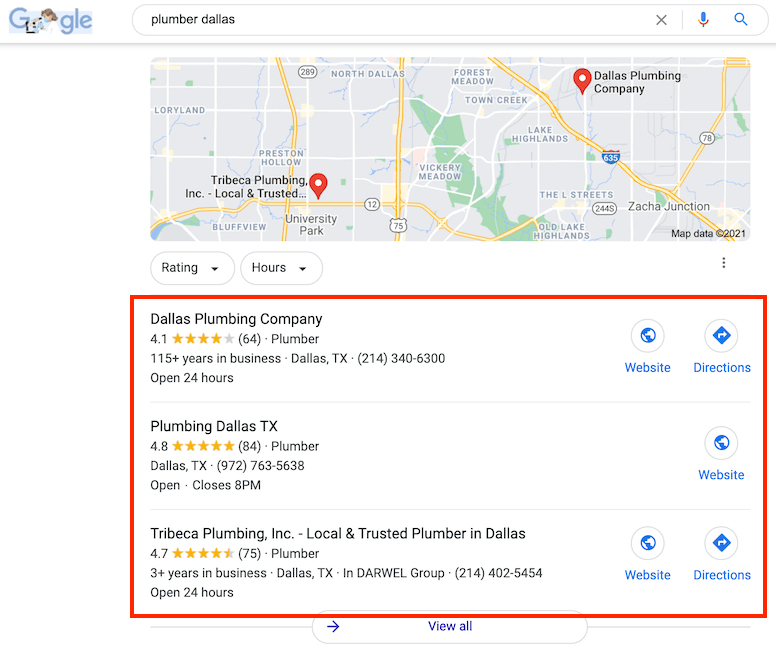 Walk through the steps to claim and verify your Google My Business listing to own the information that customers see about you.
If you've already claimed your listing, make sure all your business information like your phone number, address, and hours of operation are accurate.
2. Optimize Your Google My Business Listing
For home services businesses like plumbers, Google My Business gives you the option to list your business as a service-area business. You can add the zip codes or radius of your service area to increase your chances of appearing in search results when customers in this area search for a plumber.
Once you've added your service area, you can further optimize your Google My Business profile by adding relevant photos, including information about your business, and updating your business category.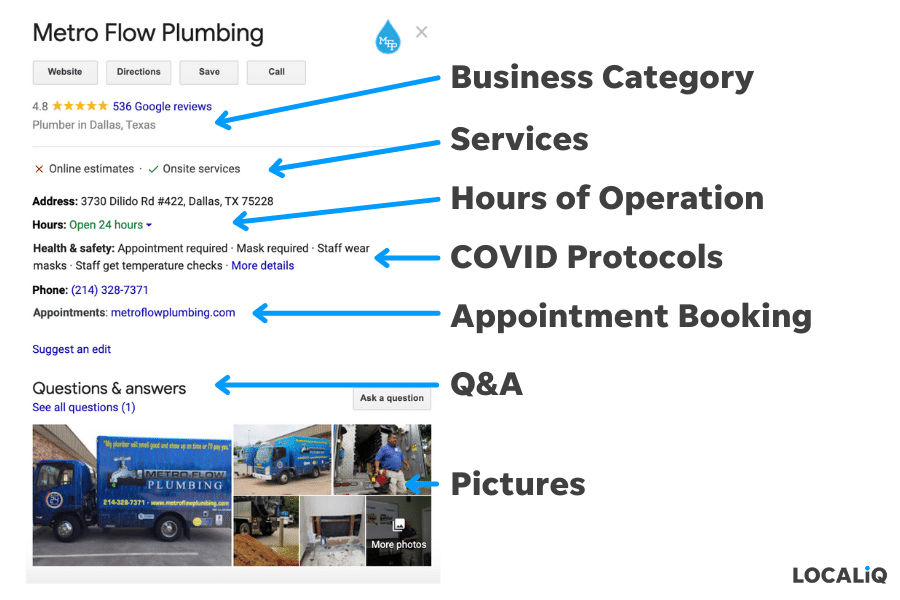 This plumbing company has done an excellent job optimizing its Google My Business profile.
3. Get Google Reviews & Respond
By getting positive Google reviews, you can also increase your chances of showing up on Google for relevant local searches.
For example, when a potential client searches "best plumber dallas," they'll be shown Google My Business results with a 4.0 rating or above.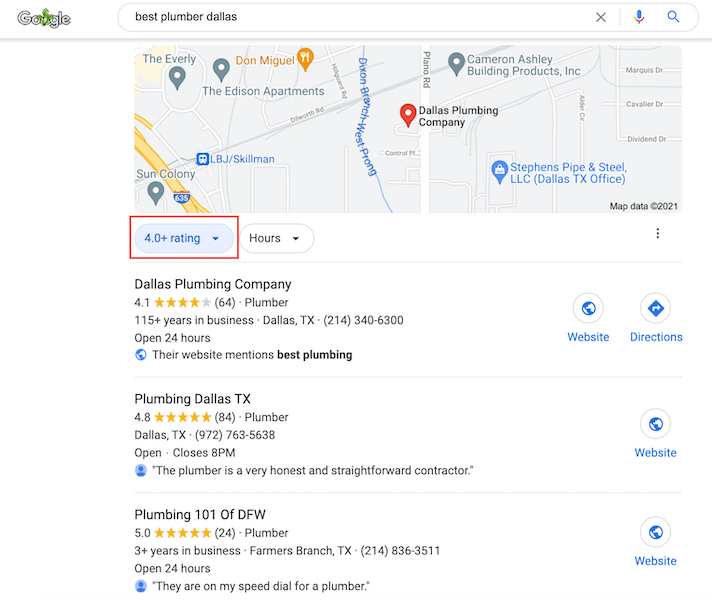 You want your business to show up for searches like this on Google to increase your chances of getting new customers from search engines.
4. Invest in Local SEO as Part of Your Plumber Marketing Strategy
You can't show up in local search results on Google without local SEO. A good local SEO, or search engine optimization, strategy will increase your chances of ranking on Google for relevant local searches by optimizing your website, its content, the backend components of your website, and offsite factors like your listings, reviews, and social sites using the best local keywords.
Local SEO is the foundation of a successful plumber marketing strategy and can help you drive leads from search engines without paying for clicks, keywords, and more.
Plumbing Advertising Ideas to Reach New Customers
Showing up organically (AKA without paying) on Google is important for your plumber marketing, but it shouldn't be the only strategy you rely on.
Here are some plumbing advertising ideas to help you proactively reach new customers.
5. Run Google Local Services Ads for Your Plumbing Business
Local Services Ads (LSAs) are a subset of Google Ads specifically for service-based businesses. LSAs help connect customers looking for a service to the business offering them. Unlike with Google Ads, searchers can contact the business or schedule a service directly through the ad, which is why LSAs are pay-per-lead rather than pay-per-click (like most search advertising).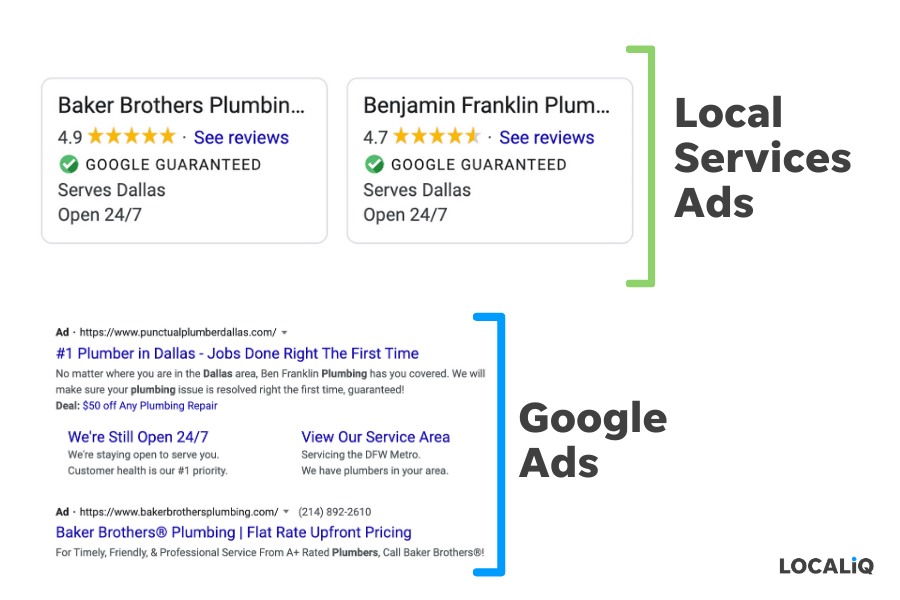 Another benefit of Local Services Ads for plumbers is that in order to run LSAs, your business has to be Google Guaranteed or Google Screened, which you obtain by undergoing and passing a background check as well as insurance and licensing verification. This signals to searchers that your business has been "approved" by Google, and in some cases, Google even offers reimbursements for customers who aren't satisfied with the service they received from a business they contacted through an LSA.
Learn more about Local Services Ads here.
6. Don't Forget PPC Ads
It's also important to run regular local PPC ads so you can get your business shown to the most potential customers and get found on other search engines like Bing, which still owns some of the search share and powers voice search devices like Amazon's Alexa.
Not every person who searches for your services will need them immediately. PPC ads can help you build brand awareness and drive people to your website if they're not ready to become a customer right away.
Additionally, running both LSAs and PPC ads also helps you take up more real estate on the search results page, which can increase the chances of a customer clicking to learn more about your business.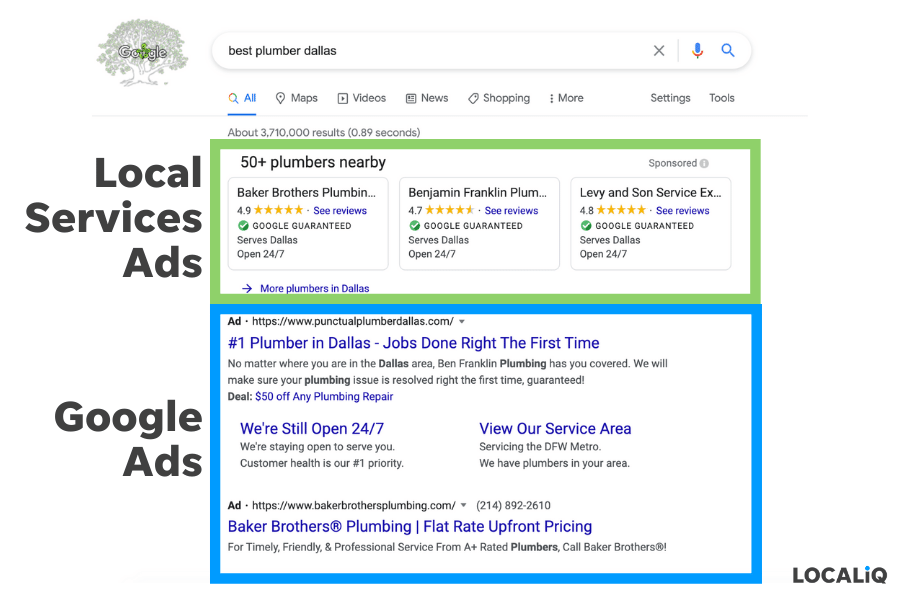 This is what you see when you search "best plumber dallas" before any organic search results – like Google's 3-pack – even show up.
Check out our home services advertising benchmarks to get an idea of the average click-through rate, cost per click, and cost per lead you might see from your Google Ads.
7. Retarget Website Visitors
Another great idea for your plumbing advertising is to run retargeting. Retargeting allows you to show a display ad to people who have previously visited your website without taking the next step to convert – whether that's filling out a form on your website, clicking to call, or using website chat.
Your retargeted ad will show up on sites a person visits across the web and keep your plumbing business top of mind until that person needs your services, in which case they can click your ad and go back to your website.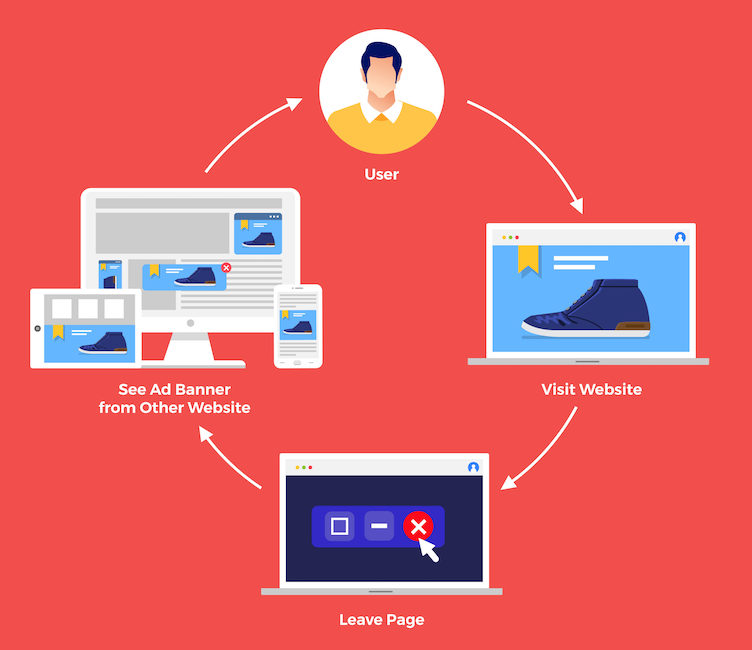 8. Invest in Branded Content
Another great plumbing advertising tactic is running a branded content campaign. Branded content is content that is essentially sponsored by a business and placed on local news publication sites.
The purpose of branded content is to educate your community while positioning your business as a trusted resource. This can be an especially effective tactic for plumbers because it's an easy way to set your business apart from other plumbers in the area and can give you increased reach in a specific community.
Your branded content campaign could include seasonal tips to protect homeowners from plumbing disasters, warnings about plumbing scams that might be happening in your area, or a special interest story about your plumbing business and your impact on your community.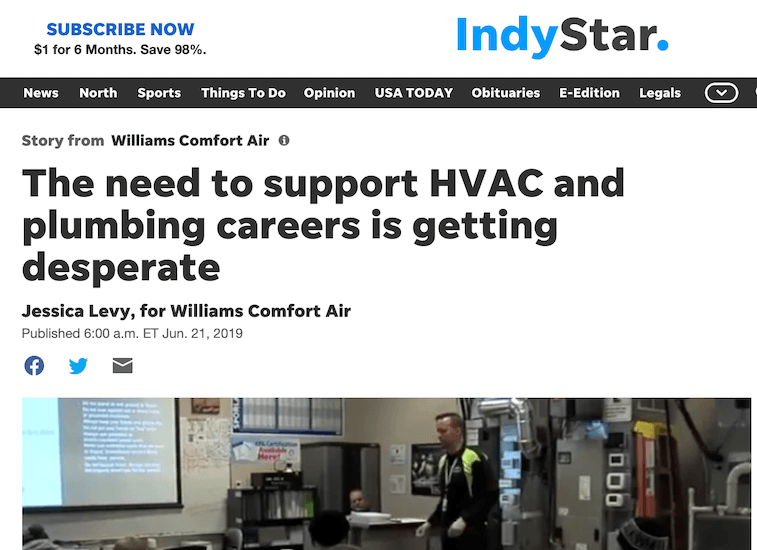 Here's an example of branded content that highlights this plumbing business's dedication to providing free training opportunities to people looking for work in their community. 
Plumbing Marketing Ideas to Try on Social Media
When you think of plumber marketing, your first thought might not be social media, but the truth is that social media marketing can help you build trust, nurture a community around your business, and engage with both current and prospective customers.
9. Create Educational Videos
Creating and sharing videos is a great way to use your plumbing business's social media pages to engage your audience and be seen as a resource.
You can create and share videos about how to fix common plumbing mistakes, tools every homeowner should have, and what to do in case of a plumbing emergency.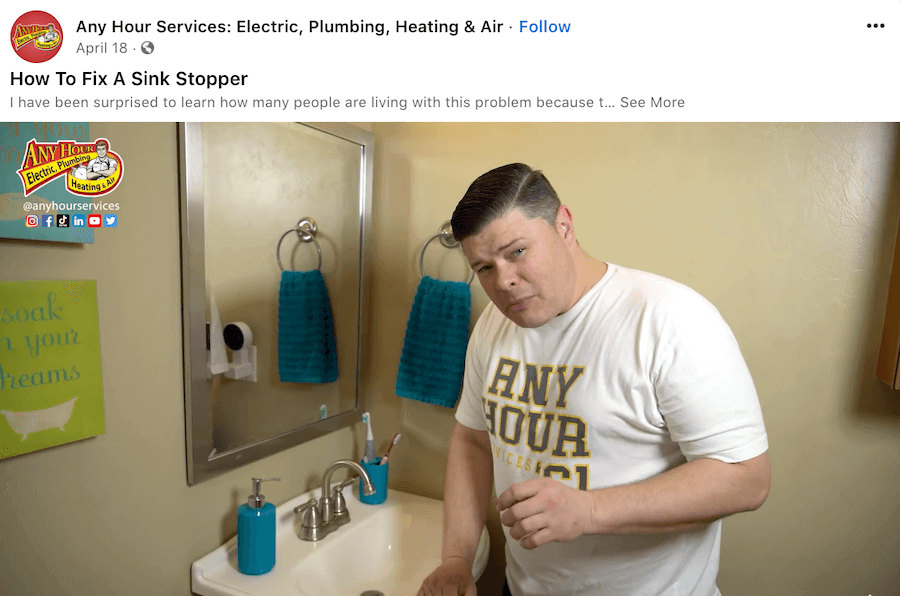 By creating and sharing educational videos on social media, you can also establish trust with your audience because they'll get used to seeing you or your plumbers and build a connection to your business.
10. Ask for Facebook Recommendations
When you set up a business page on Facebook, you can get recommendations (reviews) from your customers.
Facebook recommendations pull into your Bing listing and can also help you win over new customers who find you on social media.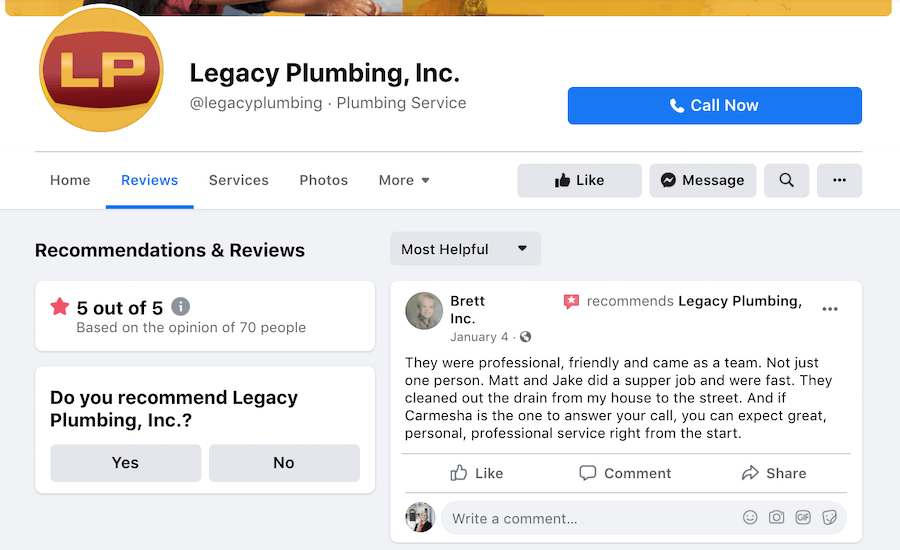 This plumbing business has 70 recommendations on its Facebook page. 
Plus, it gives you another place to boost your online reputation, which can only help you stand out from the competition and build more trust in your business.
11. Run a Facebook or Instagram Contest
If you're looking for a way to grow your audience on social media, you can run a Facebook contest or Instagram giveaway. Social media contests are a great way to increase engagement, get new followers, and create some word-of-mouth marketing.
Follow our tips for creating a Facebook contest here.
12. Advertise Your Plumbing Business on Facebook
The best (and easiest) way to reach customers and grow your following on Facebook is to run Facebook advertising. You can choose the Facebook ad objective that best aligns with your marketing goals – like website visits, lead ads, or follows.
Facebook advertising is a cost-effective and easy way to increase awareness for your plumbing business and reach potential customers who may need your services.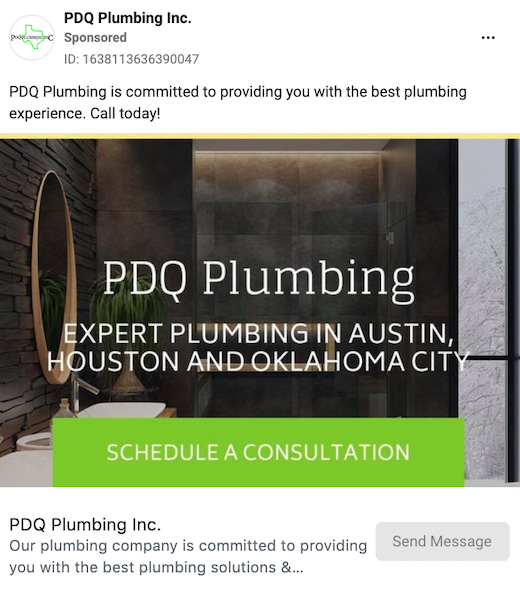 More Ideas to Try as Part of Your Plumber Marketing
Now that you have some ideas to get found on Google, advertise your plumbing business, and use social media as part of your plumber marketing, here are some additional ideas to try.
13. Contract with Apartment Communities
As an apartment renter, I don't typically have a need for plumbing services because I call my apartment maintenance to fix my plumbing issues. If they can't fix the issue for me, then they call the plumbing company that they've contracted with to complete the service.
Partnering with an apartment community can help your plumbing business capture new customers, build a relationship with future homeowners, and establish a steady stream of business.
This could be you!
Contact apartment communities and multifamily businesses with properties in your area to pitch your business and see if you can be added to their roster of emergency plumbers.
14. Build Relationships with Complementary Businesses
Another way to market your plumbing business is to establish a relationship with a complementary business – like a real estate agent or a landscaping company that doesn't offer plumbing services.
Through this type of partnership, the real estate agent or landscaping company can refer your services to their clients, and you can refer their services to your clients – it's a win-win for all involved!
15. Run a Referral Marketing Program
Another way to get referrals as part of your plumber marketing is to create a referral marketing program for your existing customers.
You can reward customers for referrals by giving them a discounted or free service, and you can also consider providing a small discount for new customers to encourage them to try your services.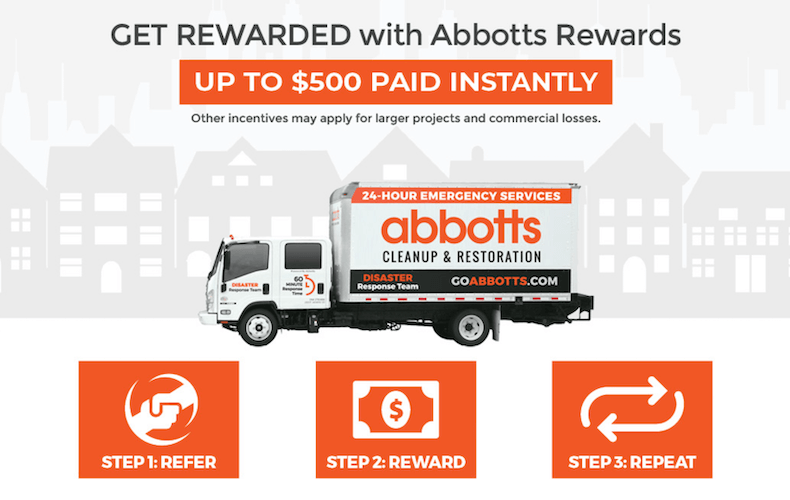 Make sure to include a link to refer your business on online billing statements and in email communications, and you can have your plumbers leave referral coupons or flyers with customers to give to their friends and neighbors.
16. Send Plumbing Specials with Email Marketing
Email marketing is a great way to stay top of mind with your customers and encourage new customers to do business with you.
You can share helpful tips and content – including the videos you create for social media – in your emails to get people interested. Plus, make sure to email any specials, discounts, or promotions you're running. Seventy-five percent of people look for deals in their email inboxes!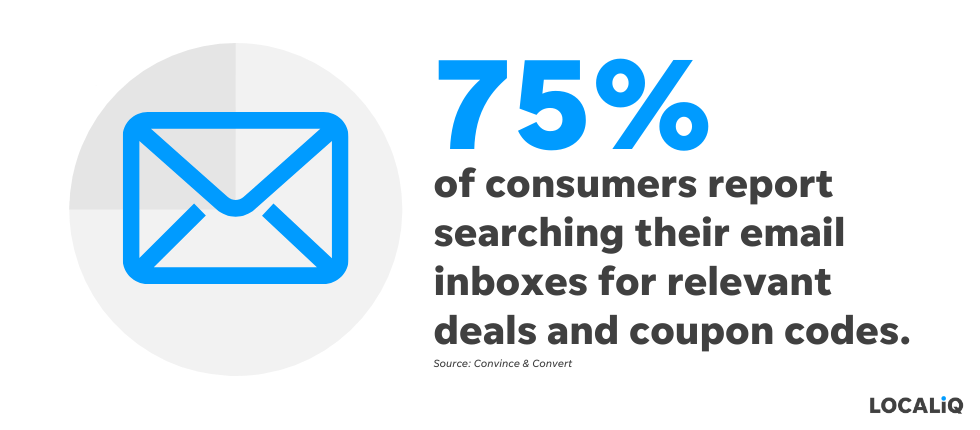 Make Your Plumber Marketing a Success
By using these ideas for your plumber marketing, you can get new customers, build trust, and keep existing customers engaged until they need your services.
Here's a recap of these plumber marketing ideas:
Claim & Verify Your Google My Business Profile
Optimize Your Google My Business Listing
Get Google Reviews & Respond
Invest in Local SEO
Run Google Local Services Ads
Don't Forget PPC Ads
Retarget Website Visitors
Invest in Branded Content
Create Educational Videos & Share on Social
Ask for Facebook Recommendations
Run a Facebook or Instagram Contest
Advertise on Facebook
Contract with Apartment Communities
Build Relationships with Complementary Businesses
Run a Referral Marketing Program
Send Plumbing Specials with Email Marketing