You know that your business depends on leads. Without leads, you can't get new customers. And without new customers, your business can't grow.
Lead generation is a huge portion of most businesses' marketing budgets. In fact, 53% spend over half their budget on it.
When you invest time and money into your marketing to get new customers, it's not enough to just capture leads—you have to actively manage them to improve conversions, sales, and revenue.
Lead management is a very important component of a successful business (and something that's a lot less complicated than it sounds!).
Luckily, implementing an effective lead management process isn't that hard. And choosing the right lead management system will help you turn potential customers into loyal advocates and help your business grow. Have we piqued your curiosity yet?
In this post, we're sharing everything you need to know about lead management and how it can positively impact your business.
What is lead management?
Lead management is the process of bringing in potential customers from several touchpoints, storing information about them, and nurturing the relationship until they're ready to buy. Some business owners manage leads by organizing business cards in their Rolodexes or sticking color-coded post-it notes to their monitors, but that's not effective. You'll become overwhelmed with the number of leads you need to attend to as your business grows, and the truly viable ones will fall through the cracks.
Manual systems are inefficient at handling the scope of work required to take care of incoming prospects. The automated equivalent of organizing business cards or sticking color-coded post-it notes to monitors is a lead management platform. It will help you store customer information, create profiles for each customer, and track, plan, or initiate interactions throughout every stage of the marketing funnel.
Why is lead management important?
Lead management is a must for businesses of any size. Here are five major reasons it's so important.
Helps you stay on top of leads
This is kind of a given, but without lead management, keeping up with your leads is nearly impossible. Without some form of lead management—even a centralized Excel spreadsheet—how do you know who to follow up with, who called in need of more information, or if you have any leads at all?
And a lead management system can take that to the next level because it can track leads automatically (depending on the marketing channel) and automate some of the follow-ups for you.
As you can see in this lead management example, all incoming leads are organized in one central inbox that includes the lead's information and how they became a lead.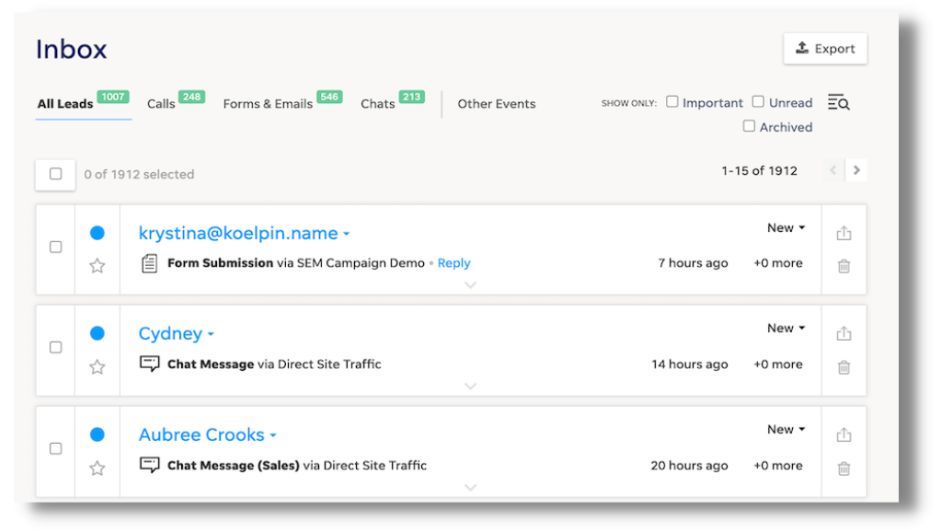 Puts you in control of your business growth
The goal of pretty much every marketing strategy boils down to growing your business. But without lead management in place, it's nearly impossible to keep your business growing. You could be losing leads, spending your marketing budget on the wrong strategies, or missing an opportunity to get even more leads by not spending enough budget on the marketing strategies that are working best.
Lead management benefits your business because it gives you greater control over your growth and arms you with data that can inform and improve both your strategy and your business.
When you have the right information about your leads and how your marketing is working to drive those leads, you can make better decisions for your business.
Provides valuable data
You know your customers really well, but wouldn't it be nice to know some concrete data about how new customers are discovering your business, what type of information they're looking for that will help them convert, and how long it takes a typical lead to convert into a customer?
Lead management can give you all that data (and, in some cases, more!). With a lead management system in place, you're able to track how leads find you, common lead questions (or concerns), and how many touchpoints, follow-ups, and nurture emails it takes before they become a customer.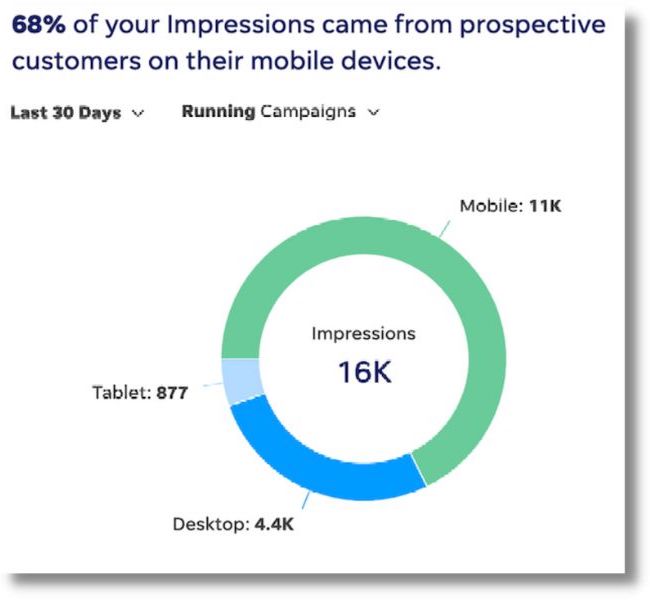 Some lead management systems provide information about what device leads were using when they saw information about your business, which can help inform your strategy. For example, if you notice most of your leads are coming from a mobile device, you can invest more in mobile marketing strategies.
Boosts the efficiency and output of your sales and marketing teams
Proper lead management helps your sales and marketing teams focus on the most important aspects of their job that produce the best ROI for your business. Qualifying your leads means the sales team won't spend too much time on low-value prospects with lower chances of conversion. They will close more deals and increase your revenue without having to talk to more prospects.
Lead tracking ensures that marketing spends more time on the right lead generation channels—channels with the highest ratio of leads converted to customers—instead of spraying and praying. You'll be certain that your ad budget is making an impact on your bottom line and making data-driven decisions.
Improves your conversion rate
Leads are expected to convert when they get to the bottom of the funnel, but they don't always do so. The lead management process is designed to help you convert a higher percentage of those bottom-of-funnel leads. Lead qualification and distribution ensure that the best prospects get attention from your most-qualified sales reps, and lead nurturing gives each one sufficient time and opportunity to convert.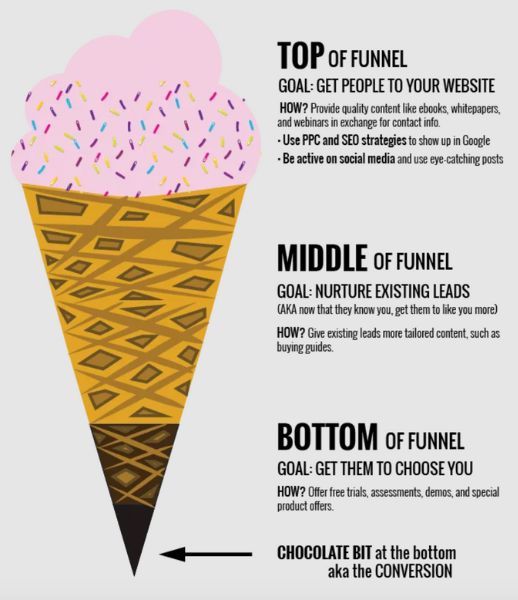 The reporting in your lead management system will show you trends in your funnel and help you understand where leads are dropping off or losing interest in your offer. This enables you to make changes in your qualification, distribution, or nurturing tactics, depending on where you find a bottleneck. Those changes will reduce the number of drop-offs and enhance your conversion rate.
The lead management process
In this age of multiple distractions and stiff competition online, few customers go directly from hearing about a company to immediately purchasing their product or service. The buying process is complex, and it takes a strong effort on your part to turn low-intent marketing-qualified leads (MQLs) into high-intent sales-qualified leads (SQLs).
An MQL is a prospect that has demonstrated interest in your business on one or more marketing channels but without any buying intent. SQLs, on the other hand, are potential customers who are considering a purchase and are ready to speak to your sales team. Not all leads are MQLs, and not all MQLs become SQLs—the ones that become SQLs require nurturing to reach that stage.
Here's what the typical lead management journey looks like:
Generation
You can't manage leads you don't have, and people can't express interest in your business if they don't know it exists. Driving traffic to your website gives visitors opportunities to show interest in your content, products and services, or both by giving you their personal information. Drive visitors that turn into leads by using methods like:
Creating website content optimized to be found on search engines
Listing your business on directories in your niche
Building a following on social media
Running ads on Google, Instagram, Facebook, or other platforms your target audience uses
There are many methods to generate leads, so check out other ways to drive traffic to your site.
Tracking
After generating leads, you must track them to understand which platforms they're coming from—whether that's ads, search engines, events, or referrals. Tracking also gives you insights into each lead's activities on your website—the content they read, the pages they visited, when they decided to sign up, and so on. This practice enables you to understand the best channels for generating leads for your business and the types of content leads are engaging with. This allows you to double down on the good and stop wasting money on the bad.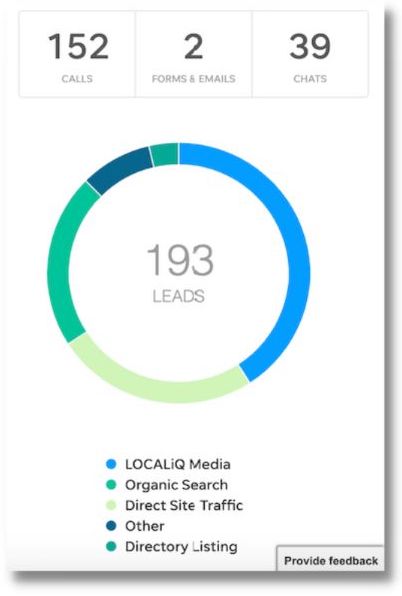 Qualification
The next step—lead qualification—identifies the best leads on which to focus your time and energy to convert into customers. It involves using a scoring model to decide which leads are most likely to buy from you both in the short term and the long term. A lead scoring model gives numeric points to each lead based on how much value you assign to certain predefined traits, like demographics and content engagement.
The best way to determine whether your leads fit these traits is by simply asking them. Include direct screening questions like, "What's your budget?" or "What industry are you in?" on your signup form to get the answers directly from them. Then use these answers when filling out your lead scoring model.
Distribution
Distributing leads requires assigning prospects to the best-fit salesperson or employee to follow up with them and potentially close deals if they're ready to buy. The best lead distribution system depends on your preferences and your business type. In some businesses, sales reps pick any leads they prefer after qualification; others, like B2B service providers, will assign leads based on lead score, industry, or sales rep experience.
Sorting leads and assigning them to members of the sales team might sound like a tedious process, but thankfully, modern lead management systems can handle it automatically. Proper distribution ensures that each lead is in the right hands and the sales team gets the best shot at turning them into customers.
Nurturing
After distribution, some leads will become customers, while others will need more time to make a final decision. Such leads need to be nurtured with appropriate content and offers to show them that your product is the right solution to their problem. You should send them case studies of others in their niche, offer free trials, demos, or consultations, and present them with discounts or coupons to show your value.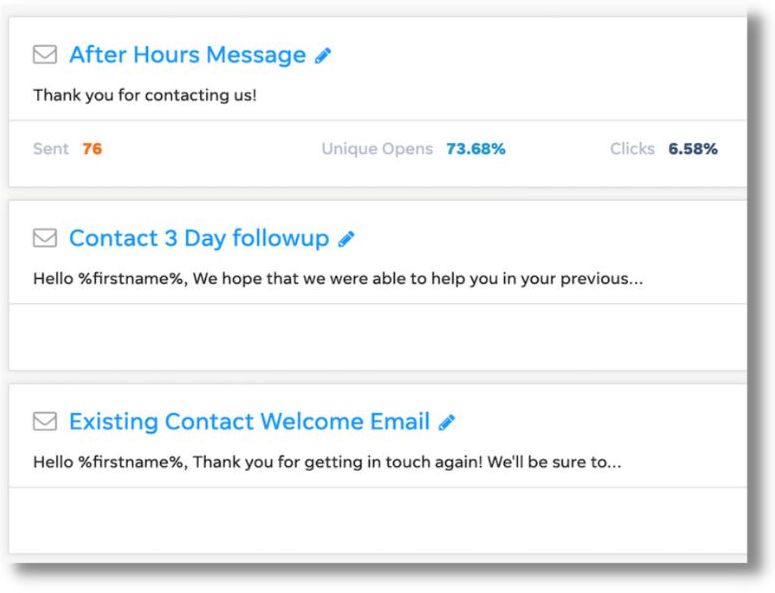 No one type of content, offer, or channel will magically convert leads into customers. You'll need a combination of several types of content since each lead is different and will have different preferences.
How to get started with lead management
Now that you understand how important lead management is and what goes into it, you probably want to get started (if you aren't managing your leads already). Here are some ways to get started with lead management.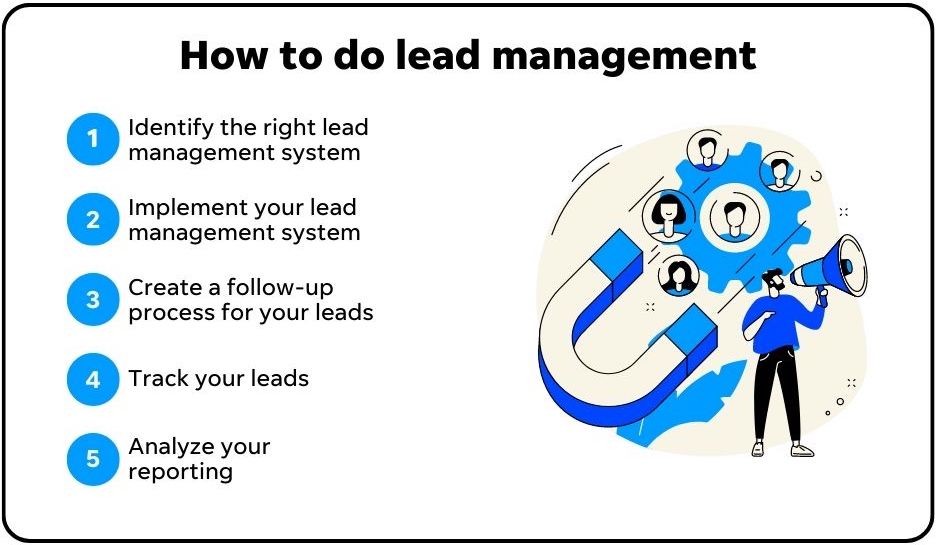 Identify the right lead management system
The first step in getting started with lead management is obviously identifying the right lead management system. There are several features you should look for when determining what lead management system to choose, including:
A central repository for lead information. This is the basic feature you want your lead management system to include so you can access all your leads (and customers) in one place.
Lead tracking. Like we mentioned, lead tracking enables you to see how your leads are finding you.
Lead nurturing. You want a way to nurture your leads until they become customers—preferably directly from your lead management system.
Call recording. Call recording is a great feature that allows you to listen to lead phone calls. If you can do this directly through your lead management system, you can better manage your incoming leads (and improve your call handling while you're at it!).
You also want to look for a lead management system that is easy to implement, cost-effective, and provides the data and reporting you need to make informed decisions about your marketing.
Implement your lead management system
Once you have your lead management system identified, it's time to implement it. This may mean adding a tracking pixel to your website that ties to your lead management system or updating your phone lines. It's also important to create multiple lead collection points on your website through a lead capture form, click-to-call buttons on mobile, and an easy way to email or chat with you through your site.
Implementing your lead management system may also include creating lead nurture paths, automated emails, notifications, and more depending on your specific lead management system's features.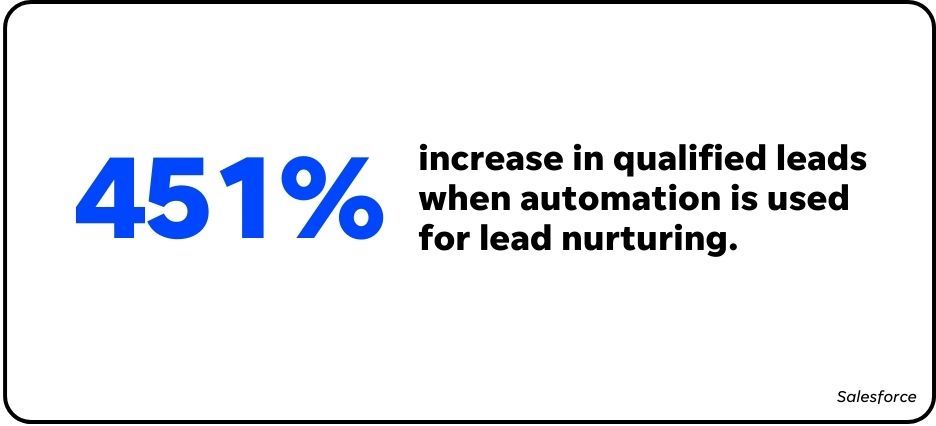 Taking the time to properly set up your lead management system can help you set your business up for success long term.
You'll also want to train your team on your lead management system so everyone is aware of how to use it and how to follow up with leads.
This brings me to my next point…
Create a lead follow-up process
Lead management is just one piece of the puzzle. Once you have your lead management system implemented, you'll want to create a process for following up with leads.
Here are some tips for creating a good lead follow-up process.
Create a timeframe for following up with new leads. You'll want to set a goal for how quickly you or your team will follow up with leads. Within 24 hours is a good timeframe to shoot for as most leads will choose to do business with whoever calls them back first.
Set up automated responses. Some lead management tools will allow you to create automated responses for leads who contact you after business hours that include a timeframe to expect a follow-up. Setting up these automated responses lets leads know you've received their information and give you some extra time to follow up once business hours resume the next day.
Implement nurture paths for your leads. Many lead management systems will allow you to create different nurture paths for your leads depending on where they are in the buyer's journey. This helps you stay top of mind with them as they're making their buying decisions and can automate lead follow-up.
Designate team members to help with lead management. If you can, designate specific members of your team to help with lead management by either sorting leads into different nurture paths or following up—or both! This will help you stay on top of incoming leads.
Assign leads. Many lead management systems will also allow you to assign leads to different team members for follow-up. This can streamline the process and help you route the right lead to the right person based on their inquiry.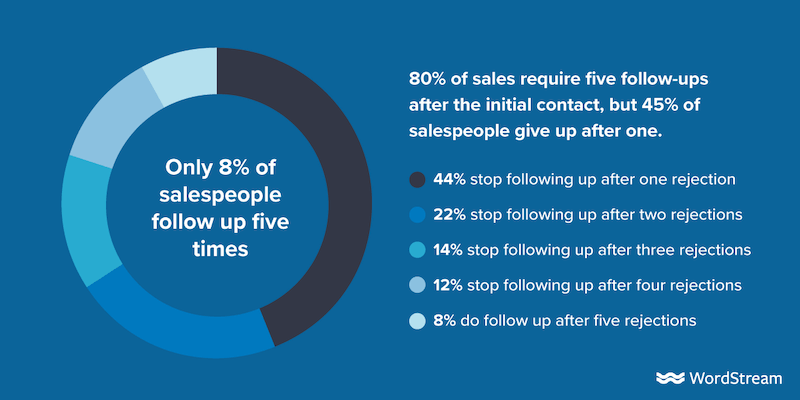 Track your leads
Your lead management system can give you basic information like how many leads are coming in per day, which can help you with everything from scheduling employees to budgeting.
If your lead management system allows you to track where your leads are coming from, you can also use that information to determine the best marketing mix for your business to get the most leads for your budget.
Analyze your reporting
Once you have your lead tracking information collected for a few months, you can analyze your reporting and make changes as needed.
You can also start to see trends that can help you improve your business—whether you're noticing leads asking the same questions over and over (like, what are your hours of operation), or you're hearing some call handling issues that need to be fixed.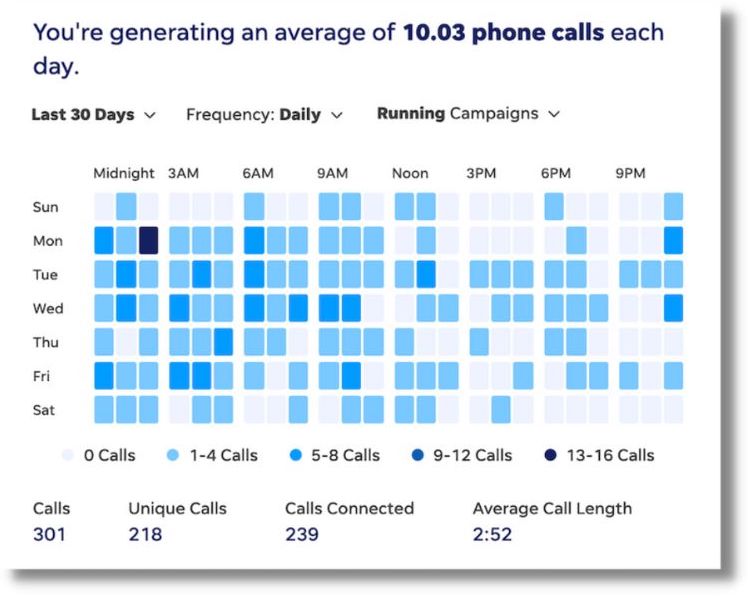 If you start to notice a pattern of when calls are coming in and how many you receive, you can better allocate time and resources to managing your phone lines and scheduling your team. 
Additionally, if your lead management system provides information about your leads, you can use these insights to inform your marketing strategy and your campaigns on those channels.
For example, if you notice that most of your leads are coming from your Facebook advertising and PPC campaigns, you can put more emphasis on these campaigns and begin to analyze the specific language or offers that are generating the most leads. Based on that information, you can use the same (or similar) offers as part of your organic social media marketing and display advertising campaigns to see what's resonating with your audience there.
By using the information you gather from your lead management system, you can make meaningful changes and adjustments that help you not only get more leads but convert more leads into customers.
Related: Want to try a new strategy to get new customers? Learn about attraction marketing!
Build your lead management machine today
It's never too late to create a lead management system for your business. Your leads deserve the best experience possible as they make their way down your marketing funnel. But if you're struggling with lead management, or you just need additional help, learn more about how we can help.