Just a couple of years ago, 2021 made an impact on the digital marketing landscape as it was the year of NFTs, the Ever Given Suez Canal fiasco, a billionaire space race, Squid Game, and victory for the #FreeBritney movement. In digital marketing specifically, the list includes some familiar themes—content marketing, authenticity, and customer experience among them—as well as TikTok, which saw incredible growth (surpassing 1 billion users!) in 2021.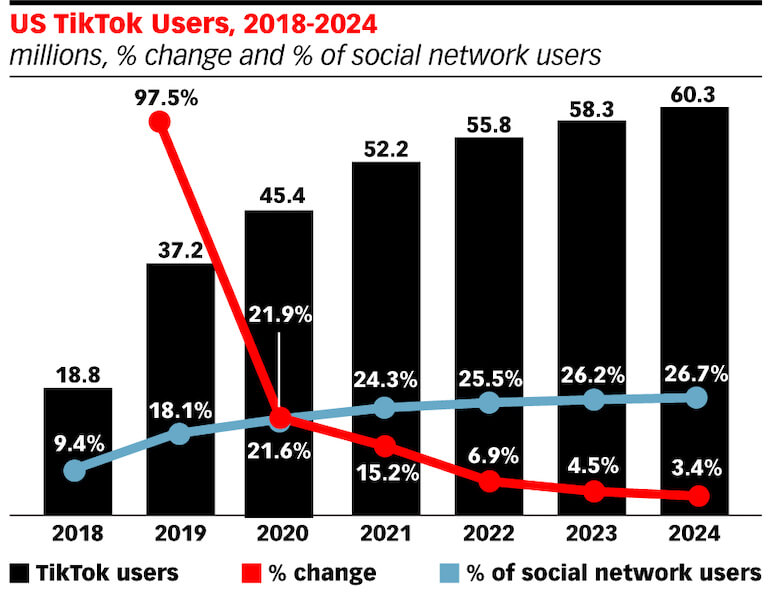 But what can we expect this year? We asked 25 marketers how they expect the landscape to shift in 2023 and rounded up the top 12 digital marketing trends you can look forward to.
12 digital marketing trends for 2023 
Let's take a closer look at each 2023 digital marketing trend, including why experts predict they'll be big for businesses.
1. AR, VR and the metaverse
The metaverse was a big buzzword in 2022—especially after Facebook's decision to rebrand. According to Wired, the term is "vague and complex," but, at a high level, includes virtual reality (VR), augmented reality (AR), and "aspects of digital and physical worlds," but those spaces don't necessarily need to be accessed by VR or AR.
While this is indeed complex, Jerry Han, CMO of survey panel site PrizeRebel, believes it will be one of the most influential marketing trends of 2023.
"It's a brand new viewing experience, giving users a wealth of 3D virtual environments from which to create and consume content," he said.
Amy Wampler, marketing manager of HVAC service provider Spartan Mechanical, agreed, noting VR allows consumers to actually experience products.
The IKEA app uses VR to let users "see" how pieces will look in their homes.
"People are already so keen on online shopping and using artificial intelligence (AI) as well as VR to market your products, it is the perfect way to grab their attention and convince them of the authenticity of your product," she added.
2. AR/VR advertising
Where consumers go, brands follow. That's why Michael Alexis, CEO of team-building company TeamBuilding, believes we will see more marketing and advertising in VR in 2023 to reach the tens of millions of consumers who are already using the technology. So you can use VR and AR to market your business while also advertising within those environments (trippy, we know!).
"This time spent in VR is an excellent opportunity for marketers to capture the interest of users," he said. "At a basic level, you could do in-game advertising—for example, some games feature billboards as part of the landscape."
But, he said, we'll also see brands develop custom experiences.
Tyson Downs, owner of internet marketing service provider Titan Web Agency, agreed, noting platforms like Facebook's Spark AR Studio help brands create AR ads to engage consumers in new ways.
Michael Kors used Facebook ads to drive users to their AR experience that provides a virtual "try-on."
3. Cookie alternatives
Another popular topic in 2022—what happens after third-party cookies disappear in 2024—will continue to be a major theme in 2023.
Kyle Arnold, owner of digital marketing agency HyperWeb, noted while the delay to 2024 makes marketers' need to transition away from third-party cookies less urgent, it is no less critical. That means marketers and business owners must adapt by collecting and then tapping into first-party data, for example.
"Alternatively, you can use tools such as Google's Privacy Sandbox or Federated Learning of Cohorts (FLoC) to achieve personalization and consumer targeting while respecting user privacy," he added.
Sarah Jameson, marketing director of building news site Green Building Elements, also pointed to zero-party data collection as a means of gathering information about consumers.
"In a nutshell, it is information provided directly by a consumer to a brand," she said. "It can be done through a survey, gamification, or simple online consumer/brand interaction. You should consider upgrading your CRM tools because such data will be critical once cookie tracking is no longer in place."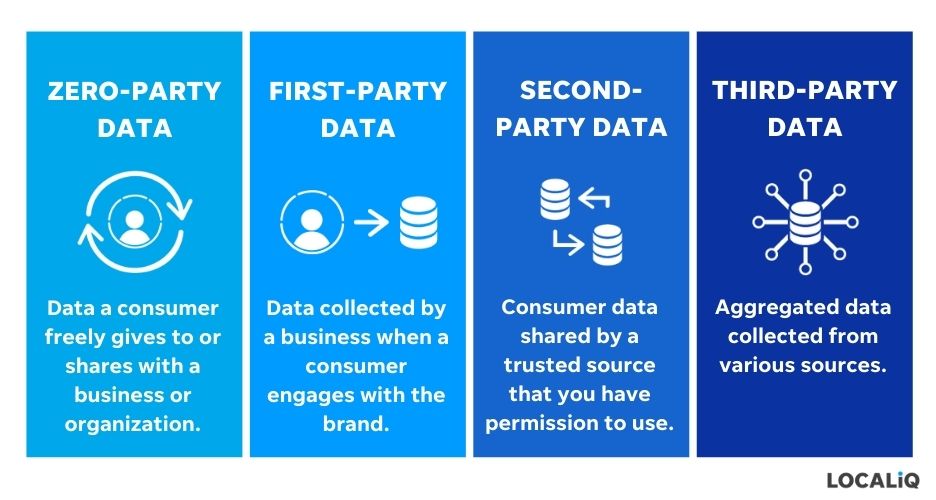 Don Rua, marketing director of visitor relationship management platform Admiral, agreed brands that collect zero-party data will "have an advantage in learning more about their visitors, resulting in a differentiated experience, higher CPMs for ads, and better-aligned products for [customer] revenue."
4. Building email and text lists
Of all the customer data out there to potentially collect, Gregory Zakowicz, senior marketing expert at marketing automation platform Omnisend, said successful marketers will focus on building their email and SMS lists in 2023.
"Unlike with social media, where you're one iOS update away from seeing decreased returns, opt-in channels like email and SMS continue year after year to see performance increases," he said.
These channels also drive revenue as email conversion rates in particular continue to increase.
However, it's also important to pay attention to how updates like Apple's iOS15 will impact email marketing and continue to monitor best practices (get best practices for 2022 email marketing here!).
Related: Find out how Apple's iOS 14 update impacted ad costs.
Yet, despite these updates and changes, Zakowicz predicts the adoption and performance of these marketing channels will increase further in 2022.
5. Updated email tracking metrics
Apple's recent iOS 15 update changed how an open email rate is measured, which Josh Odom, CTO of email marketing platform Pathwire, said will cause brands to lean more into engagement and click rates.
In fact, Justin Smith, CEO of web design firm OuterBox, said the update "all but killed open rates as a valid tracking metric."
But, James Pollard, founder of marketing consultancy TheAdvisorCoach.com, added, "Apple does not block the pixels used to see who opens emails and who doesn't."
That means brands must begin using UTM codes or another means of tracking activity, Pollard said. Marketers will also have to focus more on who they are targeting so they can customize their messages.
"This is where collecting first-party data is critical—the more you know about your audience, the more targeted you can be," Smith added.
Adding questions to sign-up or checkout forms can help brands gather enough data to build highly segmented and personalized campaigns, he said.
In the screenshot above, you can see this company not only asked for an email address but also a birthday. By collecting this information, you can segment your audience and send targeted birthday emails to increase opens (and sales!).
6. Personalization
Higher quality data will make personalization and segmentation increasingly important in 2023.
"Businesses will move beyond basic information such as marriage status, music, and movie interests and instead use considerably more detailed and useable forms to target customers," said Jeff Mains, CEO of the consulting firm Champion Leadership Group.
Jared Pobre, co-founder of the skincare brand Caldera + Lab, noted AI content personalization systems can help by reading all the text and metadata associated with your content to identify subject, length, and format to classify it accordingly.
"The more content your visitor consumes, the more metadata there is available to extract," he said. "Then based on your repeat visitor's historical data, an AI content personalization system can predict and deploy the type of content that will most likely engage them. Using this AI strategy in your content management will improve customer engagement, conversion, and retention without the need to revamp your website."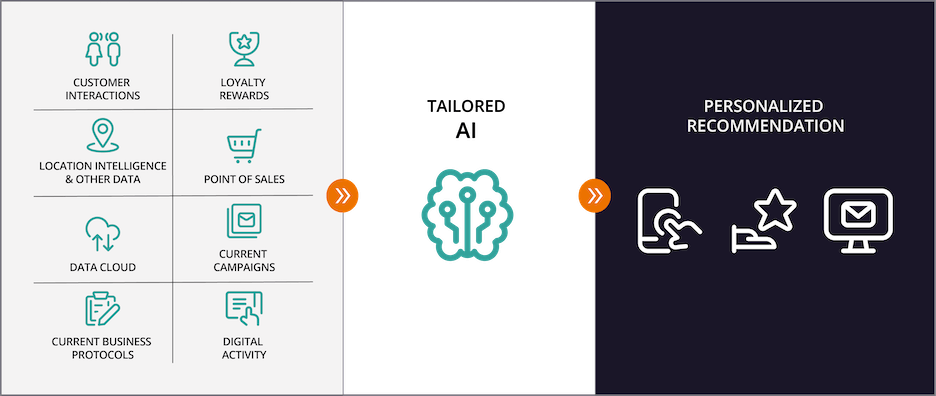 User data can also help augment search campaigns.
While most marketers only target a few options like keywords, interest, or location, Jason Sherman, founder of beer e-commerce platform TapRm, noted automated programmatic demand-side platforms (DSPs) can integrate with customer data software and deploy hundreds of targeting signals.
"As users see the ads, DSPs record information about them," he said. "Then a profile is built up over time based on what type of content the user consumes, where they click on advertisements, and how often they do so. These improved targeting capabilities enable digital marketers to run personalized search ad campaigns that engage consumers at each stage of the funnel."
What's more, personalization helps content stand out in the clutter of advertisements and messaging on multiple platforms. That's according to consultant Kamyar Shah, who added, "High-quality content that is relevant and straightforward will be more engaging as people seek more content that is unique to their particular interests."
And, he noted, automation is important in this process as it facilitates the collection of more intricate information that can inform marketing strategies.
7. Email automation
While marketing automation has been around for a while, 2023 will be the year it becomes even more vital for email.
"AI can analyze thousands of data points and extract valuable insights to help you create your email marketing campaigns," said Oliver Andrews, owner of web design and SEO firm OA Design Services. "It's a terrific tool for identifying trends and changes in your audience so you can make more informed marketing decisions."
Per data from Omnisend, automated emails had a conversion rate of just over 33% in the first half of 2021. That's in part why he expects to see e-commerce brands send more welcome, cart abandonment, and browse abandonment messaging.

"With more marketing channels available than ever, the days of implementing every automated email and utilizing every channel available are gone," Zakowicz said. "Instead, the most successful marketers in 2022 will be focused on the right channels for their brand, controlling their customer relationship via opt-in channels, and using the right automated emails that will generate the highest ROI."
Related: Find out the top types of emails you should be sending in 2023.
Paul Mallory, co-founder of consumer site ConsumerGravity, agreed using data and AI to analyze customer patterns will help digital marketers connect better through emails and deliver on their brand promise.
"We are looking positively at the critical role that AI will play in creating tailor-fit campaigns to bring value to organizations in this digital age," he added.
8. PPC automation
Also expect PPC automation to "flourish" in 2023.
That's according to Daniel Gray, SEO expert at digital marketing firm Market Media Connect, who noted Google Ads offers automated features such as smart shopping and automated bidding strategies so advertisers can work more efficiently.
"Through PPC automation, advertisers could create performance forecasts that could allow them to bid on keywords that could generate potential clicks and drive more traffic to their websites," he said.
Andrews noted we'll see more automation in ad testing in particular, which "aids in identifying and culling lost advertising, establishing the best commercials using statistics, and determining the finest call to action."
9. SMS marketing and push notifications
According to Pew Research Center, 97% of Americans own a cellphone now.
This is in part why Joel Whipple, account director at digital marketing company All Points Digital, said SMS marketing will be "a great tool moving forward" to solicit reviews or send coupons and sales updates.
"Done properly, SMS marketing delivers useful messaging and opens a personal communication channel with current and prospective customers," he said.
Marcin Stryjecki, SEO project manager at beauty marketplace Booksy, noted push notifications more broadly will be a big trend in 2022, adding he's seen a 7% open rate with a 54% conversion rate.
"These days, audiences prefer fewer touchpoints when engaging with brands and, when this is combined with more stringent GDPR legislation regarding emails, push notifications are the common-sense solution for brands looking to increase engagement and re-engagement," he said.
10. Live streams and social commerce
Livestream and social commerce sales are projected to reach nearly $300 billion in China in 2021. While the U.S. lags behind, social networks like Facebook, Instagram, Pinterest, and TikTok have all made moves to jumpstart the trend, which will undoubtedly expand in 2023.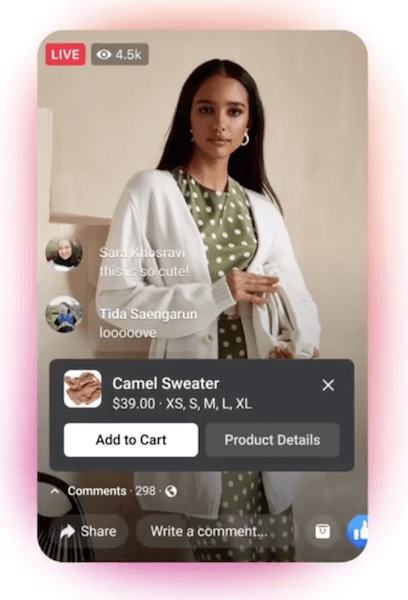 Priyanka Nag, owner of digital marketing site Digital Marketing Grip, noted live streams are particularly effective for shopping because a sense of urgency is heightened owing to scarcity or restricted availability.
"Users are following active shopping brands, taking advantage of the platforms' features such as live shopping, shop tab ads, and Shopify integration," added Steven McConnell, managing director of resume site Exceptional Resumes.
Per figures from James Stephenson, co-founder of the EpicWin app, each day an estimated one million Instagram users view live videos—and it's not just limited to shopping.
"Reviews, product information, announcements, and special events can all be included in live videos," he added.
Related: Find out how to create a TikTok account for your business.
11. Gamification
The global gaming market is expected to reach more than $545 billion by 2028 and brands will undoubtedly follow here, too.
"In the world of digital marketing, gamification offers a unique opportunity for businesses to get their consumers engaged with their advertisements and bring them closer to the action of purchase," said Kashish Gupta, CEO of reverse ETL platform HighTouch.

Many customer loyalty programs, like Starbucks', use gamification to entice repeat purchases. 
We see this already in teasers for mobile games that embed gameplay.
"This practice gets the consumer hooked early on and unexpectedly, enticing them to download the rest of the game," Gupta added. "Utilizing this same tactic in other areas of marketing will allow digital marketers to increase their chances of success in 2023 and we can expect to see it appear more and more frequently."
Andrews agreed games will become more common in interactive commercials, websites, and "other places where brands engage their customer base.
12. Video marketing
In 2022, we saw short-form video explode and social media platforms go video-first. In 2023, video will remain a hot commodity in marketing as well.
"If you aren't already including videos in your campaigns, you are missing out on a lot of opportunities for exposure," said digital marketer and SEO Greg Tucker. "Since Google owns YouTube, they are finding new ways to integrate it into Google Search. In 2023, you will see more search queries where the first result will be a YouTube video and pushing down the regular websites that normally would show first."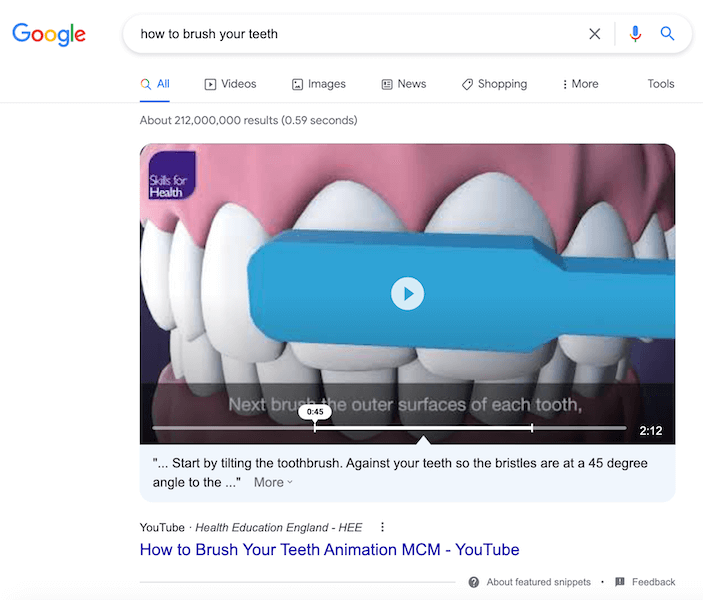 The first search result for this query was a video. 
As both small businesses have struggled to rank in Google's top results and turn to PPC for traffic and video content grows in popularity, Alex Chaidaroglou director and co-founder of price monitoring software platform Altosight, expects to see "a lot more PPC competition on YouTube" in the year to come.
Use these digital marketing trends to inform your 2023 strategy
Digital marketing evolves quickly, so understanding the top trends can help future-proof your 2023 marketing plan by giving you guidance in the marketing channels and tools to invest in. Take a look at the top digital marketing trends to determine what will work best for your business in 2023:
AR, VR and the metaverse

AR/VR advertising

Cookie alternatives

Building email and text lists

Updated email tracking metrics

Personalization

Email automation

PPC automation

SMS marketing and push notifications

Live streams and social commerce

Gamification

Video marketing