Your business could be brand new or decades old, doing well, or not quite meeting your expectations. In any case, you'd be smart to get your business online as soon as possible. In fact, 99% of consumers have used the internet to find information about a local business.

No matter your business's market, your customers are looking for you online. So, let's talk about how getting your business online can strengthen in. Not only that, but we'll also cover how to start and how to ensure your long-term success online. With this post, you can learn to take your business online and stay online effectively.
How getting online can unlock your business's full potential
Here are some reasons why getting your business online is worthwhile, regardless of its offline success.
1. An online presence future-proofs your business
Remember how drastically restrictions and health concerns reduced foot traffic and in-person shopping during the COVID-19 pandemic? That's a prime example of the difficulty offline businesses face when circumstances restrict physical interaction.
It's best to build an online presence before times of trouble. For example, it was recently found that even a 100-year-old shore store in Spain found its way online for heightened success. If not for quick action to take the business online, the store may have been forced to close its doors as so many other local businesses did. This is a testament to the effectiveness of getting your business online even if you've had offline success or have yet to encounter any small business challenges.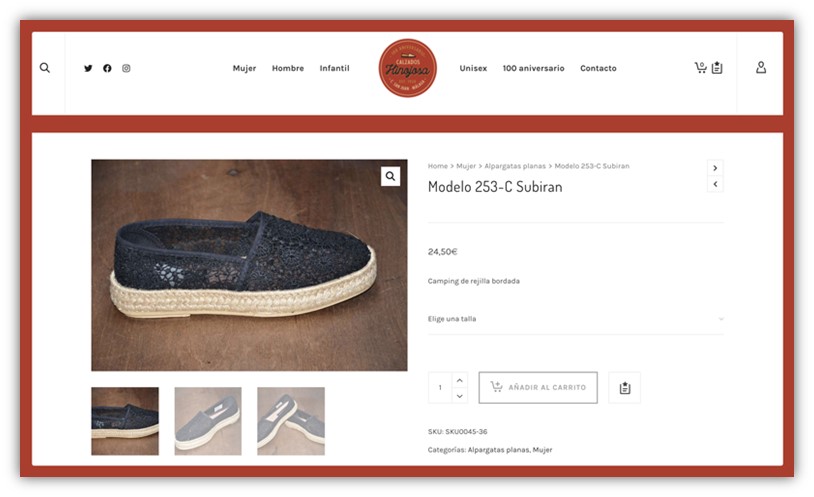 2. Going online increases brand awareness and reach
Have you ever discovered an amazing local business that was right under your nose all along? Your business is that business for someone, and your goal is to minimize the time it takes for them to find you.
Hence the value of your website showing up in search results or your business otherwise reaching potential customers online. This increased awareness paves the way for additional sales—online and off, locally and beyond.
3. Online presence prompts in-person interactions
A study found that 76% of consumers search for a business's website before stopping by. This is likely because they want to know what to expect before committing to a trip outside of their home. The good news is: 45% of those consumers actually visit the physical location after finding that the business has a strong online presence. That said, if getting more people through your doors is a priority, building a strong online presence should also be a priority.
4. Going online generates additional revenue via online sales or bookings
For retail-based businesses or businesses that allow customers to book services in advance, can benefit from being online.
Global e-commerce sales are on the rise and are projected to reach an impressive $6.5 trillion by 2024, presenting a huge opportunity.
You can expand your customer base and increase your revenue by catering to people who prefer to engage or buy online (and those who aren't in your locale).
How to get your business online: 5 ways to start and succeed long-term
The benefits above can be yours if you take one or more of the following steps to get online. We'll start with the most important—your website.
1. Create a business website
Methods like social media marketing and joining online communities can be effective when you're trying to get your business online (more on this later). However, while they help attract and educate potential customers, the drawback is that you don't have ownership of those channels.
For instance, many online communities impose posting restrictions, whereas you control the messaging on your website. Additionally, social media algorithms can change on a dime, limiting post visibility. However, with an owned marketing channel like your website, you can control the distribution of your site content (e.g. by building an email list).
How can you set your business website up?
Buy your domain name. This is your website's internet address (e.g., www.yourbusinessname.com). Make sure it's easy to remember, spell, and represents your brand. Register it with a domain registrar like GoDaddy or Namecheap.
Pick a web hosting provider. Providers like Bluehost and HostGator offer server space for storing your website. Alternatively, you can self-host your website for free via WordPress.org.
Pick a website builder. Choose one that's user-friendly and offers customizable drag-and-drop templates. Wix and Squarespace are popular but, if you choose to self-host with WordPress.org, you can use its site builder or plugins like Elementor.
Start building. Choose a visually-appealing website design template—preferably one for your business type so it's easy to customize. Add website content that describes what you offer and the main benefits for your customers. This content could include service or product descriptions, an about page, contact details, and other relevant info. Apply your brand colors and fonts across the site, add your logo, swap out images, and otherwise customize as you go.
Optimize for search engines. Do basic search engine optimization (SEO), which includes writing meta tags for each page, adding alt text for images, and using relevant SEO keywords to improve your website's visibility on search engine results pages.
The resulting website will act as an always-available digital storefront for your business.
Reminders for the long-term
To maintain your website as a valuable asset, remember to:
Respond promptly to inquiries. Habitually failing to reply to people who contact you via your site will result in lost revenue and negative word-of-mouth due to unresponsiveness.
Keep your website up and running. Renew your domain and SSL certificate on time to keep it available to the public and secure. Additionally, keep plugins up-to-date to avoid potential issues with website appearance or functionality.
Keep business info up-to-date. If your business address, contact info, services, or other key things change, ensure your site reflects that. You'll prevent confusion and frustration for site visitors, and increase the chances of them contacting you.
Implement a more robust SEO strategy. Besides doing basic SEO, creating SEO blog posts can also increase your site's visibility in relevant search results. Focus on educating and guiding target customers to build trust with them.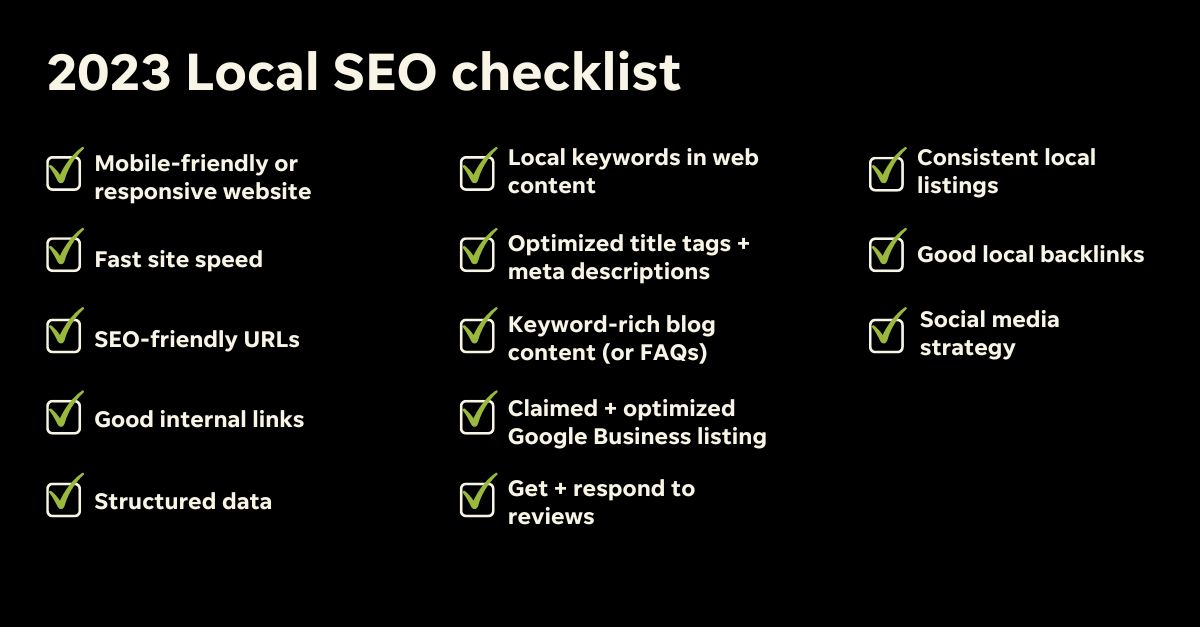 Use our SEO checklist to stay on track.
See how your site's current online presence is performing using our free website grader!
2. Get active on social media
Research shows 40% of consumers find "perfect products" via brands' organic posts and 49% via targeted ads, like Facebook Ads. Even if yours is a service business, organic and/or paid social media marketing can be worthwhile.
Start by picking the top one to three social networks where your ideal customers spend their time. For instance, Instagram and TikTok are often great for connecting with younger demographics, while LinkedIn and Facebook are effective for professionals or older audiences.
Set up your accounts and craft bios that clearly communicate who you are, who you help, and how. Incorporate industry keywords and don't be afraid to showcase your personality. Also add a call-to-action (CTA), such as an invitation to visit your website or brick-and-mortar location.
Lastly and before you dive into posting on social, define your social media marketing strategy.
Set clear goals and key performance indicators (KPIs) that align with your business objectives. Things like driving a certain amount of website traffic per month, or generating a certain number of leads or sales.
Identify content pillars that encompass the main themes of your posts. Focus on your primary area of expertise and the handful of subtopics you could talk about endlessly.
Determine how often you can post long-term (e.g., 3x a week). Plan at least some posts in advance using a marketing calendar or social media management tool.
Reminders for the long-term
As you do social media marketing, remember:
Keep your content consistent and on-brand. Stick to your content pillars and use brand colors, logos, fonts, and images to create a cohesive look across your social media accounts.
Post at a regular cadence. Even if you can only commit to posting once or twice a week, stick to that schedule. Consistency encourages social media algorithms to display your content to more users, enhancing brand memorability for potential customers.
Don't just post; engage. Regularly respond to messages and comments. Engage with your followers' content and interact with relevant accounts in your industry. This increases business visibility and aids in building relationships with potential customers and partners.
Adjust your strategy as needed. Your initial social media goals and approach should evolve as you build a following. For example, your goals may shift from building awareness to generating leads and sales. Or you may need to change the type, timing, or frequency of your content based on observations about audience engagement.
3. Get your business online with Google
Google Business (formerly Google My Business) helps your business appear in local search results and on Google Maps, making it easier for potential customers to discover you. Its analytics feature also provides insight into consumer behavior, which can help you optimize your online marketing strategy.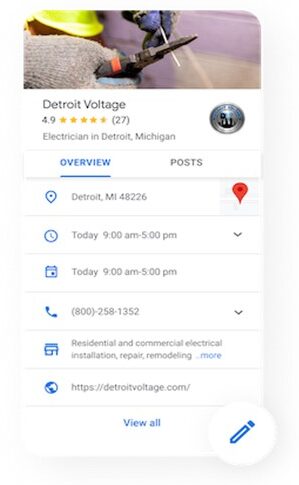 To set up your Google Business profile, follow these steps:
Sign into a Google account. Sign in or create a new account on the Google for Business website.
Add your business. Click "Manage now" and enter your business name. If it doesn't appear in the suggested list, click "Add your business to Google" and follow the instructions.
Choose a business category. Select the one that best represents your products or services so that Google can show your profile to the most relevant searchers.
Add your address, phone number, and website URL. Confirm your location, service areas, and contact information for easy communication.
Verify your business. Google requires verification via mail or an alternative method to ensure the accuracy of your business information.
Complete your profile. Further optimize your profile by adding photos, a logo, a cover photo, and a business description.
Reminders for the long-term
As far as maintaining your Google Business profiles goes, remember to:
Keep business information up-to-date. It needs to be easy for your ideal customers to learn what you do, inquire about your products or services, or visit your physical location. This requires updating your business description, address, phone number, and business hours whenever they change.
Use available features. Post helpful content and encourage people to visit your website to get more information, shop, or contact you. Share photos of your team, your location, your products, or even happy customers (with permission, of course). Spread the word about your latest promotions or available discounts.
Encourage customer reviews. Genuine, positive reviews enhance your reputation. The more you have, the better make a habit of requesting reviews from satisfied customers.
4. Create profiles on relevant directories
In addition to Google Business, explore setting up profiles on:
Big-name directories: Sites like Yelp and Better Business Bureau often rank high on search engine results pages (SERPs). These business directory listings can boost your online visibility and drive more potential customers to your website or physical location.
Location-specific directories: Your city's chamber of commerce website, for example, is limited to businesses in your area. If you only or primarily serve local customers, prioritize creating listings on these sites.
Industry-specific directories: If you own a restaurant, sites specific to your industry might include OpenTable or MenuPages. Of, if you have a home services business, consider sites like Angi and HomeAdvisor.
Reminders for the long-term
As with your Google Business profile, remember the following:
Keep business info up-to-date. All of your directory listings should provide the latest descriptions of and contact information for your business.
Post content and images. Being active on business listing sites can help build trust with potential customers, so post updates, respond to reviews, and so on.
Encourage reviews. While reviews on the most popular sites like Google and Yelp are top priorities, it's helpful to have great reviews on other directories as well. Ask customers for them.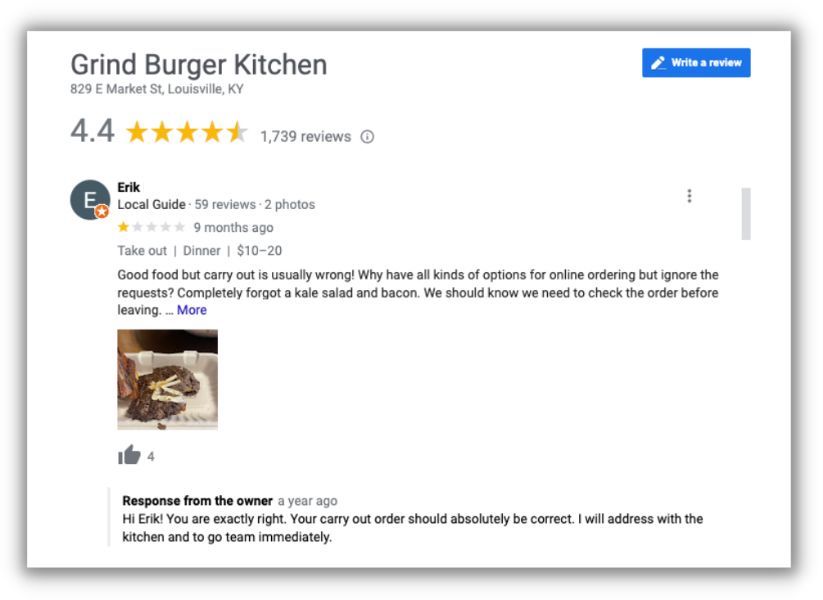 Do you have local listings that are incomplete or missing information? Find out using the LocaliQ Free Listings Grader!
5. Join your ideal customers in online communities
Becoming a fixture in online communities where potential customers congregate allows you to learn about their interests, challenges, goals, and characteristics. This helps establish and nurture relationships, leading to new business and referrals.
To find relevant online communities, search Google and other platforms (e.g., LinkedIn, Facebook, Twitter, Quora, Reddit) for groups related to your industry or niche.
Tools like SparkToro can speed up your search. For instance, a local home services company would want to engage in communities focused on home improvement, including DIY home projects. By sharing expertise on project execution, estimated costs, and more, the company would become a preferred choice when ready to hire or when DIY projects go wrong.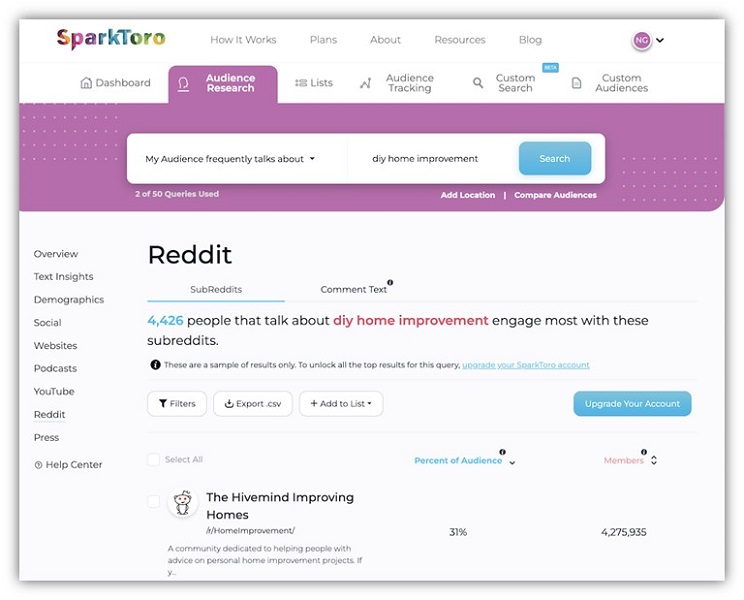 For any promising communities you find, evaluate:
Whether a sizable portion of your target market is active there
What types of discussions are taking place and how you could chime in
Written and unwritten community rules to determine how best to participate in the group
Once you find two or three online communities, join and start engaging. Contribute expert advice and insights to active discussions, answer questions, and post content that'll help members solve problems or reach goals.
Reminders for the long-term
To get the best return on the time you spend engaging in online communities:
Help more than you promote. As a rule of thumb, educate and assist in 80% of your interactions and only promote your business 20% of the time. It may sound counterintuitive but this approach positions you as an expert. Plus, it allows future customers to explore your business when they feel comfortable (as opposed to you trying to hard-sell them before they trust you).
Periodically re-evaluate the online communities you're part of. Have you seen activity or engagement in a group decline significantly? Is it driving noticeably less traffic to your website or far fewer inquiries than it used to? Have other communities or groups gained popularity? Invest your time and resources wisely.
Get your business online to make it easy for people to find you
Taking your business online can put it on the radars of more potential customers, converting them into satisfied customers and brand advocates. While it will take time and other resources to establish your business online, don't delay. Starting is the only thing standing between you and increased brand awareness, more sales both online and offline, and a more resilient business overall.