Small Business Saturday is a day dedicated to celebrating and supporting small businesses across the nation. Shoppers may be eager to support small businesses and shop locally, but you won't see these shoppers by sitting back and watching the show. In order to leverage the excitement of Small Business Saturday to facilitate your business goals, you have to promote your business and improve your local visibility!
Whether you're only able to make a last-minute effort or have the ability to implement a detailed Small Business Saturday plan, there are opportunities for every business on Small Business Saturday.
Here are some Small Business Saturday ideas to help you make the most out of the day.
Get Listed Ahead of Small Business Saturday
The first thing you should do is make sure your business can get found by shoppers on Small Business Saturday. Update your local listings in popular directories like Google My Business, Facebook, and Yelp to make sure you show up for relevant searches. Your Google My Business listing is of the utmost importance here — take the time to optimize your GMB listing; it's worth it.
You'll also want to add your business to the Shop Small map so people can find you when looking for participating businesses around Small Business Saturday.
Create Small Business Saturday Offers
Small Business Saturday is all about celebrating small businesses, but in order to stand out above your competitors and grab the attention of overstimulated shoppers, you'll need an attractive offer.
Some basic ideas for offers on Small Business Saturday include:
You can make something like this for free from American Express.
Your Small Business Saturday offer can serve many purposes and support many business goals.
It can be:
Host a Small Business Saturday Event
Another idea for promoting your business on Small Business Saturday is to run an event. Even if your focus is around celebrating your small business, you should still include an offer that incentivizes customers to attend.
If you have a brick and mortar location, here are some ideas:
If you don't have a brick and mortar location, you can still host a virtual event or partner with a brick and mortar business to host an event.
If this is your slow season, you might even consider offering a discount for advanced purchases. This is good for businesses with a seasonal marketing strategy like painters, landscapers, or tutors.
For example:
For these ideas, you might have a sign out front to attract foot traffic but be sure to promote your event online too.
For example:
If you don't have a space to accommodate people, fear not! You can always partner up with a local business. Or, you can run an event online, such as a social media contest or giveaway. With the proper social media marketing strategy, you can leverage Small Business Saturday to achieve your business goals.
Partner Up on Small Business Saturday
While Small Business Saturday is for everyone, promotion ideas are sometimes easier to execute for retail businesses and those located on busy streets. If you don't fit into that category, consider partnering up with a business that does.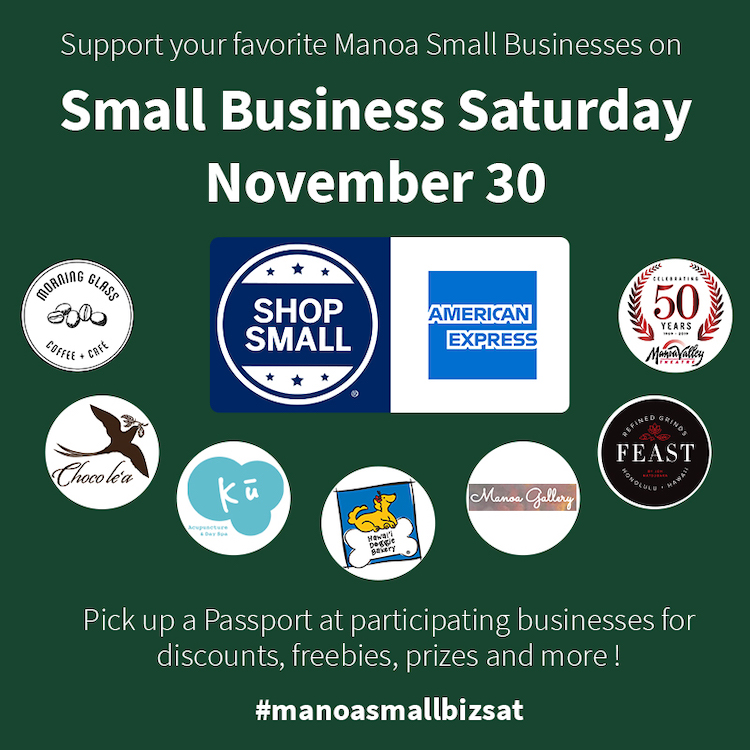 Partnering is a great way to increase your exposure across a relevant audience, maximize profits, and build a sense of community.
For example,
When considering partners for Small Business Saturday, don't just think about the most popular places. Think about businesses that share your values and appeal to your target audience. This way you can leverage the partnership to strengthen your brand messaging and increase your exposure to the right people.
Use Local Media
As a small business owner, you may not have the time to coordinate an event, and hosting an event might make it hard for you to manage higher customer volumes on that day. One idea for Small Business Saturday that won't have you preoccupied on that day is to do a write-up for the local newspaper or local online publication.
For example:
If you don't have the ability to contribute this type of content directly, consider branded content to help you communicate your business story to your community in your local publication.
Thanks to the benefits of social media, this type of publication can also increase your online presence before Small Business Saturday and even long after.
Use Social Media on Small Business Saturday
There are a number of other ways to utilize social media on Small Business Saturday.
For example: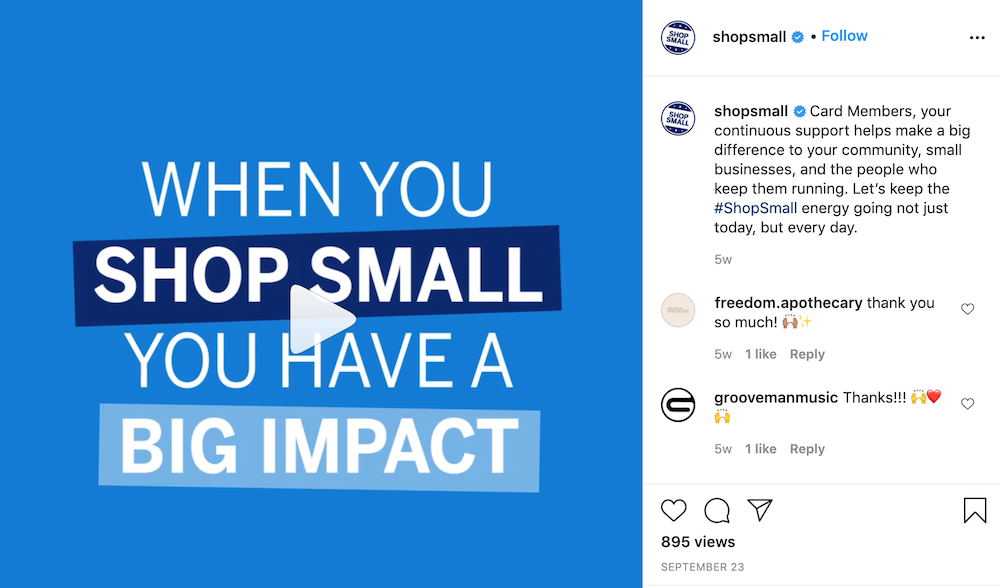 You can also use social media for Small Business Saturday discount codes:
Make Your Small Business Saturday a Success
Small Business Saturday may look a little different this year with potentially fewer in-person shoppers, but with the right Small Business Saturday marketing plan, you can still make it a success.
We know that people are planning to support local businesses this season more than they have before – so play that up in your holiday marketing to capture shoppers and finish out the year strong.