Not getting as many phone calls as you'd like from potential customers? No one likes to wait by the phone. Luckily, you can change that! We'll walk through 16 effective ways you can get more calls–plus how to make sure you're converting those callers into customers.
How to convert more calls into customers
It always feels great to see positive improvements in your marketing metrics. However, not all metrics are reliable indicators of meaningful success. For example, in the case of calls, you could figure out a way to triple the number of calls you get, which may seem great at face value. However, if very few of the people who call end up becoming customers, what good is that increase really doing?
Before you invest time and resources into driving more calls, make sure you follow these tips.
Follow basic phone handling best practices
One of the best ways to ensure you're converting your callers into customers is to follow call-handling best practices. Here are a few to keep in mind:
Establish call-handling KPIs: This means setting goals around how quickly the phone is answered, how fast callers are followed up with, and limiting hold times.
Train your team: Anyone who answers the phone should be trained on call handling best practices. It's best to provide your team members with a script for answering the phone, answers to basic questions they may receive, and information on what to do when a caller needs more information.
Request customer information: To keep track of leads and make sure you can follow up with callers, train your team to ask for each caller's name and phone number.
Be professional and courteous: Provide a great experience for every caller by being professional and friendly!
Analyze calls to determine what goes wrong (or right)
Analyze what goes wrong with your calls currently. You can do this by listening to recorded calls or by talking with your employees to understand their conversations with callers. Then you'll want to determine how you can consistently get better outcomes.
For example, after listening to a handful of recorded calls, you might find that your employees are telling callers they'll follow up within a specific time but they never do. This lack of follow-up could be contributing to a lack of conversions from callers. Or you might notice that you receive a lot of voicemails after your business closes at 5 p.m. This may lead you to hire an answering service that can handle calls for you after regular business hours.
Once you understand how calls are working for your business and doing all you can to convert them, then you can shift focus to getting more calls. You'll be in a much better position to extract all the value you can from them.
Identify your top sources of driving calls
It's always helpful to understand what's currently working to drive calls to your business. Without this information, it can be difficult to know where you expand or alter your efforts.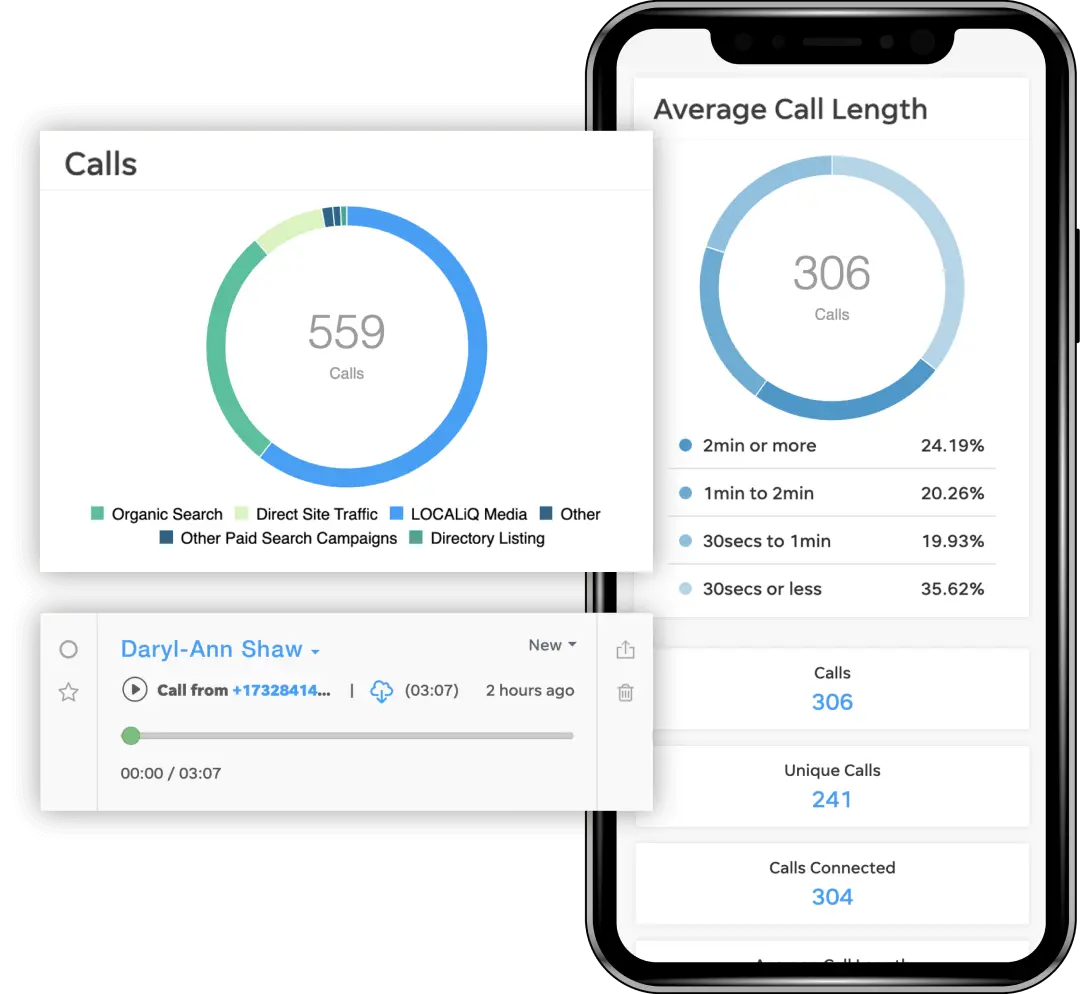 A lead tracking and management dashboard can help you analyze what's driving calls as well as performance.
But let's say you're ready to start driving more calls now. How can you do it? We'll cover a variety of ways via your website and general online presence, as well as in real life.
How to get more calls from your website
Especially if yours is a product-based business, your website may give customers a way to buy from you any day and anytime. At the very least, it can give them a way to contact you at their convenience via a contact form or email address. But your website can also drive more personal interactions between your business and target customers—calls.
1. Place your phone number on each page
Don't just include your number on your website's contact page and force visitors to go there to find it. Make things easier for them by putting it in your website footer and/or header, in call-to-action (CTA) button text, and in your website copy where appropriate.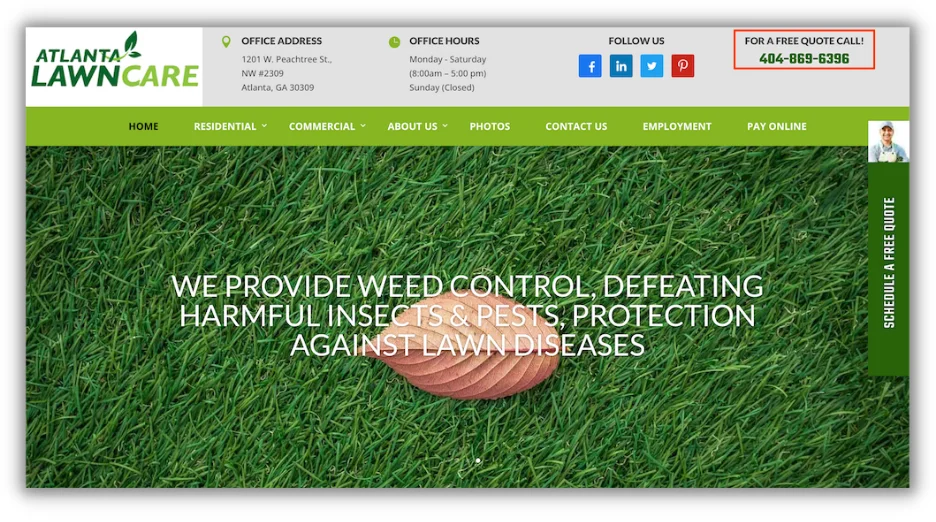 2. Optimize your site for mobile
On desktop, the action of calling your business is manual (i.e., people have to physically pick up the phone and enter your number). While it's not the longest, most inconvenient process in the world, simplifying the process on mobile can reduce friction that may be stopping some people from calling. Make your number clickable on mobile, so potential customers can contact you in a single click.
3. Use exit intent popups
Do many or most visitors leave your site without having contacted you? Set up a popup that gives them one last nudge to call you before they leave your site. The popup could ask if visitors have questions or had trouble finding something they were looking for on-site. If so and they're otherwise interested in what your business has to offer, knowing you're ready and willing to help can encourage them to pick up the phone.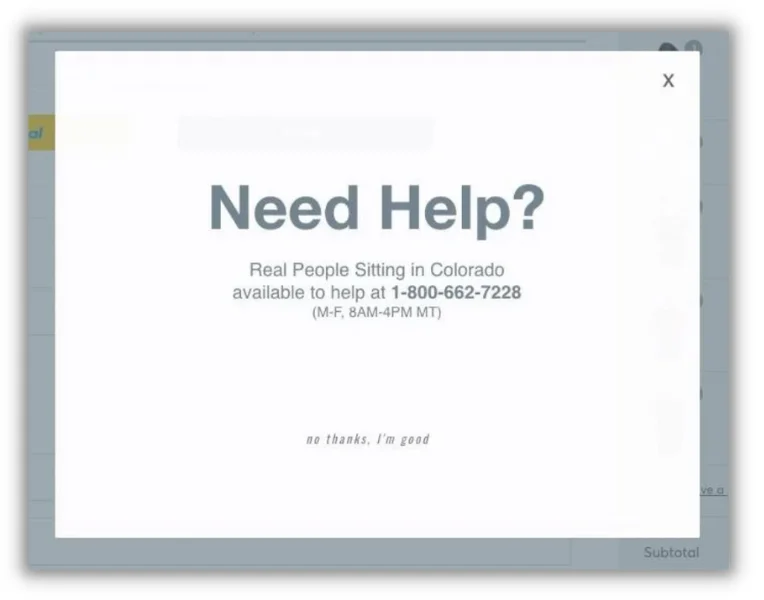 4. Adjust your calls-to-action
You may have other calls to action on your website, such as buttons directing to a contact form or calendar links for scheduling free consultations. That's fine, but the majority of your CTAs should encourage calls if they're the fastest and most effective for you to secure new customers.
Additionally, on landing pages and sales pages, it's even more important to limit visitors' options, especially if you're driving paid traffic to those pages. You might use "call now" as your only CTA or offer one alternative for people who can't or don't want to talk on the phone.
5. Do local search engine optimization (SEO)
If you cater mostly or only to local customers but your website attracts people from all around the country or globe, you'll see that reflected in the number of calls you get monthly. The solution is to position your site to attract mainly people in your local area who may need or want your products or services.
Optimize your main website pages and other content like blog posts with relevant local keywords. This will increase the chances that your site will show up in search results when potential local customers type a relevant query into a search engine like Google.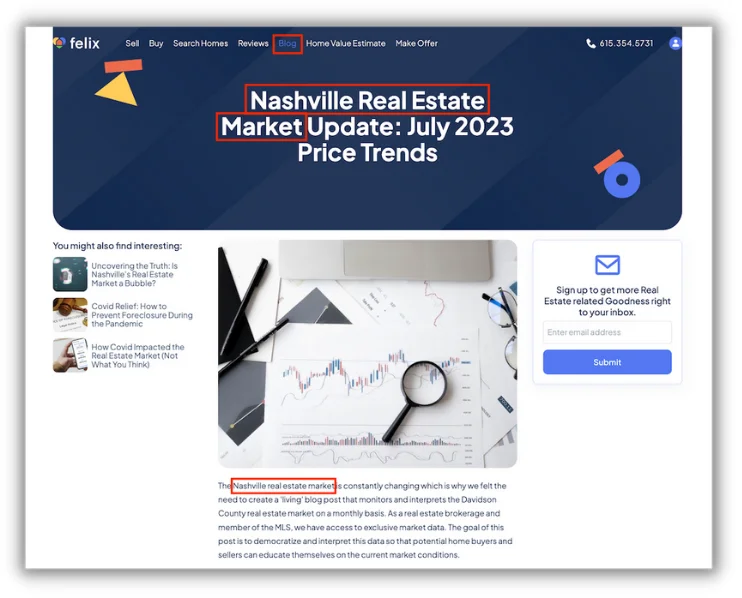 The better you rank in relevant search results, the more potential customers you'll likely be able to drive to your site, and the higher the chances that some of them will call.
6. Leverage chatbots and live chat
Why consider adding live chat to your website? You can encourage chat users to call you (or arrange to call them) when an actual chat would be better than a written convo. Similarly, with chatbots, you can give people the option to call you for more immediate help if it's easier or faster to reach you by phone than by chat. You can also give them the choice to request a call back from you.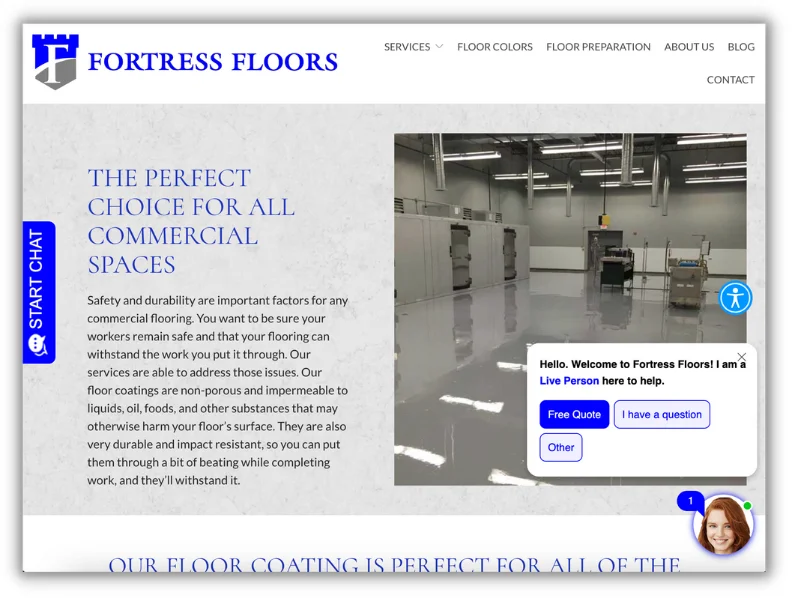 Other ways to drive more calls online
Your website can be an invaluable asset but, of course, it's not the only way you can increase the number of calls you get. There are various other things you can do online to get more people to pick up the phone.
7. Get on the right business listings
Set up listings on business directories potential customers are likely to use to find businesses like yours. The obvious ones are, of course, Google Business and Yelp, but also consider alternatives like Manta's small business directory and Foursquare. Plus, there may be industry- or location-specific directories that can make it even easier and faster for people to discover your business, like Angi for home services businesses.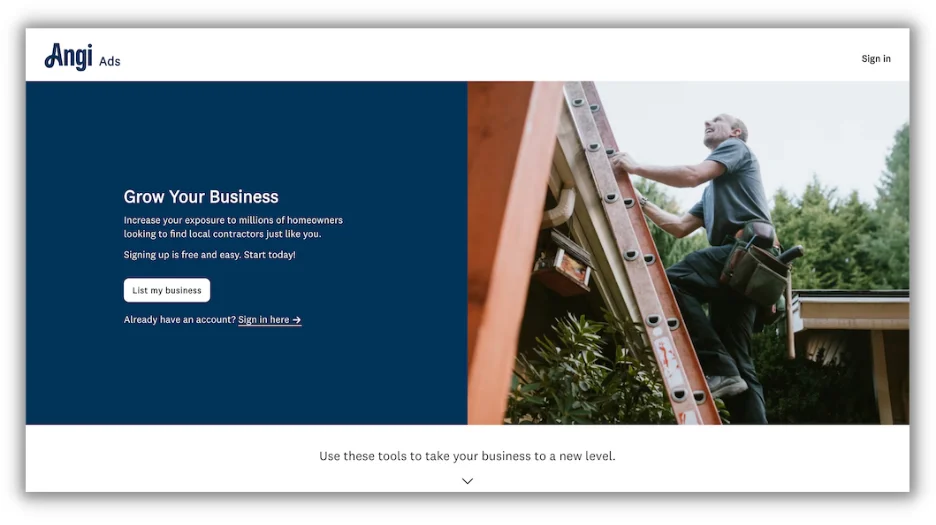 8. Do email marketing
Whether you send educational or promotional emails to your email list, you can get your phone number in front of potential customers. You could invite people to call if they have questions about a certain topic, or would like a consultation or proposal.
You might also require that subscribers call to take advantage of an ongoing promotion or reserve their spot at an upcoming event.
9. Invest in call ads
Got a budget for paid advertising? If so, it may be worth investing in call ads. These are available on Facebook and Instagram so, if your target customers are active on those platforms, this can be a great way to drive more calls.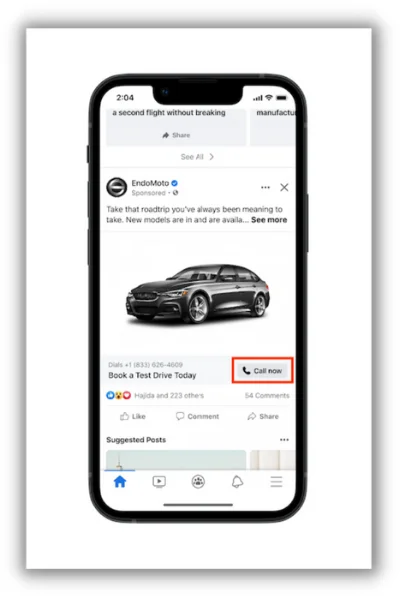 10. Try SMS marketing
As with email marketing, if you can get potential customers to opt in to text messages from you, your communication with them can increase the number of calls you receive.
Send text messages with special offers, updates, or reminders to your SMS subscribers and encourage them to call with questions or to take advantage of special offers.
11. List your information on social media
Some platforms like Facebook and Instagram have a field specifically for your phone number. Use it.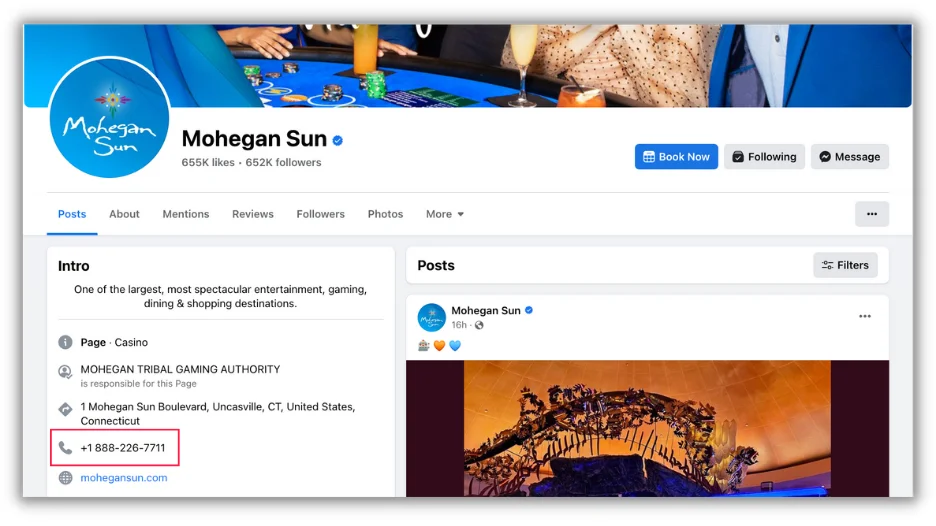 But, even on other platforms, if you prefer calls over other methods of contact or just want to give people more than one way to get in touch, put your contact information in your bio or headline.
12. Encourage positive reviews
Of course, genuine reviews from happy customers help build trust in your business, giving your potential customers more reason to contact you. However, they can also help more people to discover your business.
For example, Google is more likely to display in businesses that consistently get positive reviews in its local 3-pack—a search result feature in local search results. Since the 3-pack appears toward the top of search results and only three businesses are featured in it, if you can snag one of those spots, you can attract more attention to your business.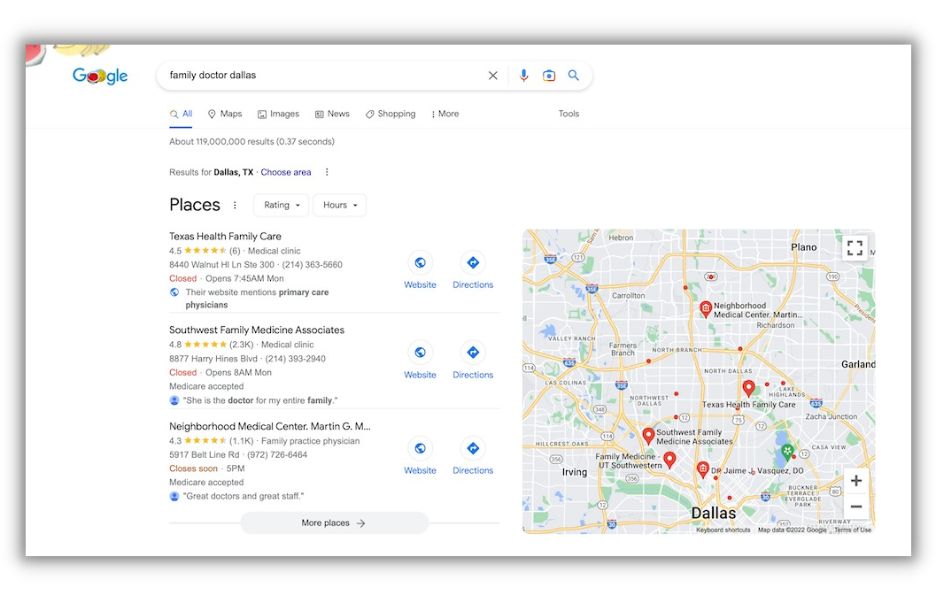 Then, if your Google Business listing does a good job of letting visitors know your company offers what they want or need, you may receive more calls.
How to get more calls from offline sources
We've talked a lot about online solutions so far, but what you do offline can also help you get more calls to your business.
13. Network in person
Get out and talk to people at meetups, conferences, workshops, and local events. Whether physical or digital, distribute business cards with your phone number and other contact info included. You could meet both potential customers who may contact you and partners who can attract additional attention to your business.
14. Participate in community events or sponsor local charities
Along the same lines as the suggestion above, participating in community events can be a great way to meet and make a great impression on potential customers. Sponsoring local charities may also be a good idea, especially if your brand is purpose-driven or shares core values that are very important to your target customers.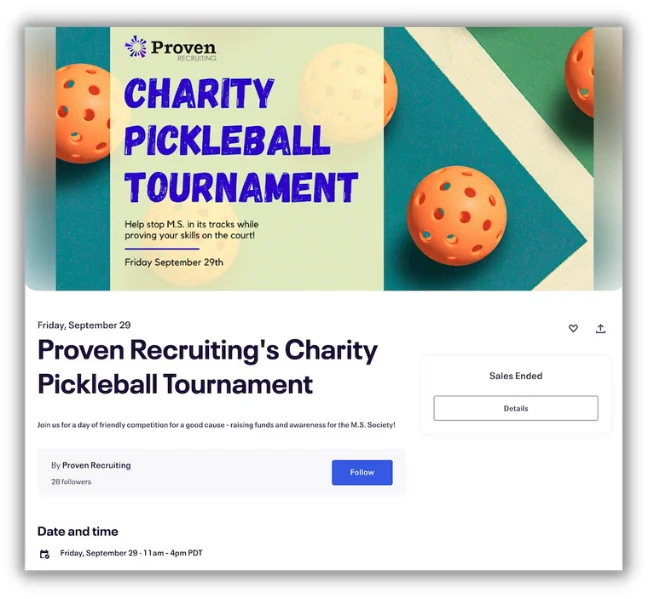 15. Partner with other businesses
More than likely, there are some adjacent businesses that have customer bases similar to yours. These could be the prime partners if you'd like to host a joint event to create buzz around your business or do cross-promotion.
16. Host informative workshops
Could you host an educational workshop or presentation that would be of interest to potential customers in your area? For example, a popular urban distillery and tasting room in San Diego offers cocktail-making classes to boost awareness of the business, generate more inquiries, and build relationships with ideal customers.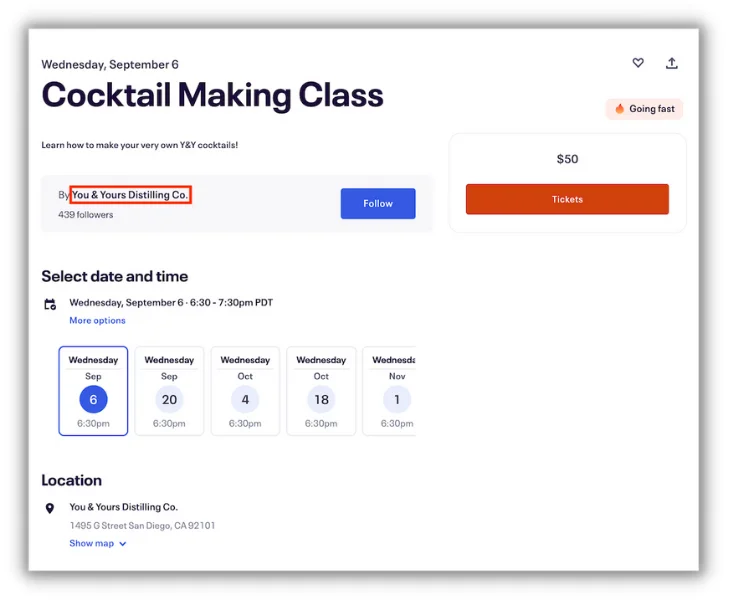 If you have a workshop idea, you could put up flyers, send out mailers, advertise on the local radio station, and so on to promote it. Invite people to call for more information or to reserve their spot.
Addressing problem areas is critical for driving more calls
Many of the tactics we've covered boil down to getting your phone number in front of more eyes and emphasizing phone call CTAs. But it's also smart to identify and address any issues that may be preventing or discouraging potential customers from following through with contacting you. That way, you can see the full benefit of your efforts to get more people to pick up their phones and call you.
You may be able to find some of these issues yourself (e.g., by testing all "call now" buttons on your site to make sure they work properly). But you'll get the most complete and reliable feedback from your target audience. This might mean using website polls or email to ask people if there's anything stopping them from making the call. Or leveraging user testing, heatmap, scrollmap or clickmap analysis, or session recordings to learn the behaviors of your target audience.
What could the above reveal? Perhaps your description of your business, products, or services isn't clear or compelling enough. Or that you need to do more to build trust with people who aren't familiar with your business. Whatever the issue is, you can then work to fix it and, hopefully, start receiving more calls!
Here are those 16 ways to start getting more calls for your business:
Place your phone number on each page
Optimize your site for mobile
Use exit intent popups
Adjust your calls-to-action
Do local search engine optimization (SEO)
Leverage chatbots and live chat
Get on the right business listings
Do email marketing
Invest in call ads
Try SMS marketing
List your information on social media
Encourage positive reviews
Network in person/li>
Participate in community events or sponsor local charities
Partner with other businesses
Host informative workshops