Establishing a local customer base is the foundation of any business, no matter who you serve.
Today, promoting your local business means more than print advertisements and direct mail (though those efforts still work)! You'll need to also focus on creating an online presence with social media platforms, an SEO strategy, directory listings, and advertising. And you can't forget the basics: getting into your community with events, sponsorships, and volunteer efforts.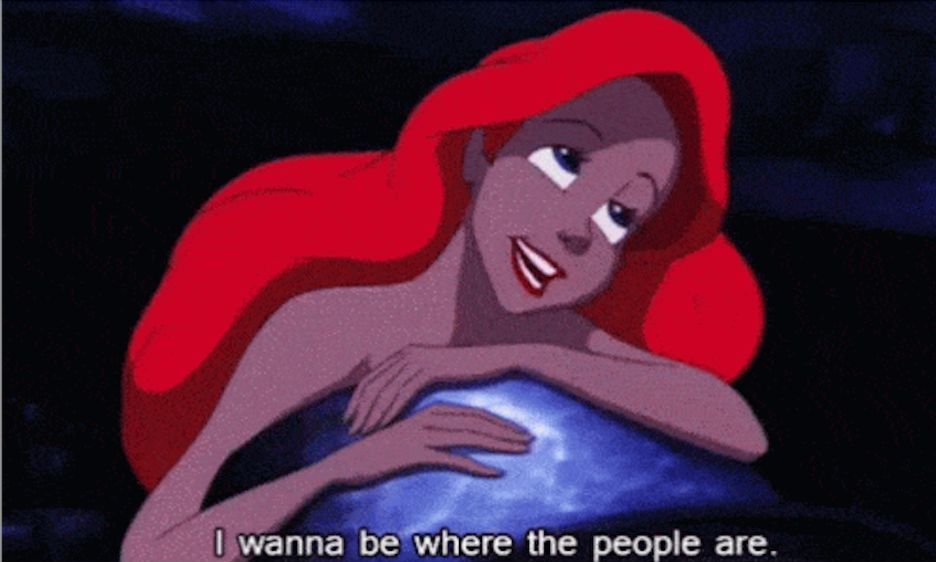 Your business.
If that sounds like a lot, it's because it is! We've compiled 41 different ways to promote your business locally to reach customers. But to make it a little more palatable, we've broken it down by:
Let's dive in!
41 ways to promote your business locally
Get customers interested in your business by first establishing an online presence and then by getting active in your community.
Establish a solid online presence
A strong online presence includes everything that can be found about your business online. It's crucial to build and manage your online presence so your business looks legitimate and boosts your marketing.
1. Create a strong brand
Branding includes a cohesive look with logos, color palettes, taglines, and fonts. It may seem like a step to skip over—especially when it comes to promoting your business locally—but branding is important to the future of your business. Branding your small business provides your customers with an easy way to recognize your business. And it can act as the foundation for many of the other strategies we share here.
2. Create or update your website
Your website is your virtual storefront. You probably already have a website, but have you made sure that your landing pages are optimized for your target audience? Is it ADA-compliant? As you start promoting your business locally, your website must be updated and ready for your customers.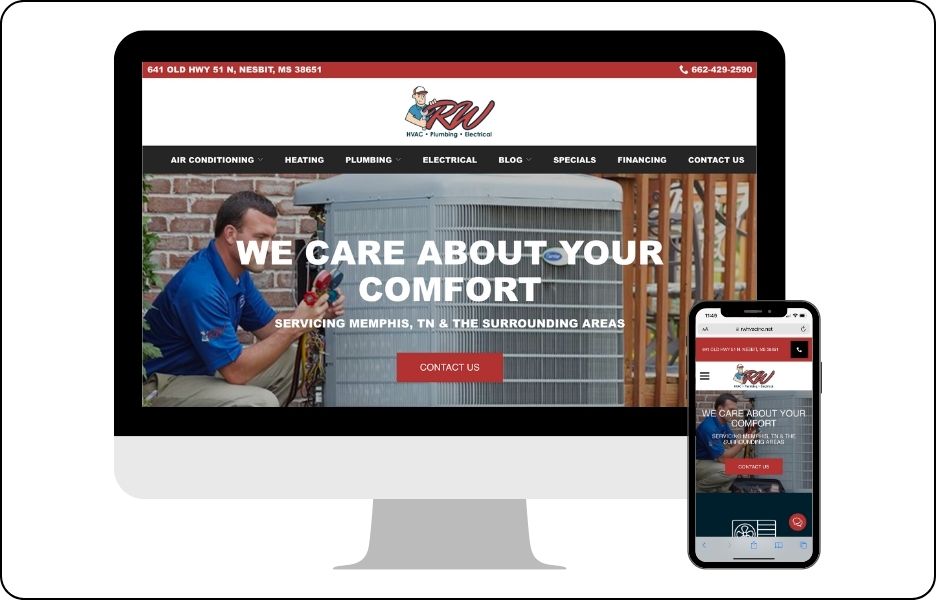 It's also important to have a mobile-optimized website as this provides a better customer experience for mobile visitors and can help you rank better in search results.
3. Start using local search engine optimization (SEO)
46% of all Google searches are local—and if you want your website to rank on relevant search results, you need to implement SEO. Adding keywords, creating optimized content, and optimizing your images will all aid your efforts to rank high.
Get started with SEO now:
4. Create a company blog
One way to improve your online presence and your chance for ranking in local search results is to start a business blog. Hosting your own company blog is the only way to own educational content on the internet that's written in your brand's voice.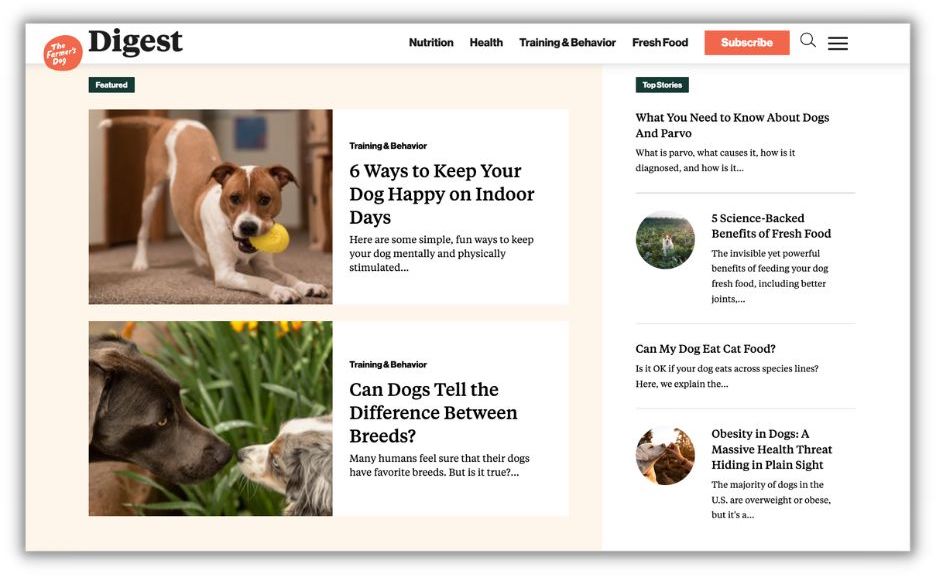 Content marketing is a powerful investment in your businesses that allows you to reach your customers, answer frequently asked questions, and educate them about why your product is valuable.
5. Write guest posts on local blogs and for local news outlets
Aside from building your own blog, writing guest posts on other local blogs or in the opinion column of your local news publications is a great way to get the word about your business out there. These guest posts can link back to your website, creating important backlinks that build authority for your business. Don't forget to include your professional bio with your guest post!
6. Create a business listing on online directory sites
Customers search through online listings as they look for local businesses to work with.Google, Yelp, Facebook, Nextdoor, Bing, and Angi all allow small businesses to create and maintain listings for free.
Not only are business directory listings a powerful local marketing tool, in most cases, they're also free! Speaking of…
7. Create a free Google Business Profile (formerly Google My Business)
Previously known as Google My Business, Google Business Profile allows you to show off your business offerings right in Google Search.
Your Google Business Profile will appear on the side of Google search results and Google Maps results.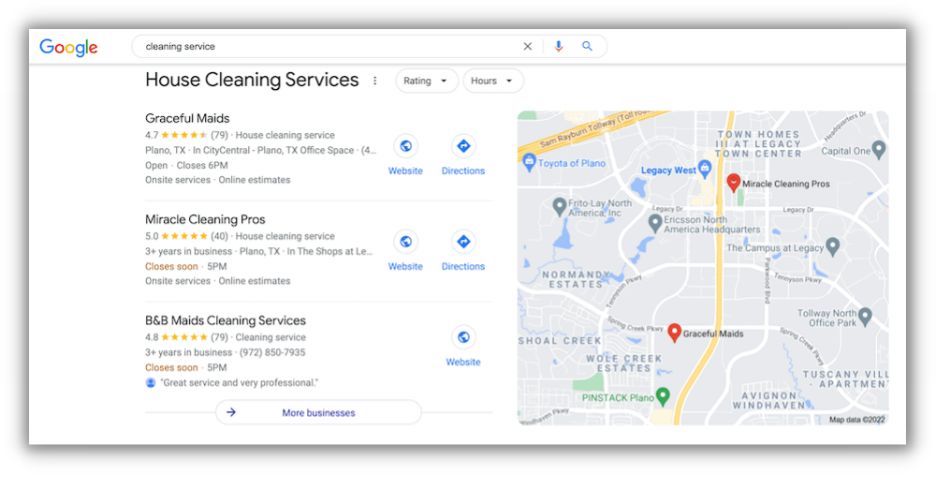 You should optimize your profile to include your address, phone number, website, business hours, along with images and reviews. You can even add important identities to your profile, including whether your business is women-owned, Black-owned, veteran-owned, and LGBTQ-friendly.
8. Launch a newsletter
If you don't already have a newsletter, you need to develop one. Try sending out a monthly newsletter to your customers. It doesn't have to be complicated or long—one of these templates can help you get started.
Newsletters can help you stay top of mind with existing customers, grow your email list with prospective new customers, and get the word out about upcoming sales, promotions, or other newsworthy moments for your business.
9. Ask for online customer reviews
Customer reviews provide social proof for your business. Encourage your customers to leave honest reviews online—on Facebook, Google, Yelp, etc.—so you can gain exposure and build trust with an online audience.
10. Respond to negative and positive reviews online
Customers will leave an honest review about your business online where everyone can read it—and both negative and positive reviews hold power.
While you can't control everything people say about your business online, you can control how you respond to it. And you need to respond—97% of people will read those reviews (and your responses) before making a purchasing decision.
Responding to negative reviews will add to your business's credibility by showing how you value your customers. Here are some quick tips:
Always respond with a professional tone.
Never dismiss, mock, or insult the customer.
Personalize your feedback by using the reviewer's names and by responding to the specific problems mentioned in the review.
Offer a solution and provide a way to resolve the issue offline.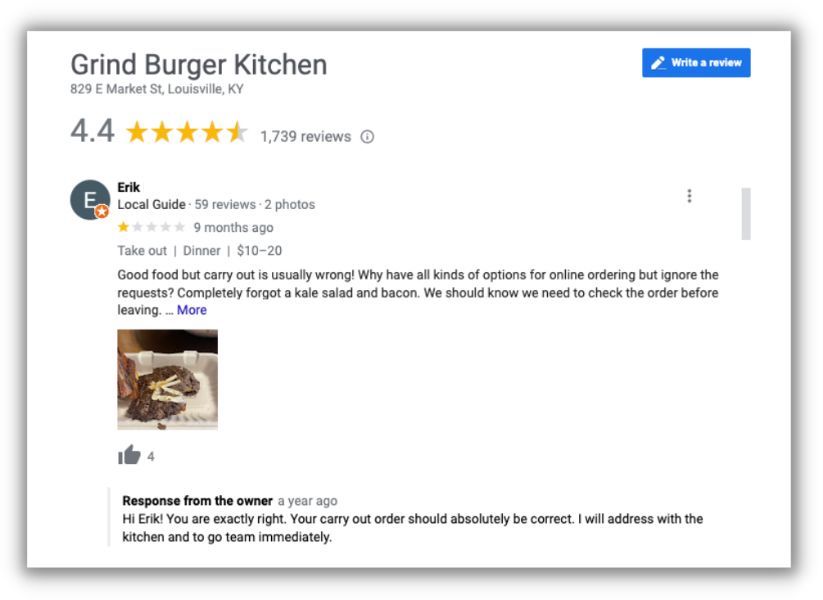 Lean into social media
While you don't have to be on every social media platform, your business will benefit from a vibrant social media presence. Regardless of where you post your content, ensure that it's accessible at every step. Here are some ways to use social media to promote your business locally.
11. Create Facebook and Instagram accounts
Owned by Meta, Facebook and Instagram are important social media platforms you can use to promote your business offerings. Instagram allows users to shop within the app, while Facebook business pages allow you to schedule and promote Facebook events.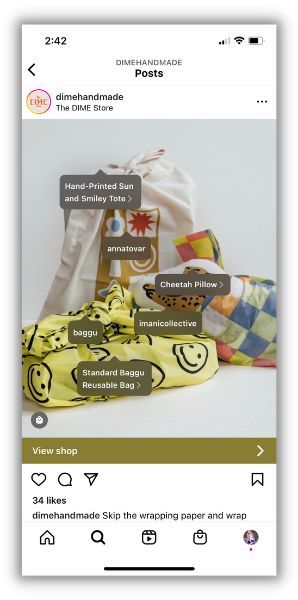 Use these resources to create and optimize your Facebook and Instagram accounts:
12. Develop a LinkedIn account
Your employees and customers are on LinkedIn, and you should be too. By creating a LinkedIn company page, you can create job listings, post professional links to your content, and give potential employees and customers the opportunity to check up on your business. This gives you an easy way to promote your business locally and expand your online presence.
13. Try out YouTube
YouTube is the second-most powerful search engine following Google. YouTube advertising is a great way to advertise your business, but simply producing and publishing content can also help you promote your business locally.
Write up a YouTube channel description, and then post behind-the-scenes content, tutorials, and educational YouTube Shorts.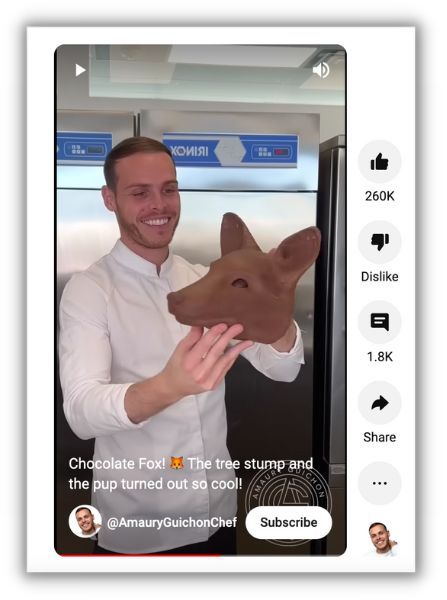 14. Try TikTok advertising
TikTok has become a huge phenomenon, and it's not one you should ignore. Beyond creating a TikTok account and getting followers, TikTok advertising can help you reach your target audience in your local area.
15. Pin blog posts and social media posts to Pinterest
When you think about social media, you may not instantly think about Pinterest but you should: 80% of Pinterest users have discovered a new brand or product on the site. Try pinning your social media posts, videos, and blog posts onto the site.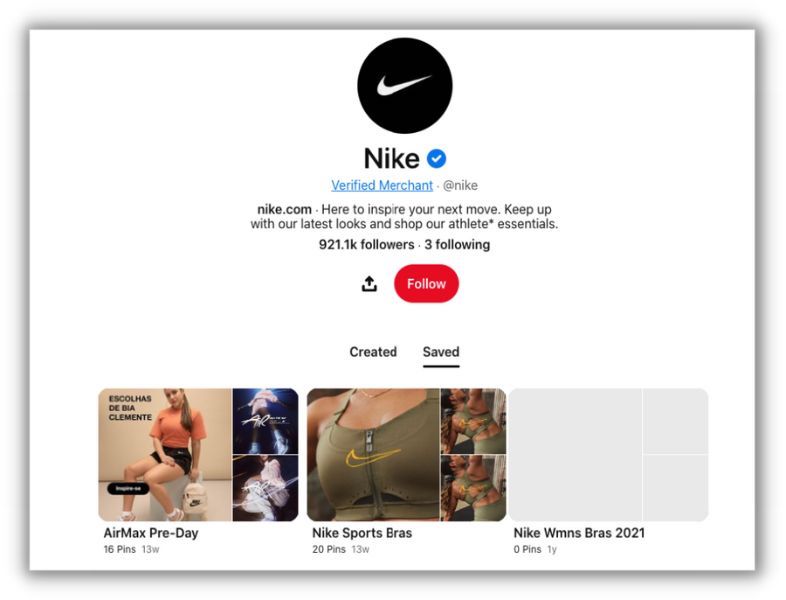 16. Provide helpful advice on social media
Creating and posting your own content on social media is only half of the work you need to do on social media. Respond to people's posts and interact with people online to build relationships. By offering advice and showing how valuable your brand is, you'll build influence online and attract new followers.
17. Run a giveaway tailored to your local audience
Running a giveaway on Facebook or Instagram is a great way to get in front of a new local audience. Giveaways encourage people to like, follow, and share your content. Pull together a few of your products, gift cards, and other valuable items that your local audience will enjoy.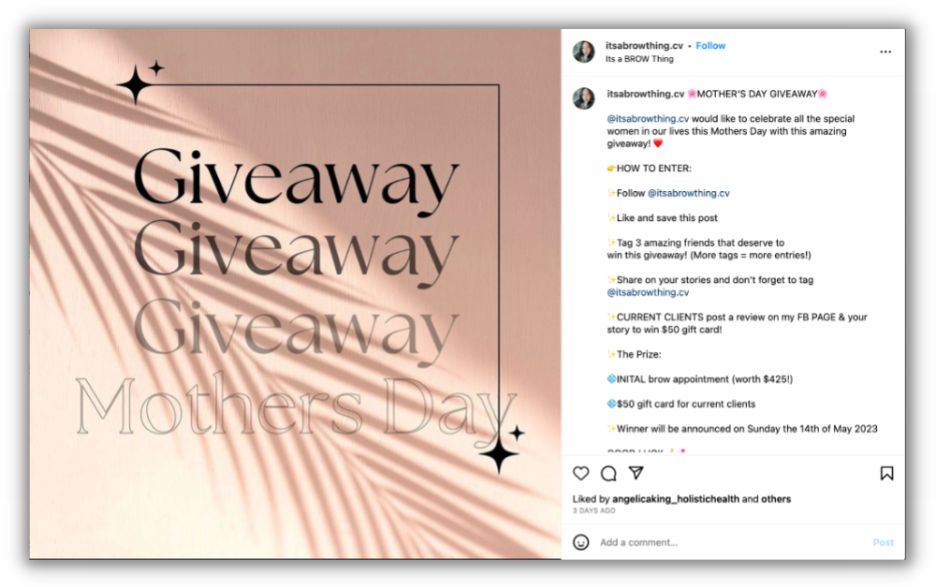 18. Work with local influencers
Partnering with local influencers will allow your business to reach niche audiences and build trust with potential customers. In most cases, you'll pay influencers a flat fee for their work. In others, you may be able to provide free products or services of equal exchange for their work. Vet influencers carefully before working with them, and look for influencers in your area to build a relationship with.
Work on advertising and outreach
Advertising your business seems self-explanatory, but it's a complex process to get started. We suggest building a press kit and creating relationships with local media companies along with running online ads. Consistency is key no matter what you do.
19. Develop a press kit
The first step in your advertising process should be developing a press kit. Journalists need to have easy access to important information about your brand. Without a press kit, you're at a disadvantage.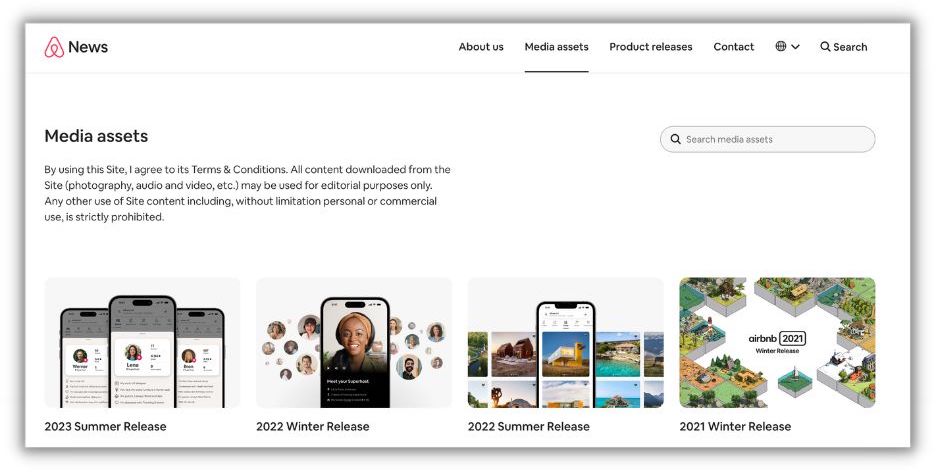 Your press kit should live on your website and include:
Your contact information
High-quality photos of your products
Facts and statistics about your brand (like annual revenue, milestones, and number of employees)
Your brand's history
High-quality logos
Team member bios and high-quality headshots
Links to previous press releases
Awards
Links to social media accounts
Customer testimonials
This is helpful when promoting your business locally because it provides all the information local publications and outlets need to feature your business.
20. Run Google Ads
Google Ads is a smart investment. Google is the leading search engine, and Google Ads appear at the top of search results. Google Ads offer the opportunity to get right in front of your audience and you can use its performance metrics and tools to optimize every ad.
Creating a search ads strategy includes targeting specific keywords. Our guide to keyword research for PPC and WordStream's free keyword tool will help you decide which keywords to target.
21. Run Google Local Services Ads
If you're a service-based business, you can promote your business locally through Google Local Services Ads. These are ads that appear above regular Google Ads on the search results page and are pay per lead rather than pay per click.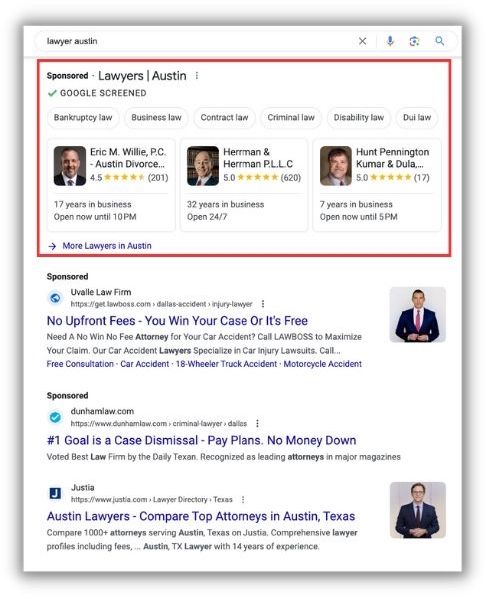 In order to run Local Services Ads, you must be an approved business type and be either Google Guaranteed or Google Screened.
22. Microsoft Advertising (formerly Bing Ads)
Yes, Google is the leading online search engine, but Bing comes in second. Bing also powers Yahoo!. According to Microsoft's own data, the Microsoft Search Network (including Bing and partner websites), reaches 117 million searchers and is behind nearly 38% of U.S. desktop searches.
When you use Microsoft Ads, your ads will appear across Bing, MSN, Yahoo!, and AOL, as well as other partner sites. Microsoft Ads reach a different audience than Google Ads, and you will have less competition with other brands.
To reach the most potential customers, it's important to run ads across both Google and Microsoft. (We can help!)
23. Send press releases to local news outlets
Press releases are a vital part of getting your message out to local news outlets. Writing press releases consistently helps your brand attract interest from journalists in your area, which will allow you to establish relationships and build credibility—all while promoting your business locally.
If a news outlet is interested in covering your events and accomplishments, then you'll gain some much-needed coverage.
If you're not already sending press releases, you need to start circulating them consistently. Start now:
Create a list of local digital and print publications, newsletters, and journalists.
Start sending a press release to your press list every week. If that's too much, at least send a monthly press release consistently.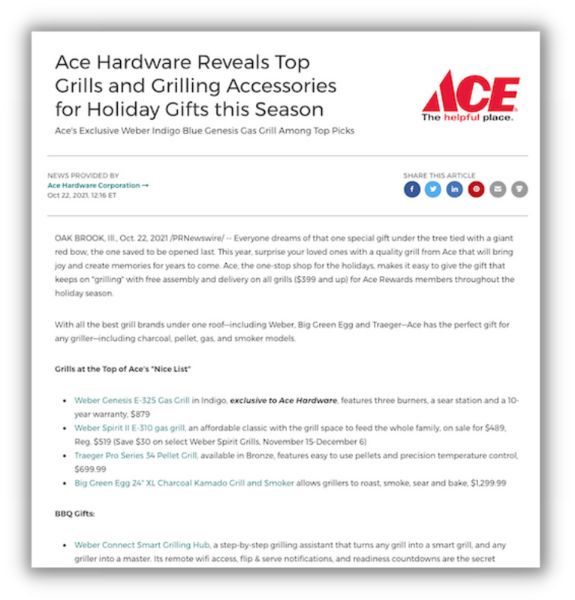 24. Pay for print advertising
Print advertising isn't dead! In fact, it can become a crucial part of your marketing strategy. With print advertising, you can target your important offerings to a local audience. Your local newspaper will have an audience that includes multiple generations of people in your neighborhood. By advertising in your local newsletter, you're able to support local media and advertise to a captive audience.
25. Run display advertising
Another way to reach local customers where they're spending time online is by running display advertising. Display ads appear on many sites, including local news sites, ecommerce sites, and other online publications and are meant to increase awareness and drive traffic to your site.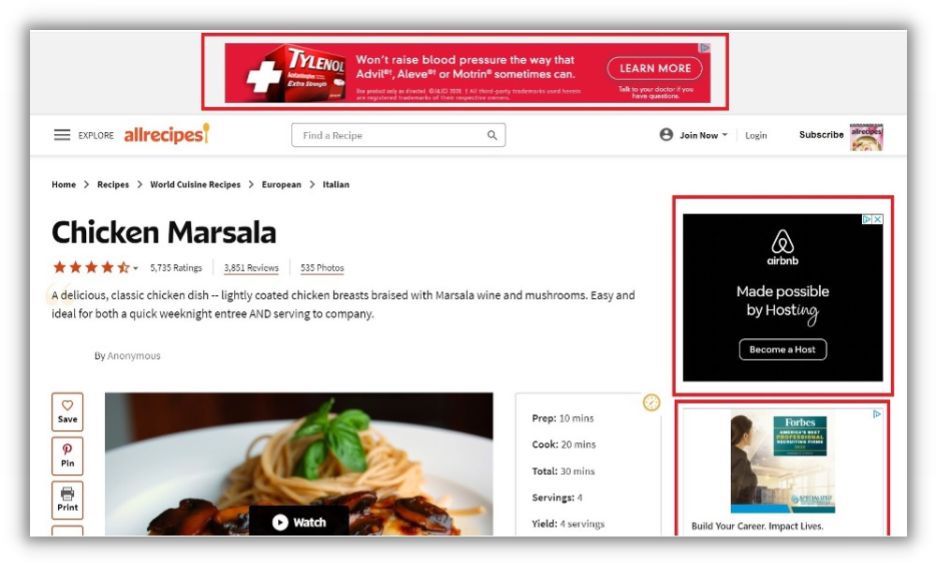 Learn more about display advertising here.
26. Run geofencing
A great way to promote your business locally is to run geofencing. Geofencing is a type of display advertising that allows you to target users through their mobile devices when they're in or have been in a specific area.
You can target the area around your business, the area around a competitor's business, or just a popular area nearby with an ad that entices people to visit your location. Geofencing can be especially effective if your ad includes a coupon or special offer!
27. Create a customer loyalty program
A customer loyalty program can keep people coming back for your products and services for years. Think about how exciting it is when you visit your local coffee shop and get a free coffee after filling up a punch card. Introducing a customer loyalty program can increase your sales and help you retain your customers.
Go offline and get involved
Advertising your brand online is great, but developing relationships with people in your community is better. If you want to promote your business locally, then you need to make local connections. Find ways to develop relationships with other business owners, community leaders, neighbors, and residents.
28. Join your local Chamber of Commerce
Joining your local Chamber of Commerce grants you the opportunity to connect with your local government and other business owners. Your local Chamber of Commerce likely hosts networking events, business coaching, mentorship programs, and other programming that you can participate in.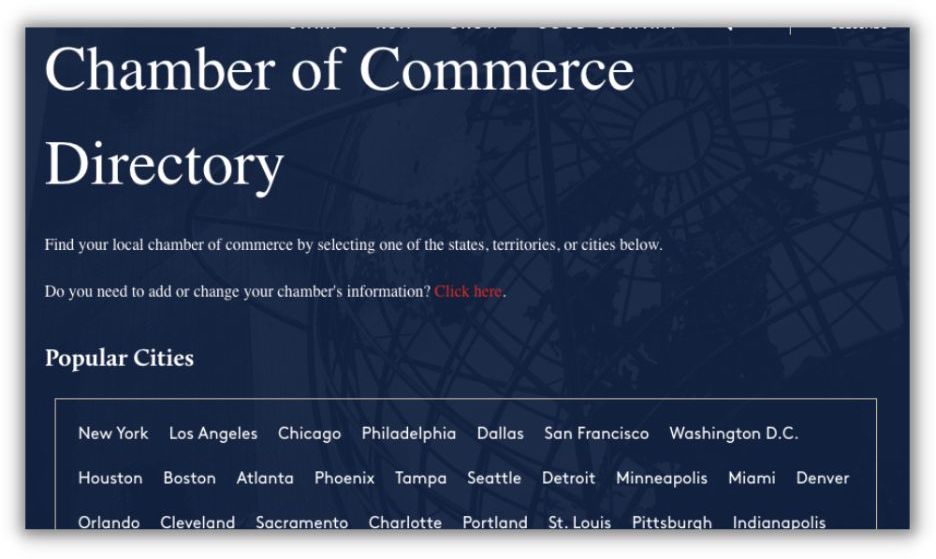 Many Chambers of Commerce list members on its website or create print publications to send to local residents. Some even provide funding or provide resources for finding grants, advertising, sponsorship, and funding opportunities.
29. Host local events
Hosting local events and competitions is a friendly invitation to local community members. You'll gain a lot of insights into the needs of your community and build relationships with people. You could host a seasonal event, teach a class, or create a crafting event.
If you live in an area that doesn't have many contests, consider starting your own competition. You could host a chili cook-off or host a judging competition for the best cake. It will go a long way toward building a local reputation.
30. Work on winning local business awards
If you haven't won any local business awards, it's no big deal! But there's no harm in entering local competitions. Many local news outlets and print publications will host a yearly competition for different local businesses. There's no downside to entering these local competitions: you could become a finalist or award winner and gain local attention.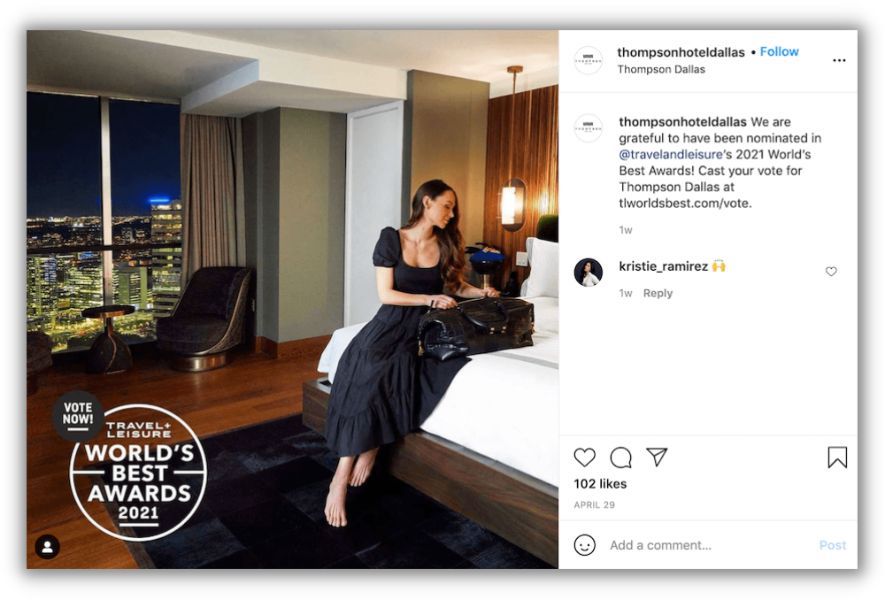 Plus, if your local business award requires participation from your customers, it can be a great way to spread the word about your business. You can ask your customers via email or social media to vote for you and ask their friends to do the same.
Once you win, don't forget to promote your award!
31. Sponsor different events and charity auctions
Sponsoring events will show your support for your community. Consider sponsoring a local softball team or donating a product to a charity auction. A small effort will go a long way.
This can also help promote your business locally because those attending the event will see your logo or business information.
32. Send postcards and flyers with direct mail
Don't forget about the power of direct mail! Sending physical marketing materials like postcards, flyers, and brochures to local customers is still an efficient way to boost sales and promote your business locally. You can include an exclusive coupon code on your mailings to track your success.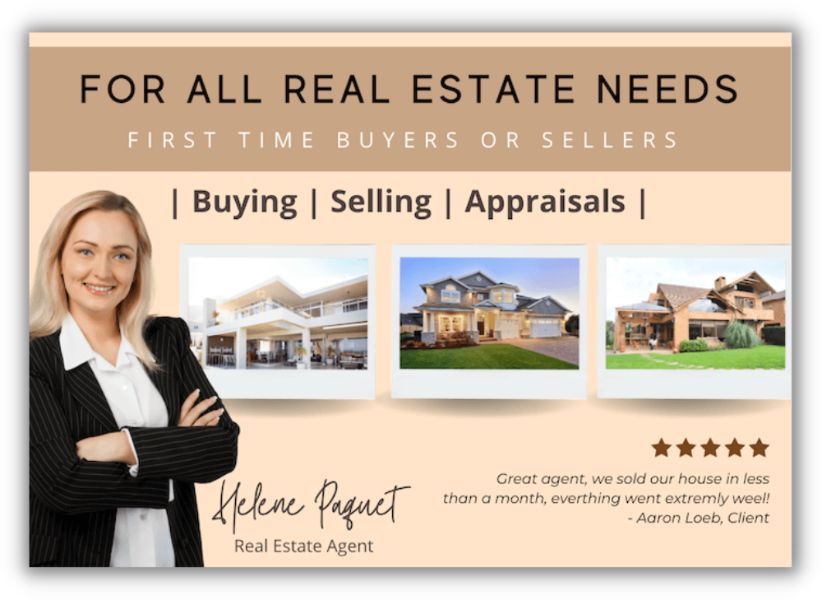 33. Attend conferences
Sending your employees to conferences serves two purposes: they learn crucial skills and stay updated on trends and get to make connections with other businesses in your industry. Look for conferences in your area and in your industry. Make an effort to connect with other conference attendees and see if your business can have a booth at the conference.
34. Get involved with your local farmer's market
Your community likely has a local farmer's market or a flea market. You could get a booth and sell your products directly to local customers. If you set up a booth, have your branding prominently displayed and have multiple payment options available. Advertise your presence at these events on social media.
35. Volunteer with local community efforts
Consider creating a day of caring in your business and get your employees to volunteer with local organizations. Volunteering with local community efforts is one of the best ways to connect directly with other local organizations and community members.
36. Create your own volunteer effort and ask community members to be involved
Instead of just volunteering with other organizations, create your own volunteer event. Your event could be connected to your business (like a doggy daycare hosting a pet adoption event) or completely unconnected (like a coffee shop planting trees).
Regardless of what kind of volunteer event you choose to hold, you need to publicize it! Share how you've made a difference on social media.
37. Provide great customer service
Word-of-mouth marketing is incredibly powerful in the digital age. People trust other people — so having others recommend your business is a crucial part of growth. Great customer service will turn your clients, customers, and employees into advocates for your business. Your customers and employees will speak highly of you.
Ensure that your customer service is top-notch and reward loyal customers with customer appreciation, Handle customer complaints with care, and meet your customer's needs.
38. Hang up posters and business cards in community spaces
This may sound old-school, but this type of marketing still works. Your local library, coffee shop, YMCA, city hall, or grocery store may have a bulletin board available for local businesses to hang up posters and business cards on.
39. Include your branding on company vehicles
Here's an easy way to promote your business locally: show off your logo on company vehicles. You could have them professionally wrapped with your company colors and logo, or you could attach removable magnets to your vehicles.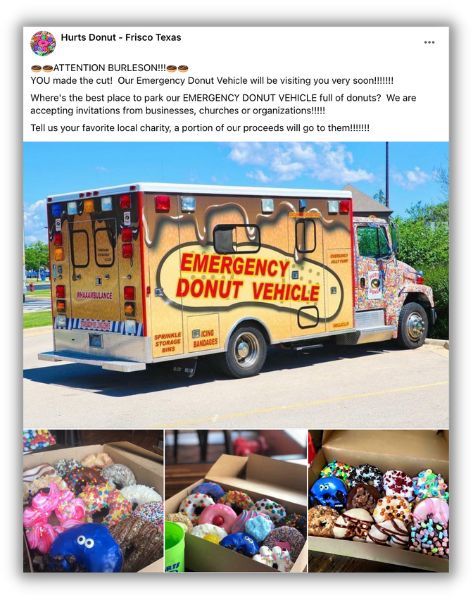 40. Create and display lawn signs
Lawn signs aren't just for garage sales anymore: lawn signs are an effective way to promote your local sales, events, and offerings. Use them in front of your brick-and-mortar or on street corners.
41. Hand out branded swag
Another way to promote your business locally is to hand out branded swag to your customers. This could be in the form of tote bags, umbrellas, pens, water bottles, and more. Just make sure it's something your customers would be willing and excited to use. Anything with your logo on it can pique potential customers' interests they're out an about in the community. Plus, customers love free items—so it's a win-win!
Get started promoting your business locally
This is a long list, and it won't be accomplished in one day. The good news about marketing is that every step you take builds on each other. The work you're putting in will pay off. Create a marketing strategy and check in on your progress regularly.
Here are those 41 ways to promote your business locally:
Create a brand
Create or update your website
Start using local search engine optimization (SEO)
Create a company blog
Write guest posts on local blogs and for local news outlets
Create a business listing in online directory sites
Create a free Google Business Profile (formerly Google My Business)
Launch a newsletter
Ask for online customer reviews
Respond to negative and positive reviews online
Create Facebook and Instagram accounts
Develop a LinkedIn account
Try out YouTube
Try TikTok advertising
Pin blog posts and social media posts to Pinterest
Provide helpful advice on social media
Run a giveaway tailored to your local audience
Work with local influencers
Develop a press kit
Run Google Ads
Try Google Local Services Ads
Microsoft Advertising (formerly Bing Ads)
Send press releases to local news outlets
Pay for print advertising
Run display advertising
Test geofencing
Create a customer loyalty program
Join your local Chamber of Commerce
Host local events
Work on winning local business awards
Sponsor different events and charity auctions
Send postcards and flyers with direct mail
Attend conferences
Get involved with your local farmer's market
Volunteer with local community efforts
Create your own volunteer effort and ask community members to be involved
Provide great customer service
Hang up posters and business cards in community spaces
Include your branding on company vehicles
Create and display lawn signs
Hand out branded swag