Who doesn't love spring? The days grow longer, the temperatures get warmer, and everything is in bloom.
The seasonal feelings of hope and renewal can be a valuable marketing tool for your business. By using spring marketing slogans, you make a connection for your audience between your business and those good spring vibes.
Seasonal marketing messages are also a great way to create some subtle urgency in your messaging–the kind of copy that drives conversions and sales.
Not sure where to start with spring marketing slogans? Read on for some clever themes, headline ideas, and how you can put them to use for your business.

Ways to frame your spring marketing slogans
Spring is usually a light, happy season. No matter what kind of business you run, there's a way to create spring marketing slogans that tap into the positive themes of these months.
Here are some general spring tropes that you can incorporate into any marketing message:
Refreshment and renewal
The return of flora and fauna – plants are in bloom, birds are singing
Spring ahead for the start of Daylight Savings
Summer is just around the corner
Spring sports
Noteworthy spring events and holidays
Spring heritage months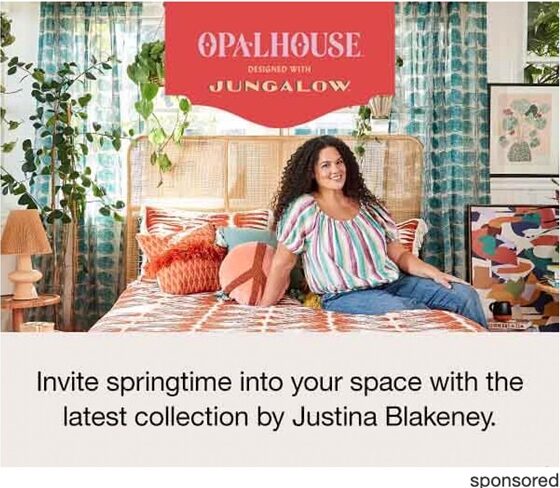 The best spring marketing slogans to try
We've broken down these spring marketing slogans for any rhyme or reason you may need them this season!
Spring slogans for services
As the natural world renews in the spring, so do many of us! Spring is the season of home renovations, spring cleaning, and backyard DIY. Home services businesses have an obvious connection to these ideas of refreshing and renewing our homes. These spring marketing slogans work for home services marketing:
Leave the spring cleaning to us
Let us refresh your space😌
Get a jump on spring cleaning with this deal
Sweep away the winter blues
Fresh air, refreshed home
Enjoy the sun 😎We've got the yardwork covered.
Get your yard ready for the season
New season, new home improvement project
But don't let home service providers be the only ones to have fun with this theme! Brick-and-mortar retailers can "spring clean" their stores, offering deals on winter items.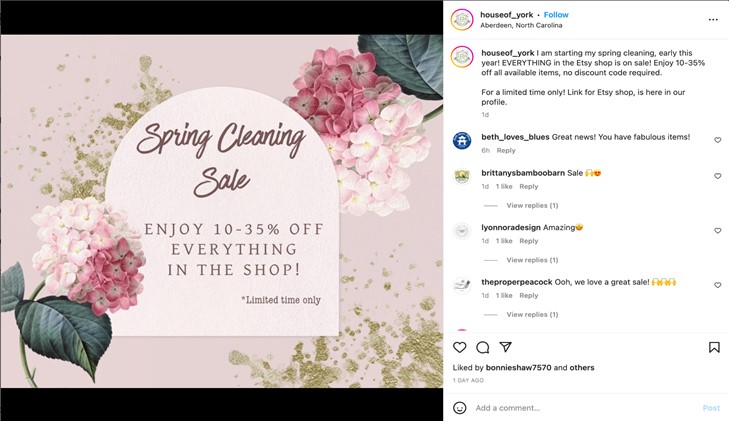 If you prefer a more general spring message, Nike offers a great example. The brand features its shoe in spring green with sunshine yellow laces, accompanied by a seasonal headline.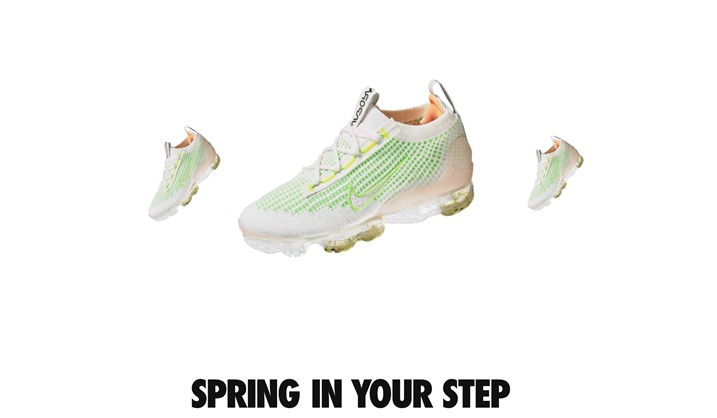 Looking for some other spring marketing slogans focused on refreshment and renewal? Here are a few:
New season, new products
Out with the old, in with the new
Spring deals are in the air
Grab these fresh deals at our store
We're refreshing our inventory–see what's new!
Fresh air and fresh deals
Spring into action!
Spring slogans for sales
One of the most exciting aspects of spring is the return of flora and fauna. Tulips begin to peek out from our flower beds, trees sprout tiny green leaflets, and a chorus of birds serenade us as we enjoy our morning coffee.
Talking about the natural world in your spring marketing slogans taps into one of the most satisfying feelings of the season. It's a great way to put a smile on your audience's faces and create some positive vibes around your brand.
Sur La Table offers a perfect example, with its collection of citrus plant plates accompanied by the slogan "Ripe for the picking." The brand takes things a step further by sneaking a pun into the subhead as well.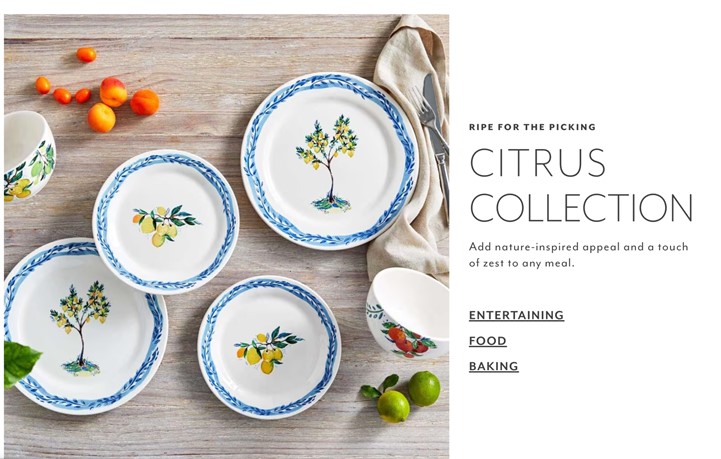 If selling products related directly to the season, why not lean into that in your slogan? Walmart offers us a gardening pun in this ad for potting soil and a trowel and rake set.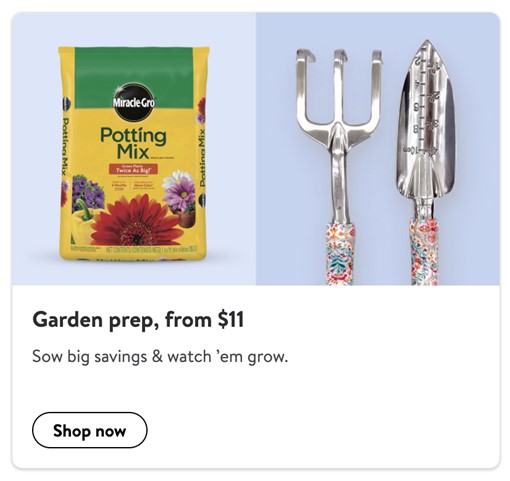 Here are some other spring marketing slogan ideas that tie into the natural side of the season:
Check out what's sprouting at our store
Good things are in bloom at our store
The early bird gets the great deals
Things are looking sunny at our stores
Bloomin' good deals are on at our shop🌻
A little birdie told us you'd like this product
Springing into savings
Sweet spring and sweeter sales
Spring fling sale: limited time only!
Springtime is fine…to buy
Fresh air and even fresher inventory
Spring ahead marketing slogans
While the U.S. may fully do away with daylight savings time in the future, it's still in full effect as of March 2023. The start of daylight savings means sunnier evenings. Some will enjoy lounging in their backyard or at the park, and others will spend more time eating out or enjoying a happy hour that doesn't turn dark at 4:30 pm.
But the idea of springing ahead doesn't just need to be about the hands on the clock. B2B brands can create messaging that focuses on "springing ahead" of the competition for a creative spin on this seasonal moment.
Here are a few other "spring ahead" marketing slogan ideas:
Spring ahead with our new product
Spring into these deals
We're springing ahead, and staying open 1 hour later
Bye winter, hello spring!
Spring into the season with us!
No time like spring ⏰
Spring forward with our help!

Spring sports slogans
When it comes to athletics, there are few seasons as thrilling as spring. College basketball is reaching its exciting conclusion with March Madness, professional baseball is gearing up for its summer schedule with spring training, and the warmer weather means the return of outdoor sports for pros and recreational players alike.
Here are some of the sports that return in the spring, which you can reference in your spring marketing slogans:
Baseball
Softball
Golf
Badminton
Volleyball
Swimming
Tennis
Pickleball
Ultimate frisbee
Lacrosse
Track and field
You don't need a sports-focused business to capitalize on sports-related messaging. Here are some examples of spring sports marketing slogans:
These deals are a home run
Score big with these spring offers🏆
It's game, set, match with [our product]
We're swinging big with our latest offer
Get Big League value at Little League prices
Our biggest sale of the season? Score!
When it comes to finding the best [product], there is no competition
Stop by our March Madness sale for wild deals
Run circles around your friends with [our product]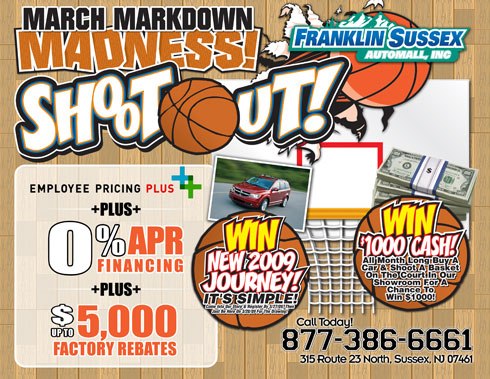 Slogans for spring events and holidays
Spring is also a season that's filled with special days. Some may hold additional significance for your business–a CPA may be focused on Tax Day, while a florist may have Mother's Day marked in their calendar.
Still, each of these days offers an opportunity for you to connect your product or offering to the event or holiday at hand. A florist might even invite their customers to buy themselves flowers on April 15 as self-care for surviving the tax submission deadline.
Another example of an offbeat holiday-themed slogan? Take this heating and air conditioning company that used a St. Patrick's Day phrase as an opportunity to plug some eco-friendly messaging.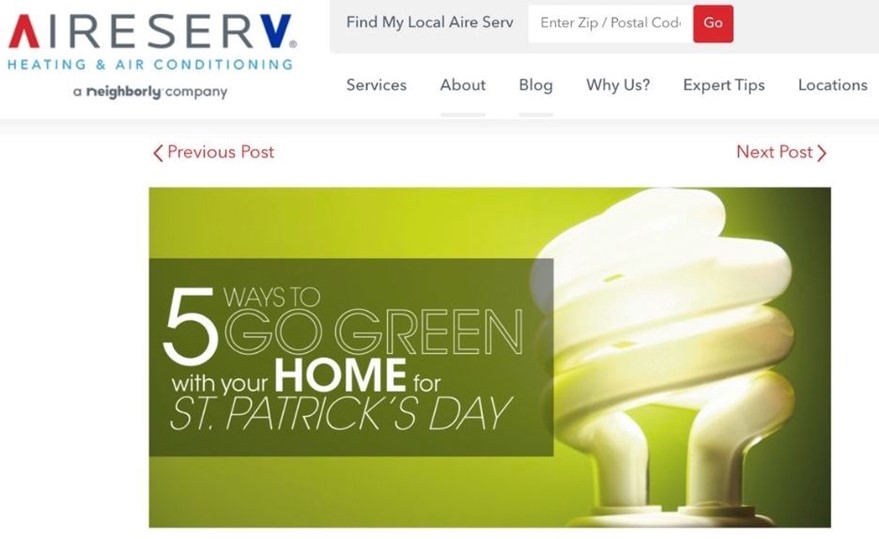 Ready to try this approach for yourself? Here are some of the major holidays and events in the coming months:
St. Patrick's Day (March 17)
April Fool's (April 1)
Easter (April 9)
Tax Day (April 18)
Spring Break (varies)
Earth Day (April 22)
Cinco de Mayo (May 5)
Mother's Day (May 14)
Memorial Day (May 29)
Flag Day (June 14)
Father's Day (June 18)
Juneteenth (June 19)

These marketing slogan ideas can help get you started celebrating the events of the season:
Sale this weekend: It's spring break for your wallet
Get lucky with our St. Patrick's Day deals
You survived Tax Day! Treat yourself with [our product].
These deals are no April Fool's joke!
Easter offers are hatching at our store🐣
Celebrate Mom/Dad with [these products]
Better than breakfast in bed: [X number] gift ideas for Mom
Spring heritage months
Spring is also a time for us to recognize heritage months and embrace diversity, equity, and inclusion in marketing. While heritage months run year-round, the spring months, which are as follows, give us an opportunity to celebrate and champion the following groups:
March: Women's History Month and Irish Heritage Month
April: Arab American Heritage Month
May: AAPI Heritage Month, Military Appreciation, and National Veterans and Military Families Months
June: LGBTQ+ Pride Month, Caribbean-American Heritage Month, Immigrant Heritage Month & World Refugee Day
The most important thing to remember if you incorporate heritage month messaging into your spring marketing slogans is to keep the focus where it should be: on the group the month recognizes.
Ulta Beauty offers an example of heritage month-themed marketing for Black History Month. Ulta signed onto the Fifteen Percent Pledge, committing to dedicate 15% of its store shelf space to Black-owned, Black-founded, and Black-led brands, and this section on its website in February highlights some of them.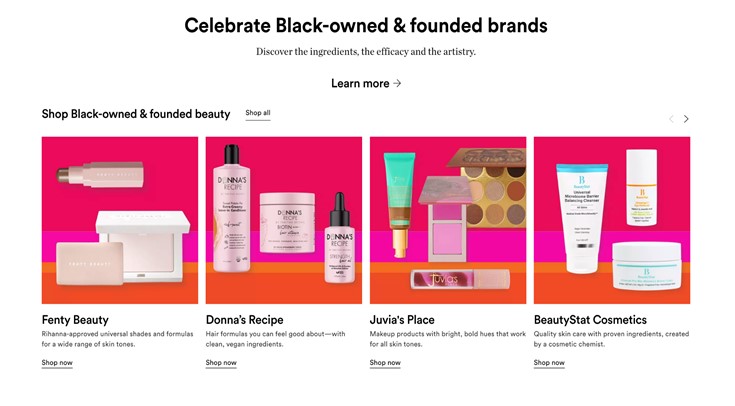 Like Ulta, you want to ensure your heritage month messaging is genuine. Much has been written in recent years about consumers' displeasure around what feels like opportunistic marketing during a heritage month (see: this piece on International Women's Day and this one on "rainbow washing" during Pride Month).
So, don't do that. But do tie your spring marketing slogans into any authentic connection your business has to the heritage month at hand.
Do you run a woman-owned coffee shop? Shout that out in March! Does your apparel brand donate a percentage of profits to an organization that supports LGTBQ+ folks? It's okay to mention that in June.
Slogans to prepare for summer
Of course, the return of spring means that summer is just around the corner. Kids will enjoy their break from school, and adults will relish some much-needed vacation time. Beach hangs, backyard barbeques, and Fourth of July parties are just a few of the exciting summer events we have to look forward to in the coming months.
Why not begin talking about summer prep now, building anticipation for the upcoming season, and getting a jump on summer-related seasonal sales goals? Here are some marketing slogans to try:
Stock up on everything you need for BBQ season
Spring into summer with these offers
Get ready for #HotGirlSummer with [our product]
🔥These spring deals are heating up🔥
We've got the summer essentials you need
We've got spring fever!
Let spring marketing slogans brighten your seasonal campaigns
The seasonal shift offers dozens of opportunities for business owners and marketers to create themed spring marketing slogans. Hopefully, this list has planted some ideas. However, if creating and implementing the right spring marketing slogan still feels like a struggle, see how our marketing solutions can help you have your best season yet. We can't wait to see what grows in your seasonal marketing campaigns! (See what we did there?!)
More spring marketing resources: