The sun is out, the weather is warm, and vacation days are here—it's time for new Instagram captions.
As more people opt to spend time outside and away from their phones, attention-grabbing social copy is more important than ever. On Instagram, that means appealing to what's relevant to your audience and following the latest trends.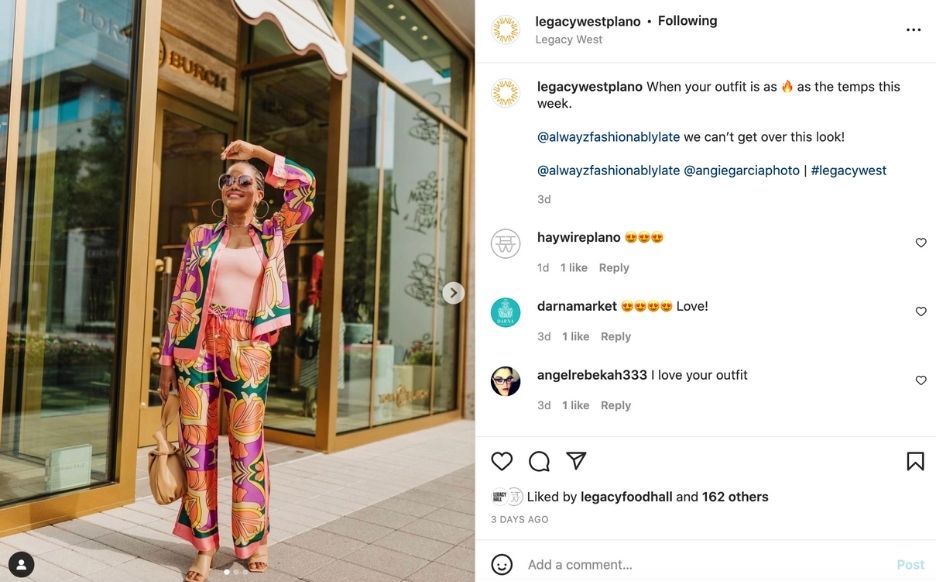 Whether you're looking for something humorous or heartfelt, we've got you covered.
Summer Instagram caption dos and don'ts
Before we dive into summer-specific captions, let's walk through some do's and don'ts for your Instagram.
Do use hashtags
Because Instagram users can follow hashtags like they do people, hashtags help people find your Instagram content and see them in search results. Use hashtags to reach a larger audience and increase your engagement with new followers.
Professional copywriter Dylan Miller says, "Think of hashtags more like communities than attraction channels. If someone is searching a particular hashtag or it is showing up a lot on their feed, then it probably has some meaning to them. So tap into that meaning and use that hashtag as if you were chiming into a Discord or Slack channel."
Do describe what's happening in the post
Whether you post a photo, carousel, or video, use the caption to describe what's happening and why you're sharing it. Even if you opt for something witty and playful, ensure your Instagram caption is relevant to your post.
For longer captions, Dylan suggests having a great heading and intro line above the fold in case users don't tap "Read more."
Do stay positive
Avoid negative words or phrases in captions—they may attract negative comments from followers who disagree with your point of view. Plus, Instagram is a place to have fun.
Do use emojis
Emojis inject humor into your caption and set your caption apart from other text-only blurbs. But don't overdo it—too many emojis can appear spammy.
Do focus on your audience
Focus your Instagram caption on how your audiences can benefit from your post rather than what you've done to create it. Instead of "Buy our products!" try "Here's a photo of our favorite products at the beach. What are your summer go-to's?"
Take a look at this example post by Sephora talking about makeup essentials for summer travels. They end their caption by asking their readers, "What destination are you packing these for? ⛱️" to incite engagement and make their followers feel involved.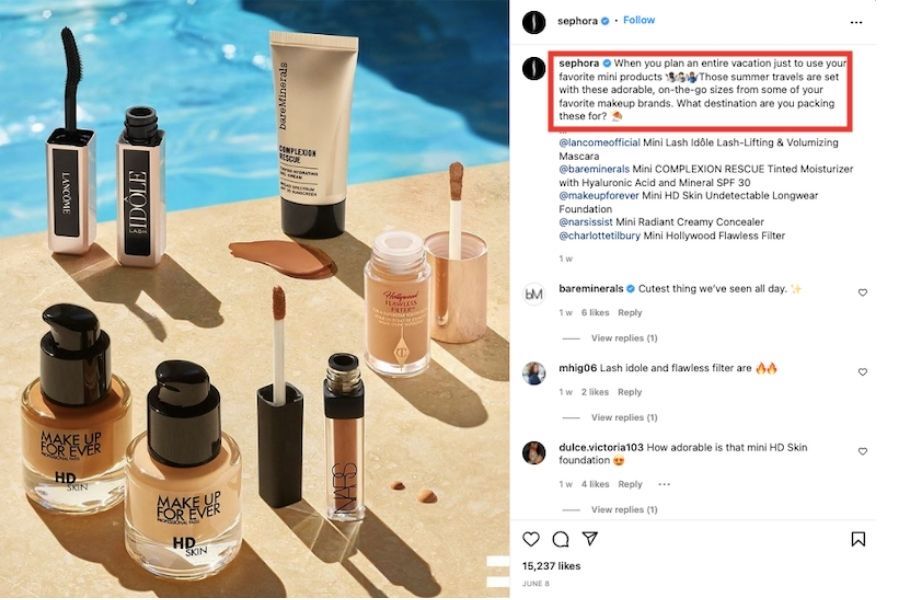 The more you know about your followers and their interests, the better able you'll be to craft captions that resonate with them.
Copywriter and thought leadership strategist Lindsey Tague agrees: "Find emotional appeal in what you are sharing, and always ask yourself what the audience wants and why this matters to them when deciding what to share."
Content strategist and social media manager Sharon Chidra Jonah also shares her advice on how to create good Instagram captions: "Treat your caption as an extension of your Instagram post—start with a hook, begin with a question or a fact. Next, to get your audience to engage, ask a question or tell them to tag someone. This may be different from your content's original CTA. Lastly, be yourself. Write your caption like you will when you are talking. People will relate to you more if you speak like a person."
Don't be too 'salesy'
Ideally, your Instagram can help your business make money; it's only natural to desire that. However, if you're properly focused on your audience, you'll understand that 'salesy' content is the last thing your followers will want to see.
Instead, offer interesting, exciting, and useful content, some of which feature your products. Focus on building trust and adding value—not making sales. Over time, this approach will (ironically) be more effective in converting customers than 'salesy' content could ever be.
Don't use hashtags excessively
While hashtags have immense value, Instagram's creator account warns against using too many hashtags and suggests sticking to three to five hashtags per post.
Lindsey also encourages, "You want to choose common hashtags that your target audience might be following. Do some research, and don't use ones with hundreds of thousands of tags."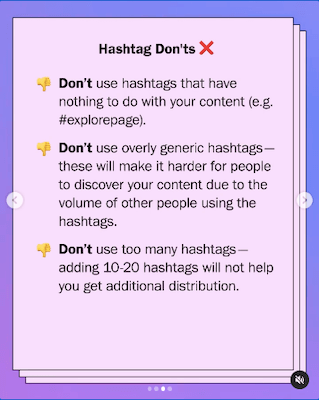 Don't be impersonal
Your Instagram captions should be personal and authentic. Don't use stock copy or "copy and paste" captions from other accounts. Your followers want to hear from you!
Consider your social media marketing like a water cooler—initiate conversations, share stories, and post thought-provoking ideas.
46 summer Instagram captions
Summer is the best time to be outdoors and enjoy the beauty of nature—and that's what your customers will likely be doing.
Keeping this in mind, here are some captions to help you create beautiful summer Instagram posts that reflect your brand and engage your audience. (We've also woven in a handful of Instagram captions from real brands for some summer inspiration.)
Summer Instagram captions for product launches
Launching a new product or service this season? These summer Instagram captions will help you promote your business in style.
1. ⚡️It's launch day! ⚡️
We're most excited about [insert product here]!
What new product are you planning on treating yourself to? Grab them (before we do!!!)
2. It's hot outside, but we're still making progress on our big news to help you get into the sunshine state of mind. Follow us today to stay up-to-date!
3. ARE THOSE NEW STICKERS?
Yeah, baby! Sweet summer lovin' stickers for all you sunny pals 😎
⏰ Set your reminder!
COMMENT OR DROP THE EMOJI of which sticker you want and need!
🌊☀️🔥
4. Summer is the best time to try something new, and we are so excited about our product launch tomorrow! You don't want to miss it!
5. Our newest [products or services] will transport you 🏝️
☀️ Which one is calling to you now?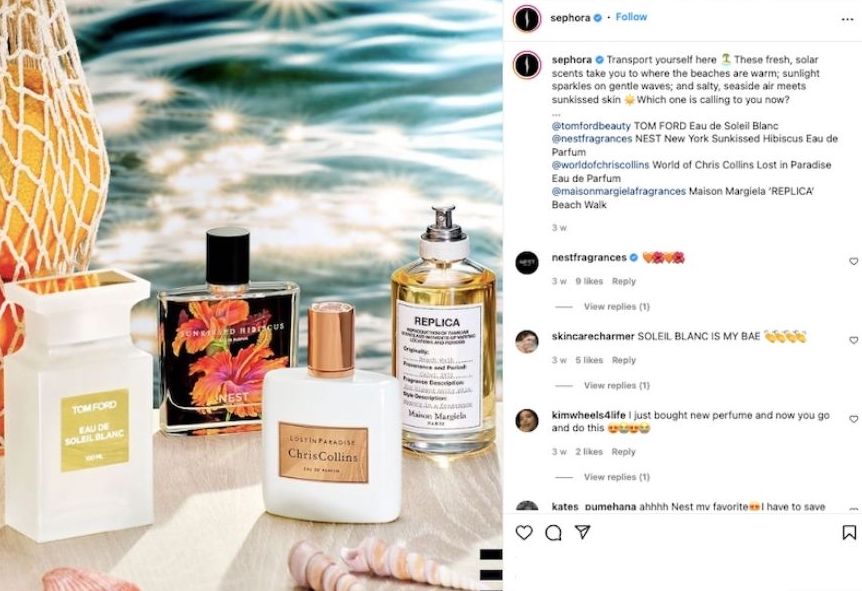 6. The summer sun's out, which means our new [product] is making its debut! 🔥
Don't miss it 👀
Related: Get summer marketing ideas to boost your business all season.
Summer Instagram captions for discounts and sales
Running summer promotions? Then you need to spread the word on Instagram! Use these captions to get started!
7. ☀️ SUMMER SALE: We are now offering 50% off sitewide! Don't miss our amazing deals! ⁠
8. It's time to get wild this summer with the latest styles on sale at your favorite stores!
9. Summer sales are the best! If you see it in the store, it's on sale now. Today only! Have a look and see what you like. Once it's gone, it's gone forever. Shop online today and save up to 70% off your favorite brands. 🎉
10. It's time to celebrate summer with a sale on our favorite items! Save 20% off select styles with code SUMMER20.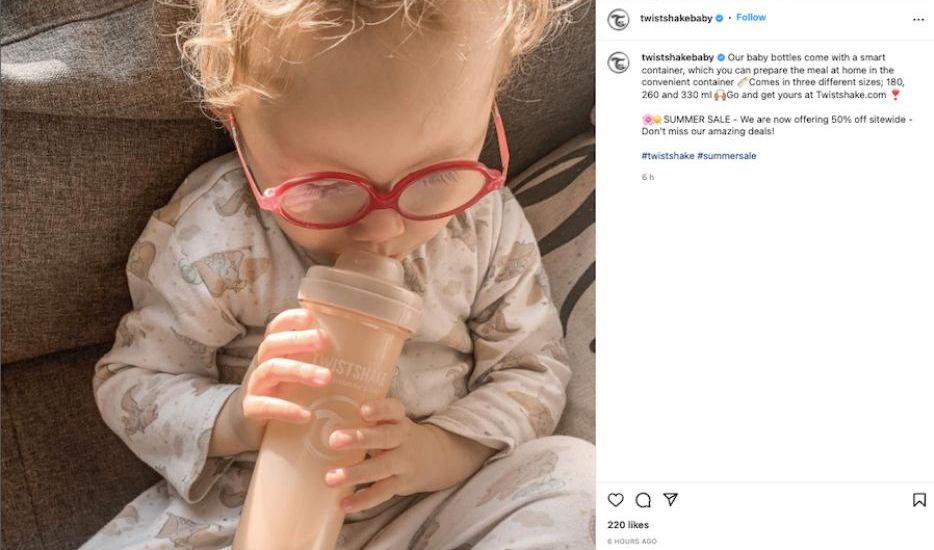 11. Get ready for summer with our Summer Sale! Get 20% off on everything! Hurry!
12. We've got a summer treat for you 🍬 Stop in for 25% off your purchase 🎉
13. Beat the heat with us 🥵 Come in, cool off, and SAVE with 30% TODAY ONLY 😎
Summer Instagram captions for food and drink-related posts
Food and drink-related posts can boost engagement and get people excited. Plus, any business can take advantage. Try these summer Instagram captions:
14. Beach days, sandy toes, BBQs, and pool parties are here! Get ready for the most epic summer with our new collection!
15. Some summer-loving and freshly squeezed lemonade on a hot summer day.
16. A good picnic by the lake, soaking in vitamin sea is like paradise on earth 🌊
17. Summer wine is so refreshing. 🍷
18. I love chocolate-covered 🍓🍓🍓 in the summertime.
19. Nothing pairs better with a glass of wine than sunshine, beach hair, and friends.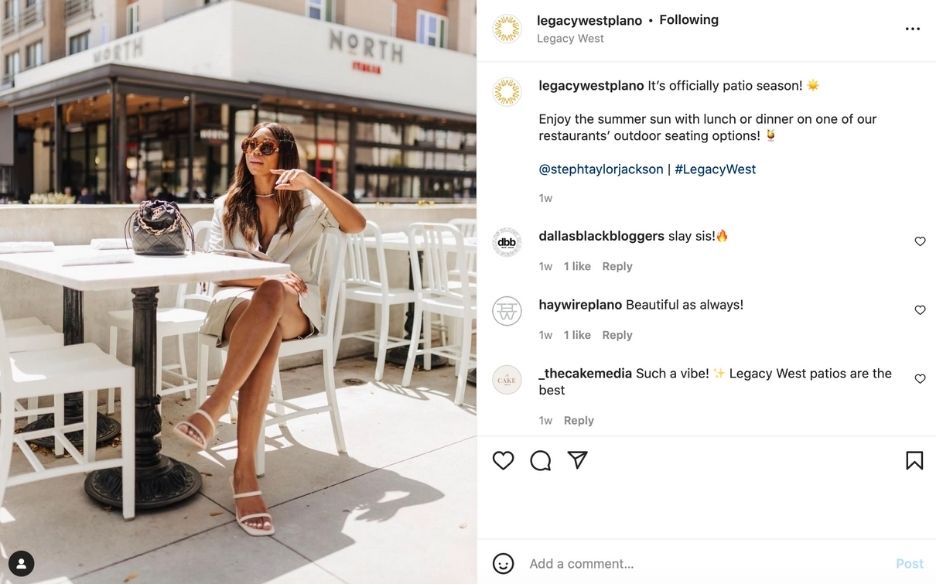 20. This summer, I'm on a diet…of ice cream. 🍦
21. Summer is all about good vibes, good friends, and good food!
22. You can't beat the heat without ice cream.
23. Life's too short not to be eating ice cream and livin' it up this summer!
24. This heat is unbearable! I need a break from this weather, but I don't want to stop eating ice cream!
25. When life gives you sunshine, make lemonade! 🍋
26. Our patio is the perfect spot to cool off 🧊
Related: Get summer slogans to add to your Insta captions this season.
Summer Instagram captions for summer parties, beach, and pool days
Who doesn't love a pool or beach day? (We know we don't!) Try these Instagram captions to get in the summer spirit.
27. Let's celebrate summer in flip-flops by the beach with friends, food, and fun! 🌊
28. Summer nights are made for dancing under the moonlight with someone you love.
29. Here's to another summer full of sun-kissed skin and good friends!
30. We're ready for a little R&R on this sunny Saturday afternoon! What are you up to?
31. Summer > everything else ⛱️
32. Fake it 'till you make it with these products that mimic sun-kissed skin ☀️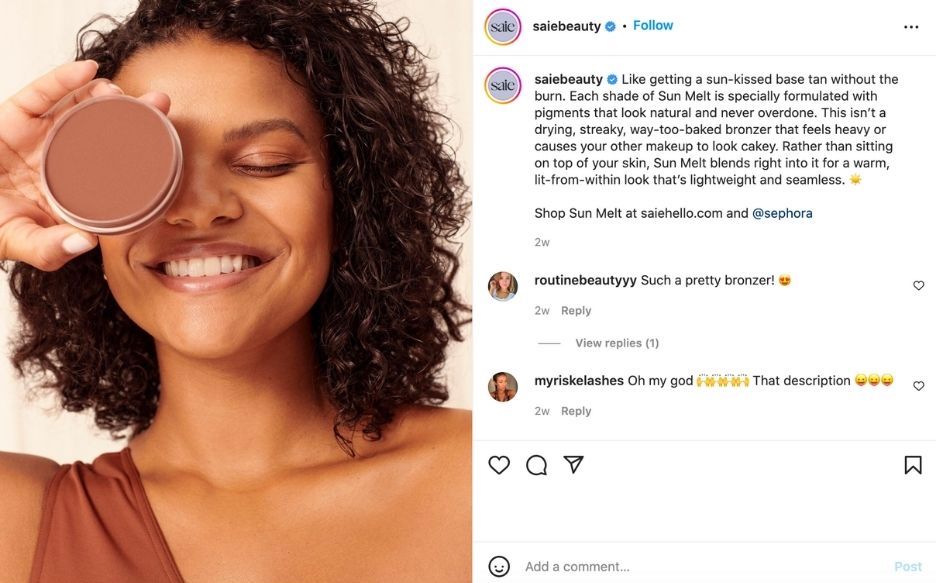 33. Summer is here and so are my tan lines.
34. Here comes the sun, and with it comes the swimsuit season! Time to take a selfie with my resting beach face!
35. We're summer lovin' this weather ☀️
36. Rain, rain, go away 🌧️ We want a beach day today 🏝️
37. Dreaming of the beach 😴🏝️
38. As Sheryl Crow says…I wanna soak up the sun ☀️
Summer Instagram captions with inspirational quotes
Quotes are a great caption go-to. We rounded up some summer quotes you can use on Instagram this season.
39. "It was June, and the world smelled of roses. The sunshine was like powdered gold over the grassy hillside." – Maud Hart Lovelace, Betsy-Tacy and Tib
40. "The clearest summer could end in a downpour. Could end in lightning and thunder." – Benjamin Alire Sáenz, Aristotle and Dante Discover the Secrets of the Universe
41. "Summer afternoon – summer afternoon; to me, those have always been the two most beautiful words in the English language." – Henry James
42. "Green was the silence, wet was the light, the month of June trembled like a butterfly." – Pablo Neruda, 100 Love Sonnets
43. "O, Sunlight! The most precious gold to be found on Earth." – Roman Payne
44. "And so with the sunshine and the great bursts of leaves growing on trees, just as things grow in fast movies, I had that familiar conviction that life was beginning over again with the summer." – F. Scott Fitzgerald
45. "When all else fails, take a vacation." – Betty Williams
46. "Summer means happy times and good sunshine." – Brian Williams
Make those summer Instagram captions shine
We hope these summer Instagram captions and Instagram best practices have given you plenty of ideas for your own channel.
Whether you're showcasing your latest products or simply reflecting on the hot days of summer, these summer Instagram captions are a great way to engage your followers and help them enjoy the sunshine.
Looking for more seasonal Instagram caption ideas? We've got you covered: