Does it feel like spring flew by to anyone else? This year is nearly halfway over, and we're officially transitioning to summer, which means it's time to make your marketing sizzle this season.
However, you're not the only business that will be looking to heat up your marketing, so you'll have to stand out.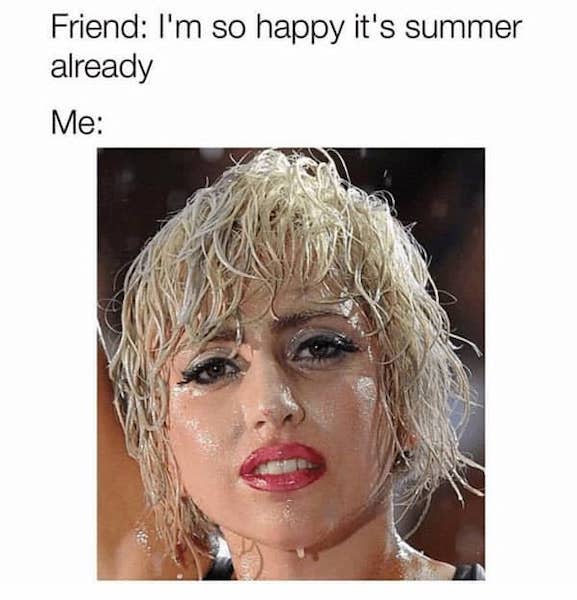 Today, we'll be giving you the tools to ramp up your summer marketing fast with the following:
24 quick and easy summer marketing ideas to try this season.
Why you'll want to try these summer marketing strategies.
How to know which of all 24 of these summer marketing ideas are best for your business.
By the end of this post, you'll be sailing through the summer with a breezy marketing strategy that will drive beachy-keen results.
Summer marketing ideas to promote your business
While summer can feel never-ending (we wish!), you don't have all year to implement every strategy you'd like. Plus with seemingly endless summer marketing ideas, it can be tough to even know where to start. So, dive in at a high level with these first six tips:
1. Get involved in local summer events
Regardless of whether your business is large or small, getting involved in the community is always ideal. Taking a local-first approach to your summer marketing can help you implement a seasonal strategy efficiently. This is because half the work is done for you with local summertime events already in place by organizations in your business's town or city.
For example, sponsoring a local event or participating in some way can amplify your business and give you more exposure—both before and after the event. You can also advertise your involvement through print ads, your social media pages, and your email newsletter.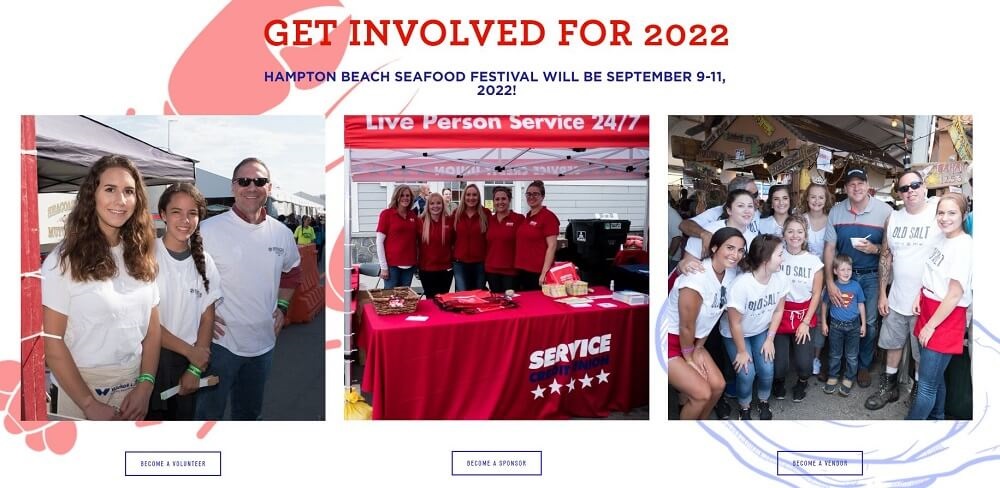 2. Use winter to make your summer marketing stand out
We know what you're thinking. Feels counterintuitive, right? But, since the summer season is experienced by all, think of all the other businesses (or competitors) out there going after summer marketing tactics just like you are. So, instead of shooting for the obvious, try going after audiences that may be eager for this season to end.
Maybe you can offer a promotion on winter equipment, or email coupons that will be good come the last day of summer (people can search their inboxes later for the coupon rather than digging through their junk drawer). Switch up your summer advertising copy to something like "Can't Wait for The Cold?" and hook in your winter-loving searchers.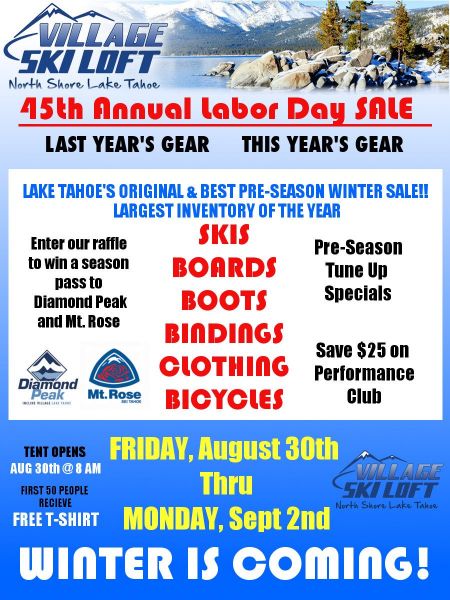 3. Try a summer email campaign
Since emails fly through inboxes daily for most people, a summer email marketing campaign is perfect for executing summer initiatives in a pinch. Try swapping out your email images or copywriting to summer themes.
Or take it a step further and switch your CTA button to a summery action like "Make a Splash" or "Dive in Today." You could even schedule multiple summer emails to A/B test which combination of summer email copy makes your "secret sauce" you can recycle for future summer seasons.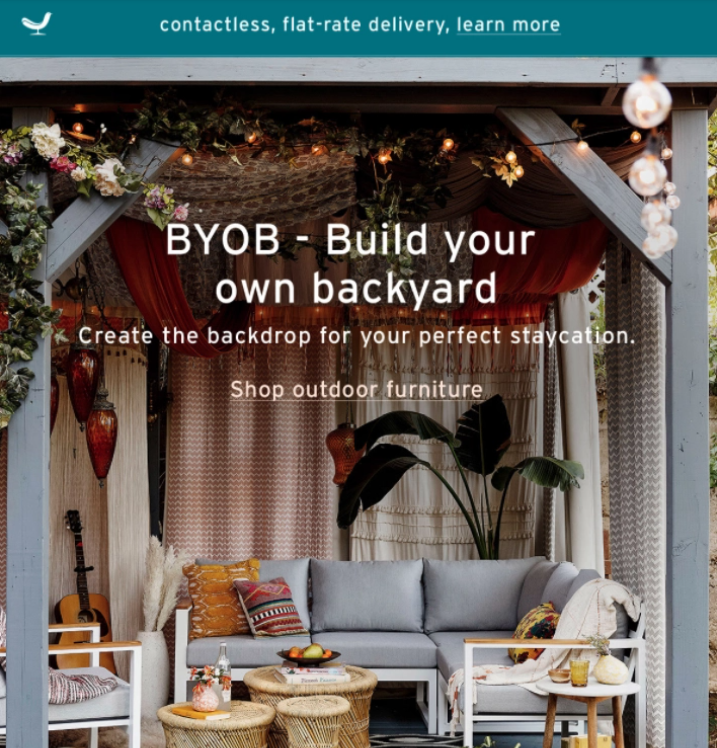 Related: Get June email subject lines, July email subject lines, and August email subject lines for your summer sends.
4. Write a summer blog post to boost SEO
We get it—easier said than done right? But, once you nail down your summer blog topic and keyword, then the writing process is the same as usual! So, first, think of what your audience might be doing in the summertime. Are they scrouging clearance sections to prepare for winter with last season's discounted items? Or are they spending some time off enjoying a family vacation?
Use that to your advantage and frame your blog topic around whatever your audience might care most about in the summer. Then, it's easy to do some keyword research to find if targeting a phrase with the term "summer" in it might help boost seasonal traffic. Either way, if you post a blog that's a hot topic to your audience during the season you're bound to get some website visits from it.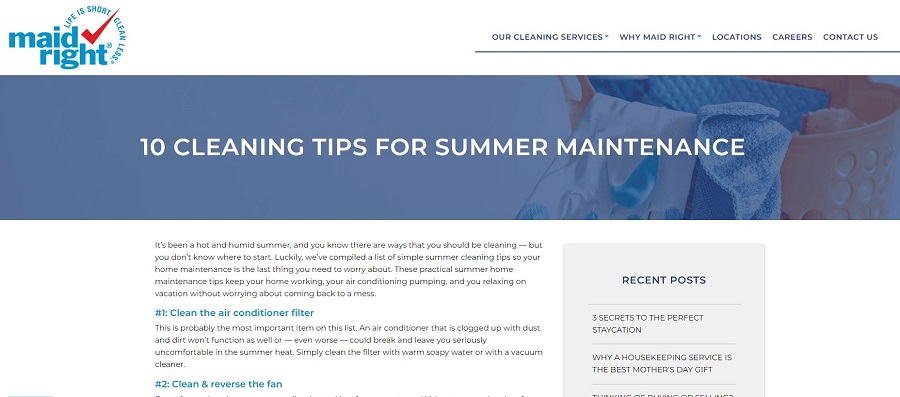 5. Add these 35 summer slogans to your efforts
Okay, clearly the simplest way to incorporate summer marketing is to finesse your copy to be summer-themed. But it can be tough to get in the creative mindset and summer-ize your marketing copy. So, we did some brainstorming, and here are 35 summer slogans you can try out for yourself:
beachy-keen
beach, please!
sun of a beach
sea you there
fun in the sun
you make us melt
have a whale of a time
feeling fine in the sunshine
want s'more?
ocean breeze and mind at ease
water you up to
you're one in a melon
click to sea more
temperature's rising and savings oversizing
so-fish-ticated
fins and wins
look us up on your shell phone
'tis the sea-sun
long time no sea
scream for ice cream
feeling like a melon bucks
girls just want to have sun
we mermaid for each other
are you squidding me?
mer-mazing
you had us at aloe
walking on sunshine
suns out buns out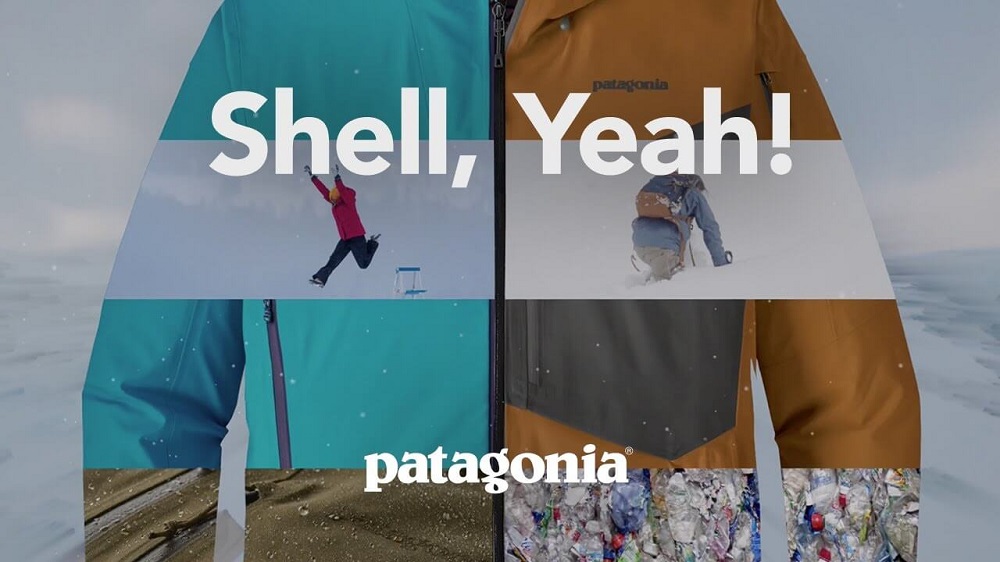 6. Market for wedding season
Due to the picturesque weather during summertime, people's calendars from May to September tend to be inundated with weddings. This makes #weddingszn the perfect summer marketing opportunity for your business. Regardless of the age of your target audience, they most likely have a friend or family member getting married this summer.
You can use this to your advantage by thinking about how your small business's products or services could benefit wedding guests or engaged couples. Even if your business doesn't directly relate to the event industry, you can always switch up your offerings to cater to this huge audience.
For example, some offerings you could promote might be:
Custom gifts
A rehearsal dinner or shower location space
Rental cars for transportation
Discounts for newlyweds or parents of the bride/groom
Financing for what comes next (a house, a baby, a honeymoon, etc.)
Hair, makeup, or personal products for guests or bridal party
Decorations
And much more!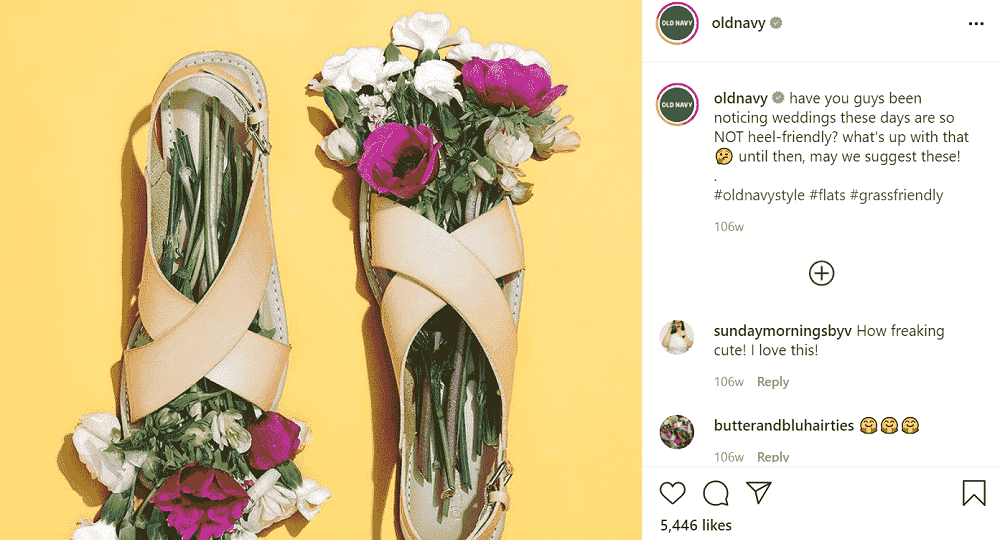 Using this out-of-box strategy will cause your summer revenue to shoot up since people are desperate to make it through wedding season without breaking the bank, so any wedding-related promotion they see will be quick to get snatched up.
Get more summer promotion ideas here
Summer marketing ideas for social media
Social media is ideal for trying out some summer marketing tactics because you can take it both the free, organic route or the paid route and find success either way!
7. Try these 22 summer marketing hashtags for social media
Just like those words and phrases, you're going to want to be using some fun hashtags to attract summer shoppers. So, here are 22 summer hashtags you can test out on your social posts:
#sunsoutbunsout
#sunsoutgunsout
#sweetsummertime
#goodtimesandtanlines
#summernights
#funinthesun
#lifesabeach
#paradisefound
#schoolsout
#shadefordays
#oceanairsaltyhair
#vitaminsea
#anythingispopsicle
#shellabrate
#seastheday
#poolhairdontcare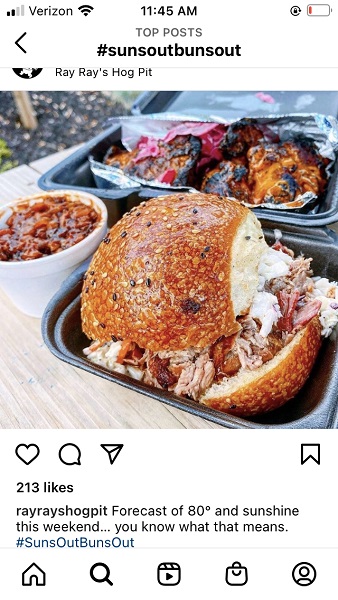 8. Schedule summer-themed social media posts
Since summer doesn't last forever, all your summer marketing activities have an expiration date. So if you're not already scheduling your social media posts, you'll definitely want to now. Using a tool like Sendible to pre-create and schedule social posts will help you efficiently organize your summer marketing strategy.
Scheduling your social media posts, even just for the summer, takes time off your plate as it gives you a "set it and forget it" experience. You can put your summer social media marketing on autopilot while you focus on other areas of your summer marketing.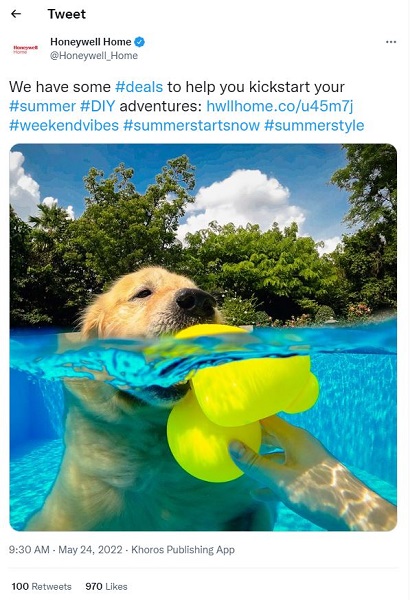 Related: Looking for ideas for your summer social posts? Get a calendar full of ideas in our 2023 marketing planning guide!
9. Temporarily summer-ize your social accounts
It can take only a minute to add a summer-related cover photo or add some summery messaging to your Facebook or Twitter descriptions. Updating your social account is a great summer marketing idea because it takes virtually no time and no money at all. On top of that, you don't have to overthink it. As we mentioned, it can be something as simple as a quick tweak to add summer flair to portions of your social account you already have set up. This will make your account come off as creative, unique, and entertaining as well as memorable—which are all qualities favored by consumers!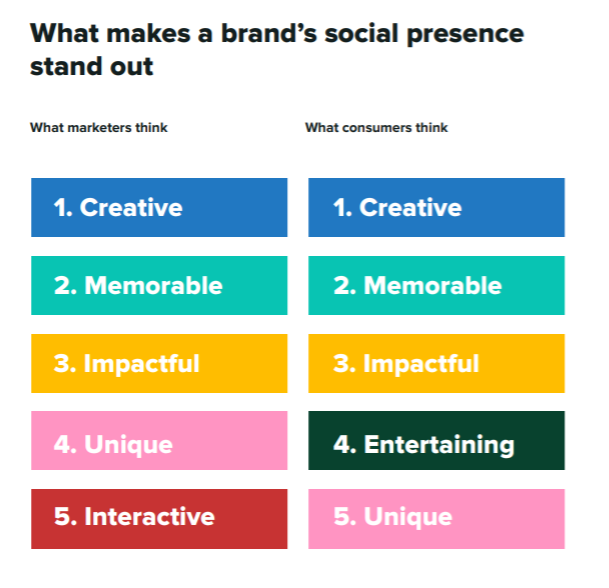 10. Create a shareable summer playlist
Summer is an upbeat time of year. Many of your customers are likely taking time off to relax and listen to the sweet sounds of summer. Connect with them on social media through music by creating a shareable summer playlist on a public streaming platform. You or your employees could add songs that remind you of the season. You could even leverage QR code marketing to allow your audience to easily find and follow the playlist.
You can share individual songs or spread the word about the playlist on social media, and ask your followers to comment back with their favorite summer songs. You could even create an Instagram Story poll that asks your audience what songs they might want to have added. As a bonus, you could play the playlist in your store or office all summer long. Just be sure to include your business name in the playlist name or on your streaming profile. That way, you'll stay top-of-mind to your customers as they listen along with you.
Get more summer social media resources:
Summer advertising ideas
If you're already spending on advertising, you want it to be as optimized as possible for the current season. Take advantage of the following summer advertising ideas:
10. Try social media advertising
Along with our organic social media marketing ideas for summer above, you might also want to incorporate paid strategies like Facebook Ads or Snapchat Ads into your summer advertising plans.
Social ads can help you reach audience members that your organic posts can't. Plus, social ads can fill in the gaps that your search or display ads may not be able to fill. To start, you could create a summer-themed image ad or try creating a short video to go with your ad. That way, you could apply that social ad creative to multiple campaigns across social media platforms to maximize your business's reach.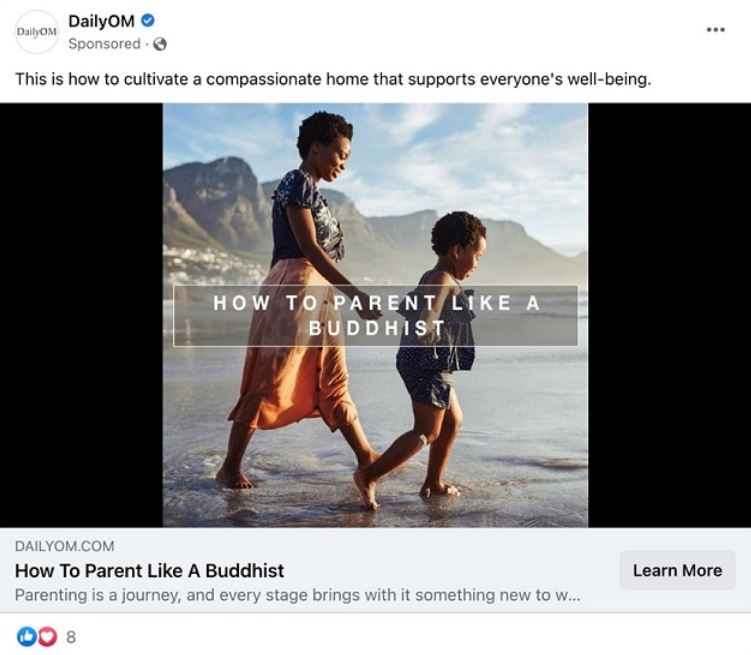 11. Change your display ads design to summer themes
Just like how you can change the images on your social accounts, you can do the same with your display ads as well. This is even considered a best practice since display advertising campaigns usually only show to a specific audience, and therefore your current ads may have already been seen by the same folks multiple times. So use the change of seasons as an opportunity to give your ad copy a refresh and swap out the images on your display ads.
12. Take time to audit your SEM
Summer is a great time for an account audit because you're halfway through the year, and you'll want to keep on track to finish 2023 strong. Not only that, but many businesses experience a summer slump, so you'll want to do what you can to avoid this if this is something you usually encounter.
Check your PPC accounts for any areas of strength, weakness, or wasted spend. A great way to start is to do a SWOT (strengths, weaknesses, opportunities, threats) analysis.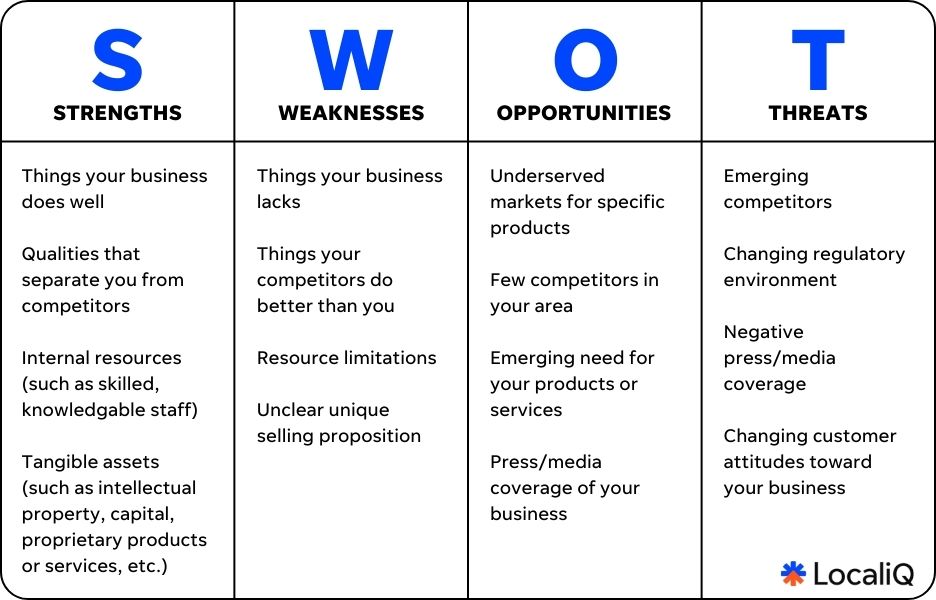 Look at date ranges of the current summer months to see how the season is going for you so far and where you can look to improve so that you can head into fall in an even better spot.
13. A/B test your summer advertising copy
We know your gears started turning after we shared those summer words and phrases! A great place to test these out is in your search ad copy. Like your display ads, you'll also want to be freshening up your search ads to boost your ad rank and keep your viewers on their toes.
The great thing about A/B testing this as part of your summer advertising is that it's so measurable. Since platforms like Google Ads or Microsoft Ads provide plenty of in-depth information on ads like clicks, conversions, and impressions you'll be able to identify what summer terms work best for you to get the most bang for your buck.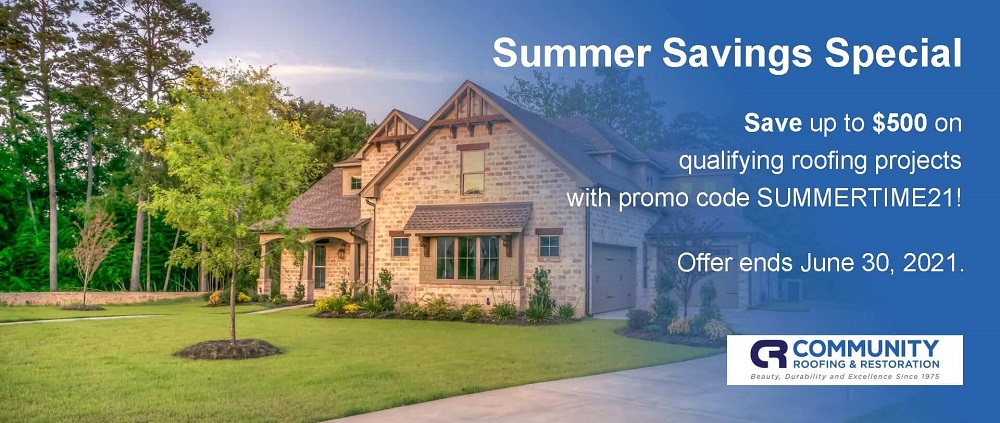 Summer promotion ideas
If you want to take your summer marketing to the next level, then go full throttle with some summer promotions! Here's how:
14. Offer a summer sale
Even if it's a small percentage or dollar amount off your product or service, a summer sale can actually boost your overall revenue by incentivizing your summer audiences to buy now. Using the season as the reason behind a sale gives a sense of urgency to consumers so you can move hesitant potential customers further down the sales funnel to get them to buy sooner, rather than later.
15. Come out with a summer-specific offering
Have fun with it! Use summer as an inspiration for getting creative with your next promotional offering. Use local summer sports as a way to offer a deal, like if your city's minor league baseball team wins a game your customers get a freebie. Or have every purchase come with a cheap beach toy or pair of sunglasses.
Another idea: When the temperature outside reaches a certain point, like over 90 degrees, your customers get a certain percentage off. You can even recycle an old promotion you know worked well and give it a summer twist.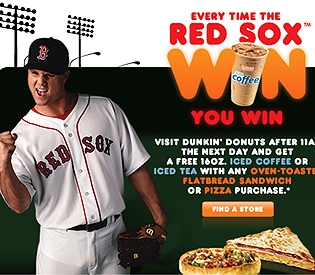 16. Summer foods are a crowd pleasure
One of the best parts of the summer season is the food. From lobster rolls, to corn on the cob, barbecue, fresh fruit, clam bakes, pasta salad—we'd go on but our mouths are already watering! Everyone has a summer food that they love, and you can incorporate it into your marketing by throwing a company recipe in your summer newsletter, or even hosting a summer cookout at your store location! Mentions of summer food in your marketing will draw your customers to your business and give a festive feel for the season.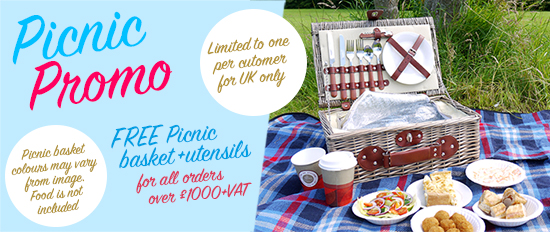 17. Run a summer contest or sweepstakes
Everyone loves a good contest or sweepstakes. Whether you're promoting a special event, a new product, or just want an easy way to collect new customers, sweepstakes and contests are a score for both you and a few lucky winners.
Make sure to put a plan in place for keeping up with the contacts you collect from your sweepstakes entry. An email nurture series is a great way to keep leads engaged, and it doesn't hurt to throw in some coupons or specials for those who didn't win the grand prize!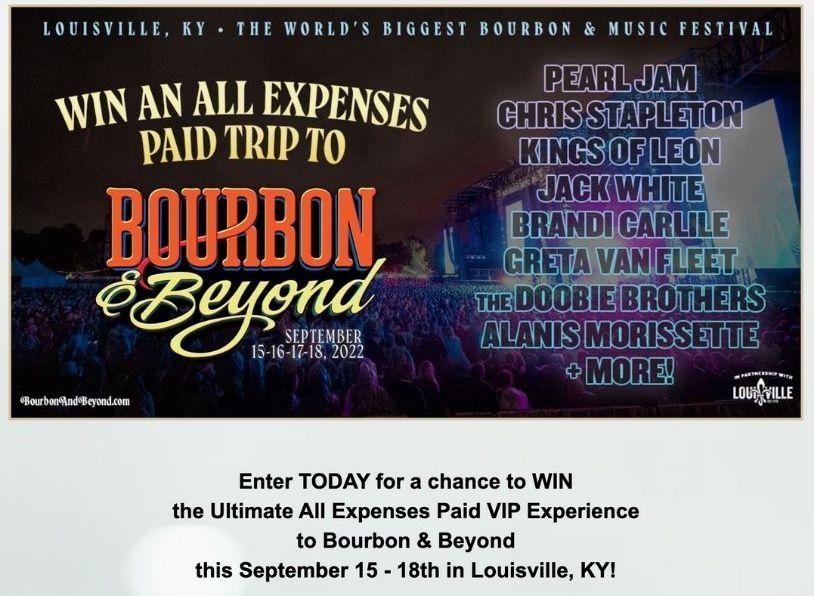 Holidays and observances for summer marketing
To state the obvious, there are plenty of summer marketing ideas that surround the summer holidays. But to make your business stand out, we thought of some out-of-box "fun" holidays you can give a go, too!
18. July is National Anti-Boredom Month
Yup, anti-boredom month is a thing, and it's in peak summer season for the whole month of July! This month-long national observance is awesome for marketing because of just that—it's a month-long so your revenue-driving marketing efforts won't just fly by in a day like other holiday marketing tactics. We're guessing this originated from school being out, but you can hone in on this to use it as a fun explanation for your email marketing or your social post.
Flip your product or service on its head and angle it to how it will save your customers from boredom or solve the ho-hum rut they'd be in without your offerings.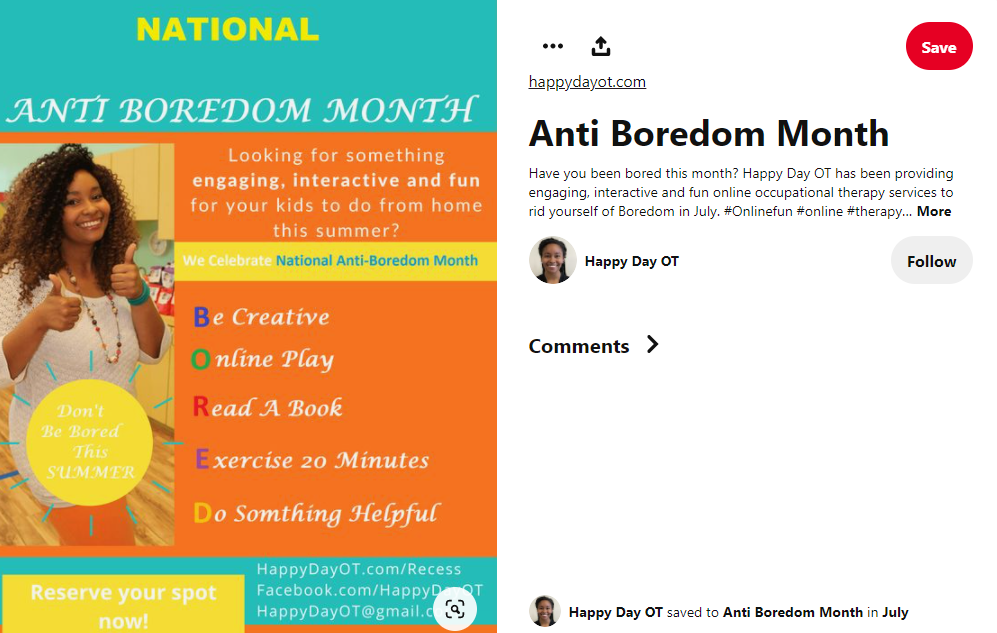 Related: Get more July social media holidays to help fill your calendar!
19. 4th of July
Of course, we couldn't mention summer marketing without mentioning the 4th of July. This summer holiday has a wealth of marketing and advertising ideas that can help you reach a new audience and promote your business. We put together 4th of July marketing slogans, promotions, and ideas here, but some standouts include running an Independence Day sale, handing out free branded swag, and sponsoring a local event.
The opportunities are endless with this holiday, so make sure to incorporate it into your summer marketing plan.
Related: Get 4th of July social media posts to try here.
20. International Friendship Day (July 30)
I mean, customers are our friends, right? What better way to make your customers happy than to honor them on International Friendship Day. Maybe you hand out or send via email a Friendship Day coupon (and bonus if it expires before the last day of summer). Or post on social media about how you appreciate your customers on International Friendship Day. Not only that, but you can make it about your customers and their friends by doing a referral promotion! This will help to grow your customer base with some healthy referrals.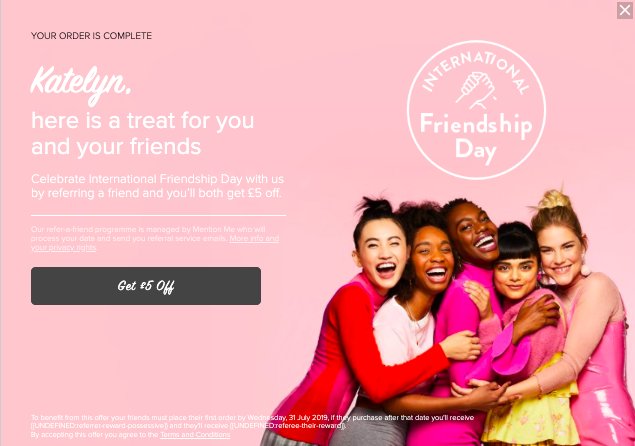 Additionally, you could host an event in person or online on the holiday to enforce a sense of community between your customers. 80% of customers say they're more likely to do business with a company if it offers a personalized experience. What's more personal than treating your customers like a good friend? Not much, and this summer holiday on July 30 gives you the perfect excuse to do so!
21. Bad Poetry Day (August 18)
We think this one could give your business a comedic edge! Bad Poetry Day is a pretty funny holiday in and of itself, but it's also not until August 18 which gives you plenty of time to prepare. Humor is one of four major stimuli that humans respond to in marketing because humor can subconsciously cause a customer to love your brand. You could change your email copy that day to a silly poem about how great your company is. Or post a funny haiku to your website's home page for the day.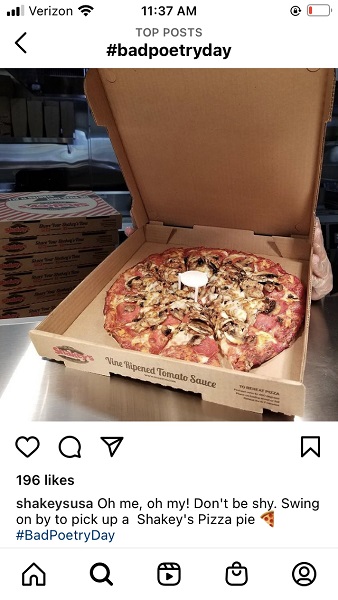 The nice aspect of this one holiday is that poems are short, so it won't take a lot of time out of your day to incorporate this into your summer marketing plan. Not only that but the poetry is supposed to bad—that's the whole fun of it! So, if you're turning your nose up because you're no word wizard, then not to worry as this holiday can still fit your style.
Related: Get more August social media holidays and post ideas here.
22. Labor Day marketing
Labor Day is a given when it comes to brainstorming some summer marketing ideas. Originating in the 1880s, this day of reflection was to honor the socio-economic achievements of the American workforce.
Wish your customers or employees an enjoyable and well-deserved day off on social media. Yes, Labor Day promotions are common, so it may be appropriate to offer a coupon or promotion for Labor Day weekend should you feel it fits your industry.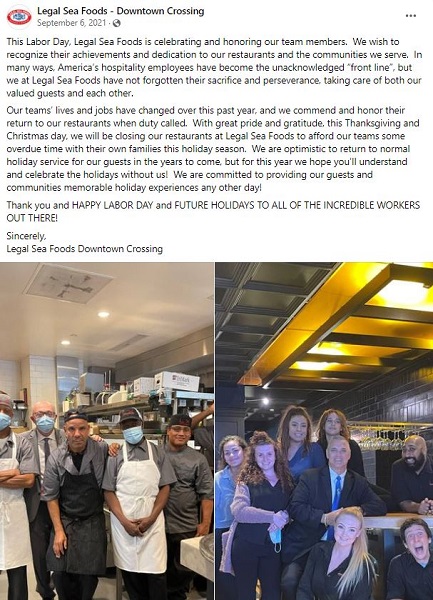 Related: Get Labor Day social media ideas to celebrate this holiday with ease.
24. Back-to-school marketing
Okay, back to some funkier summer marketing ideas. This one is an absolute given and a must-have for summer marketing. In fact, back-to-school amounts to an industry the size of $26 billion. So, this holiday you can definitely hit hard.
You'll also have time to prepare as it doesn't kick in until about August and can continue through Labor Day weekend. There are a lot of back-to-school marketing ideas that can help you reach your audience during this busy (but exciting—for the parents, at least!) time.
For example, if you're a local fitness studio you could offer stress-relief classes for families via print ads. If you're a hardware or home services store then you could have a quick blog post typed up with back-to-school tips or how to improve your home before the busy flurry of fall. There are endless angles, so have fun with this one!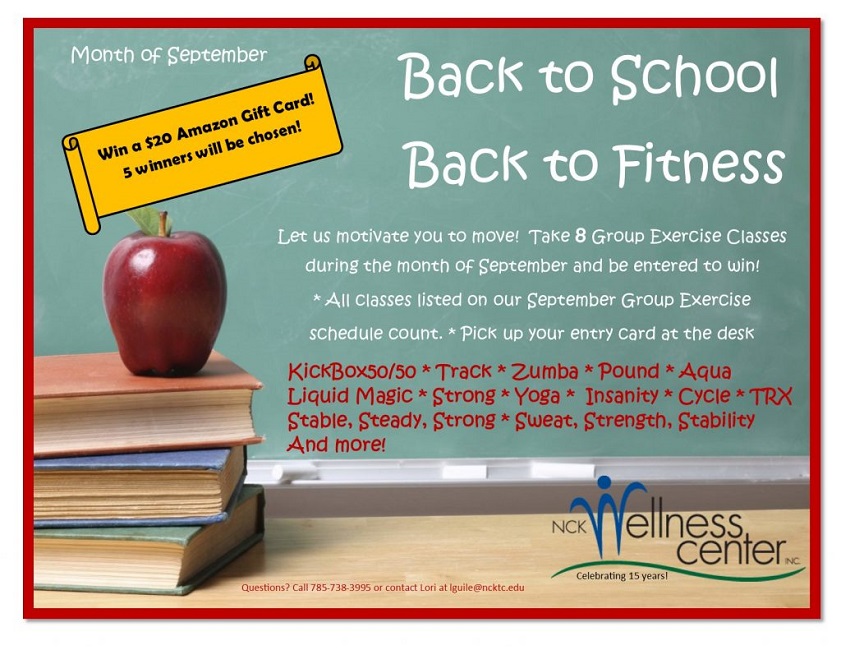 How to know which 2023 summer marketing idea is best
That's totally your call! We went through a lot of ideas that can fit countless industries, and it would be crazy to implement everything at once. You have three long months of this season, so pace out your summer marketing plan based on what's a priority and a best fit for your business.
To recap all 24 summer marketing ideas:
Join in on local community events
Strike your audience with winter messaging
Run a summer-specific email campaign
Write a summer blog post for SEO
Test out some summer words and phrases
Market to the wedding season crowd
Play with summer hashtags on social media
Schedule your summer social posts
Refresh your social accounts for summer
Create a shareable summer playlist
Try social media advertising
Change your targeted display ads for summer
Use this season as an SEM audit opportunity
A/B test your summer ad copy
Offer a summer sale
Push a summer promotion
Leverage summer foods in your promotions
Run a contest or sweepstakes
Have fun with Anti-Boredom Month in July
Don't forget 4th of July marketing
Give your customers a virtual hug on International Friendship Day (July 30)
Get creative on Bad Poetry Day (August 18)
Celebrate employees on Labor Day
Market with emotion on back-to-school campaigns
Phew! That was purposefully a lot because there are countless out-of-box summer marketing ideas you can try in addition to 4th of July or beach-based content. The key takeaway from all of these is you can have fun with it and get creative. When you loosen up to do so you'll capture your audience's attention and strike down on driving leads while the iron (or the pavement) is hot!