TikTok is a no-brainer when it comes to maximizing your business's potential online. In fact, TikTok has recently reached over 150 million monthly active users in the U.S. alone—with 5 million of them being growing businesses.
As the short-form video app grows exponentially in popularity, there is a massive audience of potential new customers you could be reaching. But with an influx of videos on the app, how can you ensure that people see your content? Moreover, that the right people see your content? The FYP, or "For You page," will help you do just that.
In this post, we'll define the FYP on TikTok, explain why it's essential to your TikTok marketing strategy, and give you five tips on how to get your content on the FYP.
@tiktokOur CEO, Shou Chew, shares a special message on behalf of the entire TikTok team to thank our community of 150 million Americans ahead of his congressional hearing later this week.♬ original sound – TikTok
Table of contents
What is the FYP on TikTok?
The FYP on TikTok, or "For You Page," is the algorithm-driven feed users see when they first log in to the app, and it is also where users spend most of their time on the platform. Users' interactions and interests in the app determine the personalized videos that appear on their FYP. Unlike the "Following" feed, where content from the accounts you follow will appear, the FYP serves up curated content from accounts and creators that you may not have otherwise discovered.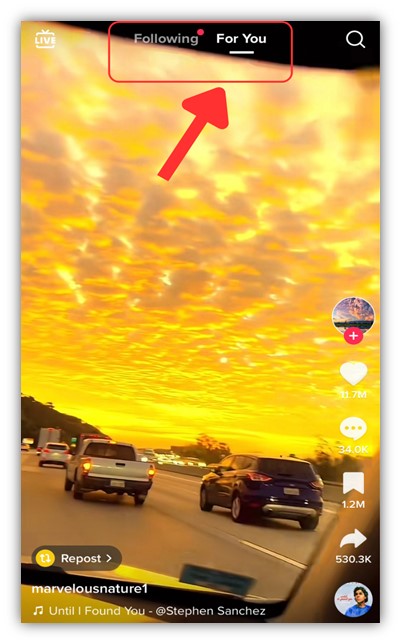 TikTok users can look at the "Following" feed (top left) to view content from accounts they follow or the FYP ("For You") feed (top right) to discover new content pertaining to their behavior on the app.
How does the TikTok FYP work?
How exactly does the social media app know the types of content you are interested in and serve up those videos on the FYP?
TikTok recommends videos based on factors such as:
User interactions
A TikTok video has a higher chance of being shown to wider audiences if it gets more engagement and views. Some of the favorable signs include:
Video information
The capability of TikTok to sort out content according to user preferences means that the topic or subject of a video is a vital element in its reach potential on the platform. TikTok relies on several factors to determine the subject matter, such as:
Captions (notably, the keywords included)
Sounds
Hashtags
Device and account settings
The TikTok algorithm uses your settings to help it reach relevant audiences. These include:
Language preferences
Location (based on which country you have selected in your settings)
Device type
Why is the FYP on TikTok important?
The FYP on TikTok is easily one of the most significant features of the app because it allows users to explore new content and accounts. It's also one of the best ways for accounts to organically get their content in front of new audiences (hint: it's free!). This opportunity allows small business TikTok accounts with limited marketing budgets to access a wider audience than their existing followers.
Plus, the FYP algorithm is designed to showcase videos to users that are highly likely to engage with your content, making it an effective way to promote your products or services to interested individuals, leading to an increase in brand awareness and the chance of gaining new followers and customers.
For example, did you know that 81% of TikTok users discover new brands and products on the platform? While you may have assumed that all social media platforms offer consistent discoverability and engagement metrics, that is not entirely accurate.

For example, the average engagement rate on TikTok is 4.24% compared to 0.60% on Instagram, 0.15% on Facebook, and 0.05% on Twitter, respectively. The platform you choose matters when you consider how much time and effort you dedicate to creating social media content.
5 ways to get your content on the FYP
Now that we know what the FYP on TikTok is and why it's essential for your TikTok marketing strategy, let's dive into five tips to help get your content on the FYP.
1. Focus on engaging, quality content
As with any social media platform, high-quality, engaging, and original content will always reign supreme. After all, your goal is to create video marketing assets that look and sound great so that more users will interact with them, which can help them get on the FYP. Consider the following when creating your content:
Choose the appropriate style
The format of your video content is of utmost importance. As a small business or brand, you want to be authentic. TikTok users are used to seeing videos that depict real life, so it is not the place for a formal, sales-y, or professionally-polished video.
Instead, create unique content that stands out from the crowd. Share a behind-the-scenes look at your business, pose questions to your followers, and educate or inspire to earn your viewers' engagement.
Use best practices for video creation
These days, you don't need to be a professional videographer or have a large budget to create quality video content. Using a smartphone and investing in a low-cost microphone and lighting kit will ensure your videos are well-lit and the audio is clear. Editing your videos will also help the visuals match your audio selection and make the overall content pleasing to the eye.
Get expert tips on how to edit TikTok videos here.
Determine the length for your audience
TikTok videos can vary in length from 15 seconds to 10 minutes. Why does this matter? Consider your target market. For example, are they typically looking for short, consumable content that gets straight to the point? A 15-60 second video might be ideal to ensure strong watch time and video completion numbers.
If you need to know what may be preferred, test out videos with varying lengths! Remember, the goal is to capture and retain your viewers' attention, so stick to what works best for your unique audience.
2. Use attention-grabbing thumbnails
The thumbnail of your video is the initial impression users will have as they scroll through their FYP. To capture their attention and entice them to watch your video, your thumbnail should be visually appealing and accurately reflect the content of your video. Consider using vibrant colors, captivating visuals, and engaging text to make your thumbnail stand out and grab users' interest. Remember, the goal is to make them pause and watch your video to completion!
The videos in the screenshot below from @americascobbler are excellent examples of using eye-catching thumbnails to entice viewers. The red shoes are bright, the brand is well-known at first glance, and the text clarifies that this is a two-part video showing the restoration process.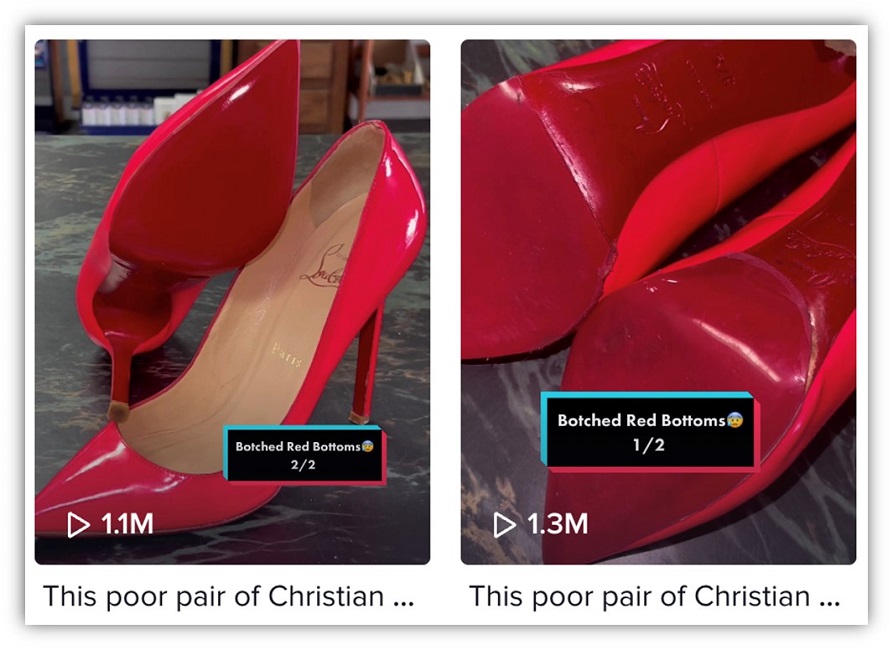 3. Leverage trending hashtags and sounds
TikTok's algorithm displays timely and relevant content to users. To maximize your chances of landing on the FYP, staying up-to-date with the latest trends, sounds, and hashtags is essential. By utilizing trending hashtags and sounds, you have the potential to have your video featured in the broader discussion and shared with users who are actively engaging with that trend. However, it's crucial to use sounds and hashtags in a way that aligns authentically with your business and content.
To explore trending hashtags, navigate to the Discover page and locate the "Trending" section. To find popular sounds, visit the sounds page and search for sounds with a high volume of videos using them.
It's also worth considering including #fyp and #foryou in your content, although TikTok has yet to officially confirm that it will help you earn a spot on the FYP.
4. Maintain a consistent posting schedule
Consistently posting content is crucial for social media success, including on TikTok. Regular posts generate more engagement from followers and increase the likelihood of being recommended to new users on the FYP. It also signals the algorithm that you are an active, committed creator producing high-quality content.
However, it is important to strike a balance and avoid posting excessively, as doing so can negatively impact engagement. So, find a posting schedule that aligns with your audience and works well for you and your team.
To help, try sticking to a social media marketing calendar, like the one below, to pre-plan your TikTok videos: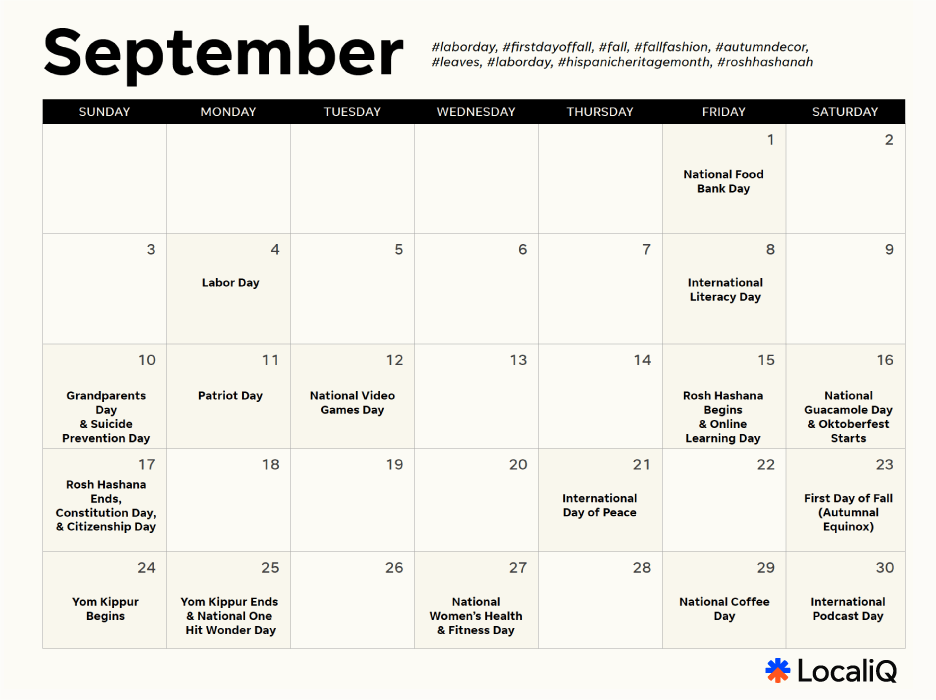 5. Engage with your audience
Building engagement is vital on TikTok, as it contributes to growing a following and increasing visibility on the FYP. User engagement, such as likes, comments, and shares, indicates to the algorithm that your content is interesting and captivating.
Engaging with your audience by responding to comments and messages, liking and sharing content, and actively participating in challenges and trends fosters a relationship with your followers. This signals to the algorithm that you are an active and valued member of the community, potentially boosting your visibility on the platform, including the FYP.
For example, the comment section of this video below from @aubreescakery showcases how the small business owner engages with her followers. Her responses are personable, and she even asks her viewers if they'd like to see a more detailed tutorial of her process. It's clear why she has a loyal and growing fan base!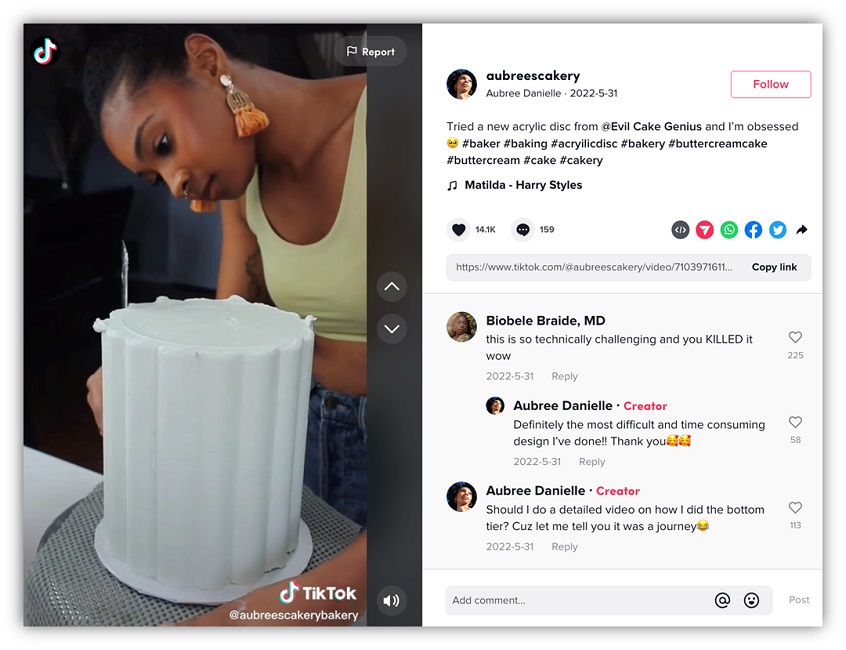 Get your business on the TikTok FYP
For small business owners, the FYP on TikTok presents a unique opportunity to organically reach a vast audience, expand your following, enhance brand visibility, and drive new sales and engagement.
By crafting compelling and high-quality content, crafting the right TikTok bio, using eye-catching thumbnails, utilizing trending hashtags and sounds, posting consistently, and actively engaging with your audience, you can improve the chances of your content appearing on the FYP.
For more social media marketing help, get a demo to see how you can embrace the potential of the FYP and grow your small business!