Each year, it feels like summer fun flies by too fast. But before we make the transition into the fall and winter holidays, there's still one last hurrah: Labor Day.
Labor Day not only marks the end of summer but also gives small businesses an opportunity to get new customers by trying out some fun ideas.
Let's send summer off with a splash by diving into some Labor Day marketing ideas that are sure to bring you a wave of customers to last through fall and winter. We'll be covering:
How brands celebrate Labor Day
What kind of Labor Day social media posts your business can post
Labor Day promotions that are perfect for small businesses
Labor Day social media posts to try
Leveraging Labor Day social media posts is a no-brainer for small businesses since it's free! Try out these Labor Day social media posts to refresh your Labor Day marketing strategy:
Challenge customers with a Labor Day contest
A Labor Day social media contest is a great way to build an audience and increase engagement with your business around the holiday. Plus, it gives you an easy way to gather some user-generated content you can use to fill your calendar beyond Labor Day. Challenge your followers to come up with the best video or photo relating to your business and repurpose it for your own post later!
Another Labor Day social media contest to increase your social media engagement would be to incentivize newcomers to follow, like your posts, or repost your post so that their network can see your business too! Regardless of what type of contest you decide is the best fit, be sure to promote the post by including your own hashtag to go with it.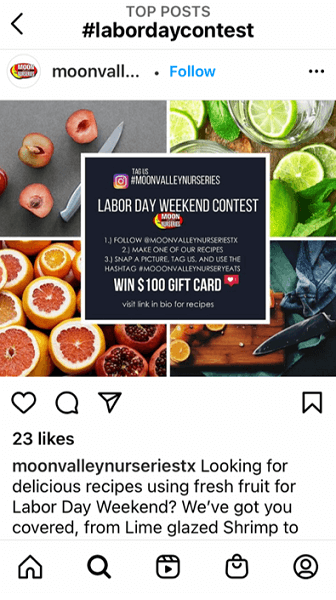 Honor your workers with an employee video
A fun way to get both your customers and your own employees involved this Labor Day is to leverage video marketing to turn your social media marketing strategy into something great for the season. Labor Day originally started in 1866 to honor the workforce of America, and so what better way to appeal to your social audience than to celebrate your own workforce?
If you start now, you could film quick clips of your employees hard at work and compile them into a video thanking them for all they do! Or, you could take a comical approach and have a Labor Day themed "blooper" or funny video of your employees to appeal to your followers.
90% of consumers say it's important that a brand takes care of its employees and treats them well. So, Labor Day is the perfect time to display that and establish credibility with your social audience.
Play on Labor Day traditions
Aside from honoring your own workers, you can have even more fun in your Labor Day social posts by playing on the traditions of the holiday. For example, 40% of people plan to barbecue on Labor Day with an average of 7 billion hotdogs being consumed during the time between Memorial Day and Labor Day. You can quickly snap a picture of a food-themed social media post to attract hungry customers to your business. Or add a personal touch with posts from a company barbeque.
Another tradition is the infamous "you can't wear white after Labor Day" due to the approaching fall season. You could create a fun social media post series of you or your customers wearing white which will help you have multiple pieces of social content to last the holiday weekend.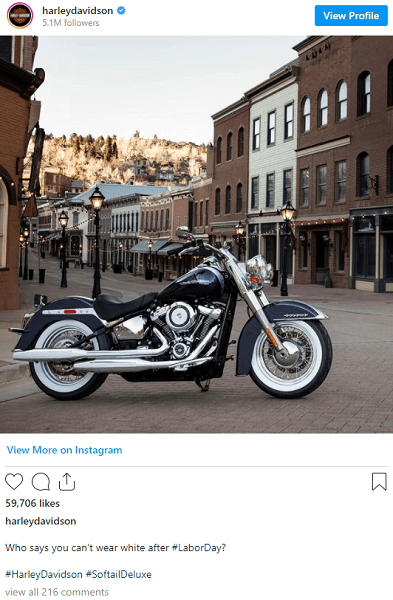 Labor Day promotions for small businesses
As the holiday is creeping up you might be wondering how other brands celebrate Labor Day, and how you could replicate it for your own small business. Well, look no further than these Labor Day promotion ideas below:
Run a Labor Day sale
Okay, we know this one might seem obvious. However, this holiday brings a sale opportunity you won't want to miss. In fact, the average American will spend about $150 at minimum shopping on Labor Day weekend, and it's the first holiday outside of November or December to have surpassed $2 billion in online spending as well. This means your potential customers will be at the ready to spend both online and in-store.
You don't have to be a retailer, either. Your plumbing business could run a sale on a popular service. Or offer a discounted price on drain products to go with your sink service. The sale opportunities are endless, so think of one that makes sense for your business, and you can easily promote it across channels using social media posts or Google My Business posts.
Create an exclusive Labor Day referral program
A Labor Day referral program is sure to bring you lasting results because it's so timely! A referral program not only helps to create a buzz with your current customers but also helps you to bring in new customers.
That's because 83% of consumers say that they trust recommendations from friends and family when it comes to choosing a product or service. Plus, having it for a limited time over the short holiday weekend will imply a sense of urgency to get your customers referring your business fast.
How could your Labor Day referral program work? You'll first want to identify what incentive you'd be willing to offer your customers in exchange for them bringing a friend or family member to your business. Simply promote that discount, free service, or another incentive to your current customers through low-cost channels like emails or print ads, and you'll see the new customers come flowing in.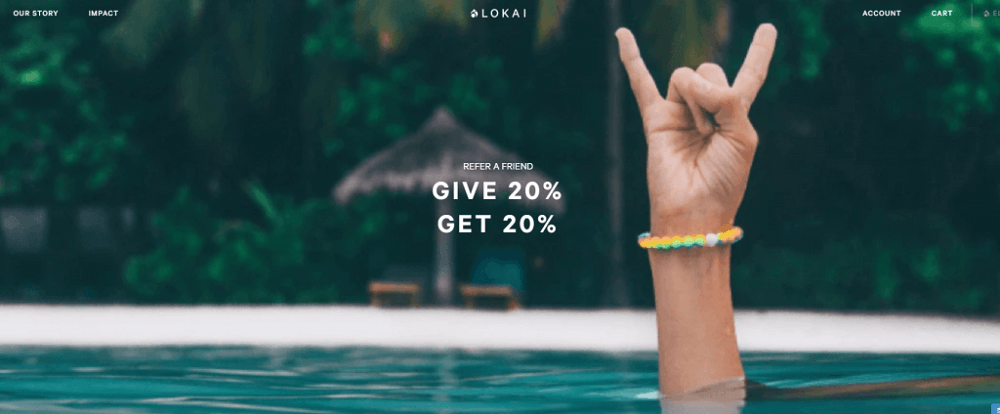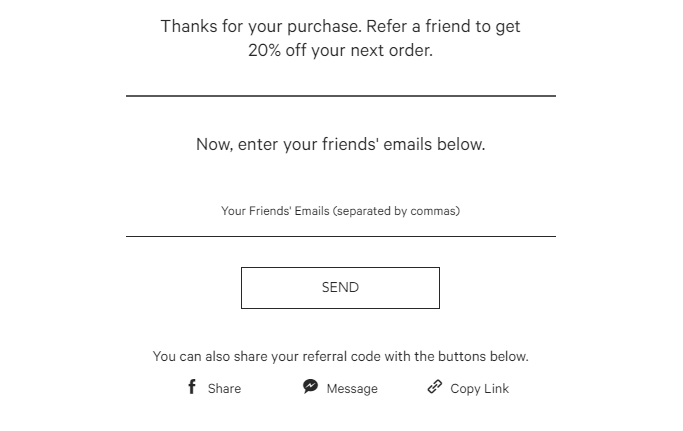 Run a Labor Day giveaway
Just the sound of a "Labor Day giveaway" has a nice ring to it. We bet your customers will like it too, because contests and giveaways average a conversion rate of 34% and bring in about 35% more new customers than other promotions. The great thing about running a Labor Day giveaway is it doesn't have to last just one short day or weekend—you could take entries from now until Labor Day weekend is over!
An Instagram giveaway or a Facebook giveaway is the best way to get entries and promote your contest.
Remember, you don't have to be a brick-and-mortar retailer to giveaway items. For example, your vet hospital could offer a free checkup, or your hair salon could offer a free consultation.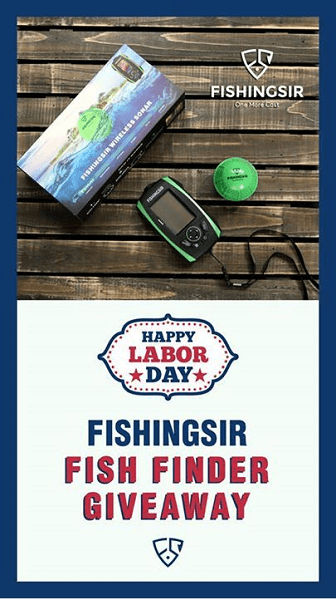 Other Labor Day marketing ideas
Still looking for more Labor Day marketing ideas for your small business? We've got you covered:
Host an event Labor Day weekend
Labor Day weekend is when people love to get together with friends and family for the last bit of summer fun. So, why not spend some quality time with your customers by hosting your own Labor Day event?
You don't have to go all out—you can provide some light beverages and snacks and invite customers to visit your storefront, or you can run a sidewalk sale, or you could even create a photo wall and invite customers to take pictures for social media.
Or if hosting isn't your thing, participate in a local Labor Day event in your community. Whichever you decide to go with, Labor Day brings a ton of event options from barbecues to craft fairs.
When you host your own Labor Day event, you're attracting customers right to your storefront. Whereas if you decide to participate in a local event either through sponsorship or volunteer participation, you're boosting awareness for your brand.
You can share the event with your audience by spreading the word via your ad copy text in your PPC marketing or sending out email invites!
Close for the holiday
Remember, Labor Day has been a special day to honor workers for over 150 years. Since this holiday reminds people of the peaks and valleys the workforce has seen throughout history, many still treat it as a time for reflection and relaxation.
Nearly 30% of customers say how a brand treats its employees is both the primary factor for choosing that business and the reason they stay a loyal customer with that brand. Giving yourself, and your employees, a break (and making that known to customers via your marketing) will help you to build trust with your customers.
If you are closing for Labor Day, make sure to update your hours of operation on your local listings and your website!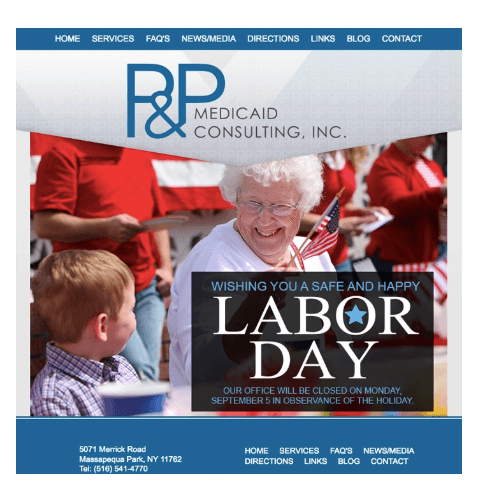 Create a Labor Day special product or service option
If you can easily change the colors of a product or service offering list, switch it over to red, white, and blue to show off your business's festive side!
Or you can come out with a new product or service offering for the weekend. Otherwise, offering a small Labor Day-themed freebie with each purchase will help incentivize customers to buy that weekend.
You can even rename a current product or service offering to be Labor Day or American-themed to show your customers you're in the holiday spirit.
Goodbye, summer. Hello, business growth!
Finish off your summer marketing the right way with these quick and simple Labor Day promotions or Labor Day social media posts. People are ready to spend over Labor Day weekend, so your business acknowledging the big weekend to customers will give you a competitive edge.
Plus, you can run with these Labor Day marketing ideas this year and recycle them for years to come—saving you time and resources. By working smarter, not harder, you'll bring your small business marketing to the next level with these tips.