Crafting the perfect Halloween email subject line is like carving a pumpkin. You might not always get it right on the first try…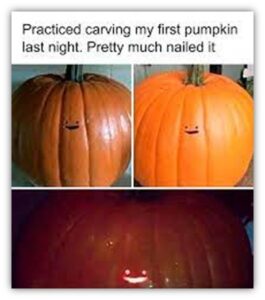 However, a bit of preparation will have you well on your way to a successful Halloween email subject line. For an email that shines brighter than a jack-o-lantern, you need to go in with a game plan, dig out the guts to keep it concise, and use sharp CTAs that cut through to your email's purpose.
The best jack-o-lanterns start off with a stencil, so use the following tips, ideas, and examples, as your framework to glowing Halloween email subject lines. With patience, practice, potion (kidding!), and this list of Halloween email subject line inspiration, you could have an effective Halloween email subject line that turns recipients into customers—no witchcraft required!
Halloween email subject line tips
To kick us off, here are our top Halloween email subject line tips:
Try following the 4 c's: clear, concise, consistent, creative
For our first Halloween email subject line tip, we've packaged together a few of the top email marketing best practices into an easy-to-remember structure. Use the four C's to quickly recall the qualities that each of your Halloween email subject lines should embody: clear, concise, consistent, and creative. Here's a breakdown of what each "c" means for your business's Halloween email marketing: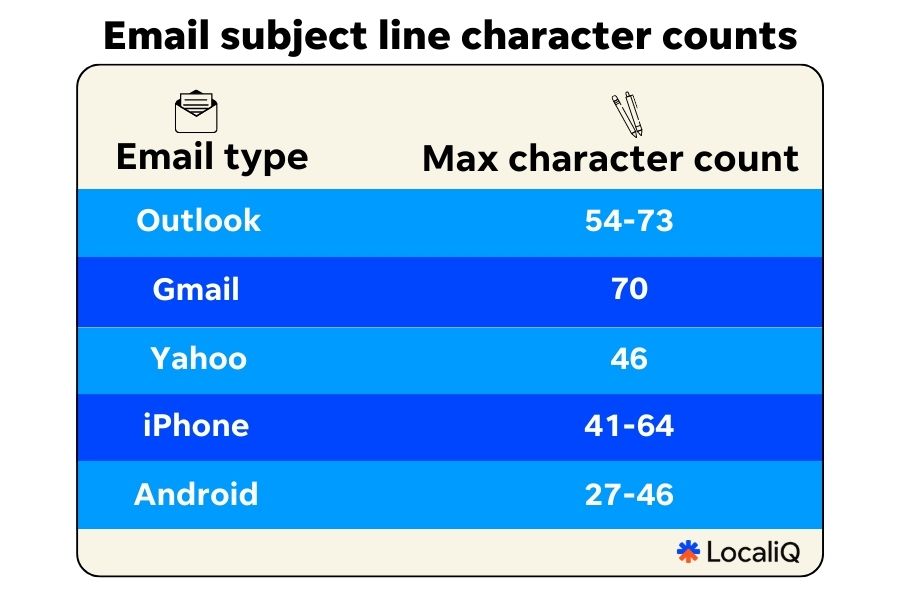 Personalize your subject lines
It's no spooky secret that when you use the first name of your recipient in your subject line, you'll see a higher click-through rate. Including your recipient's first name whenever possible is an easy way to win your potential customers' hearts this season.
Aside from using your audience members' names, there are other ways to personalize your emails based on where different customers might be in your sales funnel. For example, you might have one Halloween email subject line that mentions low prices to attract top-of-funnel potential customers and another that highlights free shipping for repeat customers.
Regardless of how you choose to personalize your Halloween email subject lines, you'll likely want to use a customer relationship management (CRM) system to create targeted email lists. That way, you can segment out unique emails for different customers.
💡For more insight on how to personalize your targeted email marketing, check out our free guide to small business emails complete with templates, ideas, and tips!
A/B test Halloween email formats
Since your Halloween emails will be a short-term marketing tactic, this can be the perfect opportunity to test different approaches that you could later replicate year-round. There are tons of different ways to structure your Halloween email content. Try testing the waters with your Halloween email subject lines, like incorporating a question, or including a pun, to see what resonates best with your target market.
Don't spook your recipients with spam triggers
Let's face it: the most scream-worthy part of Halloween is having your email end up in your recipient's spam folder. Before you start sleeping with the lights on, there is a way you can ward off this horror. Knowing which words can trigger an automatic spam filter can make all the difference in your Halloween email subject lines.
While you can check out our complete breakdown of spam triggers to avoid below, a good rule of thumb is if your subject line feels "salesy" you'll likely want to avoid using it. Of course, using promotional language is unavoidable when crafting emails for your business, but try your best to save any "spammy" sounding words for the content inside your email rather than directly in the subject line.

General Halloween email subject lines for any business
Regardless of your business type, these Halloween email subject lines are sure to be a hit:
Happy howl-ween
Witching you a happy Halloween 😊
Morticia, Happy Halloween from Us to You!
Trick or Treat!
Open for all treats, no tricks!
Happy Halloween from [business name]
It's Halloween! Here's How We've Been Celebrating
Boo! Did we spook you? 😊
Quick! Tell us your favorite scary movie
What are your Halloween traditions? Tell us to be entered to win
A treat from us, no tricks!
Finally! It's #spookyszn
#spookyszn is upon us 🎃
🚨Costume Contest Alert🚨
Trick? Or Treat? Find Out Inside…
Hooray! It's Halloween
📧 Get email subject lines for every month of the year here!

The best Halloween email subject lines for sales
If your business sells products, check out these Halloween email subject lines for sales:
Beware! Scary-low prices on the loose 👀
No tricks, only treats at this Halloween sale!
Boo! Did These Low Prices Scare You?
Deals as sweet as candy 😋 Click to shop now
$10.31 Off with Code: Black Magic
Witch product of ours are you choosing this Halloween?
Rosemary, Shop Our Halloween Sale Now🤑
Shop our Halloween sale… if you dare!
Buy now, spook later: these prices are only here for a limited time!
Boo-tique Quality, Low Quantity: Buy Now Before We Sell Out!
Freebie with Purchase Now Through 10/31
Hop on your broomstick and fly over to our sale
Calling All Guys and Ghouls! Low Prices for a Limited Time Only
We Monster Mashed Up Our Prices to Help You Save
Missing out on this sale will surely haunt you…
Spooktacular Sale Prices You Won't Want to Miss
Lucifer, get this in time for Halloween!
$10 Off? Halloween Magic!
Devilish Deals Coming Your Way😈
Wicked Discounts All Halloweekend Long
Scary-good prices every day leading up to Halloween
Deals spooky enough to make you jump!
Halloween is a time for haunting and… shopping!
Hip Halloween Looks Found Here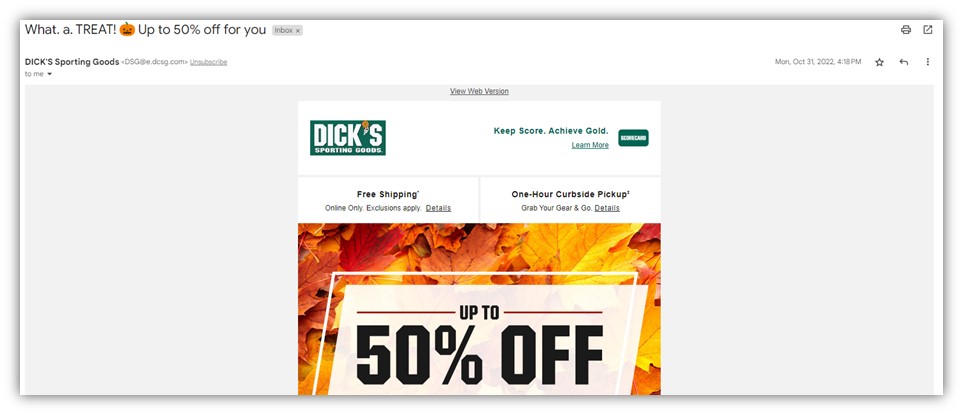 The best Halloween email subject lines for services
Service-based businesses can get in on the Halloween fun with these email subject lines:
Services so good they'll spook you😱
Want To Hear Something Scary? Our Books Are Filling Fast😧
Casper, enter our costume contest for a free repair on us!
Don't let that project turn into Frankenstein! We can help.
Winifred, Here's How We Can Help You Become 100% That Witch
Trick or Treat Yourself to an Appointment
Book a Service and Let Us Make You Feel Boo-tiful👻
Is picking the right service driving you batty? Use this guide.
🕷weave these appointment times into your web🕸
Exclusive Monster Mash-Up of Service Offerings Inside
Don't Let That Chore Haunt You… Call Us!
Results so good you'll think they're supernatural
🔮Our Secret Spell to Chillingly Good Results
Shh.. A Witch's 5 Secrets to a Good Service…
Let Us Save You from Halloween Horrors!

Funny Halloween email subject lines
If you go the Monsters Inc. route and prefer laughs over screams, use these funny Halloween email subject lines:
You + our treats = love at first bite👿
Ghouls just want to have fun!
Go full goblin mode with us
How Do We Know It's Halloween? We Can Feel It In Our Bones!
Want a Vampire Pun? Never mind, It Sucks.
Open for Some Skele-fun!
A Ghost's Favorite Dessert? "I Scream!"
Jason, Let's Get This Party Startled!
Join Our Coven: Check Out Our Loyalty Program
Don't mind us creeping into your inbox…
Don't be a Halloweenie🌭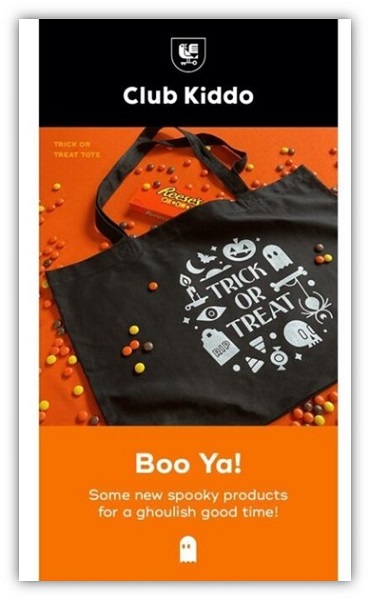 Halloween newsletter email subject lines
Halloween newsletters can be an effective way to engage your audience during this busy time of year. Try out these Halloween newsletter subject lines:
Freddy, have you caught up on our Halloween news?
Halloween Updates: Creeping It Real
Employee Spotlight: Meet Our Hallow-queen
Haunted happenings here at [business name]
We've been having a jack-o-blast: here's the latest news
5 Wickedly Wonderful Ways We're Celebrating the Season
Costume Contest Recap: Ghoulish Getups
👽These Halloween Highlights are Out of This World👽
Halloween Highlights: Our Latest and Greatest News
Fun and freakish Halloween facts
Boo! Our hottest news is here
All the Halloween hoopla you need to know about
How to Have a Hauntingly Good Halloween: 5 Tips
How to have a Halloween to Remember in 3 steps
Halloween Safety Tips You Can't Miss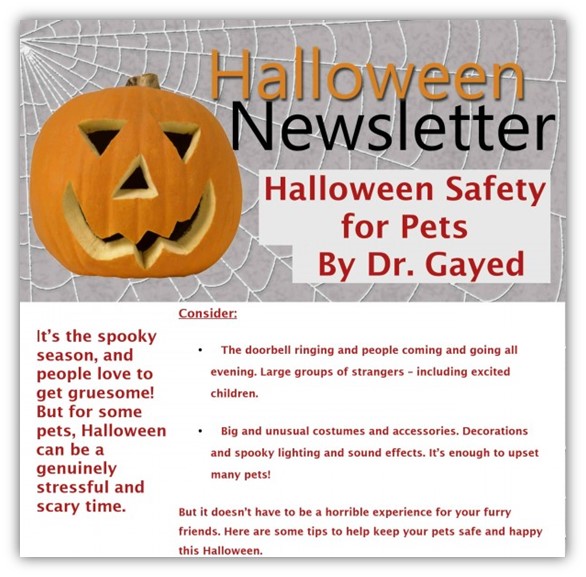 More catchy Halloween email subject lines
Want even more Halloween email subject lines? We've got you covered:
Be Scareful! More Details Inside…
We've Got Every Trick or Treat in the Book
Freddy, Get Ready to Boogie!
We've got you under our spell
The Black Cat is Out of the Bag: Secrets Inside
Halloween? It's just a bunch of hocus pocus…
Happy Haunting!
Creep Up to Our Halloween Costume Party
Our offer might give you a fright
Let's Spice Things Up This Halloween
Boo! We Love You❤
Have No Fear, Halloween is Here!

Email subject lines for days leading up to Halloween
Did you know you can celebrate Halloween all month long? There are plenty of October holidays that play up the theme of the Halloween season, like these examples:
Click to open for pumpkin spice and everything nice! (National Pumpkin Spice Day, October 1)
What are you dressing as this Halloween? (National Costume Swap Day, October 14)
The Only Recipe You Need for Halloween (National Pumpkin Cheesecake Day, October 21)
We're PUMPED for Pumpkin Day! (National Pumpkin Day, October 26)
🐱Are Black Cats Good Luck or Bad Luck? You Decide! (National Black Cat Day, October 27)
Calling All Freaks and Frankensteins! (Frankenstein Friday, October 27)
Trick? Or Treat? The Choice is Yours! (National Trick or Treat Day, October 28)
Candy corn: a story behind the most underrated (or overrated?) treat (National Candy Corn Day, October 30)
National Magic Day and Halloween are on the same day! Coincidence? (National Magic Day, October 31)
How to Make Caramel Apples That Pop (National Caramel Apple Day, October 31)
Treat your business to Halloween email subject lines that pop
While everyone else might be indulging in candy, you can indulge in business growth as you leverage these Halloween email subject line ideas. All these Halloween email subject line examples prove that there is a way for every business to take advantage of the festive fall season. For more ways to get more customers year-round, be sure to download our free marketing calendar!
Here are some additional seasonal marketing resources you may want to refer to next: